Gumroad Alternatives: Great Platforms To Grow Your Business
Do you want to start an online business? If you have products to sell, a computer, and an internet connection, you can easily set up shop online! You don't need to be tech-savvy or worry about processing online payments or managing online inventory. Plenty of e-commerce platforms offer all the tools a seller needs to set up and manage their online store. Gumroad is one of the more popular platforms for businesses out there. From marketing products to processing sales, deliveries, and more, you can conveniently run your business on Gumroad. And there are many Gumroad alternatives you can also explore. Keep reading to find out more!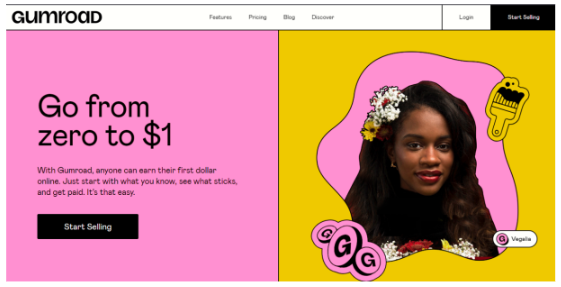 How Does Gumroad Work?
What is Gumroad, and how does it work?
"Anyone can earn their first dollar online," according to Gumroad. This is true regardless of the e-commerce platform you choose.
Like other such platforms, Gumroad is an all-in-one e-commerce solution for all types of businesses.
Whatever size your business is and whatever you're selling, you can build your online store on Gumroad. Are you selling physical products, digital products, online courses, expert insights, or skills? There's a space for you on Gumroad.
Here are Gumroad's key features:
Easy-to-use tools to help you build your online store, customize it the way you want, manage inventory, process sales, etc.
Option to link your website to Gumroad under a custom domain.
Option to embed Gumroad's payment platform and follow the button on your website.
Convenient and secure payment integrations.
Offer customers subscriptions for exclusive content access.
Offer customers flexible payment options, e.g., pay in various currencies or set up a payment schedule.
Create and offer discount codes.
Automatic VAT processing.
Create licenses for software or DRM to protect your digital works.
Access to an analytics dashboard so you can keep track of your sales.
Access to tools to help you grow and manage your audience.
The platform offers everything a seller needs to grow their business, so why should you explore Gumroad alternatives?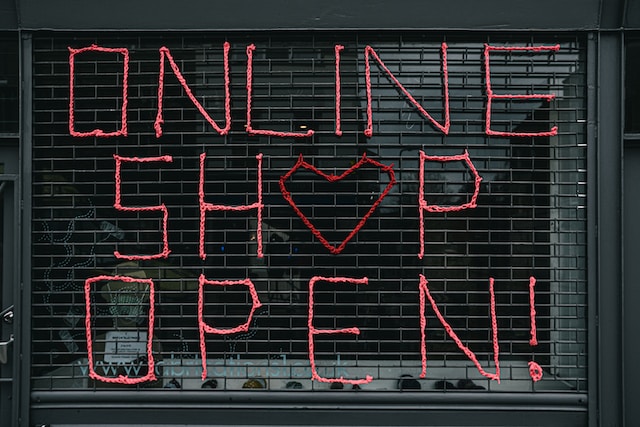 Should You Explore Gumroad Alternatives?
Gumroad alternatives also offer tools and solutions to help you launch your startup or build on your existing website. With basic technical know-how, you can easily set up your online shop and start selling on any e-commerce platform.
As appealing as Gumroad may seem, it also has its downsides — which may make you want to go somewhere else. Here are some things to consider before choosing Gumroad.
There's actually a long list of things you can't sell on Gumroad. Prohibited product types include second-hand software, web hosting, event tickets, PLR products, mass-produced goods for reselling, jewelry, food products, medical products, skincare or beauty supplies, etc.
You can only sell your own merchandise, creations, or membership access to your expertise on Gumroad.
Gumroad has no subscription fee or monthly charges. However, it deducts 10% from every sale — on top of credit card fees.
You can't access your money right away. When you can access your earnings, it varies by country, e.g., once a week or twice a month only.
Some sellers have shared issues they have experienced with the platform's technical support. When you encounter problems with your online store, you may not receive help right away.
Gumroad is still worth a try. But you may also want to look at other options out there.
What Are Your Gumroad Alternatives?
The saying "Location, location, location" does not only apply to real estate properties. It's also true about online marketplaces. "Location" is important, whether you want to branch out with an e-store or you're business is exclusively online. What are the best Gumroad alternatives out there? Here's a list of the best online marketing platforms, according to Forbes.
Best Gumroad Alternative Overall: Squarespace
Squarespace does not have a free plan, but as a Gumroad alternative, it offers the best online store features. At just $23 per month (if you pay annually), the subscription is pretty affordable. Here are its key features:
Attractive templates. Choose among free and paid templates to customize your e-store. You can do customization via CSS and Javascript.
You can sell an unlimited number of products.
You'll get a professional email address from Google.
You can avail of a cheaper monthly plan at $14 per month, paid annually. However, this doesn't include e-commerce features.
A Basic Commerce plan at $27 per month, paid annually, lets you have a point-of-sale (POS). This is ideal if you're selling in more than one location.
Instagram integration. You can tag your products in Instagram posts.
E-commerce analytics.
The Advanced Commerce plan at $49 per month, paid annually, lets you sell subscriptions and create abandoned cart emails.
Take note that if you get either the Basic or Advanced Commerce plan, you're exempt from the 3% transaction fee on sales.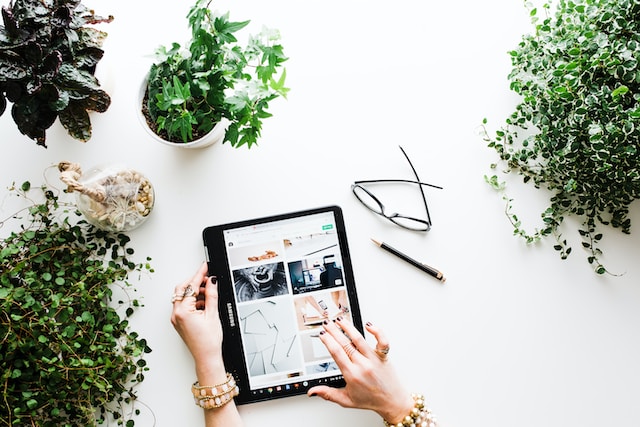 Best Gumroad Alternative for Omnichannel Selling: Square Online
This Gumroad alternative offers a free plan that comes with omnichannel selling. This means it allows integration options so you can sell across multiple platforms. Here are Square Online's key features:
Inventory management. This is especially important when you're selling across multiple channels.
Paid plans include a free domain name for a year, no ads, and custom fonts.
Its most expensive plan comes with discounted transaction fees and shipping rates.
Best Gumroad Alternative for Existing Sites: Ecwid
Ecwid stands for "e-commerce widget." This is the best alternative to Gumroad if you have an existing site. As the name suggests, you can have a fully functional e-store by simply embedding Ecwid's code into your site. Its key features include the following:
There are no transaction fees for the sales you make — aside from standard credit card fees.
A free plan.
The Venture plan at $14.08 per month comes with POS and allows multichannel selling.
The Business plan at $29.08 per month comes with product variations, staff accounts, and abandoned cart emails.
The Unlimited plan at $82.50 per month, paid annually, comes with a branded iOS or Android shopping app.
Best Free E-Commerce Platform: Shift4Shop
This Gumroad alternative also offers paid plans. If you're in the U.S., you can take advantage of Shift4Shop's free plan. The free plan option requires the use of the site's credit card processor. Its key features include the following:
Unlimited staff accounts.
Ability to sell as many products as you want.
Product variations.
Digital downloads.
Paid plans allow you to use your own payment processor.
Best Gumroad Alternative for Dropshipping: Shopify
Shopify is your best Gumroad alternative if you're selling without your own inventory. The platform offers a wide range of dropshipping integrations and allows you to sell on different platforms. You can avail yourself of the three-day trial and then choose from the following plans:
The $29 per month plan comes with up to two staff accounts, shipping discounts, POS Lite, and abandoned cart recovery.
More expensive plans come with lower transaction fees and credit card processing fees, plus larger shipping discounts.
The starter plan at $5 per month lets you sell directly through social media and messaging apps. You can sell products as a side hustle without an online store or website.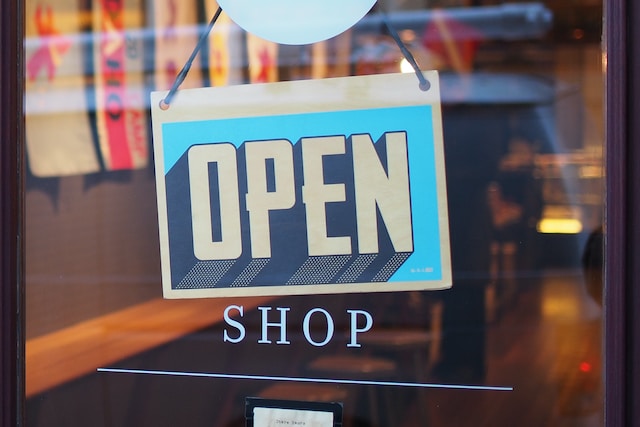 Best Gumroad Alternative for Drag-and-Drop E-Store Templates: Wix
If you're looking for the easiest way to build your e-store, Wix is the ideal Gumroad alternative. In addition to its highly intuitive drag-and-drop site editor, you can also enjoy the following features:
High-quality store templates that you can use for free.
Choose from plans that are chockful of features for online selling.
Ability to sell unlimited products.
Abandoned cart recovery.
Options for recurring payments.
Take note that Wix storage is only up to 50 GB. You'll have to pay $59 per month for unlimited storage. Wix is not the ideal choice if you have a huge inventory and will be using tons of product photos.
Best Gumroad Alternative for Value for Your Money: Weebly
Weebly is a good Gumroad alternative if you have a small budget and are looking to build a simple online store. Its key features are as follows:
The free-forever plan comes with unlimited products. However, the plan does not include a domain name.
The Professional plan at just $10 per month includes all the basic features you need to start and grow your business. It includes a free domain, SSL, inventory management, shipping labels, calculators, and automatic tax calculator.
Best Platform To Boost Sales: BigCommerce
If you're looking for a wide range of marketing tools to generate leads and increase sales, try BigCommerce. Plan options are as follows:
The entry-level plan starts at $29.95 per month. You'll get unlimited storage, bandwidth, and products. It also allows you to sell internationally, with multiple currency options. Customers can choose from a variety of payment options. However, this plan has an annual sales cap of $50,000.
The Plus plan costs $79.95 per month and allows you to increase your annual sales cap to $180,000.
As a Gumroad alternative, BigCommerce can get expensive if you want to earn more every year. But with its built-in sales and marketing tools, you can earn more through boosted sales.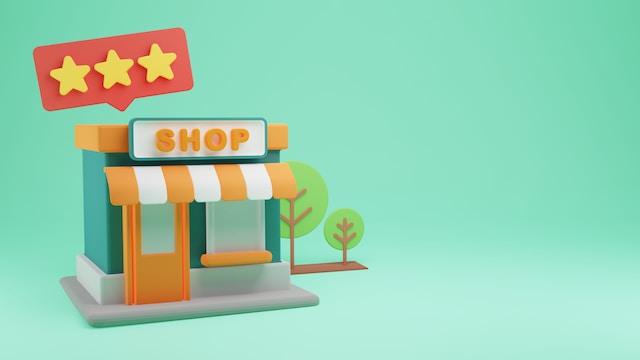 What To Look For When Choosing an Online Platform for Your Business
Whether you're assessing Gumroad or looking for Gumroad alternatives, how do you know if it's right for your needs?
Here's a checklist to help you choose the best platform on which to grow your business:
What payment forms does the platform accept? The more options your customers have, the better.
Does the platform offer shipping integrations that meet your business needs? If you require freight shipping, the platform should be able to integrate with freight carriers.
How well does the platform let you manage your inventory? The details and features that will work best for you will depend on the size and type of your inventory.
What types of customer management options and tools are available? How can you keep track of your customers' orders and order history? Can you give your customers the option to create wishlists? Can you create a customer loyalty program?
Does the platform provide detailed analytics so you can track and understand your business performance?
What marketing tools does the platform offer? Can you create coupons or automate abandoned cart emails? Can you enable one-click upsells? Does it allow social media integration? Is it equipped for SEO?
How does the platform let you manage your products? Can you easily manage product variants? Do you have the option to enable product reviews?
Does the platform offer mobile optimization? Keep in mind that most customers browse online stores and do online shopping on their mobile devices.
Does the platform have SSL certificates? Does it offer password protection to keep your customers' data and your store safe and secure? Is it PCI-compliant?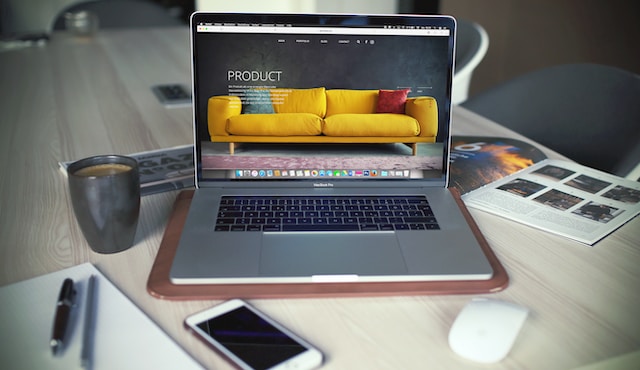 Use TikTok To Grow Your Business as a Gumroad Alternative
TikTok is the best Gumroad alternative for new businesses or those looking to expand their online presence. The platform has grown beyond its domain as an entertainment app and now offers innovative business tools, as well. With its highly effective recommendation algorithm, TikTok offers fantastic opportunities to grow your brand and community.
Especially for brands still establishing their name within their niche/industry, TikTok serves as a rewarding jump-off point. TikTok's growth formula is pretty straightforward. You don't need to employ any elaborate maneuvers to reach your target market. First things first, you need to identify the right niche for your brand. Next, you must understand your niche community's needs. And third, you need to optimize your content to serve these needs and properly signal TikTok's algorithm.
Create content that appeals to your intended audience, and TikTok will deliver it to their For You feeds. Converting your views into followers, engagement, customers, and sales will still take a lot of work, of course. But as an e-commerce platform, TikTok makes these goals achievable.
When using TikTok as a Gumroad alternative, you can double your AI-powered targeting advantage with the help of High Social. Sign up for a High Social plan to reach more potential followers with their advanced, proprietary AI technology. Increase your odds of connecting with genuinely interested users and experience sustained growth. Start growing your TikTok today!