Halloween TikTok – Get Ready For a Spooky 2023
Get ready for a spine-chilling Halloween TikTok! As 2023 approaches, TikTok enthusiasts eagerly anticipate the platform's latest Halloween surprises. With the Halloween spirit gradually taking hold and the days growing colder and shorter, the excitement is building for this year's Halloween festivities. TikTok promises to be the ultimate haunt for all things spooky and fun, from hair-raising costume trends to bewitching profile frames.
Halloween on TikTok is all about creativity and self-expression. Whether you're a makeup enthusiast, a dance lover, or a DIY aficionado, a Halloween trend awaits you. This article dives into the most must-follow Halloween TikTok trends, from jaw-dropping costume transformations to captivating haunted house tours. Prepare to be thrilled and entertained as we explore the wickedly delightful world of Halloween on TikTok.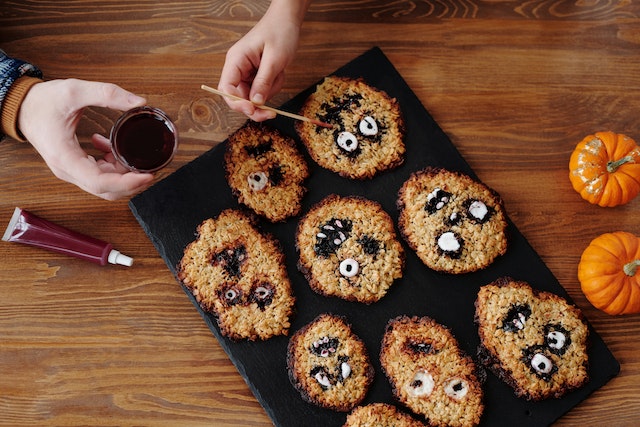 Different TikTok Halloween Costumes You Should Try This Year
Are you excited for Halloween TikTok trends this year? You should be. Here are some TikTok Halloween costume trends you should try this year:
Crypto Creatures. With the rise of NFTs and digital art, why not embody your favorite crypto creature? Dress up as a unique, blockchain-inspired character, complete with vibrant colors and pixelated accessories.
Retro Gaming Icons. Tap into nostalgia by becoming a classic video game character. Whether it's Mario, Lara Croft, or Sonic the Hedgehog, retro gaming costumes will surely win hearts.
Space Explorers. Take your audience to the stars as an intergalactic astronaut or an extraterrestrial being. Sparkly outfits, futuristic helmets, and cosmic makeup will make your space-themed costume out of this world.
Mythical Creatures. Unleash your creativity with costumes inspired by mythical beings like unicorns, dragons, or phoenixes. Use bold colors, ethereal accessories, and special makeup to bring these creatures to life.
Retro Anime Characters. Dive into the world of anime by cosplaying iconic characters from the '90s or early 2000s. From Sailor Moon to Goku, these costumes will evoke a sense of nostalgia among TikTok users.
Oceanic Wonders. Mermaids and sea creatures continue to captivate audiences. Create a mesmerizing underwater look with shimmering scales, seashell accessories, and a flowing aquatic-inspired costume.
Time-Traveling Fashion. Take your followers on a journey through fashion history by dressing up in different eras' outfits, such as Victorian, '80s glam, or '60s mod.
Cyberpunk Warriors. Embrace a cyberpunk aesthetic with neon lights, cybernetic accessories, and edgy clothing. This futuristic and dystopian style is perfect for a TikTok Halloween.
Surreal Optical Illusions. Use body paint and creative costumes to create optical illusions, turning yourself into a walking piece of art that will leave viewers amazed.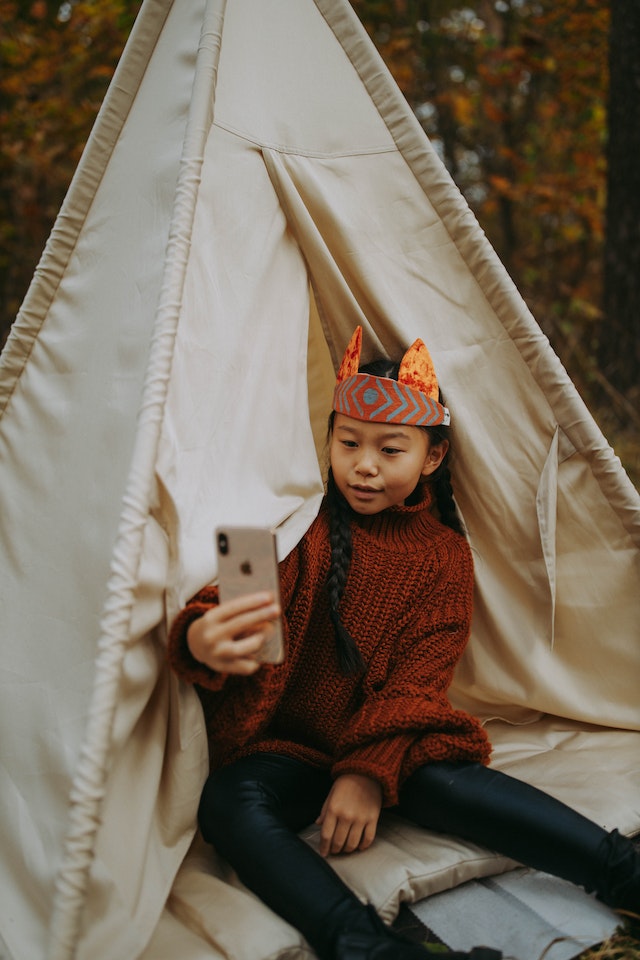 How To Get the Halloween Frame on TikTok
If you're looking to add a festive touch to your TikTok profile for Halloween, you can easily do so by following these steps on how to get the Halloween frame on TikTok:
Open TikTok. Launch the TikTok app on your smartphone.
Access the Camera. To create a new TikTok video, tap on the plus sign at the screen's bottom center.
Explore Effects. Once you are in camera mode, you will see various options at the bottom of the screen. Look for the "Effects" button, usually displayed as a smiley face icon.
Find the Pumpkin Effects. Within the Effects menu, scroll through the available effects until you come across the "Pumpkin" category. It typically features various Halloween-themed effects.
Choose the Halloween Frame. Within the "Pumpkin" effects, you should see several options, including ones with a pumpkin, Frankenstein's monster, and a demon. Look for the one that displays three different faces and tap on it to select it.
Record Your Video. After choosing the Halloween frame, you can start recording your Halloween-themed video.
Save and Restrict Visibility. Once you've finished recording, save the video to your drafts. Before posting it, click the "Who can watch this video" option and set it to "Friends." This step will make sure that only your friends can see the video.
Post and delete. Now, post the video to your profile. After you successfully upload it, go back to the video, and delete it from your profile. Don't worry; the Halloween frame will still be there.
Enjoy Your Halloween TikTok Frame. Head back to your profile page, and you should notice a Halloween frame on top of your profile picture. This frame will showcase your Halloween spirit to anyone who visits your profile during the spooky season.
What Is The Halloween TikTok Icon This Year
As we approach the spooky season of Halloween, TikTok enthusiasts eagerly anticipate the platform's annual tradition of unveiling a new Halloween TikTok icon. While the iconic black musical note on a white background remains a constant, the Halloween icon adds a chilling touch, filling users with excitement and curiosity. As of 2023, TikTok is yet to reveal this year's Halloween-themed icon, leaving users in suspense about the haunting surprise that awaits.
As the days grow colder and shorter, the Halloween spirit gradually begins to manifest on TikTok. Users immerse themselves in the festive ambiance by personalizing their profiles with Halloween-themed pictures. These custom icons reflect their love for spooky, featuring pumpkins, ghosts, witches, bats, and other Halloween elements. It's a delightful way for users to showcase their festive spirit and connect with the holiday's excitement.
Beyond just the profile pictures, TikTok often treats its community with special themed filters, stickers, and effects specifically tailored for Halloween. These innovative features allow users to infuse their videos with a hauntingly fun atmosphere, making their content stand out during Halloween. Whether donning virtual costumes or adding eerie overlays, these creative additions amplify the Halloween TikTok vibe, fostering a sense of camaraderie among TikTok creators and viewers alike.
As we eagerly await the official Halloween TikTok icon for 2023, the platform's enchantment continues to grow. It is the anticipation of what's to come, coupled with the creative expressions of the TikTok community. This truly embodies the spirit of this spooky holiday on the beloved social media platform. So, get ready to embrace Halloween's chills, thrills, and delights on TikTok – it's bound to be a hauntingly good time!
What Are Some Must-Follow Halloween TikTok Trends
Here are some must-follow Halloween TikTok trends:
Costume Transformations. TikTok is known for its transformation videos, and Halloween brings a whole new level of creativity. Users showcase their makeup and costume skills by starting the video as themselves and then quickly transforming into spooky characters, creatures, or pop culture icons.
Spooky Dances. Halloween-themed dance challenges take TikTok by storm every year. Creators choreograph dances to songs with a spooky or haunting vibe, encouraging others to join in the fun and put their dance moves to the test.
Pumpkin Carving. Pumpkin carving is a classic Halloween tradition, and TikTok users love sharing their pumpkin carving skills.
Haunted House Tours. Some users take their followers on virtual haunted house tours, showcasing their spooky decorations, eerie ambiance, and Halloween-themed setups.
Creepy Makeup Tutorials. Halloween offers the perfect opportunity for makeup enthusiasts to showcase their talent with creepy and gory makeup tutorials. From zombie looks to intricate special effects, these videos are both fascinating and chilling.
DIY Halloween Decorations. TikTok users share DIY Halloween decoration ideas, providing viewers with creative and budget-friendly ways to decorate their homes for the season.
Horror Movie Re-enactments. Fans of horror movies re-enact iconic scenes from their favorite films, sometimes adding a humorous twist to make it more TikTok-friendly.
Ghost Storytime. Users share their spooky encounters or ghost stories in short, captivating videos that will send shivers down your spine.
Candy and Treat Hauls. People show off their Halloween candy hauls or unique treats they've found, getting everyone in the mood for trick-or-treating.
Pet Costumes. Halloween isn't just for humans! Pet owners dress up their furry friends in adorable costumes, resulting in heartwarming and funny videos.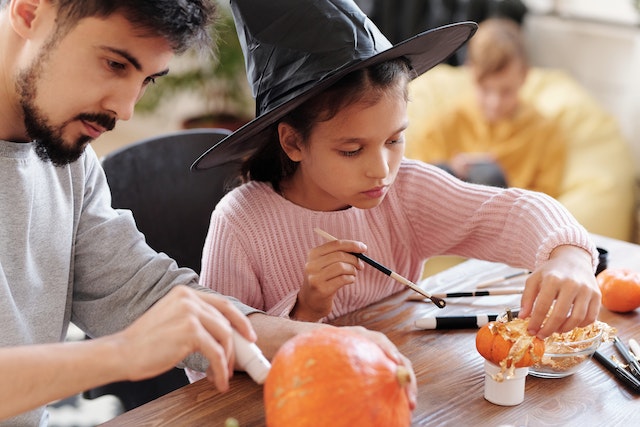 Classic Halloween TikTok Movies and Shows to Watch
If you're in for a spooky October, here are some classical movies you need to watch this year:
"Hocus Pocus" (1993). A beloved Halloween comedy film about three witches who are brought back to life in modern-day Salem.
"The Nightmare Before Christmas" (1993). This animated classic from Tim Burton combines the spooky Halloween world with the magical Christmas spirit.
"Beetlejuice" (1988). A dark comedy where a couple hires a bio-exorcist named Beetlejuice to get rid of the new owners of their house.
"Ghostbusters" (1984). A group of scientists becomes New York City's only hope when ghosts start invading the city.
"Corpse Bride" (2005). Another Tim Burton animated film is about a man who accidentally proposes to a deceased bride and finds himself in the Land of the Dead.
"The Addams Family" (1991). This comedic horror film follows the strange and creepy Addams family as they deal with a devious con artist.
"Scream" (1996). A slasher film that satirizes the horror genre while still delivering suspense and scares.
"Coraline" (2009). A dark fantasy film about a young girl who discovers an alternate version of her life through a secret door.
"The Craft" (1996). A film about a group of teenage witches who start practicing dark magic with unexpected consequences.
"Edward Scissorhands" (1990). Another Tim Burton gem, this film tells the story of a gentle artificial man with scissors for hands who tries to find acceptance in a suburban community.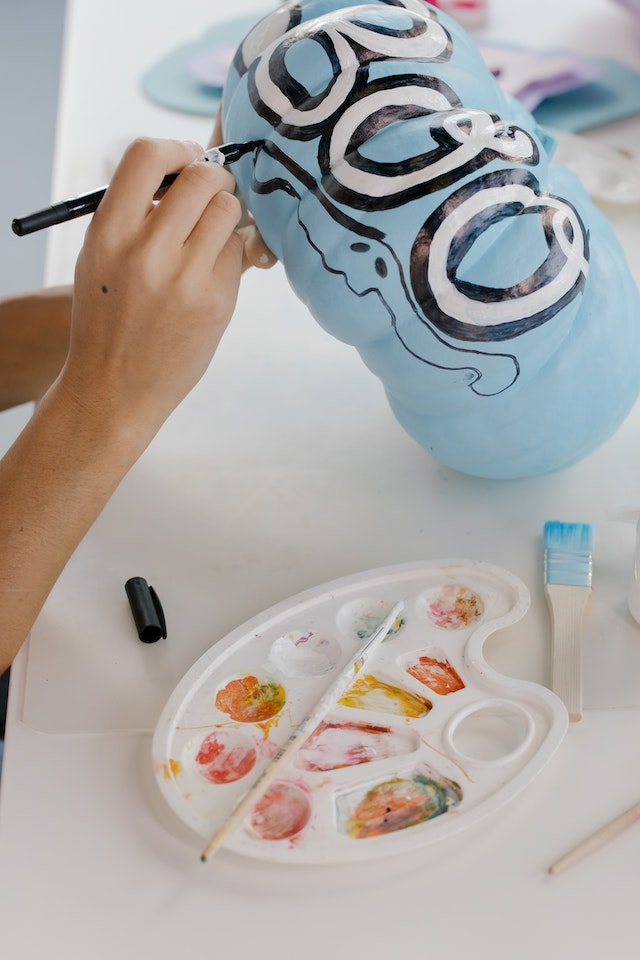 Get Ready for a Spook Fest With Halloween TikTok Trends
As Halloween approaches, TikTok enthusiasts have every reason to be thrilled about the hauntingly fun festivities that lie ahead. The 2023 Halloween season on TikTok promises to be a captivating and creative extravaganza. It will have a plethora of must-follow trends that will ignite the spooktacular spirit in all users. From transforming into mythical creatures and retro gaming icons, the Halloween TikTok community is set for the magic of Halloween.
To further enhance your TikTok experience, try a growth service like High Social. High Social will provide organic growth on the platform, ensuring the correct target audience follows you. Try for yourself today!