Popular TikTok Songs: Groove to the Trending Beats Like Everyone's Watching
Your daily earworm is most likely courtesy of popular TikTok songs. If you're among TikTok's 1 billion active users per month, then your day won't be complete without watching TikTok videos and bopping your head to TikTok sounds — perhaps while waiting for your morning coffee, on your daily commute, or during your lunch break. If you're a TikTok creator or have a brand on the platform, you should know how to harness the power of music to create compelling and engaging content, get more TikTok followers, and grow your community.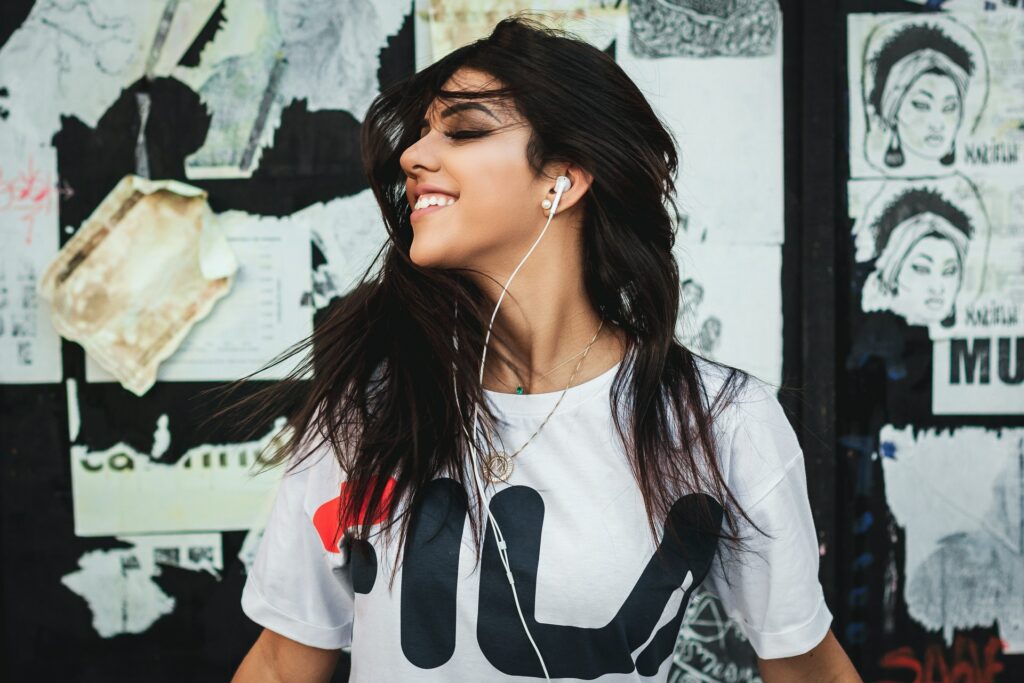 Use Popular TikTok Songs To Dance Your Way to TikTok Success
The viral hits on TikTok range widely from music created by lesser-known artists to hot new hits and rediscovered throwback songs. Just using popular TikTok songs in your videos can significantly increase the prominence of your content on people's feeds, particularly the For You feed. Much like using the right hashtags, adding the right music to your video can help you widen your audience reach and boost your discoverability.
Sound is a critical element in the most popular videos, and it's not surprising that the TikTok Hall of Fame is made up of videos with distinct and unforgettable sounds. Music creates a completely immersive experience for viewers, and if you find the right beat to use with your content, you can get people actively engaged — not only through likes, comments, and shares, but by making them dance, hum, sing, or bop along. According to a TikTok 2021 report, "Approximately 430 songs surpassed 1 billion video views as TikTok sounds in 2021–a threefold increase over 2020. The most popular of these songs approach, and even exceed, 20 billion views on videos they soundtrack."
Another study found that audio elements in TikTok ads made a huge and positive impact on purchase intent and brand favorability, with 73% of survey respondents saying they prefer TikTok ads that utilized audio.
Whether popular TikTok songs become so because they're widely used or they're widely used on TikTok because they're already popular, it definitely pays to know how to choose the right sound for your video — especially if you want to reach more people and gain more followers.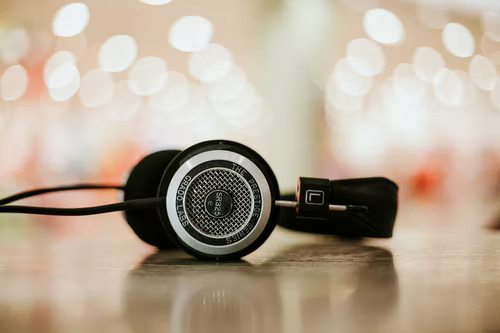 How To Find Popular Songs on TikTok
Here's your guide on how to find popular songs on TikTok:
Go to TikTok's Creative Center.
Tap on the "Inspiration" menu and select "Songs" or "Explore now" under "Top songs in your region."
Under the "Songs" tab, select your country and then search by title or artist.
You can also modify the search period from the "Last 7 days" to the "Last 30 days."
Whenever possible, utilize an audio element for your video to make it more appealing and engaging. If you're creating your own TikTok challenge, knowing what TikTok sounds are currently trending can turn your video challenge into an instant hit. Using a popular TikTok song will optimize your content for greater discoverability and audience reach.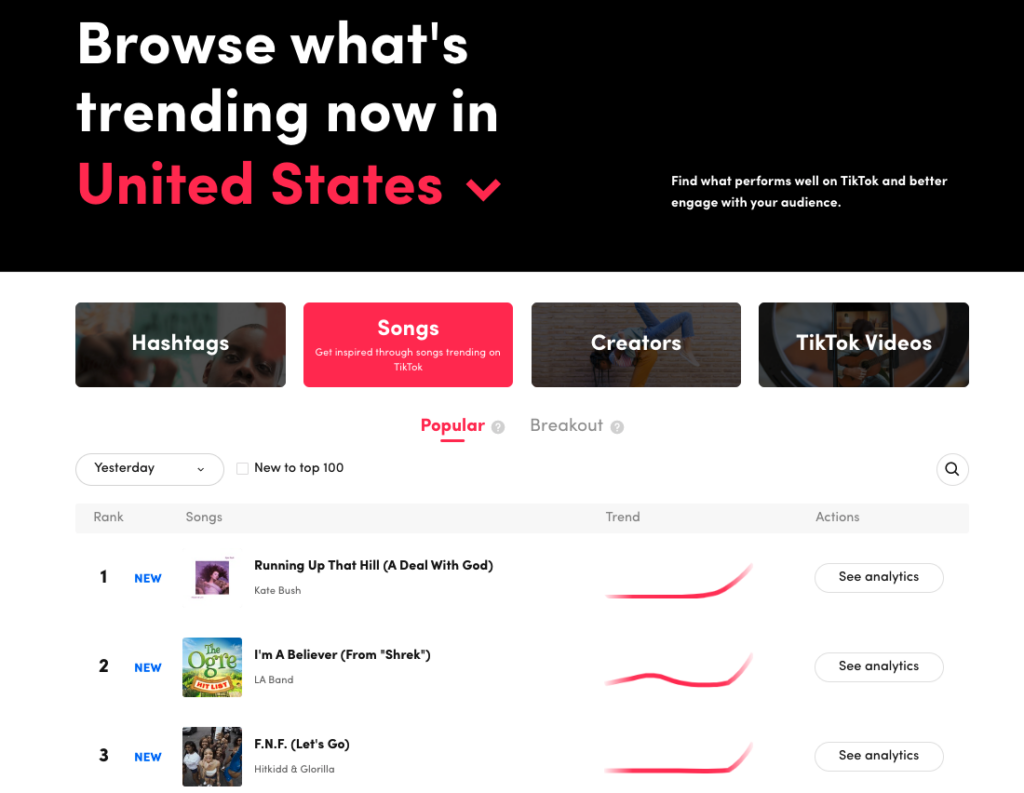 What Is the Most Popular Song on TikTok Right Now
According to Spotify, 2022's 10 most popular TikTok songs right now are as follows:
Enemy by Imagine Dragons (with JID), from Arcane League of Legends series
We Don't Talk About Bruno by Carolina Gaitan
Industry Baby by Lil Nas X (feat. Jack Harlow)
abcdefu by Gayle
Do It To It by ACRAZE
Pumped Up Kicks by Madism
Heat Waves by Glass Animals
MAMIII by Becky G
STAY by The Kid LAROI (with Justin Bieber)
Like a Prayer by Madism
The Most Popular Songs on TikTok of All Time
If you're curious about the most popular TikTok songs of all time, here's the top 20 list to date. Give them a listen!
"Love Nwantiti (Ah Ah Ah)," by CKay, Joeboy, and Kuami Eugene
"Money," by Lisa
"We Don't Talk About Bruno," by the Encanto cast
"Maniac," by Conan Gray
"Praise God," by Kanye West
"Forget Me Nots," by the Trammps
"Happiest Year," by Jaymes Young
"ABCDEFU," by Gayle
"Pope Is a Rockstar," by Sales
"Woman," by Doja Cat
"Blinding Lights," by The Weeknd
"Nonstop," by Drake
"Mad at Disney," by Salem Ilese
"Adderall (Corvette Corvette)," by Popp Hunna
"Dreams," by Fleetwood Mac
"Kiss Me More," by Doja Cat feat. SZA
"Please Don't Go," by Mike Posner
"Do It to It," by Acraze
"Iko Iko (My Bestie)," by Justin Wellington feat. Small Jam
"Twinnem," by Coi Leray
An effective content strategy on TikTok should incorporate a trending audio element if you want to be visible to and engage with the right audiences and communities on the platform. Just remember to choose music that resonates with your brand and your target audience for TikTok.
Exploring Tiktok's Audio Library for Music Cleared for Commercial Use
TikTok launched their Commercial Audio Library (CAL) in May of 2021, a royalty-free music library for commercial use, made up of a collection of songs and sound effects "sourced from emerging artists and top-tier music houses across a variety of styles and genres" from around the world. According to TikTok's announcement, "All songs in the CAL are pre-cleared for commercial use, so businesses don't have to go through the lengthy process of obtaining licenses on their own."
Brands and TikTock creators can easily browse through the platform's royalty-free music via the Audio Library inside the Creative Center. Advertisers can explore the library using any of the following multi-dimensional filters:
Region
Usable placements
Themes
Genre
Mood
Duration
The CAL makes it easier for businesses and creators alike "to find the right soundtrack for their campaign or organic post."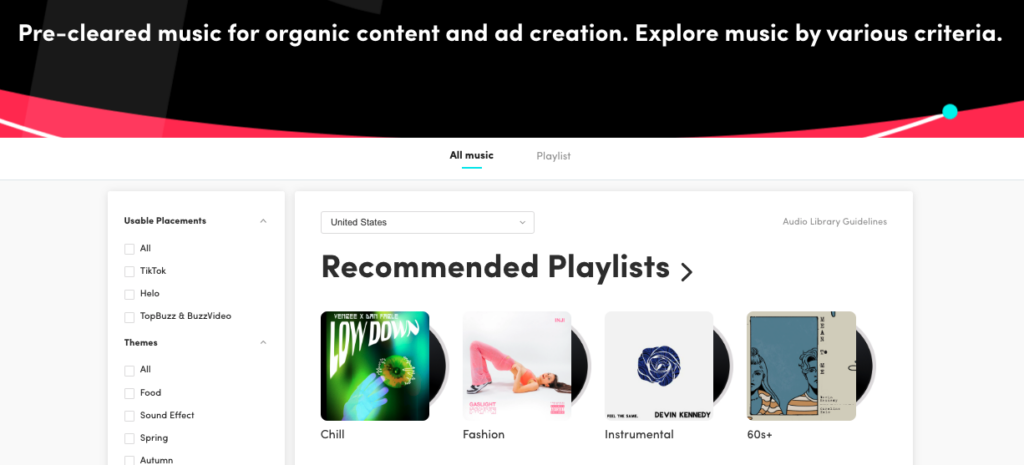 How To Explore the Audio Library for Popular TikTok Songs or the Perfect Audio Match to Your Video
There are two ways to explore the Audio Library: via the All Music tab and the Playlist tab.
The All Music tab displays Recommended Playlists, which are categorized into TikTok Viral, New Releases, Emerging Artists, etc.; and Top Music ranked according to popularity, which you can filter by Music Name or Artist Name.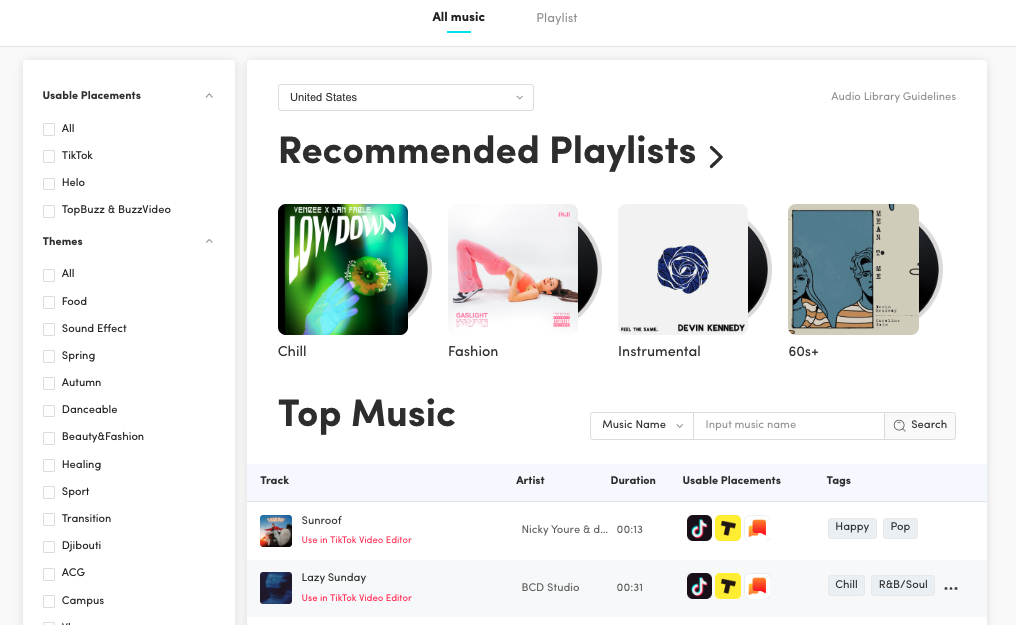 The Playlist tab displays playlists by region and allows you to further filter your selection according to themes, moods, and genre.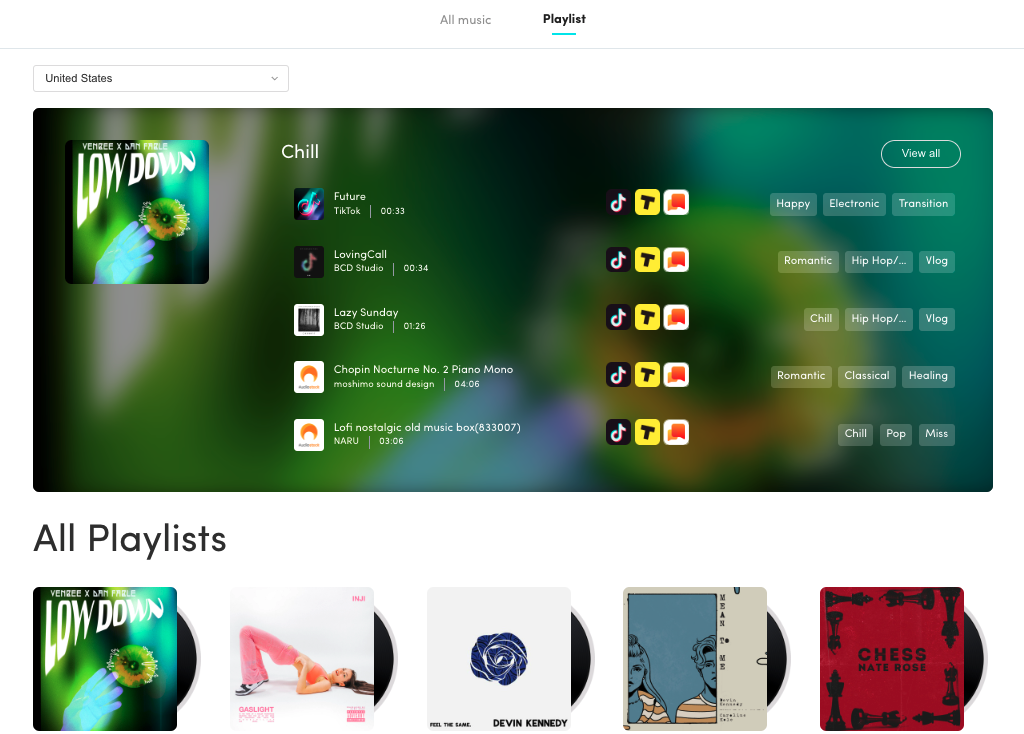 Take note that the Audio Library section is only available in the desktop version of the Creative Center. To access the CAL via the TikTok app, just follow these steps:
Make sure you have a TikTok Business Account
Go to your account and tap the plus sign at the bottom of the screen to go into shooting mode.
Tap the "Add sound" button at the top of the screen.
You'll be taken to the Commercial Sounds page where you can start
Conclusion: Grow Your TikTok and Enhance Your Audience's Experience With Music
Popular TikTok songs play a crucial role in the platform's aspiration of promoting creativity, joy, liveliness, and community building. This is why the platform has made great efforts to provide creators and businesses access to a massive library of royalty-free music. Whether you're creating a campaign or an organic post, make sure to take advantage of TikTok's wide selection of sounds and add an audio element to your video to make it more engaging and reach a wider audience. 
Using music to target the right audience for your brand and encourage engagement is an effective approach to TikTok growth. You can also leverage the advanced audience targeting capability and TikTok growth expertise of a reliable growth service, like  High Social. You can rest assured that you'll gain genuinely interested and engaged followers with the help of High Social's advanced and proprietary AI targeting technology, and that you'll achieve organic growth that lasts with the guidance of the company's in-house team of social media specialists. Start growing your TikTok today!