How To Get Followers on TikTok: Safe and Effective Strategies
TikTok's popularity as a social media platform soared when people all over the world were forced to stay at home for weeks or months on end — when the word and the virus "Corona" went viral worldwide, pun intended. Skyrocketing to fame also made logical sense because TikTok's bite-sized video content format was everybody's cup of tea. TikTok was engineered for quick and easy viral distribution, and also allowed a wide range of creative expression. Being a TikTok sensation these days is no longer an easy feat, unfortunately. So if you want to know how to get followers on TikTok — whether just for your five minutes of fame or to grow your brand — here are safe and effective strategies that will help.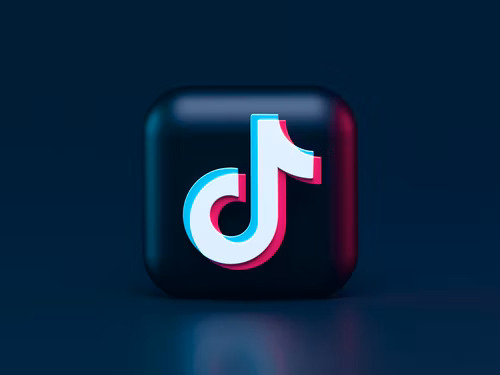 Going Viral To Get Followers on TikTok: Why You Should Jump on the TikTok Bandwagon
It seems everybody's on TikTok these days — from youngsters to grandparents. TikTok's short-form mobile videos that aim to "inspire creativity and bring joy" have made the platform an instant hit, and its wild popularity is showing no signs of slowing down any time soon. Check out these mind-blowing TikTok stats for 2022:
Over 1 billion active users every month, or nearly 21% of the 4.8 billion internet users worldwide
TikTok is available in more than 150 countries
In the United States, TikTok has been downloaded more than 200 million times
If you have a personal brand or a business, jumping on the TikTok account bandwagon is a must. This is one of the social media platforms that offer a direct line to your target audience/market — and making this critical connection is a major goal for any marketing strategy. So how do you go viral? Figure out how to get TikTok followers with these three steps. First, you should be highly visible and easy to find; second, you should be worthy of follows; and third, your content must be worth sharing countless times. Sounds challenging, yes. But keep in mind that it pays to go viral on TikTok — literally, figuratively, and immensely well.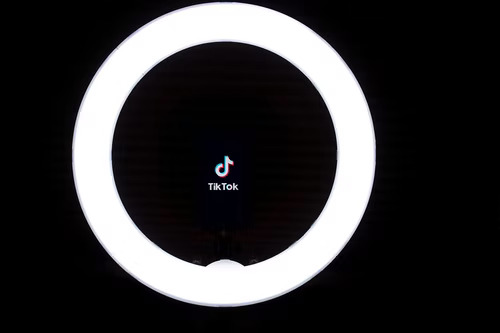 Landing a spot on the platform's For You Page should be one of your goals in order to get more followers on TikTok. TikTok's For You Page works similarly to Instagram's Explore Page — it recommends videos based on a user's engagement history on the platform. The For You Page's user-generated content is unique for every viewer. If you apply the following strategies on how to go viral on TikTok to gain new followers, you'll increase your chances of getting featured on the For You Pages in front of tons of TikTok users. Now is your chance to convert them into enthusiastic followers.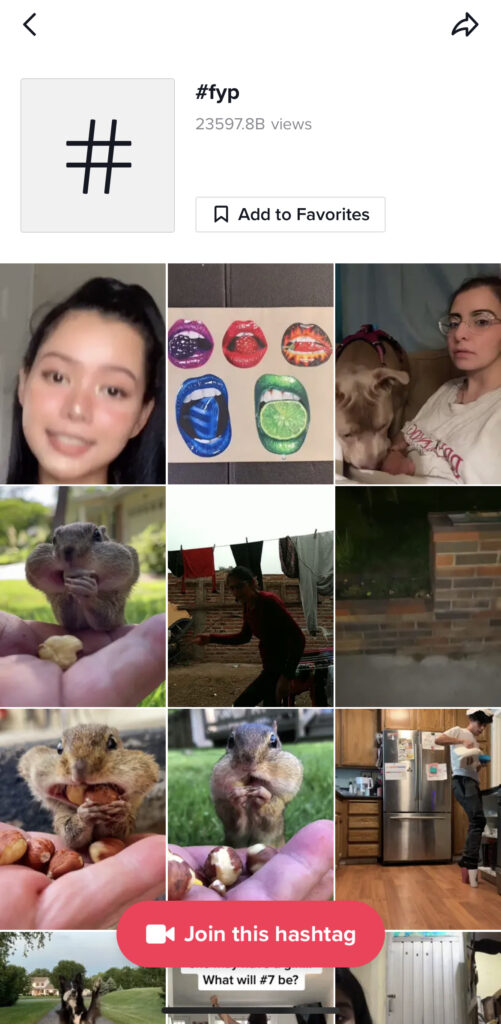 How To Get More Followers on TikTok: Identify Your Target Audience for TikTok
Who is your target audience for TikTok videos? Your target audience and content should be a perfect match. You have full control over your content creation, of course. So, how do you identify your ideal target audience to effectively grow your TikTok followers for your brand's success?
If you already have a solid content strategy based on your business goals — i.e., does your content promote all things related to gardening, or are you an influencer who specializes in makeup and beauty tips? — then you can get a good idea of the type of audience you should target from these sources:
The influencers, TikTok creators, and your competitors in the industry. Check them out on TikTok, as well as on Facebook, Instagram, YouTube, and other platforms where they're active. Browse through their content and pay careful attention to their most engaged followers, likers, and commenters. What do these TikTok fans have in common?
Your own pages on other platforms. Not all of your followers on Facebook and Instagram may be on TikTok, but you can specifically identify those who enjoy TikTok's short-form mobile video content format based on their content preferences on other platforms, i.e., if they frequently watch and post reactions to your videos and reels.
Your customer persona dossier. You should have this if you've been in business for a while now, or if you're business savvy enough to have already created a customer persona for your new enterprise. The information will be a useful guide in identifying your audience to get more followers on TikTok based on how you've defined your ideal customer's age group, gender/s, location, likes, needs, and preferences.
On the other hand, if you're still struggling to create a good content strategy, then identifying your target audience first would be helpful. If you want to find out how to attract followers on TikTok, examining other TikTok creators' pages is a good place to start. In addition to getting valuable audience information, you can also mine ideas for your own content based on a competitor's most popular posts.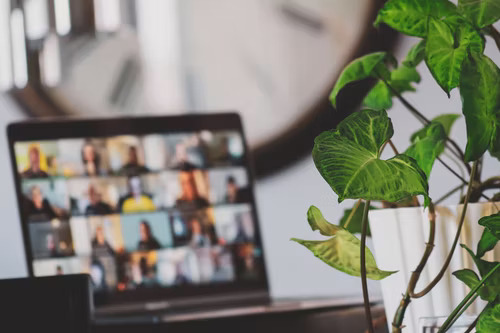 Get More Followers on TikTok: Keep Up With the Latest Trends
Going viral is all about keeping up with the latest trends, and this is especially true when you want to get more TikTok followers. The latest popular trend may be a TikTok challenge or a sound clip. Of course, you must know what trending hashtags are in your industry and what niches are crowd favorites.
You might think that buying TikTok followers will help you to get famous on Tiktok. But when you buy TikTok followers instantly, you could be setting yourself up for failure. This streak of popularity won't last long because you won't be able to keep up with appearances forever. Give these other tried and true methods a chance to organically grow your followers in a sustainable way.
Create a TikTok Challenge
Challenges are to TikTok as photos are to Instagram. So if you're formulating a strategy for how to get followers on TikTok, you should get in on the action. If you already have a big enough social media presence, you should know how to create your own TikTok challenge for your followers across all platforms to participate in. This is more about starting your own trend to put the spotlight on your brand than it is about participating in what's already wildly popular to increase your visibility. Your own TikTok challenge is a great way to introduce your brand presence on the platform. 
To level up your TikTok challenge game, create a branded hashtag challenge. Check out these examples: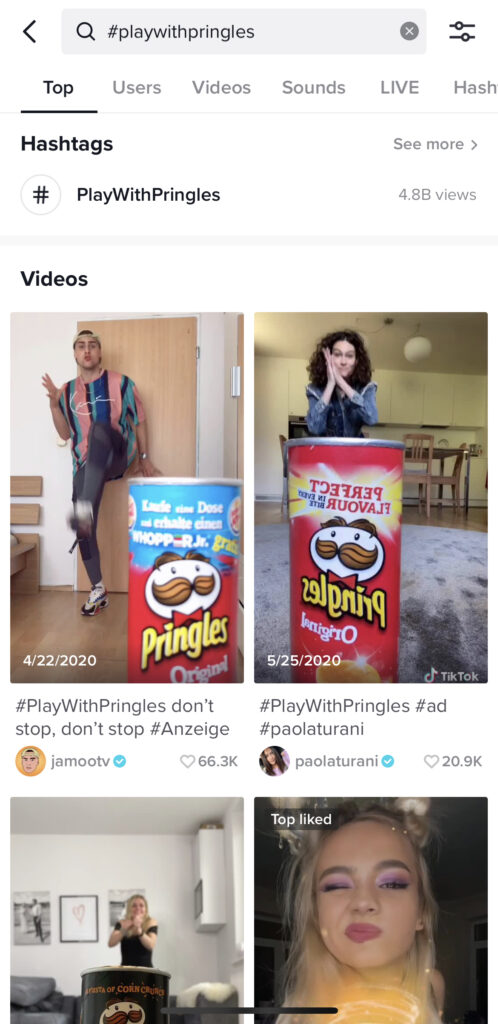 Participate in TikTok Challenges
Don't pass up on the opportunity to do challenges on the TikTok app, especially if it's a good match for your brand. Just keep in mind that while a popular challenge means you can reach a wider audience and get more TikTok followers, the competition for a prominent spot on people's feeds is also tougher because a lot of people are participating. Your participation will still count for something in terms of increasing engagement and gaining new followers — so get yourself out there and represent!
Get More Followers on TikTok With the Most Popular TikTok Songs
TikTok videos are probably responsible for most instances of last-song syndrome these days. Music has a huge presence and influence on the platform, so make sure to hitch your content wagon to a top-charting song. Just using popular TikTok songs as background music for your video should give you a good shot at reaching people who are listening, grooving, or singing to it.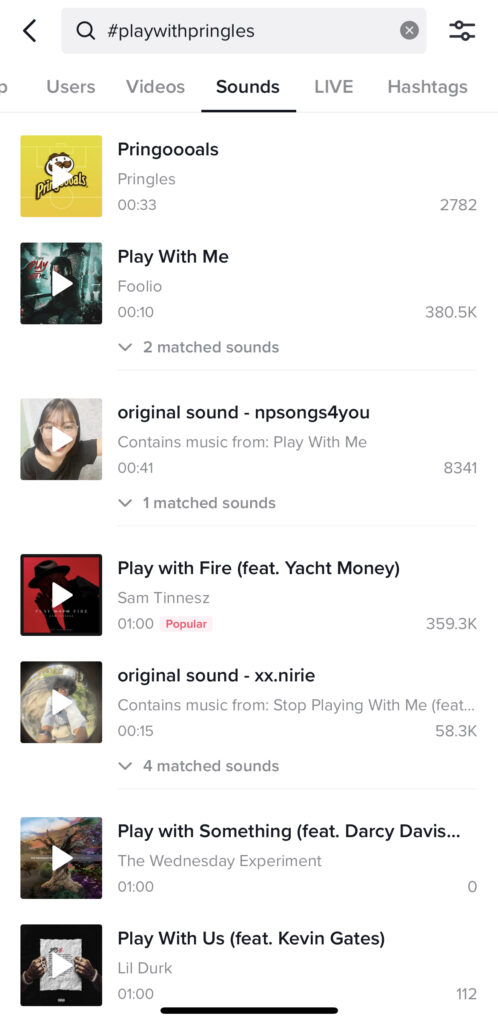 Hashtag Your Way to Popularity To Get More Followers on TikTok
There's no getting away from hashtags if you want to get ahead on social media. Suppose you've already figured out a good hashtag strategy for your other social media pages. In that case, hashtagging your way to popularity to get more followers on TikTok should be a breeze. Keep these best practices in mind when deciding what hashtags to use on TikTok:
Always include the #fyp and/or #foryou hashtags; whether or not these hashtags will land you on the For You Page, you're still better off using them than not using them.
Avoid cluttering your caption with all iterations of a trending hashtag; more often than not, doing so will make your content look spammy.
Use a good mix of relevant hashtags with the highest number of views and niche hashtags that are not as widely popular but have a more dedicated following among your target audience's subculture.
Find out what hashtags your most engaged followers and biggest competitors are using.
Use the in-app hashtag suggestion tool; you can also use a hashtag generator from a third-party app.
Create a branded hashtag for TikTok marketing.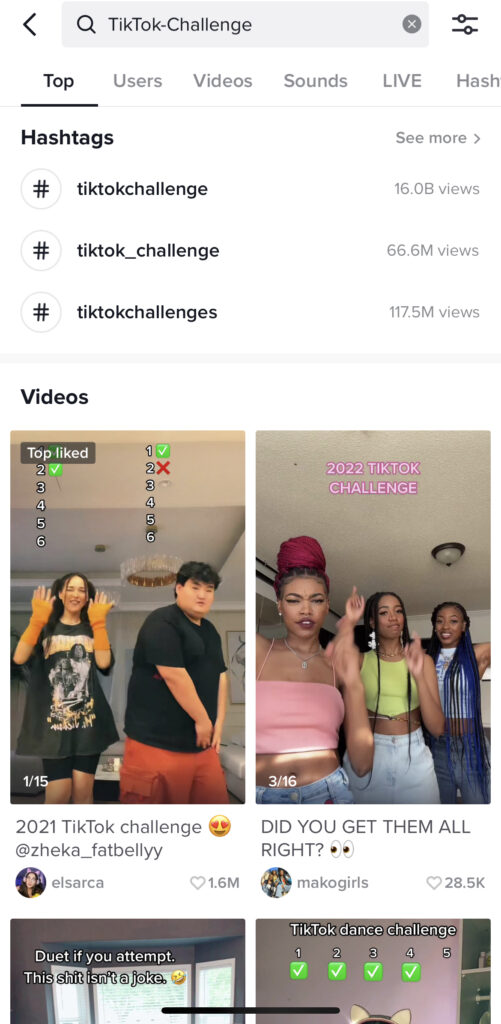 Get More Followers on TikTok: Know the Best Times to Post
The best way to pull off perfect timing is by using TikTok Analytics. You'll need to convert your TikTok profile to a Pro Account in order to get access to Analytics and your follower activity. Your Analytics data will show when your followers are most active based on when your posts are viewed the most. You can also figure out the best times to reach them and potential new followers based on where your existing followers are located.
Another way to narrow down the best times to post your videos is by doing industry research. Simply go online to find out if there's data on the best times for posting on TikTok for your particular industry. Or, again, visit your competitors' pages and see when they usually post their content so you can mirror their schedule.
You need to place your videos in front of your target audience to get more TikTok followers, likes, comments, and shares — so make sure your content schedule hits the nail on the head for each day of the week.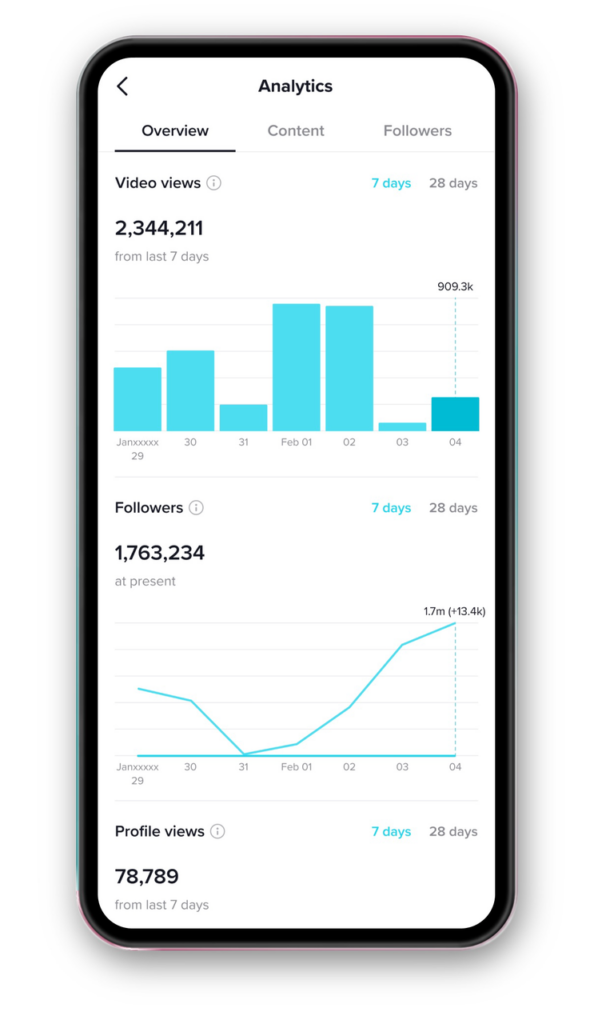 Use TikTok's Duets and Stitches To Promote Interaction and Get More Followers on TikTok
TikTok offers many, cool video creation tools that help elevate a user's videos and promote interactivity among TikTok users. The ideal, and most popular, of these tools are TikTok Duets and TikTok Stitch. Both Duets and Stitch offer new ways for users to engage with others on TikTok; more specifically, these tools allow a user to "reinterpret and add to another user's content" and keep the chain of interaction going.
Incorporate these into your content strategy not only to add variety to your posts but to actively encourage your followers to use your videos or to take part in the latest Duets/Stitch trend. In either case, knowing how to stitch a video on TikTok will give your videos the potential to go viral and be seen by more users so you can get free TikTok followers.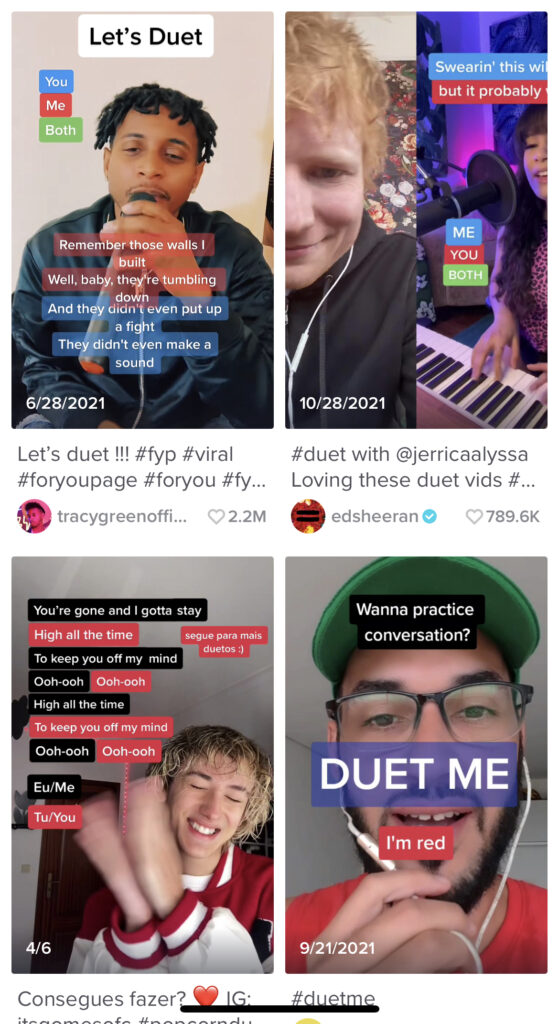 Take Advantage of Influencer Marketing To Get More TikTok Followers
It's not a surprise that TikTok has also become a popular platform for influencers. Collaborating with top TikTok influencers can definitely help you get more TikTok followers. As it is on Instagram, influencer marketing will allow you to reach the dedicated follower base of an influencer and make your presence known to users who are already interested in what you have to offer.
There are best practices you should know when choosing an influencer to work with, so make sure to do your research. You can start your search via TikTok's Creator Portal to find potential candidates who have an audience base that's similar to your target audience.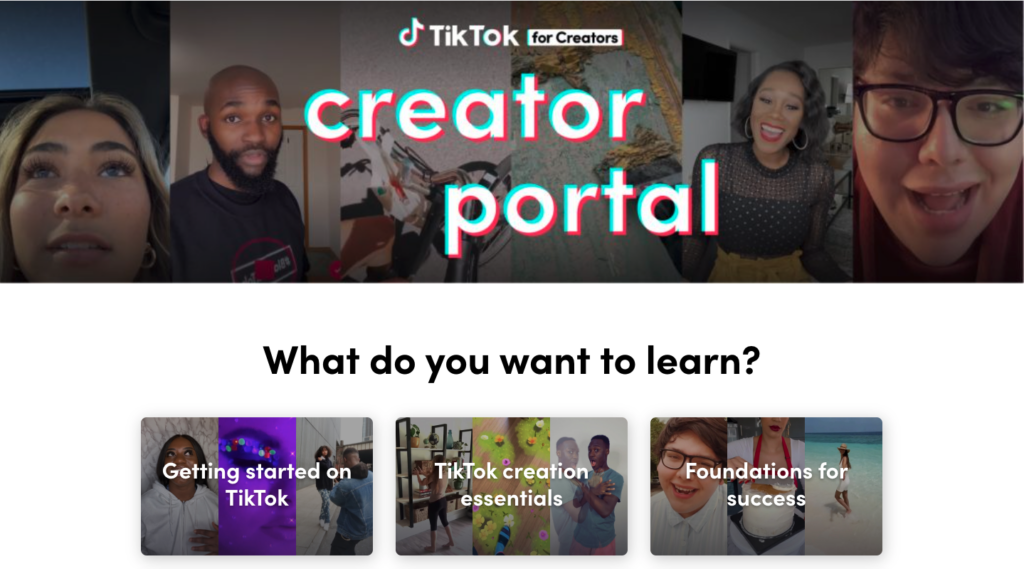 Advertise To Get More Followers on TikTok Fast
If you have the budget for it, you should definitely take advantage of TikTok ads to get more free followers on TikTok, raise brand awareness, boost online sales, increase app installs, or build a community. TikTok Ads Manager will give you access to wonderful ad management tools, which will further optimize your audience targeting and content promotion.
TikTok offers flexible spending options, easy ad setup, and efficient ad delivery. You can choose from the following types of ads:
In-Feed ads
TopView, which makes your ad the first thing a user sees when they open the app
Brand Takeover, which is a full-screen ad and also appears first on a user's feed
Brand Hashtag Challenges, which are custom challenges on the Discovery page
Branded Effect, which allows you to create your custom augmented reality filter
Use Tiktok's New "Promote" Tool
TikTok's latest advertising tool is the "Promote" tool, which lets you convert any of your organic TikTok videos into an ad. Knowing how to promote Tiktok videos is the quickest ad option, but still offers the advantage of advanced audience targeting. There are a couple of things you should keep in mind:
You'll need a TikTok Business Account to start advertising; and
You can only use original sounds in your ads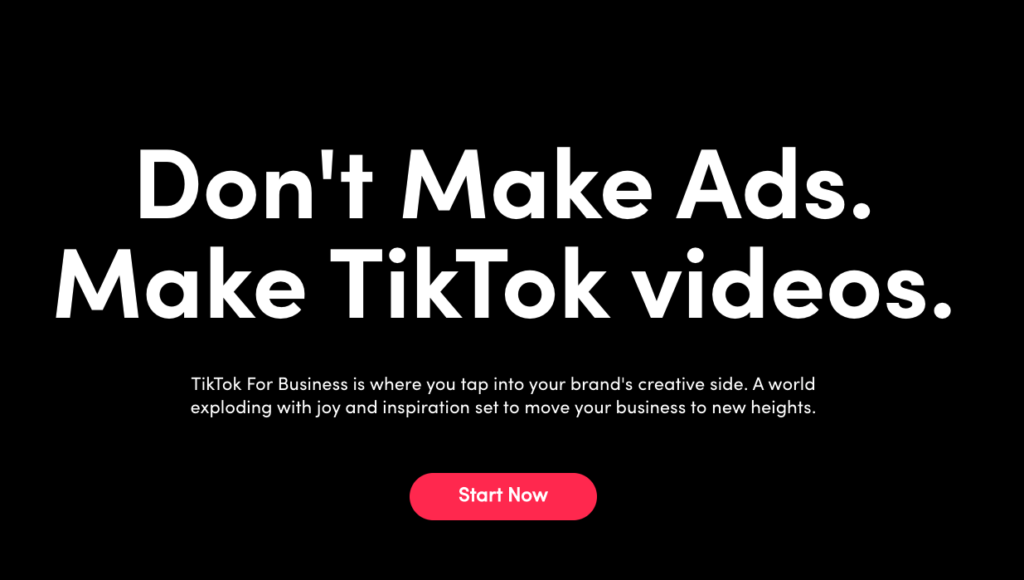 Amplify Your Exposure and Accelerate Your Growth: Get More Followers on TikTok With a TikTok Growth Service
There are tons of ways to go viral, but if you want to promote your brand or business to build a solid presence on the platform and consistently get more TikTok followers, you need to put your thinking hat on to formulate a strategy that's best suited to this popular platform and its massive audience.
TikTok used to be the cool place to be only for Gen Zers. But Gen Xers, Millennials, and Baby Boomers have already invaded the space, so the market is ripe for all types of businesses. Coming up with a strategy that works for you will take a lot of trial and error, even with the help of the tips we've outlined above. Why not ensure a greater chance of success with the help of an expert in TikTok Growth strategy?
Get on the right track toward becoming a viral success by adopting TikTok best practices and fine-tuning them to suit your needs. Let a reliable TikTok growth service like High Social give you expert guidance. Growing TikTok followers and amplifying your exposure is straightforward when you rely on High Social's advanced targeting AI technology.
High Social offers affordable pricing and accelerated organic TikTok growth. You can also take advantage of High Social's free Tiktok tools so you can start generating the best hashtags for your content and figure out your engagement rate. Rest assured that the followers you'll gain are real people who are genuinely interested! High Social has an in-house team of experts and an advanced and proprietary AI targeting technology that enables them to reach the right users for their clients. Build a TikTok user community that lasts and start growing your TikTok today!