Buying TikTok Followers: The Pros, Cons, and Hows
When you need followers and want them NOW, buying TikTok followers is always an option. Buying the metrics you want or need is so commonplace nowadays that it's hard to trust numbers at face value. Beyond creating the image of popularity to impress your TikTok audience, having a massive follower base may also tip the algorithm odds in your favor. Becoming TikTok famous by buying followers is not just about instant gratification. For brands on TikTok, can it lead to rewarding social media growth? Before you go shopping for followers, let's take a look at its pros and cons.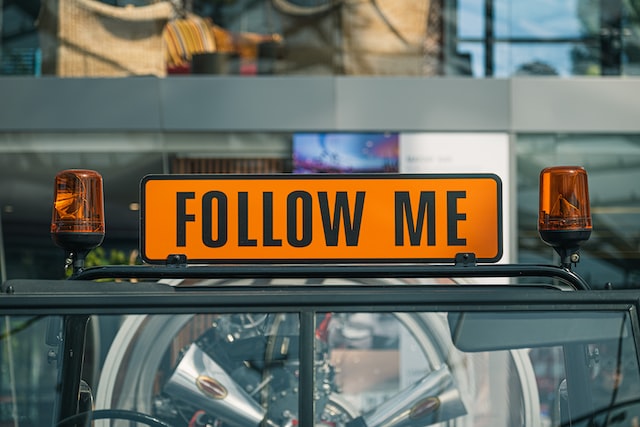 Should You Buy Followers for Your TIKTOK?
TikTok is THE place to get discovered. But getting a huge chunk of the pie that's made up of 100 million active users in the US alone has become increasingly challenging. Achieving TikTok success and building a good social media reputation for your brand requires more than just sharing creative videos. So should you take the shortcut to TikTok fame and buy TikTok followers?
The more important question is, "Does buying TikTok followers help or harm your brand?" Here are the pros and cons so you can weigh them yourself!
Pros of Buying TikTok Followers
Buying TikTok followers is super easy. You can look and feel popular after only a few clicks and paying anywhere from one dollar to hundreds of dollars. What advantages do you get when you buy TikTok followers?
You may achieve TikTok prestige. We must point out that "may" is the operative word here. In theory, having more followers should give you more credibility and make your content more valuable. Your follower numbers should lend your profile legit TikTok power. And with great power comes a greater interest in your profile and droves of real followers.


You may generate more interest in your profile. A high follower count may draw more eyes to your profile and some of your content. This is especially great if you're building a brand. A few of your most recent videos will likely get additional views and even likes. With enough engagement, TikTok's algorithm might deem your content worthy of the For You page, where you'll be able to reach a wider audience.

Keep in mind that this windfall in engagement is only temporary. Sooner rather than later, TikTok and TikTok users will figure out that you're using fake followers.


You may get more followers. If you have tons of amazing content and people check you out after seeing your high follower count, you might convince them to become followers. Buying TikTok followers, therefore, can help you gain real followers who are right for your brand.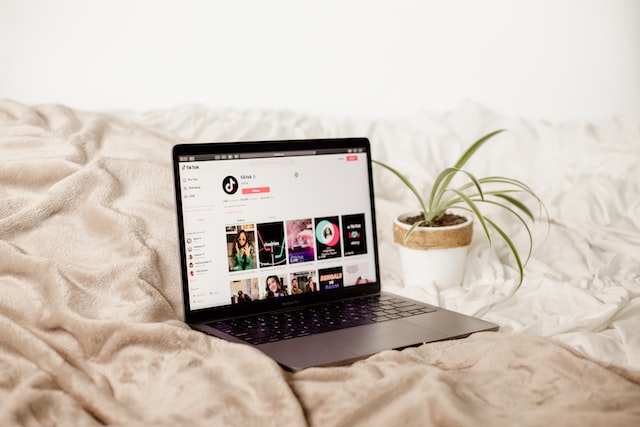 Cons of Buying TikTok Followers
If you want to increase your audience, views, and engagement, there are better ways to do it than buying TikTok followers. Your mindblowing content won't get the attention it deserves. How does buying TikTok followers hurt your brand? Let us count the ways.
You won't build a strong and loyal TikTok fan base. If you're looking to build a foundation for a loyal and engaged following, you won't get your money's worth from paid followers. Whether or not you got real but random followers from some obscure places on the planet to subscribe to your account, you can't build a real community with uninterested or outright stony-hearted paid followers.


You'll end up ruining your overall performance. Don't be surprised if buying TikTok followers doesn't translate to more views, likes, or shares. The complete lack of interest in your content may be because your paid followers have better things to do, such as spend the money they earned from you. Or it may be because they're bots.

Unlike Siri, Alexa, or ChatGPT's latest chatbot, these bots are not sophisticated enough to pretend to be your friend. So you'll have a huge discrepancy between your follower numbers and engagement. In other words, your overall performance will look horrifyingly pathetic. The low engagement will also tell TikTok's algorithm that your content is not worth being seen. Your genius plan of fuelling organic growth with fake followers will simply go splat.


The illusion of popularity won't last long. You won't fool TikTok's algorithm and other users for long. When TikTok detects fake accounts among your followers, the platform will politely and promptly remove them. This means your follower count will drastically drop, negatively impacting your image. TikTok users are also a discriminating audience. They can tell when someone's using fake accounts. And they'll either call you out on it or simply reject you. Either way, your reputation will go from fabulous to kaput very quickly.
How to Buy TikTok Followers
If you're still keen on exploring the opportunities that may open up for you if you buy TikTok followers, there are tons of sites that offer them. Some sites are sketchy or blatantly phony. Other sites claim to provide professional social media management services. However they look, all of them offer different packages for different budgets and follower needs. Usually, the higher the volume of followers you buy, the more affordable they get.
Before making a one-time purchase or subscribing to any plan, make sure to tick the following boxes:
The site is SSL-secured.
They have a safe payment gateway.
They have a reasonable refund policy.
They have an easy-to-reach customer support team.
They don't ask for your TikTok password.
They offer the option to deliver your followers gradually.
Cheap TikTok Followers
If you're on a budget, here's where to get cheap TikTok followers.
InstaFollowers. When buying TikTok followers, remember that you get what you pay for. But if you badly need an instant fix for your follower count, InstaFollowers' affordable packages can give you the growth spurt you're looking for. Their packages range from $2.50 for 100 followers to $16 for 1000 followers, or get 40% and pay only $1,440 for 100 thousand followers. You can also specify any number of followers depending on your budget.

SocialWick. SocialWick also promises authentic followers and a 30-day free refill for followers that may "drop off" of your total purchase. The great thing about this site is that you specify how many followers you want to buy; they don't have fixed follower bundles. Get 10 followers for only $0.16, 100 followers for $1.56, 500 followers for $7.79, 1000 followers for $15.59, or up to 20 thousand followers for $311.76

TikFuel. This site guarantees quick delivery of real followers. You'll start receiving followers anywhere between 15 minutes and 3 hours, depending on the quantity you order. Get 100 followers for $2.47, 500 followers for $9.47, 1000 followers for $16.47, or 2500 followers for $35.47.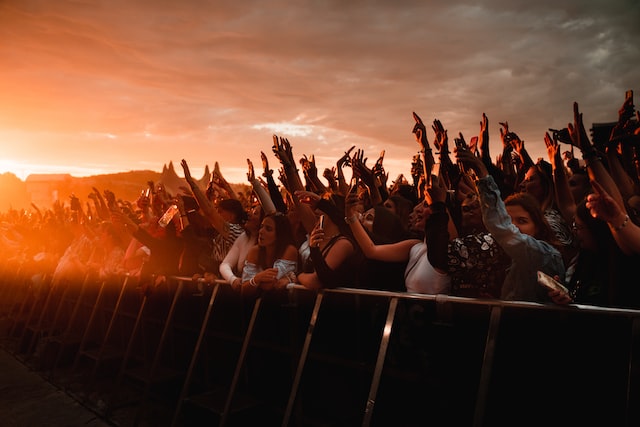 Real TikTok Followers
Don't just take their word for it when a company says they only provide real TikTok followers. Always do some research before buying TikTok followers. At the very least, read reviews on the site and on trusted review sites. And whenever possible, test the waters first with a free trial plan. Here are some places where you might find real followers.
TokMatik. TokMatik offers "high-quality" followers that can help "take your account's exposure and authority to the next level." You can get 100 authentic, high-quality followers for $4.99, 500 followers for $16.99, 1000 followers for $26.99, 5000 followers for $59.99, or up to 10 thousand for $99.99.

Social Viral. Social Viral has a premium option that offers premium followers, or followers who will actively engage with you. Their prices range from $6 for 250 followers, $12 for 500 followers, $24 for 1000 followers, and up to $167 for 10 thousand followers.

Social Boosting. There are tons of positive on-site reviews for Social Boosting. Choose from their wide range of packages, which range from 100 TikTok followers for $5, 1500 followers for $33.50, 10 thousand followers for $130, or up to 50 thousand followers for $480.
Best Place to Buy TikTok Followers
So where's the best place to buy TikTok followers? It depends largely on your budget and if you prefer "active" followers.
If you want to give the service a test run with a free trial, InstaFollowers offers 10 TikTok fans free of charge. Just provide your TikTok profile's URL. SocialWick may be the best option when buying TikTok followers on a budget because you can specify how many you want to get. In terms of reviews, Social Boosting may be your best.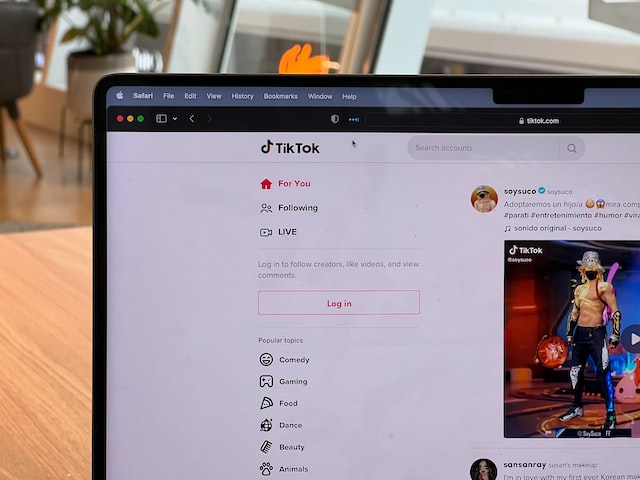 How to Grow Your TikTok With Real Followers: Alternative Options
Buying TikTok followers to jumpstart your brand's growth is not always an effective solution. You might get lucky, and your high follower count may attract more profile visits, content views, and even real and interested followers. But this is just a temporary benefit.
If this shortcut to growth works, the increase in audience reach and engagement can get the ball rolling so that you eventually experience organic growth. But all the other gears in your TikTok strategy should already be in place. And each one should be working perfectly. You need to have amazing content that genuinely engages your target audience. You must know who your target audience is. You must be up-to-date on current and upcoming trends on TikTok and other social media platforms. You should have a clearly defined plan to grow your brand online.
Building a brand on TikTok requires a community of loyal, interested, and actively engaged followers. These followers start lively conversations around your content and keep them going. They drive traffic to your page and videos. They help you reach more people and spread brand awareness. Buying TikTok followers may get the door open an inch. But it's more likely that the door will be closed before potential followers can even take a peek at what you have to offer.
Here are some tried and tested strategies to get you closer to genuinely rewarding TikTok fame.
Alternative to Buying TikTok Followers #1: Identify Your Target Audience
Remember that TikTok is all about building communities. There are better ways to start building a community around your brand than buying TikTok followers. You need followers who genuinely like what your brand offers, what you stand for, and what you wish to accomplish. You need to know your audience in order to appeal to them and build a community. What are they interested in? What's their demographic? When are they most active on the platform?
Alternative to Buying Followers #2: Develop a Content Strategy That Works for You
This means figuring out the right combination of hashtags to use. You must know the best times to post your content on TikTok to reach your target audience. You should take advantage of trends that your followers can relate to. You need to actively engage with other TikTokers within your niche and even those within other communities.
Alternative to Buying TikTok Followers #3: Work With Influencers
One of the best ways to reach your target audience and get more followers and engagement is by working with influencers. Instead of buying TikTok followers, your money would be better spent on an influencer collaboration. The right influencer will give you direct access to audiences who are right for your brand. Know who the top influencers are in your community or niche and reach out to them.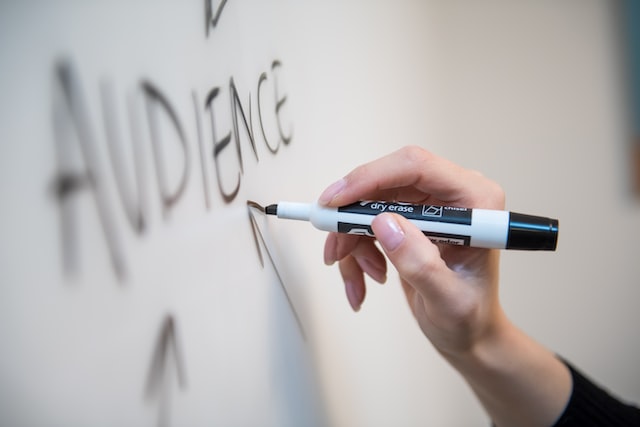 Alternative to Buying Followers #4: Participate in Challenges
Get yourself out there and participate in TikTok challenges. These challenges often go viral. Find challenges that are being shared far and wide by your target audience. Choose challenges that your followers are also participating in. Challenges not only give you an opportunity to go viral and reach more people; they also help you show your lighter and more fun side.
Alternative to Buying TikTok Followers #5: Grow Your Brand With Expert Help
Forget about buying TikTok followers. You need to grow your brand the right way from the very start. An expert in TikTok growth strategy can give you a push in the right direction. Team up with High Social to take advantage of their advanced AI targeting capability. The technology ensures precise audience targeting so that you'll get real followers who are right for your brand. Your videos will also get the attention and engagement they deserve with the help of High Social's in-house team of social media specialists. They use tried and true organic promotion to get your content in front of your target audience.
High Social can help accelerate your TikTok growth and build a strong presence for your brand on the platform. Start growing your TikTok today!