Top TikTok Influencers : Everything You Need to Know
Ever since TikTok took over social media, we've heard about star TikTokers taking the app by storm. They have massive followings and millions of eyes on all of their social media accounts. Collaborating with top TikTok influencers opens fantastic opportunities for greater visibility and audience reach, accelerated follower growth, and higher engagement.
How do you identify the right influencer for your brand? What steps must you take to fully utilize influencer marketing to get more TikTok followers? And most importantly, who are the top TikTokers right now? Keep reading for answers to all those questions.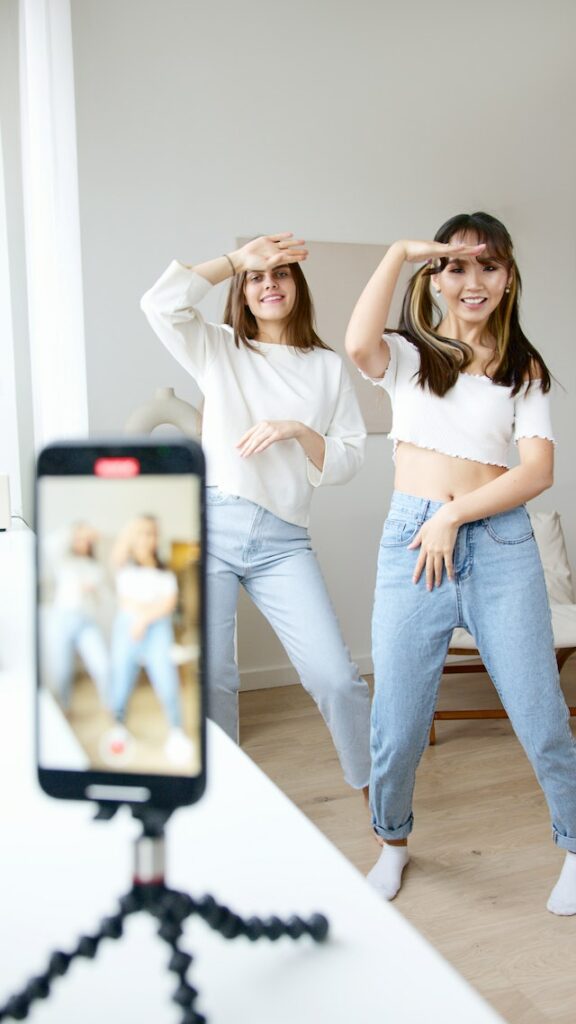 What Is a TikTok Influencer?
TikTok influencers are similar to other types of social media influencers. They are social media personalities with large followings on TikTok who "influence" other TikTok users via their posts.
Most started posting videos related to their interests, and then over time, they gained fame and notoriety. TikTok stars come in all different flavors. Some of the more popular genres of video posts include:
Dance videos
Prank videos
Comedy videos
Music videos
Reaction videos
Family life and lifestyle content videos
Most influencers then turn this into a business. They sell products and post sponsored Tiktok videos to make money.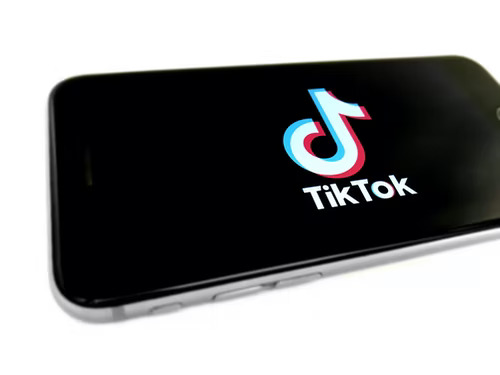 Why You Should Use Influencer Marketing on TikTok
TikTok offers innovative ways to find your target audience and grow your community — whether you're an ordinary creator or brand owner. For example, you could create a TikTok challenge to participate in other people's TikTok challenges. Or you could learn how to Stitch a video and use popular TikTok songs.
DIY growth can be extremely rewarding. But taking advantage of the influencer marketing industry on TikTok may offer even greater rewards.
Popular TikTokers are a major force on the platform, mainly because these creators are stars in their own right. They've grown a TikTok following based on exciting video content, strong subculture identification, and meaningful community building. An endorsement from the proper TikTok account can launch any business into viral popularity and stimulate continuous growth.
For one, brands can successfully tap into TikTok's massive audience. Second, they can kickstart their trends. Third, they can build a genuinely interested and engaged follower base. All of this comes with the help of the right TikTok influencer.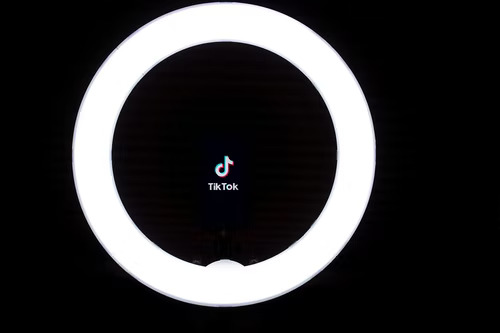 The Top 6 TikTok Influencers Right Now
Curious to know who the top TikTok influencers are right now? We've got you covered. Here's the follower count list to start your search for potential influencer partners. Please note that this list is current as of April 2023.
They come from various niches, showing that there's no one way to create content on the TikTok platform. Keep reading for background information on how they achieved TikTok fame. That way, you'll know which is best for your social media marketing campaigns.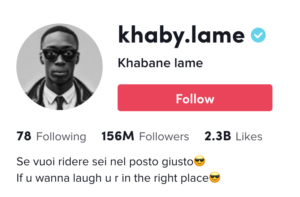 1. Khabane "Khaby" Lame
With 155.8 million followers, Khaby Lame has the most followed, most viewed, and most liked TikTok channel ever. Unlike some of his top-ranking piers, he didn't rise to fame with lip-sync videos or dance videos. (Although he did post a few dance videos and gaming content when he first joined the app in 2020.)
Instead, this Senegalese-Italian Tiktok user gained a massive following with comedy.
He's known for posting funny videos mocking overly complicated (often viral) Tiktok hacks. He'll "stitch" or "duet" a video showing another user performing a task with an unnecessarily complex "hack" while he performs the same task the simple way. His signature "unimpressed" expression and hand gestures seal the deal for these videos.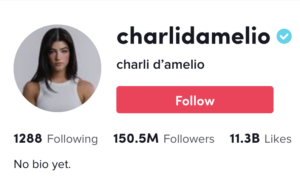 2. Charli D'Amelio
Next on our round-up of top TikTok Influencers: Charli D'Amelio. She's the most popular TikTok influencer in the US is @charlidamelio, hands down. She once topped the list but now sits at the number two spot with 150.5 million followers and counting. Charli is the quintessential viral TikToker. She began regularly posting videos in 2019 and soon blew up thanks to her dance and lip-sync videos.
Her dance videos generate millions of views and likes and have secured her TV shows, book deals, and ongoing sponsorships. She's also known for her association with the "Hype House," a collaborative social group she was part of with fellow TikTok stars until May 2020.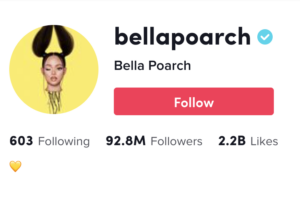 3. Bella Poarch
Bella Poarch holds spot number three on the most popular TikTok influencers list. She has the most-liked video on the social media platform, which is surprisingly simple. It's just a lip-sync to a rap song by Millie B.
However, it's a massively viral tiktok video and solidified her status as a TikTok star. From her lip sync videos and gaming content, she's launched a pop star career and hundreds of sponsorships.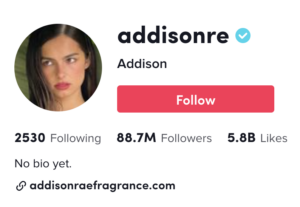 4. Addison Rae
At number four, Addison Rae is another social media star who launched her career with dance videos. The American social media personality started posting dance videos in 2019 and joined the Hype House later that year.
Like other Tiktok influencers, her success on the app transferred over to her other social media channels. She has millions of followers across Instagram, TikTok and her Youtube channel, where she posts fashion videos and lifestyle content.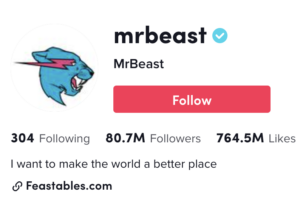 5. MrBeast
Speaking of Youtube, MrBeast recently entered the ranks of the top five TikTok influencers. If you've heard of MrBeast (Jimmy Donaldson), you know his Youtube channel dominates Youtube. Though he originally posted "Let's Plays" and videos guessing other influencers' wealth, he's now known for his expensive stunt videos.
He posts challenges, vlogs, and informative videos, mostly centering on a large amount of money. Once he made it big on Youtube, he parlayed that popularity into TikTok.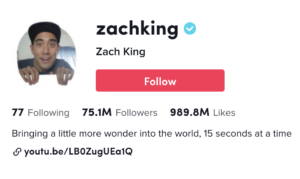 6. Zach King
If you're searching for a seasoned veteran of social media apps, look no further than Zach King. With over 90 million followers, Zach comes in at number six on our list of the Top TikTok influencers. He's gone viral on YouTube and Vine for funny videos and amazing magic tricks, and now he's taken on TikTok.
King's known for performing "digital sleight of hand," aka magic trick videos. His most viral TikTok features him pretending to fly on a broomstick via a clever mirror trick. His success shows that it's still possible to go viral on the platform in an unconventional way.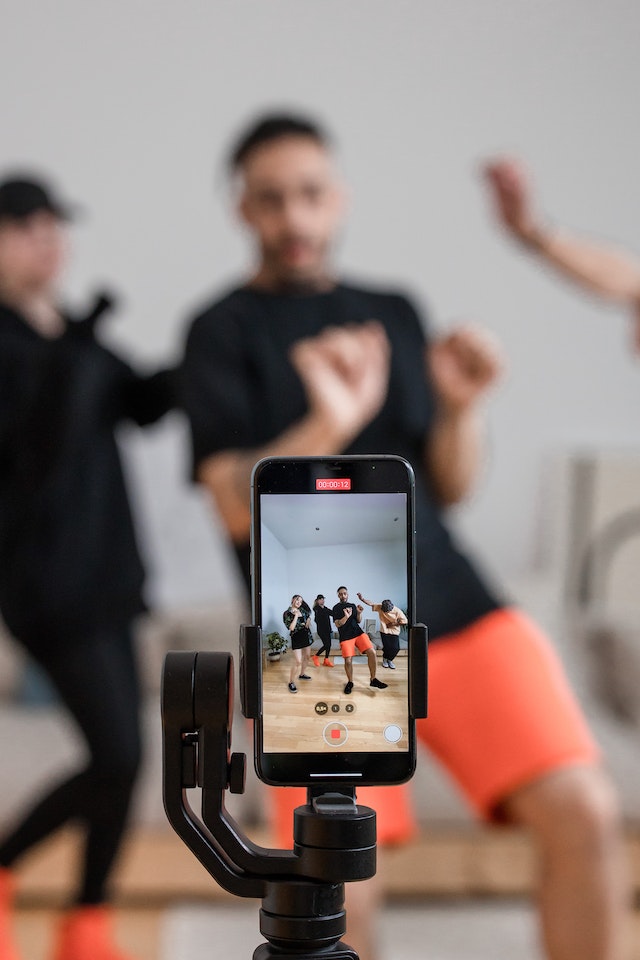 How to Become a Top TikTok Influencer
Now that you know which social media personalities are at the top, you might wonder how to join them. To be honest, there's not a perfect formula. Millions of people post on TikTok, and only a tiny fraction goes viral. Take stars like Charli D'Amelio or Bella Poarch, for example. So many users post lip-syncing videos or dance videos without reaching the same level of success.
There's a level of luck, mystery and "X" factors to becoming a TikTok star. However, you can do a few things to boost your odds. If you do these four things, we can't guarantee stardom. But we can guarantee you'll gain a larger following of TikTok users.
Find Your Niche
One of the great things about social media is how it brings people from all over the world together. They bond over shared interests, subcultures, and niche interests. Finding your niche is the first step to succeeding on a social media app. That means finding the thing you're good at and enjoying doing it.
Let's say you love food and cooking. Explore cooking videos on TikTok and see how you could fit into that world. Is there an exciting or uniquely photogenic dish you know how to make? Or maybe you know handy kitchen hacks that you can show off in your cooking videos. Find a gap in the market and fill it.
Know Your Audience
Whether you're working with one of the top TikTok influencers or not, you need to understand marketing. The first rule of marketing is: know your target audience. If you know who you're trying to reach/sell to, you'll know how to reach them too. Think of who you want watching and engaging with your content.
For example, what if you enjoy posting mainly lip-sync videos? This is one of the most common content types on TikTok, so you'll need to find your niche within that. But once you find a way to put your own twist on it, look at who's enjoying your content. Figure out their age, gender, and what other types of videos they like. Use that data to shape the future lip-syncing videos that you create.
Hop on Trends
Social media lives and breathes off trends, especially TikTok. Trending sounds, songs, and dances go in and out of style daily. But to be an active, engaged community member, however, you need to stay on top of those trends. Not only that, you need to participate.
Take time daily to log in to your TikTok account and scroll through. See what keeps popping up on your For You page. You should also look at what the top videos are each week. Finally, remember to check hashtags for challenges you can participate in.
Post Consistently
People always say it, but posting videos consistently is essential to a social media career. Whether you create content for TikTok or other social media apps, consistency is key.
Set a schedule to film content and post at least once every day. Experiment with posting times and styles until you find what works best.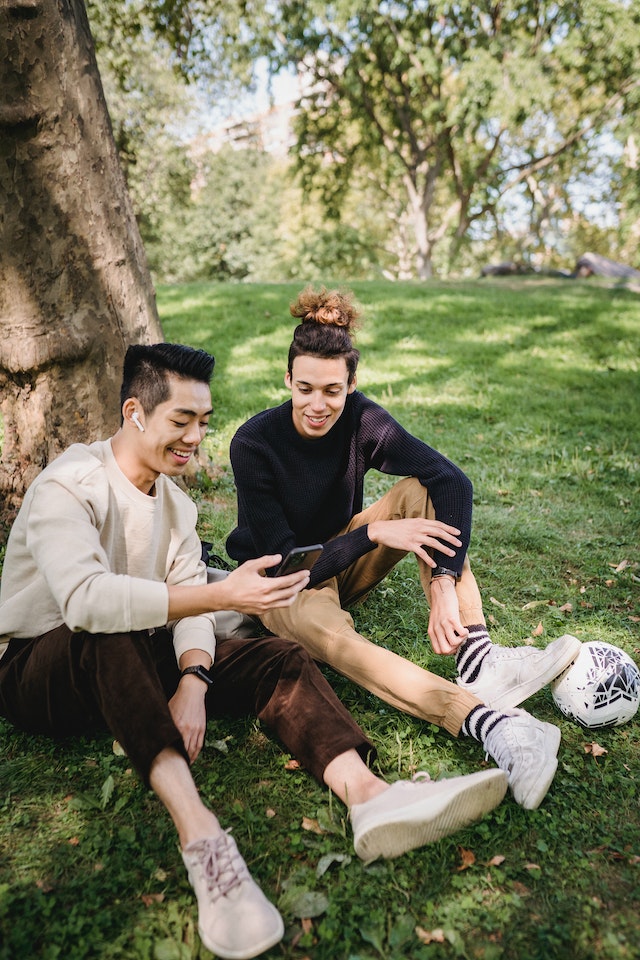 How To Collaborate With Top TikTok Influencers To Reach New TikTok Heights
You're only one social media influencer away from TikTok's viral status. Collaborating with top TikTok influencers in your niche or industry will fast-track you to success on and off the platform. Here's your ultimate guide to launching a successful influencer marketing campaign on TikTok.
Define Your Campaign Goals and Expectations Before Looking for Possible Top TikTok Influencers To Collaborate With
To optimize your campaign, your campaign goals and expectations must match the brand and reputation of your chosen TikTok star. Here are some examples:
To build brand awareness, you should collaborate with a social media star specializing in your niche/industry/subculture. If you want people to respect your brand, picking a creator who only posts prank videos isn't the best idea.
If you aim to boost your follower numbers, look at the influencer's follower count. You want someone with a sizeable following that's still attainable for your brand.
If you want to increase sales for a particular product, your influencer should be knowledgeable about it and have credibility. For instance, if you sell beauty products, search for an emerging makeup artist that makes TikTok videos.
How long do you want your campaign to run? A months-long campaign requires cultivating a good working relationship with your influencer. This means you should be able to agree on many things to work well together.
What's your campaign budget? Popular TikTok influencers with massive followings usually demand high fees. Niche-specific influencers may have a smaller follower base compared to those with broader areas of expertise. But they still have dedicated followers, and the content creator may be more flexible regarding compensation.
What's your campaign budget? Top TikTok influencers with massive followings usually demand high fees. Niche-specific influencers may have a smaller follower base compared to those with broader areas of expertise, but you can be sure that their followers are more dedicated and they may also be more flexible when it comes to compensation.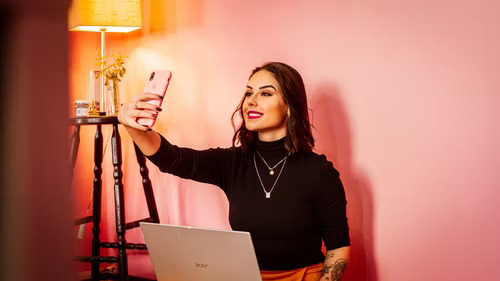 Make a List of Top TikTok Influencers in Your Niche/Industry/Subculture
Once you've decided on your goals and expectations, look for top TikTok influencers to help you achieve them. Fortunately, TikTok is teeming with creators of all specializations with varying degrees of influence.
The trick is narrowing your focus and targeting the best candidates for your influencer marketing campaign. Here are some tips to help you find your frontrunners.
Learn from your competitors. Which influencers are they working with?
Learn from your target audience. Which influencers do they frequently engage with?
Ask for recommendations within your community.
Search on TikTok using keywords most relevant to your product, brand, or industry.
Check out TikTok's Creator Marketplace.
Learn as much as possible about your influencer candidates and make a top 10, top 5, or top 3 list. Ensure each of these influencers meets all or most of the qualifications you're looking for. Need help organizing your search? Create a spreadsheet so you can easily compare their numbers. Input their number of followers, top brands they're working with, number of likes, average and highest engagement numbers, etc.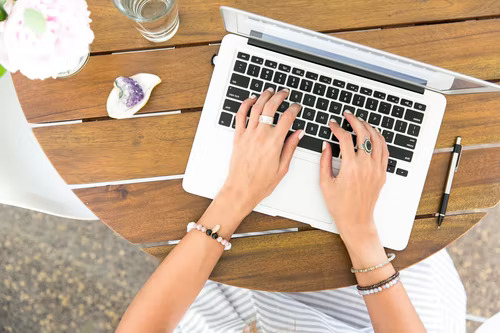 Reach Out to Your Top TikTok Influencer Candidates for Collaboration
The next step is to contact your TikTok influencer candidates to propose a collaboration. First things first, compose your message. It should be straightforward and friendly. Here's a sample outline:
Introduce your brand, who you are, and your role.
Briefly explain the purpose of your message and why you believe it would be a good fit for your campaign.
Give them an overview of your campaign, including your expectations.
Request for their media kit, including their audience demographics, other relevant statistics, previous and/or current collaborations, etc.
Inquire about their rates and other standard collaboration conditions.
End your message cordially.
Unless the TikToker has an email address in their profile, send this message via DM. The disadvantage of DMs is that depending on how many messages this person receives, they might never see yours. If it's been a week and you haven't heard back, send a follow-up.
If you find their email address, you're more likely to hear back from them. But if you want to have all your bases covered, send them a "heads up" via DM. That way, they'll know to look for your message.
Launching a Successful Influencer Marketing Campaign on TikTok
When you launch an influencer marketing campaign, you're trusting them with your brand, product, or service promotion. Before you hand over this responsibility to an influencer, use these tips to ensure a smooth and successful collaboration.
Your Top TikTok Influencer Should Have Adequate Creative Freedom and Control
Collaborating with a top TikTok influencer means letting them take the reins of your campaign and giving them creative freedom. You selected them because of their brand of "influence," after all. Their followers and fellow subculture members trust them. Your influencer knows how to appeal to their audience across all social media platforms.
Of course, you'll still need to provide some guidance regarding the results you expect them to deliver. After that, let them work their magic to deliver results. This is why it's crucial that you choose an influencer whom you can trust to run your campaign.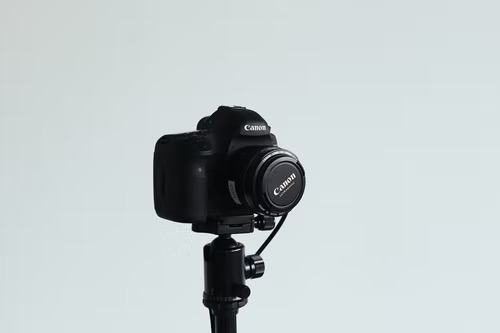 Make Sure You and Your Top TikTok Influencer Agree on the Terms of Your Collaboration
You and your chosen influencer must completely agree on the terms of your collaboration from the get-go. That way, the campaign will run smoothly and with maximum success. This will also cultivate a positive relationship with your influencer so they'll be eager to collaborate with you again.
The terms of your collaboration are a vital part of a legal contract and should include the following:
Marketing campaign goals and expectations.
The theme and elements of the campaign.
Campaign timeline, which may include individual milestones, campaign schedules, and campaign duration.
Details of content deliverables.
Payment terms.
The statement of work is subject to revisions depending on changes you/the influencer want to make before finalization. You must include those revisions in the final legal contract.
Check that you've covered everything in this document and that your influencer understands your expectations. After that, you can move to the contract stage.
Your influencer marketing contract should include disclosure guidelines, content ownership conditions, approval processes, and exclusions.
Nurture a Mutually Beneficial Relationship With Your Top TikTok Influencer
When you choose the top TikTok influencer for your brand, the gears of your campaign will work easily. You'll also have a solid foundation for a long-term relationship with your TikTok creator and their audience.
Remember that having a good relationship with your influencer also translates to your relationship with their audience. Going the extra mile to nurture a synergistic partnership is mutually beneficial.
You can't expect your influencer's native audience to immediately support your campaign the minute the video posts. Loyalty takes time, no matter how popular and trusted a TikTok star is. Audiences need to see a campaign for a while before it can make a lasting, meaningful impression on them.
You also want their audience to associate your brand with the influencer. That way, even when you post videos without them, their audience will still engage with you. Remember, influencers may come and go, but you want your business's success to be long-lasting.
Match Your Brand With the Right TikTok Influencers to Rev up Your Growth
Creative collaboration is the lifeblood of TikTok. This is why it's the perfect place for influencer marketing and why it's home to many notable TikTok stars.
Do the work necessary to select the right influencer for your brand and cultivate a long-term relationship with them. Your collaboration will be a gift that keeps on giving when you know how to play your cards right. With the right top TikTok influencer, you'll expand your audience reach, rev up your growth, and build a dedicated community.
You can also tap into rewarding TikTok opportunities for creators and brands by teaming up with a growth strategy expert. If you're interested in exploring those options, try High Social. They can deliver genuinely interested and engaged audiences, aka the secret to TikTok's success.
High Social can deliver this with its advanced, proprietary AI targeting technology. Its in-house social media specialists will take care of your content promotion so you can build a loyal following. Start growing your TikTok today!