How To Find TikTok Influencers: Essential Tools and Tips
Do you want to be a successful influencer? Join TikTok! Are you a brand that needs help in reaching your market on TikTok? Collaborate with a TikTok influencer! The uber-popular short-form video platform is the place to be if you're an aspiring influencer or looking for one. Here are essential tools and tips for how to find TikTok influencers — whether you're looking for inspiration or collaboration.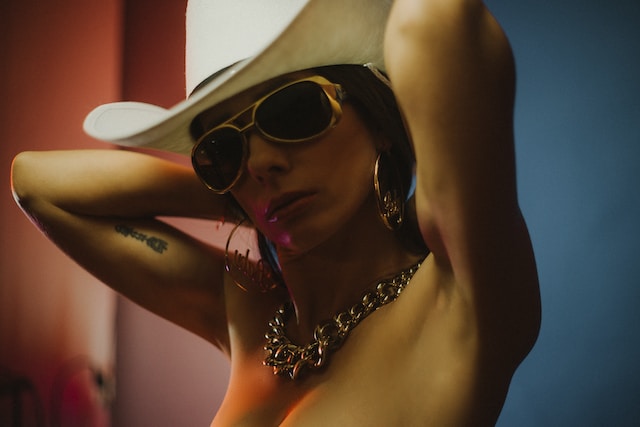 How Many Influencers Are on TikTok?
Are you wondering how to find TikTok influencers? You may also be interested to know just how many influencers are on TikTok. If you want to build a career as an influencer, you need to understand the landscape in terms of numbers. If you're a business or marketer, knowing how vast your influencer options are will give you a clearer marketing perspective.
TikTok has a presence in over 150 countries all over the world and more than 1 billion monthly active users. With these staggering numbers, it's no wonder the platform is drawing hordes of influencers. According to one source, these are the top 10 countries according to the number of TikTok influencers:
India
USA
Thailand
Brazil
Vietnam
Russia
Indonesia
Cambodia
Pakistan
Mexico
The percentage of influencers by country for the top four countries are as follows:
India has 51% of global influencers
USA has 37.4%
Thailand has 5.9%
Brazil has 5.7%
From 2018 to 2020, here are the numbers of TikTok influencers worldwide according to Statista:
16,394 influencers in 2018
35,528 influencers in 2019
106,104 influencers in 2020
Statista also reports that TikTok was the most downloaded app for Android users worldwide, with almost 24 million downloads. It was the 2nd most downloaded app in the Apple App Store in 2022, with approximately 7.5 million downloads. Given these numbers, it's not surprising to that the number of TikTok influencers worldwide has also climbed impressively higher.
How do you wade through this immense ocean of influencers?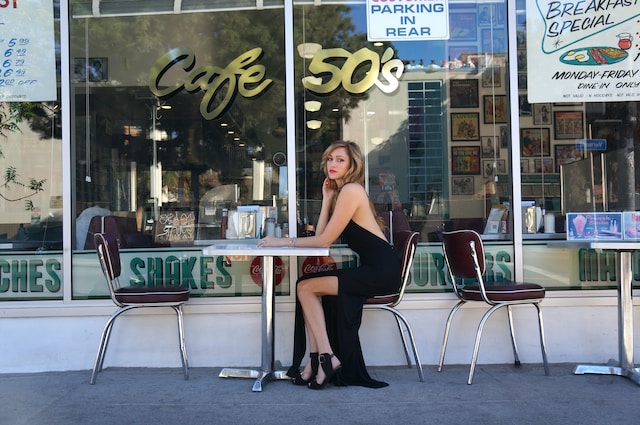 How To Find Influencers on TikTok via TikTok Tools
If TikTok were the proverbial influencer haystack, learning how to find TikTok influencers means sorting through a mountain of hay. At first, it might seem like every straw in the haystack is the same. But this is not the case. Knowing how to find influencers on TikTok means knowing how to identify the specific "straw" you need.
TikTok has become the perfect platform to launch would-be viral videos and promising careers. It welcomes new standout creators and influencers almost every day. It offers incredible opportunities for brands to promote themselves and connect with their audiences through influencer marketing and more.
Working with influencers is a surefire way to build a solid social presence. Here are the essential tools and tips to help you find influencers on TikTok.
How To Find TikTok Influencers on Creator Marketplace
The Creator Marketplace is one of the first avenues you should explore to learn how to find TikTok influencers.
First things first, let's clarify that influencers fall under the creator category on TikTok. But not all creators are influencers; some content creators are entertainers or some type of expert or public figure.
The TikTok Creator Marketplace (TTCM) serves as a dedicated platform "for brand and creator collaborations on TikTok." As of December 2022, TikTok reports that the platform has over 800,000 qualified creators across the globe. Brands and agencies can connect with these creators and find influencers to help them deliver high-performing marketing campaigns.
If you're a brand and you need help reaching a wider audience and growing your presence on TikTok, explore TTCM. On TTCM, you'll be able to:
Quickly source potential influencers for collaboration;
Leverage creator-led content for more authentic and effective communication;
Collaborate with influencers to create and manage campaigns; and
Measure and optimize campaign performance with a full suite of reporting tools in one place.
Access to TTCM is free for business accounts. If you're a creator and you wish to join the Creator Marketplace, you will have to submit an application.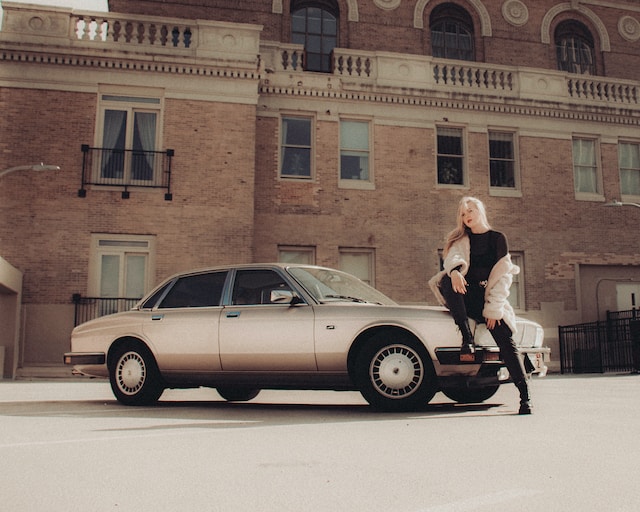 How To Find TikTok Influencers via Creative Center
Another discovery option that will show you how to find TikTok influencers is the TikTok Creative Center. The space offers a more expansive collection of creative resources accessible to the public. This is where you can "discover the latest trends, success stories, and tools to create quality and effective TikTok ads."
Check out Creative Center whether you're an aspiring influencer looking for inspiration or a brand in search of collaboration opportunities. You can explore its many sections, but you should start with the Trends page.
Trends is a section in Creative Center where you can explore trending hashtags, songs, creators, and videos in real time. Here's a quick Trends walkthrough if you're looking for trending creators:
Go to the Creative Center, click Trends, and select Creators.
Log in to your Creative Center using your TikTok account. The Log in button is at the top right-hand corner of the page. You need to log in to see the complete list of trending creators.
​Filter your search. Select a country, audience region, and number of followers. You can leave the last two blank.
You can also sort Creators by Followers, Engagement, or Popularity.
Along with the names of the hottest creators on TikTok, you'll also see their number of followers and likes. The results will also display their top-performing videos so far. Check out each creator's page or watch their featured videos to get a feel for their identity and style.
Because the Trends section focuses on what's currently trending, you can learn which creators are making the most significant impact. Creative Center is a good resource when you need inspiration for your content.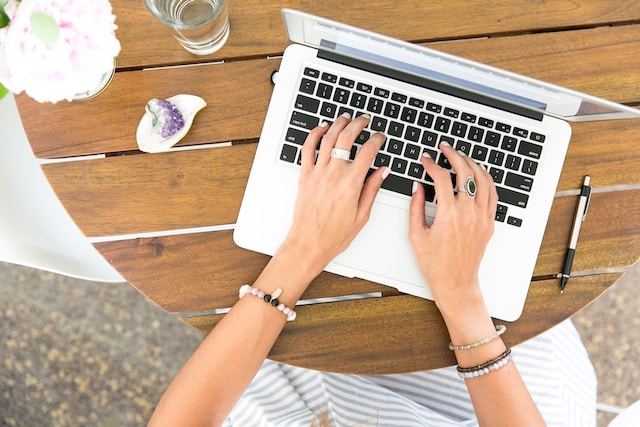 How To Find Micro-Influencers on TikTok
It's easier to find ultra-popular influencers than those with a niche following. After all, TikTok influencers with the most followers are hard to miss. They're everywhere. However, you'll need to dig deeper in the haystack if you want to know how to find micro-influencers on TikTok.
According to another Statista report, nano-influencers made up 50.51% of TikTok influencer accounts worldwide in 2021. Micro-influencers made up 29.93%, and mid-tier influencers made up 15.2% for the same period. For many brands that are just starting on TikTok, micro-influencers are typically the ideal choice for collaboration. Why?
They also get higher engagement rates because they have a smaller and more dedicated following. And two, higher engagement rates and lower micro-influencer rates translate to better ROI.
So how can you identify micro-influencers in your niche and industry? As on other platforms, you can categorize TikTok influencers according to their number of followers:
Nano-influencers have between 1,000 and 5,000 followers
Micro-influencers have 5,000 to 20,000 followers
Mid-tier influencers have 20,000 to 100,000 followers
Macro-influencers have up to one million followers
Mega-influencers have more than one million followers
The quickest way to find influencers according to their number of followers is through Creative Center's Trends section. As a discovery tool for how to find TikTok influencers based on followers, select the 10,000 to 100,000 followers range.
If you're looking for an influencer that TikTok has vetted, you'll never go wrong with the TikTok Creator Marketplace. But keep in mind that an influencer's qualification on TTCM may also mean higher rates.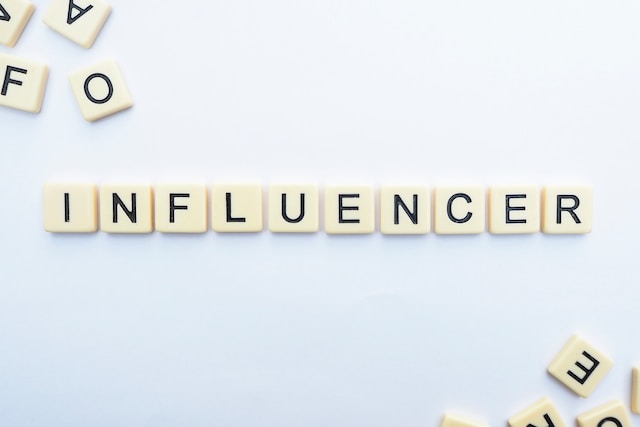 How To Find TikTok Influencers via Organic Search
You should also consider how to find TikTok influencers via organic search. This additional option allows you to compare results and narrow your list to the best candidates.
You can do a search on TikTok or your preferred search engine. Use a keyword like "foodie micro-influencer nyc" or "nyc foodie micro-influencer." Combine your niche and the word "micro-influencer," and add a location, if possible, to get good results.
Take note that the creator ranking in the results may not reflect their success, relevance, or popularity on TikTok. You'll have to visit an influencer's account to see how their videos perform. Do a quick audience analysis.
Can you tell if their follower numbers are legit or if they have fake followers? Check their follower count against their engagement. Is the engagement rate consistent across most of their videos and compared to their number of followers? If the answer is yes, then it's highly likely that the influencer is a credible one.
Another way of performing an organic search is by checking out the competition. More specifically, do a search on TikTok using your competitors' brand names. You'll find videos and social accounts tagging the brand among the many results. Comb through these to find influencers whose videos are getting a lot of views and engagement.
You can choose an influencer based on how many followers they have, their engagement metrics, or their style.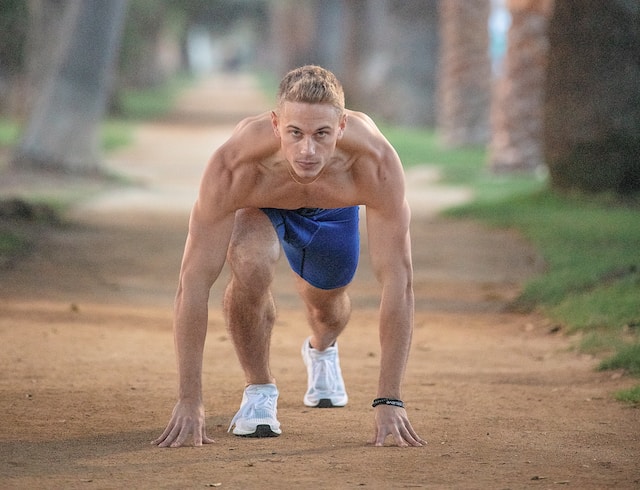 How To Find TikTok Influencers Through an Agency
Knowing how to find TikTok influencers yourself is a must for any brand or creator. Fortunately, TikTok makes influencer discovery easy with a variety of native tools. Doing the research yourself to find inspiration or potential candidates for collaboration is time-consuming. And this is just the first step.
You also have to dig deeper and evaluate an influencer's account. You need to check an influencer's performance, audience quality, voice and aesthetic, and video style. You need to make sure they're the right fit for your brand. Collaborating with an influencer can be immensely rewarding if you pick the right one.
An effective and more convenient option is through an agency. TikTok agencies already have a network of influencers that are just a click away. Let them know what you're looking for, and you'll have a short list of the best candidates in a jiffy.
If you're looking for a completely hands-free collaboration through influencer marketing, subscribe to a TikTok growth agency like High Social. When you sign up for one of High Social's growth plans, you'll get the complete package. You'll get enhanced audience-targeting capability with the help of their advanced, proprietary AI technology. And you'll have access to their wide network of influencers from every niche and industry.
With High Social as your partner agency, you can make sure that the right audiences will find your videos. And through influencer marketing, your brand and content will get professional-level promotion. You can expect to grow with genuinely interested followers who are actively engaged and likely to become lifelong fans. 
Find out how to find TikTok influencers with High Social. Start growing your TikTok today!