How to Stitch a Video on TikTok: Start a Chain Reaction
If you haven't tried it yet, you should learn how to Stitch a video on TikTok to get more followers and engagement! Are you asking, "What is a Stitch on TikTok?" or "How do you Stitch on TikTok?" TikTok Stitch is one of the platform's most popular video creation tools on this short-form video app. Here's your guide on how to start TikTok Stitching to weave a tapestry of creative collaboration.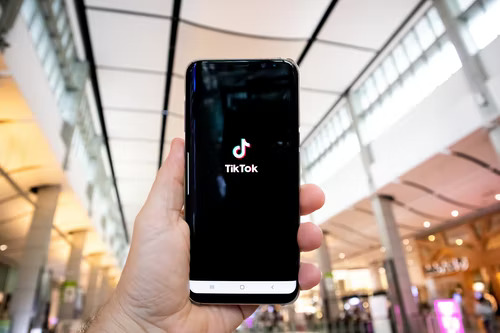 How to Stitch a Pre-recorded Video on TikTok
Knowing how to Stitch a pre-recorded video on TikTok will let you clip and integrate sections from another user's TikTok video into your own. Use your creativity and reinterpret and build upon other TikTok users' content by Stitching your video to theirs. You can also allow other users to use your TikTok videos for Stitching. Here's a step-by-step guide on how to create your TikTok Stitch video.
How to Stitch on TikTok With a Saved Video From Another Account
Learn how to Stitch on TikTok with a saved existing video from another account. Using someone else's video as a starting point can contribute to your community's engagement and also grow yours! Just follow these steps:
Select a video created by another user which allows Stitching.
Tap the arrow icon on the right.
Tap "Stitch" at the bottom.
Select up to five seconds' length of any part of the video that you want to use for Stitching.
Tap "Next" and choose from the filming options available.
Start recording your video and then tap the checkmark when you're done.
Edit your video.
Tap "Next."
Adjust your video settings and complete your Stitched video post with a catchy caption.
Tap "Post" to upload Stitch-enabled videos.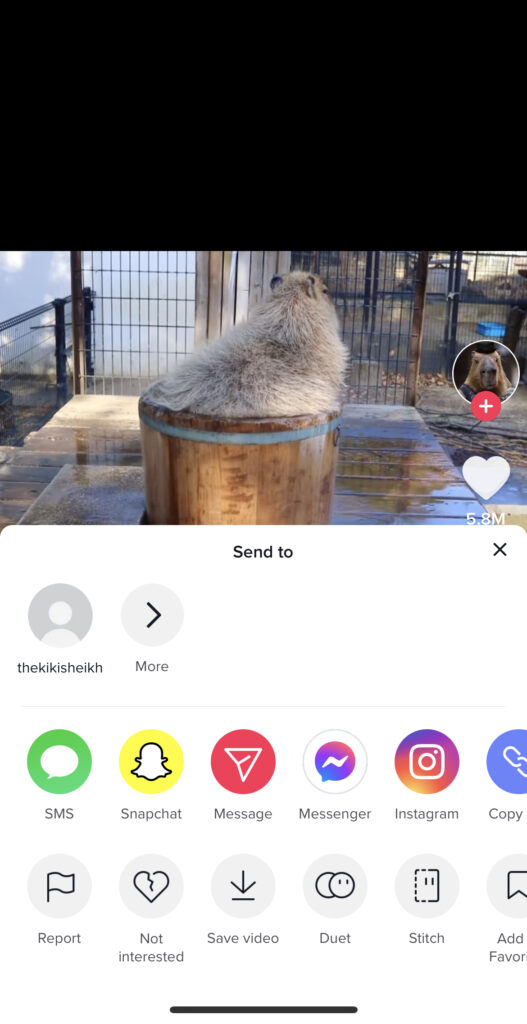 How to Stitch a Video on TikTok From Camera Roll: Is This an Option?
If you're curious about how to Stitch a video on TikTok using a video from your camera roll, unfortunately, this is not an option. TikTok does not allow users to use pre-recorded videos saved in their camera roll for the TikTok Stitch feature. You have to record a new video to Stitch to another user's video while in the process of creating your TikTok Stitch. When you start Stitching videos, the feature does not offer an option to use your own video from your camera roll. The only option is to start recording. Another thing to keep in mind is that not all TikTok videos you upload have the Stitch feature enabled.
Switching Stitch on or off for Your Videos
If you want to allow other TikTok users to Stitch with your video/s, you need to switch to a public account. Enabling Stitch for your TikTok video means other users can use any part of your original video to create their Stitch. Here are your options for enabling or disabling Stitch settings for your videos:
Go to your account settings and select "Privacy" and then tap "Stitch."
Below "Who can Stitch with your videos," you can select "Everyone" or "Friends" (Friends are the people you're following and following you back on TikTok).
To disable Stitch for all your videos, tap "Turn off Stitch."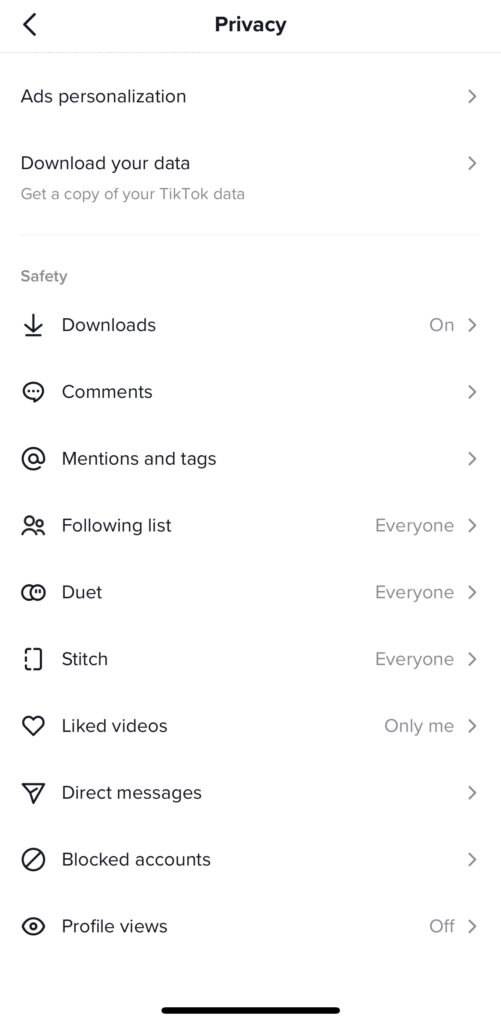 Alternatively, if you are asking, "should I allow Stitch on Tiktok?" you can turn Stitch on or off for your individual videos. The privacy settings you have selected for all your Stitch videos will apply.
When creating a new video, tap the toggle icon next to "Allow Stitch" to turn Stitch on or off before tapping "Post."
For any video you've already posted, select the video and tap the 3 dots on the right. Tap "Privacy," and then tap the toggle icon next to "Allow Stitch" to turn it on or off.
Knowing how to Stitch a video on TikTok is great for community and engagement building. If you're looking to reach more of your target audience on TikTok to get more followers, it's better to also allow other people to Stitch with your videos to widen your audience. When another user uses your video to Stitch, the Stitched video will only appear on that person's profile and their privacy settings will determine who can view, comment on, or download the Stitched video. If you turn off Stitch for any or all of your own videos or delete a video that was already used by others for Stitch, the Stitched videos will remain on TikTok.
Use TikTok Stitch To Promote Interaction and Get More Followers and Engagement
Learn how to Stitch a video on the Tiktok app and Stitch your way to popularity, higher engagement, and more followers. Learn how to get famous on Tiktok with engaging content on the platform and boost your views. TikTok Stitch gives you new creative opportunities to collaborate and interact with your community and reach a wider audience. If you're a brand on TikTok, you can use Stitch to add variety, fun, and a dynamic and collaborative element to your content strategy.
TikTok is all about promoting creativity and building communities. It's a platform that's rich in rewarding opportunities for creators, influencers, and businesses. If you want to learn more about how to get followers on Tiktok, it's important to have advanced audience targeting capability and an effective organic content promotion strategy. You can have both when you partner with a TikTok growth strategy expert, such as High Social. Take advantage of High Social's advanced, proprietary AI target technology to find the right audience for your brand, and their in-house team of social media specialists to keep your audience engaged. Start growing your TikTok today!