Real Tik Tok Followers: Go From Obscurity to Celebrity
How do you become a certified TikTok celebrity? You need hundreds of thousands or millions of real Tik Tok followers. The platform has launched the careers of countless creators through viral videos. Anybody can get their 15 seconds of fame on TikTok. But more exposure is key to keeping your fanbase growing. You need more time front and center on the TikTok stage to attain legitimate celebrity status. Here's your ultimate guide to getting real followers on TikTok.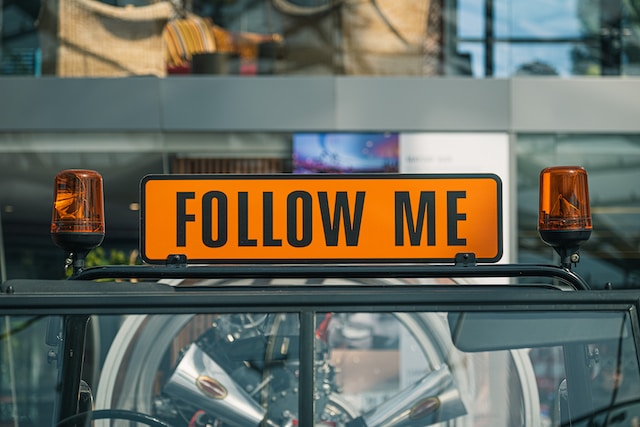 Get Real Followers on Tik Tok and Make Your Way to TikTok's Hall of Fame
How do you get real followers on Tik Tok? Check out the list of profiles with the highest followers on TikTok. You'll get a good picture of what it takes to be famous for TikTok. Each fan base is not only impressive in terms of follower numbers. Their high follower engagement is just as remarkable. So how do you get your slice of the TikTok pie?
How To Get Real Followers on Tik Tok With Content That Resonates With Your Audience
On TikTok, getting views is easy. Earning real Tik Tok followers, however, requires a targeted strategy. Don't try to please everybody, especially if you're still working to grow your account. Focus on learning how to get real followers on Tik Tok who are a perfect match for your brand identity. To achieve this, you need a two-pronged strategy. The first involves establishing your identity by creating niche-specific content. The second involves understanding your target audience and what they're looking for on TikTok.
Keep these tips in mind when finding your niche and establishing your presence in it:
Pick a niche based on what's popular among audiences in your industry or on a need you can fill. If you select the latter, there will be less competition. However, you may have to work harder to demonstrate the relevance of your content.
Decide on a brand voice. It should match your identity as a creator, your expertise, and the specific topics you want to focus on. For example, your voice can be upbeat and motivational if you're a fitness expert. You can also add some light-hearted humor to your content style.
Experiment with different TikTok tools that help you deliver your content in the clearest and most compelling way.
Check out accounts similar to yours. Get direction and inspiration from their most popular videos.
Answer these questions to help you better understand your target audience. Use your insights to develop content that will resonate with them.
What types of videos do they enjoy? You can find them on your competitors' pages. Identify the videos that get the most likes and comments.
What hashtags are popular among your niche audience?
What value are they seeking on TikTok? Are they looking for inspiration, information, or support?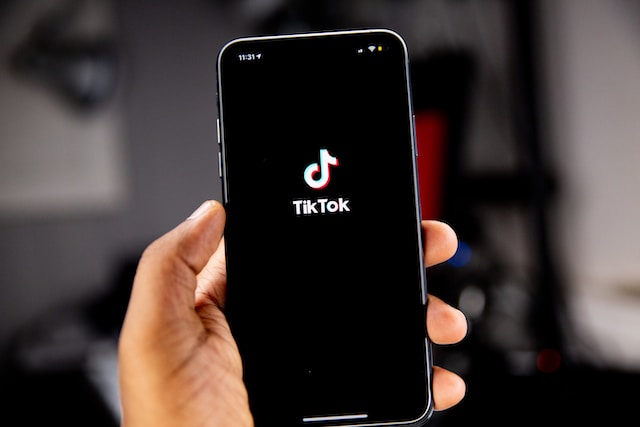 Get Real Tik Tok Followers With Popular Types of Videos
Some types of videos on TikTok are more popular than others. Some work better than other types for certain niches. It will help you get real Tik Tok followers by identifying the right video style for your intended audience. Here are some of the most popular types of content on the platform.
TikTok Challenges. Challenges are everywhere on TikTok. You'll find tons of fun or hilarious challenges, but there are also dangerous TikTok challenges you should avoid. Check out challenges that are relevant to your community. Put yourself out there and participate in these challenges to boost brand awareness. Always add a unique spin to each challenge. Own it and make sure your brand identity stands out.
Comedy Skits. TikTok's wide array of filters and effects can help you create short and funny skits to entertain audiences. Humorous videos always bring in high engagement. Whatever your niche and content subject, find a way to interject humor into some of your videos.
Tutorial Videos. Create how-to videos to share your expertise with your audience or teach them a skill. Make your videos more appealing using the green screen or other TikTok effects. And don't forget to add music.
Stitch and Duet. These are popular TikTok tools that let you collaborate with other creators through their/your videos. Create a Duet or Stitch using a video created by a popular influencer in your industry or a celebrity. This will help you rake in a lot of new followers.
Life Hacks and Tips. Everybody loves learning new life hacks and tips. Just make sure they're helpful and based on facts.
Behind-the-Scenes. Give your viewers an intimate look into your daily routine, creative process, or your employees' typical work day.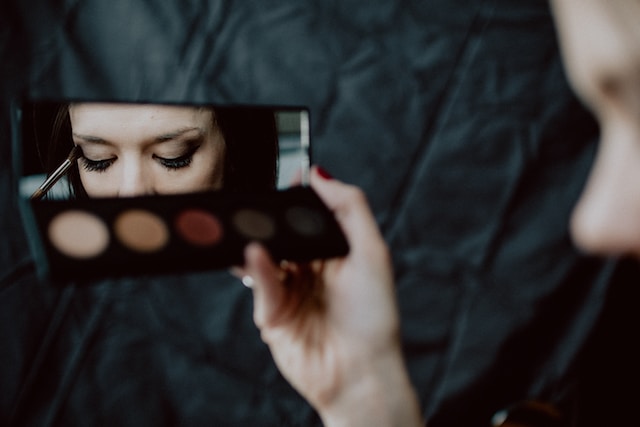 Grow a Fandom by Engaging With Your Community
Your strategy for gaining real Tik Tok followers should focus on building an engaged and loyal community around your brand. Collaborate with other creators and your followers to reach a wider audience who are likely to become lifelong fans. Here are some game plans you use.
Duet and Stitch. Enable your videos for Duet and Stitch to allow others to use them. When others create a Duet/Stitch with your video, your profile will appear alongside theirs when they share their video. When you make a Duet/Stitch using another creator's video, your Duet/Stitch will appear on feeds that feature the original video. In both instances, you'll have opportunities to connect with interested viewers and gain new followers.
TikTok Challenges. Create a challenge to increase brand awareness. Participate in trending challenges to increase your discoverability and exposure to more users. Select challenges that are popular among your target audiences. Challenges give you a chance to show your community your lighter side and engage with them in a fun way.
User-generated content (UGC). Rally your troops and encourage them to create user-generated content featuring your brand. Give them an incentive by creating a contest or offering discounts. Ask them to do a Duet or Stitch showcasing how they use your product/s. Feature their content on your page to show your appreciation. UGC gives your brand social proof and increases your credibility. It's an excellent way to get the attention of potential new followers looking for the kind of content you offer.
Buy Real Tik Tok Followers
You can buy real Tik Tok followers to boost your numbers if you want a quick solution. Here are your top options.
When buying followers, it's always better to get smaller quantities, especially if there's no option for gradual delivery. If the only option is instant delivery, get smaller quantities every few hours to simulate a natural spike in growth. It's even better if you can buy followers in random quantities, as this would make the increase look more believable.
Are Tik Tok Followers Real When You Buy Them?
When you get them from growth services, are the Tik tok followers real? Many services promise to deliver "real followers." However, there's no way to know for sure exactly what you'll get when you make a purchase. You can read reviews, but remember that these are also easy to fake.
If you're taking this shortcut to growth, set your expectations accordingly. Don't expect engagement from the followers you buy. In fact, it would be safer for you if these followers were completely inactive. You don't want trolls, bots, or scam accounts among your follower community. If they're nothing but numbers, use them to draw attention and drive traffic to your profile — no more, no less.
Getting Real Tik Tok Followers: Quality vs. Quantity
Growing your account organically with real Tik Tok followers should always be your priority. Organic growth often means that your followers are genuinely interested in your content. You'll be able to build a fanbase that's always eagerly waiting for new content from your brand. You'll have followers who consistently deliver quality engagement—through meaningful comments and purposeful shares.
Earning quality followers, of course, takes time and effort. But you also get genuine, long-term rewards.
Buying followers is all about augmenting your vanity metric, i.e., follower count. It's about creating the impression of popularity to generate more interest in your brand and content. If you're buying followers, this option should only serve the purpose of getting the ball rolling. Inflating your follower numbers to simulate growth may lead to real growth. But it will only work if you have a proper content strategy.
There are vendors that offer "high-quality followers" and "premium or active followers." These labels do not mean that the followers are real. "High-quality followers" typically refer to followers whose profiles show profile pics but minimal to zero account activity. "Premium or active followers" are from profiles with profile photos and a decent amount of account activity.
However, you can only check these follower accounts after you've already made a purchase. So if you can get a free trial, go for it. This will allow you to recon and evaluate the quality of the follower accounts.
How To Choose the Right Growth Service
Buying followers should only play a minimal role in your growth strategy. All the same, it's essential to choose your growth service wisely. Use the checklist below to help you identify safe and reputable vendors for real Tik Tok followers.
Do your research. Learn as much as possible about the process to know what to expect.
Compare vendors. Compare packages, prices, and delivery methods. Assess the quality of followers and customer service.
As much as possible, find a growth service that offers a free trial. This is a good way to take the service for a test run.
You should also choose a vendor that lets you specify a follower quantity, offers gradual delivery, or both.
Does the site offer options for a target country or where your real Tik Tok followers will come from?
A reputable service should offer a refill guarantee and have a reasonable money-back policy.
Read customer reviews onsite and on trusted review platforms.
Make sure the website is secure. Look for the padlock icon or the HTTPS in the URL. The site should also look professional. Is the website copy well written? Do they have an FAQ section? Is the website design polished and easy to navigate? Do they provide adequate information about the company and its services?
Check out the site's contact info. Ideally, the vendor should have more than one contact option. Send them a message to find out how fast they reply.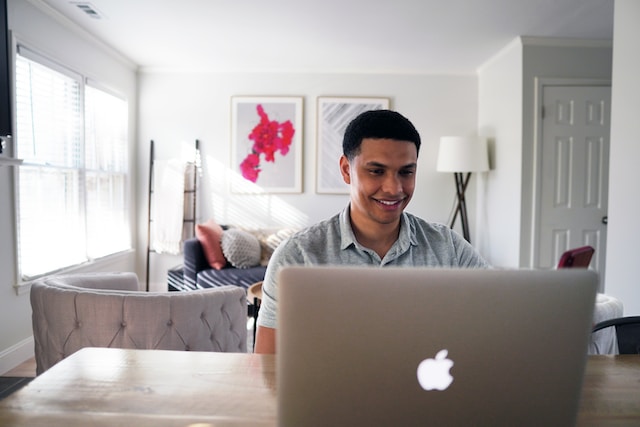 Make Authentic Connections With Real Tik Tok Followers
There are different types of real Tik Tok followers. Some followers are more engaged than others. They're always eager for your next video. They never fail to give you likes and comments. These are fans you can rely on for consistent and quality engagement.
Getting views on your video is the first step toward making lasting connections with your audiences. Whether or not a user will hit follow you after seeing your video depends partly on their interests and preferences. You can seal the deal by perfecting two crucial strategies. The first involves creating content that's right for your intended audiences. The second involves having the ability to reach these audiences.
As you solidify your presence on TikTok, you'll attract passive viewers, curious profile visitors, and interested followers. With an optimized content plan and audience-targeting strategy, you can ensure that your views quickly transform into engaged followers.
Learning the building blocks for TikTok's success will help you produce content that will always resonate with the right audience. Putting your videos in front of interested users is another story. Understanding how the For You algorithm works will make the gap between your content and target audiences smaller. Having expert and technological advantages will completely close the gap.
Team up with High Social to get both advantages. High Social is an expert in TikTok growth and has advanced audience-targeting capability, made possible by their proprietary AI technology. Find real Tik Tok followers who will likely become loyal and engaged fans when you subscribe to a High Social plan. 
Attract real people and earn lifelong fans with High Social. Start growing your TikTok today!