TikTok Followers: Ultimate Guide to Community Building
Going viral is everybody's goal on social media. Home to countless viral videos, TikTok makes this goal easier to achieve compared to other platforms. This is why TikTok is the perfect channel for businesses and aspiring influencers. With hundreds of thousands of brands competing for TikTok followers, landing on your target audiences' For You feeds more challenging.
There are two ways to approach community building on TikTok. The first involves finding your audience; the second consists in ensuring they find you. Perfecting these two strategies and establishing a solid presence on the platform would be a definite home run.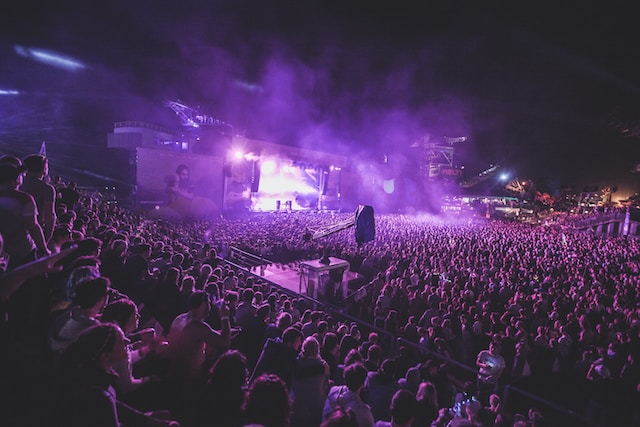 How To Get Followers on TIKTOK: 5 Tips To Help You Build a Loyal TikTok Community
The path to your target audience's For You Page is often circuitous and time intensive. But there are ways to accelerate your journey. Here are 5 tips for how to get followers on TikTok and build a loyal community.
1. Find TikTok Followers by Understanding Your Target Audience
Especially when you're new on TikTok, it's crucial to have a narrower focus on audience targeting. Don't try catering to a vast and generic audience to gain TikTok followers. Keep your eye on the prize, which is the TikTok For You Page. The FYP is where TikTok users discover accounts they might be interested in. Each user's FYP is unique; the featured content on their FYP is curated based on their interests and history of interactions on the platform.
So to land on your target audience's FYP, you need to understand your audience. What types of content do they enjoy on the platform? What do these particular pieces of content say about them?
Check what hashtags they're using and what accounts they're following. You can learn more about your audience by identifying the elements shared by the accounts they follow and the videos they like and share.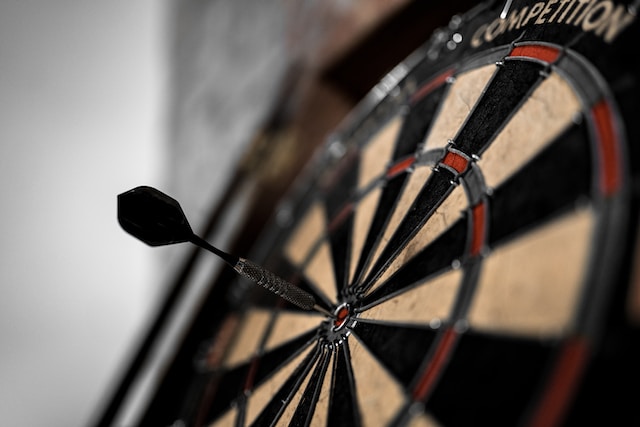 2. Help TikTok Followers Find You Through Challenges
Challenges are to TikTok as beer pong is to college parties. It's fair to say that trending TikTok challenges are a gateway to FYP exposure and audience recognition. Participating in the right challenges can put your brand in the limelight long enough to draw the attention of TikTok followers who are a good fit for your community. Creating a challenge, on the other hand, lets you tap into a more extensive network of potential new followers through TikTok UGC. Remember these three things when participating in or creating a TikTok challenge:
Choose/create a challenge that your target audience can relate to.
The challenge must be fun and easy to recreate.
Take advantage of TikTok's unique features, such as its sound library (use trending music!), effects and filters, and TikTok Duet or Stitch.
3. Follow a Regular and Optimized Content Schedule
The saying "out of sight, out of mind" has never been more accurate than in today's age of oversharing and social media hoopla. Whether you're a business owner or a digital content creator, you need to stay on top of your game without fail. Maintaining high visibility is crucial to cultivating top-of-mind brand awareness. It's just as essential to ensuring constant exposure to your existing audience and potential new TikTok followers.
There are better ways to go than becoming a supercharged content machine. You shouldn't just produce content indiscriminately. Understanding your target audience also comes into play when creating a regular and optimized content schedule. In addition to knowing what they like, you should also know when they're active on the platform. You should be able to give them what they want when they want it. Identify the best times to post your content on TikTok to ensure your audience sees it.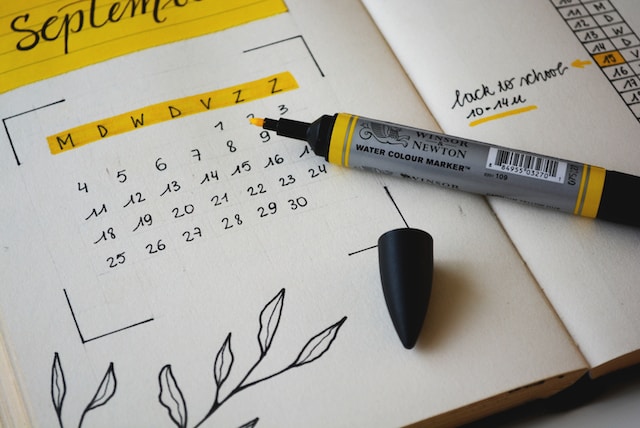 4. Be Discoverable Through Hashtags
Hashtags are a staple in any social media content toolkit. The right hashtags can help potential new TikTok followers discover your brand. The TikTok algorithm also uses hashtags to identify content it features on users' FYPs. TikTok does not limit the number of hashtags you can use in a post. But you do have to stay within the 300-character limit for captions. Here are some tips to keep your hashtag game on point.
Find out what hashtags are trending within your community and create content around them.
Use the in-app hashtag suggestion tool. When creating your caption, hit the # key, and TikTok will give you hashtag suggestions for your video. You can also use third-party hashtag generator apps to create a list of potential hashtags you can use in your captions and for research.
Create a branded hashtag to promote brand awareness. Always use this hashtag in your captions to help it gain traction among your followers. Use a relevant industry or niche keyword alongside your brand name in your branded hashtag to optimize it further for discoverability. Your branded hashtag should inspire conversations around and engagement with your brand.
Monitor your analytics to identify which hashtags and hashtag combinations deliver the best results.
5. Connect With More TikTok Followers Through TikTok Trends
It would not be a stretch to say that TikTok is synonymous with "trends" and "viral videos." If you want your video to go viral, share it on TikTok. If you want to kickstart a trend, promote it through a TikTok video. You must be famous, extremely lucky, or both to produce the next big TikTok trend. But you can leverage the latest trends on the platform to connect with more TikTok followers.
Aside from challenges, trending music can help you get the right people's attention on the platform. If a sound effect or song is already popular among your target audience, you only have to use it in your videos to make them notice you. The right sound can land you at the top of people's FYPs. There are three ways to find trending sounds and songs on TikTok:
Via TikTok's video editor. Tap the "plus" icon at the bottom, then tap "sounds" to see what's trending.
Through your analytics. You'll need a TikTok pro account to access this feature. Go to your Analytics, and find the Followers tab. This section will show you the different audios your audiences have been grooving to in the past seven days.
Through your audience/followers. Visit their accounts to find out what songs they're obsessed with based on recent videos they've shared.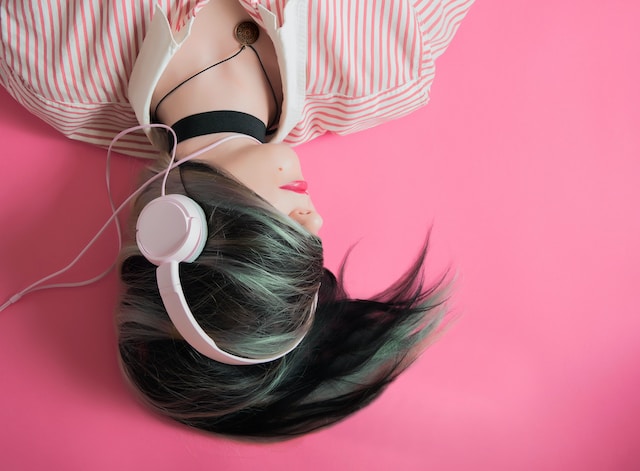 Buying Followers on TIKTOK: Advantages and Disadvantages
Buying followers on TikTok will help you grow your number of TikTok followers more quickly. This may seem like a more direct route to TikTok's success. Of course, there's a big catch; you would only be buying numbers. But if we're following the logic that you need numbers to get more numbers, then buying followers may offer some temporary advantages. Let's take a look at both sides of the coin.
Here are a few short-lived advantages of buying followers:
An impressive number of TikTok followers can generate curiosity among real users.
The increased curiosity can lead to increased profile visits and video views.
If you already put a lot of effort into creating content based on what your intended audience likes, some of your profile visitors can become new followers.
The boost in profile visits and video views may signal TikTok's algorithm to suggest your page and content to similar audiences.
Take note that all the real gains you can achieve from buying TikTok followers hinge on already having content that will convince your profile visitors to hit your follow button. Ensure you have all the other pieces of your strategy in place to get the best possible results from your inflated numbers.
Before you buy followers, take note of the following disadvantages:
You'll most likely get bots or fake/inactive accounts.
TikTok's algorithm and TikTok users can easily spot faked numbers. TikTok promptly removes bots and fake followers from accounts, so you'll waste your money.
You'll lose credibility among authentic users, especially your existing followers and potential new ones. Some of your followers may even decide to unfollow you.
You'll have an increase in followers with no corresponding increase in views and engagement. This will result in inaccurate and skewed metrics.
TikTok Followers Generator: Play the TikTok Numbers Game Right
If you still want to give the shortcut a go, you can still be smart about it. Know how to choose the best TikTok followers generator for your needs. Take note of these reminders when shopping around for potential vendors:
Find a vendor that offers piecemeal delivery of followers. As much as possible, opt for delivery in small batches over several days to simulate organic growth.
Alternatively, you can buy small follower numbers multiple times to spread the delivery.
Avail of free followers. This is an excellent way to take the service for a test drive.
Find out if the service offers a free refill guarantee. After completion of delivery, you might have fewer followers than you paid for. Make sure the service offers a free refill of dropped followers.
Read the company's refund policy.
Read verified reviews.
Use this shortcut only as bait or a means to stir up interest in your brand. Make sure you'll be able to hook bait-takers with your great content.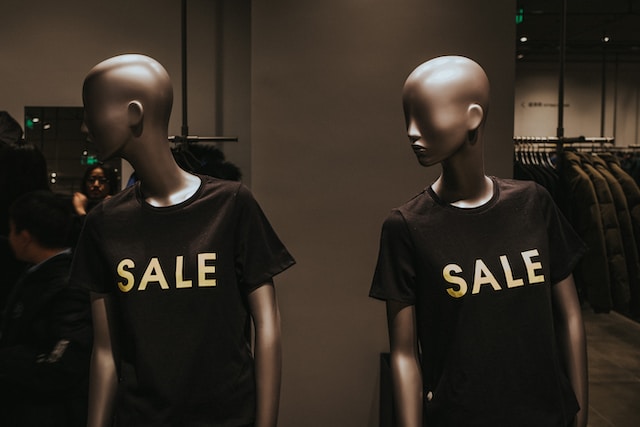 Everything You Need To Know About TikTok Followers
If you're looking for insightful resources about TikTok, check out High Social's repository of articles on everything related to TikTok. In the meantime, let's answer a few frequently asked questions about TikTok followers.
How Many TikTok Accounts Can I Follow?
According to best estimates, the daily follow limit on TikTok is 200 accounts per day. And it's essential to take your time when following accounts. Follow too many quickly, and TikTok might flag you as a bot.
The total number of accounts a user can follow is 10,000. If you max out your 200 followers per day, it will take you 50 days to hit the maximum total limit.
Why Can't I Follow People on TIKTOK?
If you can't follow people on TikTok, it could be because you have already hit your daily maximum of 200 or 10,000 accounts. If neither is the case, it could simply be a processing error.
TikTok caches a user's follower count, and if you've been on a follow spree for days, TikTok servers may have simply made a calculation error. You can resolve this issue by clearing your TikTok cache.
Go to your TikTok profile.
Tap the menu icon, then select "Settings and privacy."
Scroll down to "Cache & cellular data," then tap "Clear cache."
Exit the TikTok app and relaunch it.
Who Has the Most TikTok Followers Right Now?
Statista's most recent report shows these accounts have the highest number of TikTok followers. Check them out and learn how their content strategy can help you achieve celebrity status on TikTok.
Khababe Lame, with 155 million followers
Charli d'amelio, with 150 million followers
Bella Poarch, with 93 million followers
Addison, with 89 million followers
MrBeast, with 78 million followers
Zach King, with 74 million followers
Kimberly Loaiza, with 73 million followers
cznburak, with 70 million followers
domelipa, with 64 million followers
dixie, with 57 million followers
How To Get TikTok Followers Consistently Month After Month
If you play your cards right and continuously hone your game, applying the best practices to get authentic and interested, TikTok followers will give you sustained growth.
Having high-quality, relatable, and value-driven content will always be the core of your TikTok growth. However, audience interests and needs, as well as niche and industry trends, are constantly changing. So you must also know how to quickly adapt to these changes to keep those followers and views coming.
Whether you're just starting your TikTok journey or haven't made much progress after weeks or months of trying, it might be time to get help from an expert in TikTok growth management.
Sustained growth month after month is possible with finely-tuned audience targeting. You can get this advantage when you subscribe to High Social. High Social uses advanced, proprietary AI technology to find authentic users whose interests perfectly match your content. Their team of social media specialists will then help put your content in front of these audiences. It's a simple formula that delivers consistent and lasting growth.
Before you know it, you'll have enough engaged followers to have an independently functioning growth machine. Your followers will drive organic growth simply through their continued engagement. All you have to do is continue delivering amazing and timely content.
Level up your TikTok game and get the exposure you need. Start growing your TikTok today!