Trending TikTok Challenges and What You Can Learn From Them
TikTok redefined what "active engagement" means with their powered-up and instantly trending TikTok challenges. Online challenges existed way before TikTok, but TikTok took digital marketing to a whole new meta-level with its innovative approach to challenges. Learn how to use TikTok challenges for your business and find inspiration from the most successful challenges on the platform.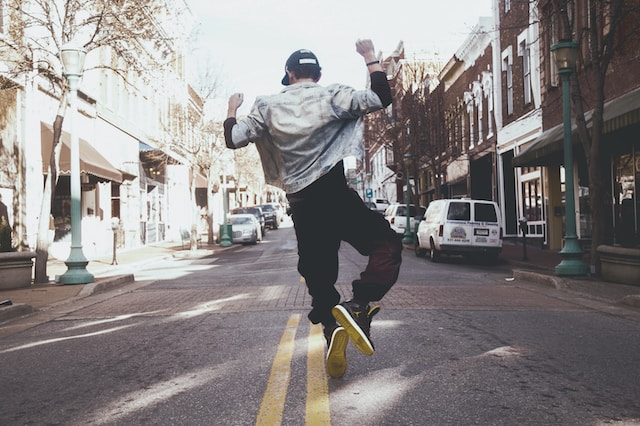 What Are TikTok Challenges?
You have most likely seen videos of people performing the same dance choreography or lipsyncing to the same script or song. Regardless of how much time you spend online, there is no escaping the ubiquitous and trending TikTok challenges.
What are TikTok's challenges? These are typically fun activities or "dares" designed to encourage active audience participation. A challenge can be copied and performed by anybody who's interested. A TikTok challenge often has elements of sound and movement that participants must follow. But challenge-takers can also put their creative spin on it. TikTok challenges also utilize unique hashtags to build a highly engaged following around the challenges.
TikTok also pioneered the Branded Hashtag Challenge, which "harness[es] the power of participation" to help brands connect with their audiences on a deeper level.
According to TikTok's Branded Hashtag Challenge guide:
"Hashtags become even more powerful when used in challenges, which prompt TikTok users to create videos showing themselves performing a specific action. When brands sponsor a hashtag challenge, it's called a Branded Hashtag Challenge — an incredibly effective way to boost awareness, drive engagement, and build a bigger fanbase."
"By tapping into users' desires to express themselves, HTC is changing how businesses interact with their audiences. It's transforming consumers from passive onlookers to active participants. The HTC can put your brand at the center of cultural movements and turn your target market into co-creators, decision-makers, followers, buyers, and most importantly: ambassadors."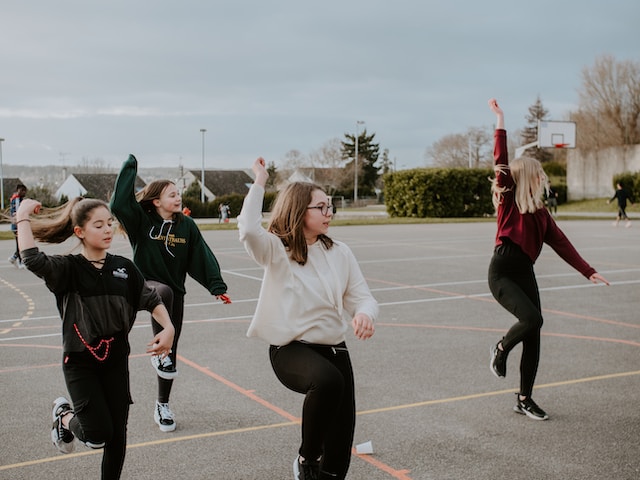 How Can Trending TikTok Challenges Benefit You?
Brands can run campaigns around trending TikTok challenges to amplify their brand voice and encourage audiences to interact with them actively. A TikTok challenge can generate tons of user-generated content and views, increase brand awareness or sales, and help create a positive brand image. How can TikTok challenges benefit your brand? Let us count the ways.
Trigger massive engagement. TikTok challenges quickly go viral, thanks to the platform's extensive sound library and "best-in-class sound and video editing tools." These tools make it easy for users to participate and get as creative as they want when interpreting your message from their unique and "everyday-user" point of view. According to TikTok, Branded HTCs generate a 17.5% median engagement rate. Using popular songs on TikTok will increase the appeal of your challenge.
Create a full-funnel impact. TikTok challenges give participants and viewers a complete brand experience. They go through the journey of awareness, interest, and purchase/interaction through a single video content. Branded HTCs, in particular, are designed to "supercharge engagement with your brand [to create] connections that drive real impact."
Magnify organic visibility. The organic video views you generate from your TikTok challenge will continue to drive value for your brand for many months beyond your campaign period. The more participation your challenge gets, the more exposure you'll get.
Popular TikTok Challenges
Let's look at some of the most popular and trending TikTok challenges that drew hordes of participants and generated many views.
TikTok Trend: Couples Buying Challenge
TikTok started the trend around the couples buying challenge, also known as the Target date night challenge. The challenge targeted couples and, therefore, had double the appeal. The task was simple:
Couples head to Target.
Each one grabs a shopping cart.
Each partner picks out gifts for the other that meet different categories.
Categories may include your partner's favorite guilty pleasure or something in their favorite color or aisle. Couples can make the challenge more exciting by setting a maximum budget or shopping time limit.
The challenge used the hashtags #targetchalleng and #couplesshoppingchallenge. The tag #targetchallenge alone generated 546.5 million views on TikTok. The challenge also inspired many iterations that countless couples eagerly participated in.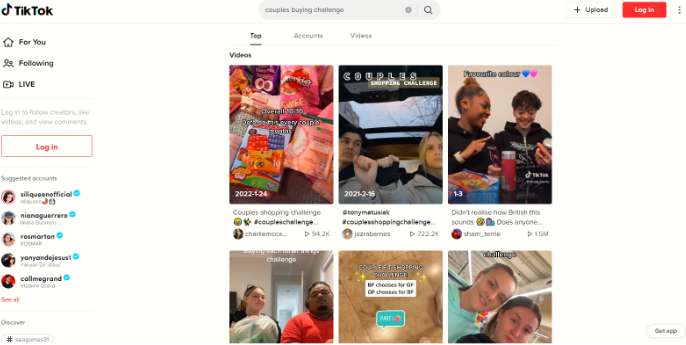 Trending TikTok Dance Challenges
The internet always seems to trend TikTok dance challenges. Dance challenges are always in style. The choreographies are always fun and easy to follow. The music is always catchy. A good dance challenge always persuades somebody to get up and dance. Whether you're 16 or 60, an everyday TikTok user or a genuine celebrity, you'll find it difficult to resist a delightful dance challenge wherever you are.
Big-name celebrities like Jennifer Lopez, Keke Palmer, and Charli D'Amelio have joined a dance challenge or ten.
Here are some of the most fun trending TikTok challenges you can dance to.
The "Say So" TikTok dance using Doja Cat's song
The "Savage" TikTok dance challenge, based on Megan Thee Stallion's song
The "Attention" TikTok dance, choreographed for Todrick Hall's song
The #DistanceDance TikTok dance challenge made famous by charlidamelio
The "The Git Up" TikTok dance
The "Don't Start Now" TikTok dance challenge featuring Dua Lipa's song
The "Out West" TikTok dance featuring music by JACKBOYS and Travis Scott
The "Supalonely" TikTok dance challenge featuring BENEE's song
The "The Box" TikTok dance featuring Boddy Ricch's song
#Reviveconphotosi Branded Hashtag Challenge
PhotoSi is an Italian printing company that produces image prints, photo albums, calendars, and a variety of keepsakes using customers' snapshots. The #ReviveconPhotoSi Branded HTC asked users to recreate a childhood photo and share their re-take on TikTok. The challenge received nearly 400 thousand submissions and over a billion views.
#Snoozzzapalooza Trending TikTok Challenge
As with many trending TikTok challenges,#snoozzzapalooza by mattress company Simmons went viral during the pandemic. The HTC was perfect for the circumstances; more than one million people happily dove in and joined the fun and silliness. The challenge involved stage-diving into a bed. Many challenge-takers added playful twists, such as crazy effects and fantastic acrobatics.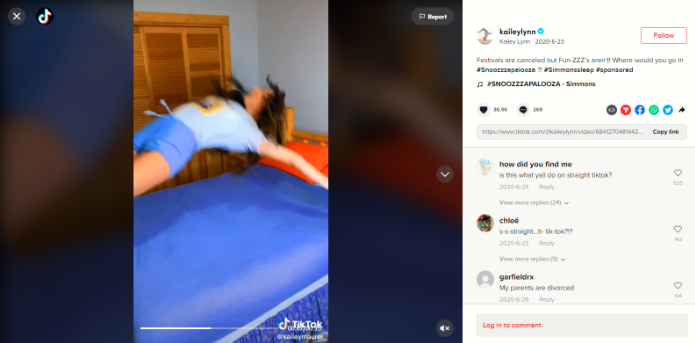 How to Juice up Your TikTok Challenge
Whether creating a challenge or participating in one, you can join the ranks of trending TikTok challenges with these HTC add-ons.
HTC with Branded Effect. Branded Effects are available to TikTok's official marketing partners, i.e., when you create an ad campaign. "Branded Effects are effects sponsored by brands as part of their advertising campaigns on TikTok. To fit their specific campaign needs, these effects are highly customized, with brand logos and other branding elements." For example, you can create a 2D or 3D effect to animate the background in your challenge video.
TikTok Challenge with Community Effect. If you're not using your challenge for advertising, you can still add some zing to your challenge video using Community Effects. These effects are available to everyone on TikTok. Remember that using Community Effects in any type of advertising format is against TikTok Advertising Policies.
HTC for a Contest. Generate tons of organic UGC by turning your HTC into a creativity contest. Set simple rules and offer sweet prizes. Ask participants to tag your brand when they post and invite their friends to join the fun.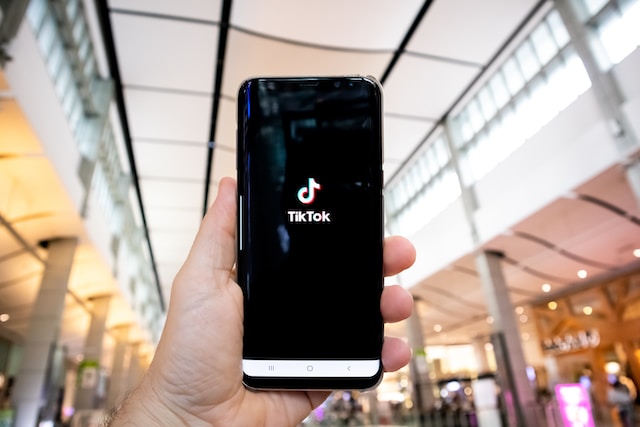 Trending TikTok Challenges: Best Practices
What do trending TikTok challenges have in common? Common elements in these challenges are trending songs, crazy or funny effects, and a catchy or witty hashtag. You can further level up your TikTok challenge game with the following tips.
Trending TikTok Challenges: What Makes Them Trend?
How can you ensure your TikTok challenge will trend, at least within your community? How do you create a challenge that's on-brand and hard to resist? Use this checklist when making your TikTok challenge.
Provide straightforward direction and establish clear parameters for TikTok users wanting to participate.
Give participants plenty of room to get creative and express themselves.
Find out what videos your target audience likes to watch and share.
Find out what types of activities your target audience enjoys participating in.
Create a challenge that's more about your audience than your brand.
Use popular sounds and effects.
Trending TikTok Challenges: Tips for Success
Big brand names have dedicated teams of creative experts conceptualizing and creating their trending TikTok challenges. If you're a small business or an influencer still finding your footing on the platform, TikTok challenges can help you easily connect with your community. Follow these tips to help you accomplish the challenge of creating a successful TikTok challenge.
Brand your TikTok challenge. You can use a Branded Effect or creatively incorporate your name into the challenge hashtag. This is a great way to increase awareness and make your brand trend on TikTok.
Generate a QR code for your HTC. You can use many third-party apps to generate a unique QR code for your HTC. Share the QR code everywhere you can to boost exposure and participation.
Collaborate with Creators. Team up with multiple TikTok Creators to promote your challenge and increase engagement. You can choose Creators within the same niche or from different but closely related niches.
Choose TopView for Your Branded HTC Ad. When creating your Branded HTC campaign, select TopView as your feed format. Your video will appear at the top of a user's For You feed and in full screen when they first open the app.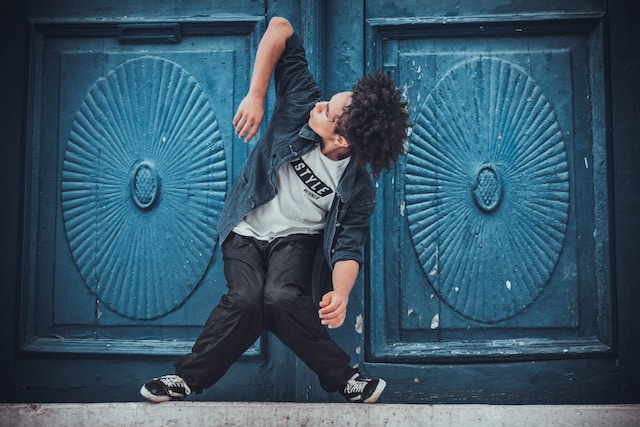 Take on the Challenge of Supercharging Your Brand Growth
Trending TikTok challenges can further push your brand awareness efforts, help you gain thousands of new followers, or boost engagement and sales. Even the most popular TikTok challenge loses steam sooner or later. And you can't just rely on challenges to drive traffic and engagement continuously. They're just one of the many sharp tools in your TikTok growth toolkit.
A successful TikTok challenge can give you the momentum you need to accelerate your brand growth. But you also need a steady "fuel source" to sustain your accelerated growth. Consistently delivering excellent content on your TikTok channel is a must to keep your audiences interested and engaged. However, connecting with new audiences requires a different approach.
Think beyond a trending TikTok challenge when developing a plan to earn new followers. Consider partnering with an expert in TikTok growth strategy, a company like High Social.
Subscribe to one of High Social's growth management plans to get precise audience-targeting capability, made possible with their advanced, proprietary AI technology. High Social will identify authentic users whose interests, needs, and passions perfectly fit your content.
You will also benefit from the expert guidance of High Social's team of social media specialists. They will help you generate more interest and views for your content through targeted promotion.
Let High Social fine-tune your audience-targeting strategy so you can reach genuinely interested and actively engaged users. Level up your TikTok game and get the exposure you need. Start growing your TikTok today!