What Hashtags to Use on TikTok: How to Go Viral With the Right Hashtags
Hashtags are so ubiquitous on social media that they're almost like "white noise" or meaningless and distracting clutter in captions to most people. But hashtags can also serve an important purpose and have meaning for the person using them, the viewer, or the social media's algorithm. Knowing what hashtags to use on TikTok is a key step in a successful viral strategy so you can get more TikTok followers, build a strong TikTok community, and stay relevant in your industry or subculture/s.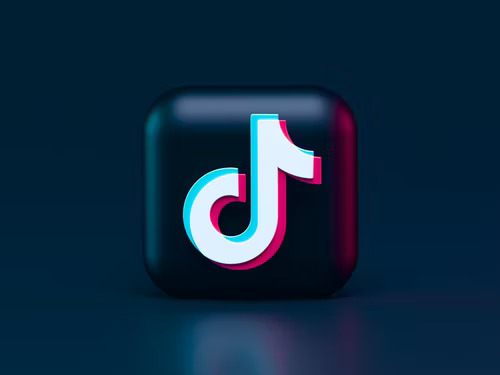 Why It's Important to Know the Best Hashtags to Use on TikTok
You don't have to be on TikTok to see viral TikTok videos. Viral TikTok videos are inescapable, no matter what social media platform you're on — this is a TikTok fact. This is why going viral on this hugely popular platform carries immense opportunities for brands and why it's important to know what the best hashtags to use on TikTok are. You can have an entertaining or mind-blowing video, but without the right hashtags, it may not see the light of day on anybody's For You feed or TikTok's Discovery page.
Here are the top reasons why knowing what hashtags to use on TikTok is key to drawing as many eyes as possible to your videos:
Hashtags are essential to the TikTok experience. TikTok's For You page is unique to every user's interests, chosen subcultures, and previous TikTok activities. And the relevant hashtags associated with these preferences play a big role in the curation of a user's For You feed. With the right hashtags, your videos will frequently show up in the feeds of the right people. 
Using the right hashtags will help the target audience you've identified for your brand discover your content. Just like on Instagram or Facebook, hashtags on TikTok are clickable and searchable. Users who want to find content using particular hashtags can simply click on or search for these hashtags, so you can optimize your content for easier discoverability by knowing what hashtags to use. 
TikTok hashtags are important for community building. TikTok communities, or subcultures, revolve around shared interests, ideals, and expressions of identity. One of the ways that users find the subcultures they identify with is through hashtags. Knowing what hashtags to use on TikTok can help you build your own dedicated community and guide more people who are genuinely interested in what you're sharing to your brand.
What Hashtags to Use on TikTok to Go Viral: Best Practices to Help You TikTok Your Way to Massive Viewerships
Here are some tips to help you determine what hashtags to use on TikTok to go viral the right way.
Get a Spot on the For You Page With the For You Hashtags
Use the #fyp, #foryoupage, and/or #foryou hashtag. The For You feed is curated by TikTok's algorithm according to each user's individual preferences, but these For You hashtags are among the most popular hashtags on the platform, so don't get left behind and make sure to use them, as well. There's no guarantee that these hashtags will land you on people's For You pages, but you'll still have better odds when you use them than when you don't.
Know What Hashtags to Use on TikTok and How Many You Should Use
Just as important as knowing what hashtags to use on TikTok is knowing how many hashtags to use every time you post your content. Remember that your video should be the main focus of your post; a caption that's too long or cluttered with hashtags can cancel out any impact you want to make with your content. The hashtags in your caption only serves the purpose of properly categorizing your content so that TikTok's algorithm can define its relevance and your target audience can easily discover it.
Another thing to keep in mind is that TikTok captions are limited to 100 characters, including hashtags. So you need to keep your captions concise and appealing to leave room for your hashtags. If you can incorporate your hashtags into the main body of your caption, even better! Finally, make sure every hashtag you use is appropriate to your content, brand, and audience. Don't be a trending hashtag bandwagoner if the trend has very little or nothing to do with your content or brand!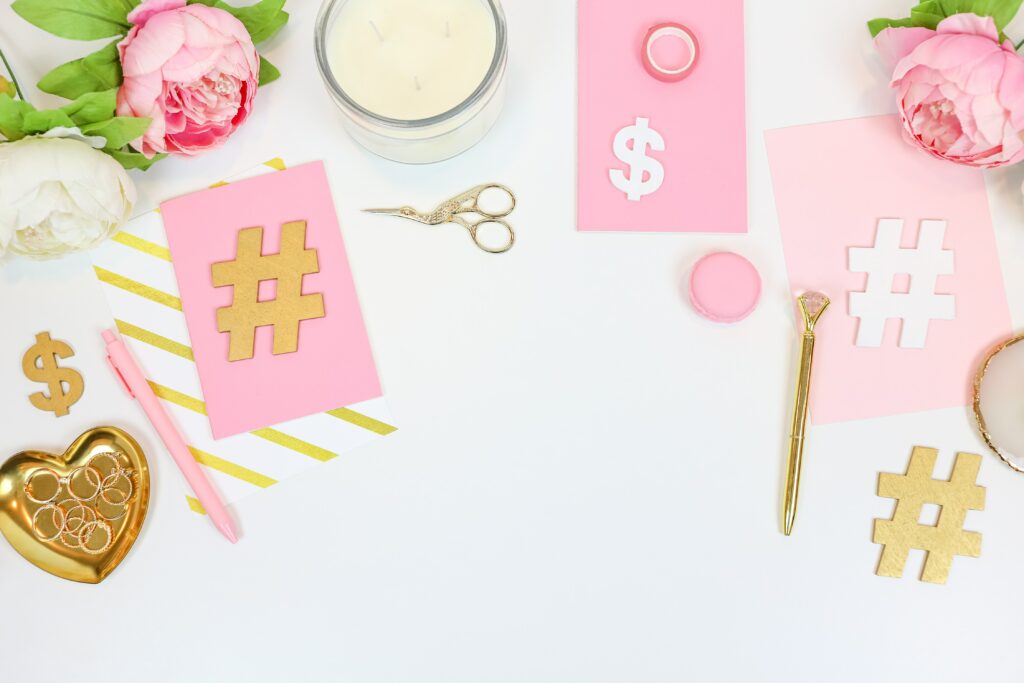 What Hashtags to Use on TikTok: Use the Right Combination of Broad and Niche Hashtags
When deciding what hashtags to use on TikTok, always combine broad and high-traffic hashtags with niche hashtags that are not widely popular but have a more dedicated following. This strategy will ensure that your content will have a wide enough reach and that the users you reach are the right people — users who are genuinely interested in what you're sharing.
Identify the hashtags that are frequently used by your followers, target audience, and competitors. Broad hashtags for your industry, product, service, or subculture will let you reach a wider audience with a general interest in your content; niche hashtags will allow you to target users whose interests are more distinct. When in doubt, always ask yourself this question, "What hashtags or keywords will your target audience search for?"
Learn What Hashtags to Use on TikTok From Industry Leaders, Competitors, and Your Audiences
Leaders in your industry, your competitors, and your target audiences are also great sources of ideas on what hashtags to use on TikTok. Scope them out on TikTok, as well as on other social media platforms, and take note of the hashtags they use on their most popular posts. Narrow down your list to only include hashtags that make sense for your content. Again, don't throw popular hashtags willy-nilly into your captions just to join a trend. In addition to determining your content's relevance and maximizing its discoverability, your hashtags should be accurately descriptive and appropriately complement your content.
By knowing the hashtags that are frequently used on TikTok by your target audience, you can easily expand your reach and tap into these pre-existing communities of actively engaged users. Joining in their conversations with suitably hashtagged content will help you draw the right attention and followers to your brand.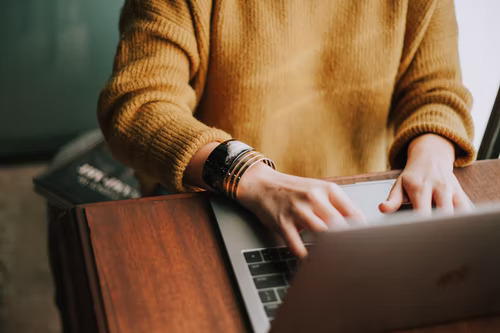 Create a Branded Hashtag
A branded hashtag can help you increase brand awareness when you use it to create a branded hashtag challenge or to promote a campaign or product. When used alongside other relevant hashtags, your target audience will more quickly pick up your branded hashtag and give it greater exposure through user-generated content. With luck and a great content strategy, you can popularize the use of your branded hashtag so that it ultimately takes a life of its own — this is the ultimate branded hashtag dream. Need inspiration? Check out popular hashtag challenges in your industry or communities. And while you're at it, participate in hashtag challenges, as well, to increase your visibility!
Discover What Hashtags to Use on TikTok Through the Search Tool
You can easily discover the best hashtags to use on TikTok for your content by using the app's search tool. Alternatively, you can also use a hashtag generator from a third-party app; or use both! Just type your hashtag/keyword (without the hashtag symbol) into TikTok's search bar, and TikTok will give you a list of related keywords already being used on the platform. Each of these keyword results represents a subculture/community on TikTok whose conversations you can participate in with the appropriate content and hashtags.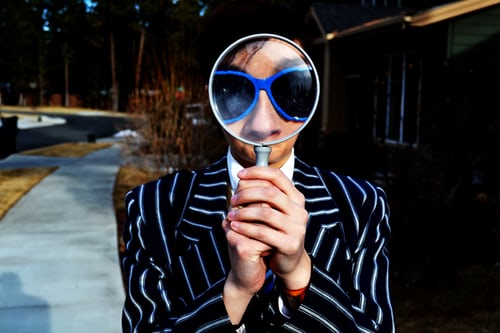 The Best Hashtags to Use on TikTok Right Now
The right hashtags for your video will depend on your subculture and niche/industry. But if you're looking to jump on a trending hashtag to get started, here's a list of the best hashtags to use on TikTok right now!
#fyp 22+ trillion views
#viral 8+ trillion views
#tiktok 2.9+ trillion views
#trending 1.9+ trillion views
#trending 1.9+ trillion views
#funny 1.7+ trillion views
#comedy 1.3+ trillion views
#humor 887+ billion views
#greenscreen 837b+ billion views
#love 708+ billion views
#stitch 658+ billion views
#meme 448+ billion views
#dance 394+ billion views
#LearnOnTikTok 288+ billion views
#explore 286+ billion views
#food 284+ billion views
#art 276+ billion views
#prank 255+ billion views
#gaming 246+ billion views
#dog 241+ billion views
#MakeUp 241+ billion views
#cute 239+ billion views
#music 212+ billion views
#video 202+ billion views
#challenge 199+ billion views
#CoupleGoals 180+ billion views
#fitness 169+ billion views
A lot of these hashtags are generic, so it should be easy enough to create a video for any of them that's still relevant to your target audience. You can use up to 33 hashtags for your video, so go ahead and add relevant words to the main hashtags to increase your discoverability!
Conclusion: Use the Best TikTok Hashtags to Tip the Viral Odds in Your Favor
Using the best TikTok hashtags means knowing the right hashtags to use for your content, brand, and target audience. Trending hashtags offer great opportunities for participation and visibility, but the fact that a hashtag is trending means that there are tons of TikTokers already using the hashtag — which can easily bury your content. The same reasoning applies to broad and high-traffic hashtags. The critical factor you should always consider is relevance. Your hashtag strategy should also focus on using a formula that effectively mixes and matches different but equally relevant hashtags, i.e., mixing and matching generic and niche hashtags, or combining a trending hashtag with your branded hashtag. When you have figured out what hashtags to use on TikTok to optimize your content for maximum reach, discoverability, and engagement, then you'll have a greater chance of landing a prime spot on users' For You feeds and raking in follower numbers.
Using the right hashtags is one way to effectively target the best audience for your content and encourage their engagement. Teaming up with an expert in TikTok growth strategy, like High Social, can also give you the advantage of advanced audience targeting capability and efficient organic content promotion. High Social can deliver accelerated and lasting TikTok growth with their advanced, proprietary AI targeting technology and in-house team of social media specialists. Start growing your TikTok today!