TikTok UGC: How To Inspire Authentic Content From Followers
When you can inspire your followers to create content about you and for you, you'll hit pay dirt in word-of-mouth promotion. Users looking to discover new brands, products, services, or interesting content on social media prefer user-generated content (UGC) over branded content. TikTok UGC is especially valuable because TikTok users highly regard authenticity. How can you inspire followers to create UGC for your brand? Keep reading to learn all about the essentials of UGC on TikTok.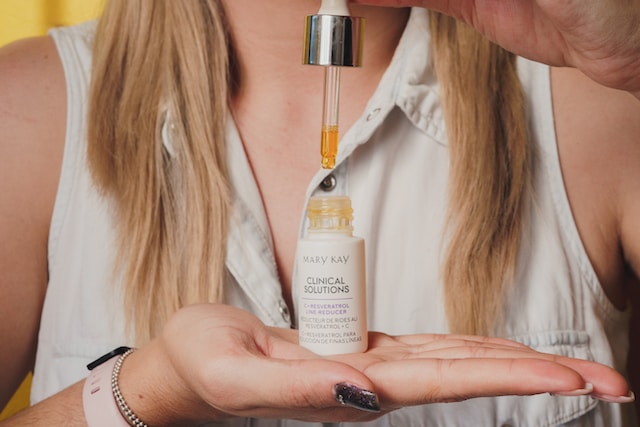 Benefits of TikTok UGC
Why do you need TikTok UGC? Sans all the scripted, choreographed, and rehearsed qualities of branded or sponsored content, users better appreciate content created by regular folks like themselves. User-generated content does a better job of grabbing and holding people's attention. UGC is more effective in engaging people's thoughts and emotions. How does UGC accomplish all these, you may ask? User-generated content delivers all these and more simply by being authentic.
User-generated content is organic feedback. You may prompt your customers on TikTok to share a video while unboxing or using your product. You may ask them for a video review of your restaurant's new menu items. Or they may create a video about your brand without being asked. In any case, UGC is considered trustworthy content by users. It offers authentic social proof for your brand.
According to the 2023 State of Social & User-Generated Content (SOSUGC) report, "consumers trust authentic, unpaid reviews from real customers more than any other type of content." Furthermore, "Authentic UGC is considered the most trustworthy because it is created by people who have firsthand experience, and it is not directly affiliated with the brand," said Matt Greener, CMO at TINT, the company that produced the SOSUGC report. UGC, therefore, can also influence consumers' purchasing decisions.
Users who create UGC for your brand serve as "spontaneous" and more relatable and believable brand ambassadors. Other people are more likely to listen to and believe what they say than they would what you have to say about yourself.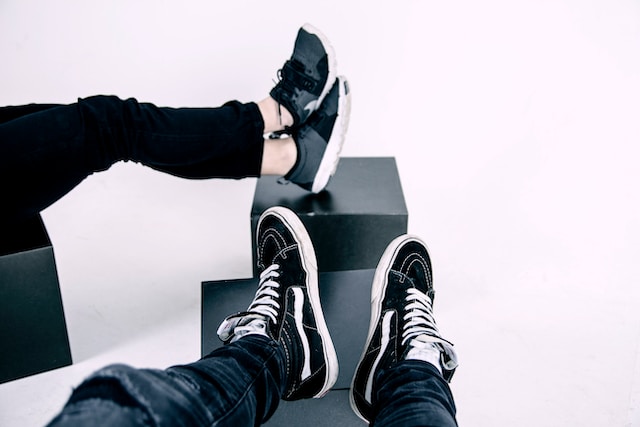 TikTok UGC Examples
Using TikTok UGC to promote your brand always works like a charm. Here are TikTok UGC examples you can use to add more fuel to your content strategy on the platform.
Hashtag Campaign UGC
A TikTok UGC hashtag campaign will help you hit two birds with one stone. First, the hashtag campaign will effectively generate buzz around your brand, product, or service. Second, the hashtag campaign will help you rouse and gather your followers and get them to participate by creating UGC.
The hashtagged UGC will be easy to find, and you can repurpose the content, with the creators' permission, to promote your brand. You can start a hashtag campaign in time for a holiday or seasonal celebration, announce an event or introduce a new product, or spread awareness about a cause.
Create a TikTok Challenge
Challenges are significant on TikTok, and you can leverage their popularity to produce valuable TikTok UGC and achieve a broad and organic reach. Like the hashtag campaign, a TikTok challenge prompts other users to participate just for fun or to help spread awareness.
Create a challenge that features your product or store location to generate great UGC. This would also be an excellent opportunity to promote your branded hashtag. Make sure the challenge is easy enough to follow. Encourage more people to join by offering an exciting prize, such as discount vouchers for videos with the most likes.
Generate TikTok UGC via Duets
TikTok's Duet feature provides the perfect format for user-generated content. You can quickly generate TikTok UGC by creating a video your followers can use for a Duet. Ask participants to get as creative as they can. Create a video that people will find fun to reproduce. Again, remind people to mention your brand in their posts!
TikTok UGC Through a Giveaway Contest
Another way to motivate followers to create UGC for your TikTok account is by running a giveaway contest. Contests are already a great way to reach people organically. They also allow to generate tons of user-generated content. The contest can be as simple as inviting your followers to create a video featuring your product. People will vote on the best, and the top three videos with the most likes will win amazing prizes.
When designing your contest, identify what your main objective is. Do you want to build brand awareness? Do you want to increase your followers? Or are you looking to boost sales for a particular product? Keep the contest simple. Set clear contest guidelines. And select prizes that people will be excited to win. Don't forget to ask participants to tag/mention you in their posts.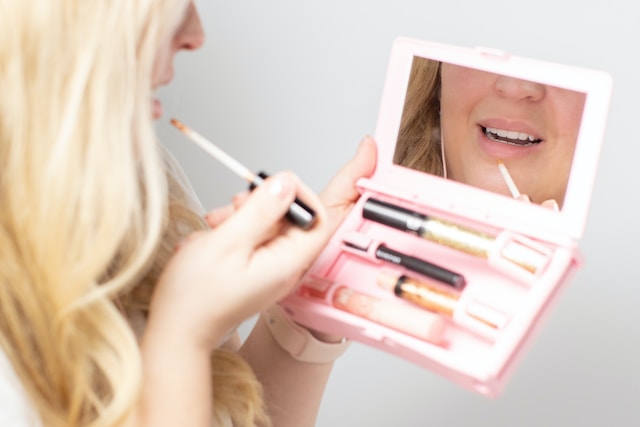 How To Become a UGC Creator on TikTok
What is a UGC creator on TikTok? A UGC creator creates sponsored content that features a business or product. A company can use the UGC for marketing purposes, but the creator is not obligated to share the content on their channel. In comparison, companies typically pay an influencer to create content and promote the brand on their channel.
While being a UGC creator is technically a paid gig (although the compensation may be in cash or some other form), the content is more casual, authentic, and less polished and scripted than influencer content. In other words, a UGC creator creates content that mimics the genuine quality of traditional UGC.
Here are some tips to help you become an effective UGC creator on TikTok.
Put together a filming setup that creates a comfortable and natural atmosphere. In most cases, you'll only need your smartphone on a tripod to create your TikTok UGC. You can add a ring light, lavalier mic, and creative backdrops to your setup.
Build your UGC portfolio. This means creating content featuring your favorite brands and products for free. You can create an unboxing video, a how-to or tutorial video, or a video review. If the brand you're featuring uses specific hashtags for the product, don't forget to use them, too.
Learn how to edit your videos. Study similar videos created by other UGC creators or influencers. Practice editing videos using TikTok's in-app editing features. Find third-party video editing tools that best suit your needs.
Share your UGC. You can learn more about your UGC strategy's effectiveness when you post your videos. Brands will also take you more seriously when they see your UGC on your page.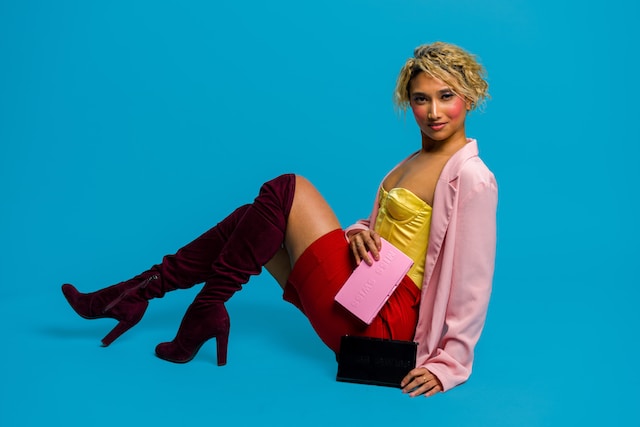 Brands Using UGC on TikTok
Let's look at some of the most successful TikTok UGC campaigns to stimulate your creativity and help you get the most out of your followers' content.
Samsung's #danceAwesome UGC Campaign
Samsung's #danceAwesome TikTok UGC campaign invited people to participate in the dance challenge. The company created the challenge to promote the Samsung Galaxy A series featuring Blackpink dancing to the song they made for Samsung. Samsung also collaborated with TikTok influencers to spread the word about the challenge.
Users produced almost five million pieces of UGC in response to the campaign.
Gopro's UGC on TikTok
Because GoPro manufactures action cameras, a lot of the content they share on their social media channels is UGC. These customer-created video clips are, of course, ideally at home on TikTok. GoPro keeps its more than two million TikTok followers actively engaged with the UGC they receive from customers and creators.
Estée Lauder's #NightDoneRight Hashtag Challenge
The cosmetics company launched the hashtag challenge in collaboration with 11 creators on TikTok. The challenge generated TikTok UGC by inviting users to create videos featuring their best-selling product, Advanced Night Repair. The challenge aimed to inform women about the importance of a healthy nighttime skincare routine.
Adobe's UGC on TikTok
As a widely popular photo editing and design software company, Adobe offers plenty of opportunities for users to create UGC featuring the brand. Check out their TikTok page; you'll see that TikTok creators and customers produce many of their posts.
One of their most popular TikTok UGC campaigns is collaborating with Jamey Gannon, a customer and TikTok creator. Gannon produced UGC promoting the AdobeMAX conference, which generated more than 140 thousand views.
Chipotle's #ChipotleLidFlip Hashtag Challenge for TikTok UGC
Chipotle created the TikTok UGC #ChipotleLidFlip challenge to engage their followers on the platform. The challenge involved flipping the lid of a Chipotle bowl. Participants performed fun tricks, and the challenge generated millions of views within weeks. Chipotle also sought the help of popular TikTok creators to kick the campaign into gear.
Guess' #InMyDenim Challenge
Guess launched the #InMyDenim challenge in 2018 to promote their Denim Fit Fall Collection just in time for back-to-school season. The challenge used Bebe Rexha's "I'm a Mess" song and invited TikTok users to show off their Guess denim fashion ensembles. The clothing company collaborated with TikTok influencers to produce videos demonstrating how the challenge works.
The six-day campaign generated over five thousand UGC videos, more than ten million views, and an estimated 12 thousand new followers on TikTok.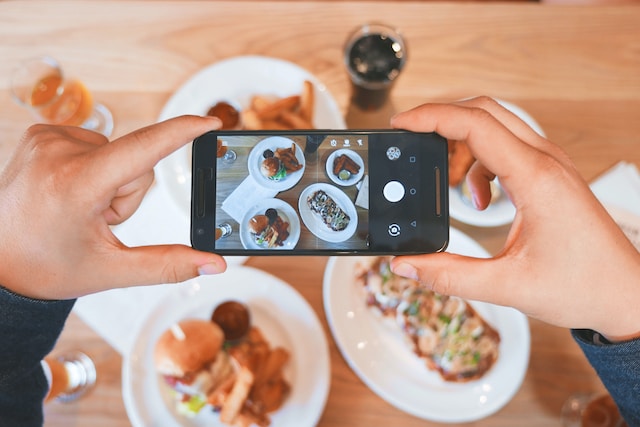 Use a TikTok Ugc Agency To Generate Authentic Content for Your Brand
There's plenty of room to get creative and encourage users to feature your brand in a UGC video for TikTok. If you have the budget for it, you can get the services of an influencer or collaborate with a popular TikTok creator to give your TikTok UGC campaign the momentum it needs. Or you can subscribe to the services of a TikTok UGC agency.
A UGC agency will help you develop a strategy to effectively generate UGC and incorporate it into your overall marketing strategy. Generating quality user-generated content also involves targeted brand promotion. And a UGC agency or a TikTok management company like High Social can give you the expert guidance you need to target authentic and interested users.
When you subscribe to one of High Social's TikTok growth plans, you'll enjoy the advantage of their advanced, proprietary AI technology. The technology makes precise audience targeting possible so that you can identify real TikTok users who are already interested in what your brand offers. High Social's team of social media specialists will also help you generate more interest and views for your content through targeted promotion.
With the right audience discovering your brand and seeing your content, you can kickstart a successful TikTok UGC campaign. You can expect to generate highly appealing and relatable user-generated content that will help spread more awareness about your brand.
Let High Social fine-tune your audience-targeting strategy so you can reach authentic users whose interests and interactions on TikTok match your brand's identity and content. Level up your TikTok game and get the exposure you need. Start growing your TikTok today!