How To Get Alot of Followers on Tik Tok for Real Fame
Do you want your fifteen minutes of TikTok fame? Participate in the latest trending TikTok challenge. If you build a distinguished brand in your niche and industry, you must claim and own your TikTok spotlight. Find out how to get alot of followers on Tik Tok to achieve lasting fame and success.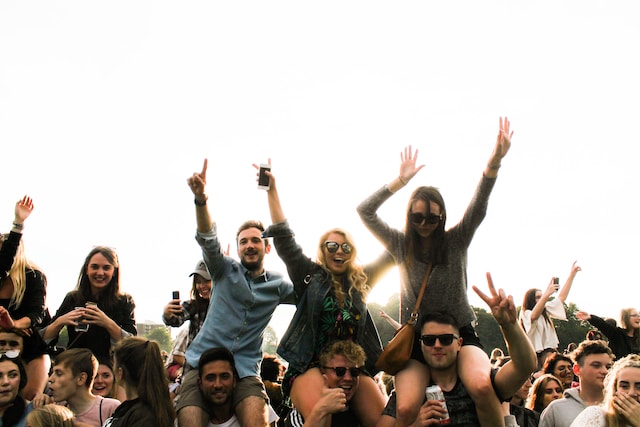 How To Get Alot of Followers on Tik Tok: Old and New Tricks To Try
You don't need to be a marketing expert to know how to get alot of followers on Tik Tok. Try these tricks — some are old, and others are new — to get your shot at genuine TikTok fame.
How To Get Alot of Followers on Tik Tok With Effective Posts
If you want to know how to get alot of followers on Tik Tok, you have to create videos that are worth watching. How do you create an effective TikTok post?
First things first, you must identify the specific purpose of your post. What value does it offer to your target audience? What reaction and interaction are you hoping to get from them? TikTok posts are mostly centered around the videos themselves. Your specific video content must address your target audiences' needs or align with their passions and interests.
How you deliver the video content is another essential consideration. Do your viewers prefer humor? Or are they more likely to watch something emotionally or intellectually provocatively? Your followers may be more inclined to watch informative videos with a straightforward, no-nonsense delivery.
When you post your video, you must also think about the other elements that go with it: the main caption, a call to action, hashtags, mentions, and even some emojis.
TikTok videos don't require long captions. Keep yours short and punchy. A one-liner is the ideal choice. Add an emoji or two to punctuate your text appropriately. Use a call to action if your viewers want to perform a specific action in response to your video. Mention relevant accounts and the music you use in your video, if any. And don't forget relevant hashtags to categorize your TikTok video accurately.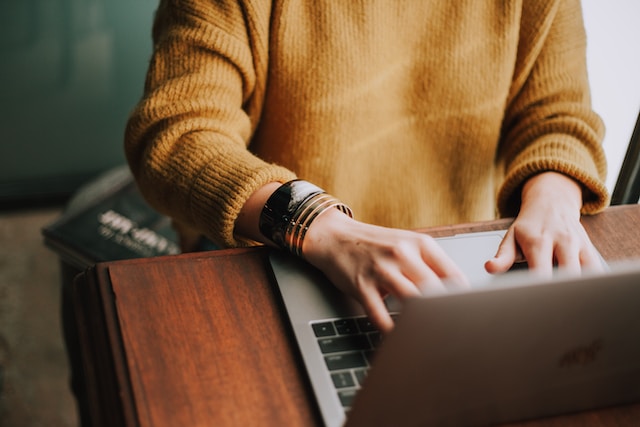 How To Get Alot of Followers on Tik Tok With Shared Content
Another plan you can adopt for how to get alot of followers on Tik Tok is sharing another creator's content. You can repost a TikTok if you feel your followers will appreciate it as much as you do. While your reposted content does not appear on your profile, it may appear on your followers' For You feeds. They will see your profile picture above the content creator's name.
You will also have the option to add a comment to your repost. The comment will appear over the reposted video and in the comments section of the original video.
How does reposting help you attract new followers? If a reposted video is from a popular account, it will likely appear on the For You feeds of the account's audiences. This creates an opportunity for you to reach potential new followers. Just make sure the account's audiences are similar to yours.
Reposting allows you to stay active on TikTok through other creators' videos. Just ensure you share more of your videos than those of different accounts.
Here's how to repost a TikTok:
Tap the share/arrow icon at the bottom right when you see a video you want to repost.
Another set of options will pop up; select the yellow button with the rotating white arrows that say "Repost."
Add a comment to your reposted video.
How To Get Alot of Followers on Tik Tok With the Right Sound
One of the best practices for how to get alot of followers on Tik Tok is using audio in your videos. In a TikTok article revealing the results of a study commissioned by the platform, TikTok Global Head of Music Ole Obermann stated:
"TikTok has become an integral part of music discovery, connecting artists to their fans and introducing brands to every corner of the community. TikTok is the home for music trends that permeate the industry, charts, and culture. From emerging artists to small business owners, the research from MRC Data reinforces that by associating with the right music or sound on TikTok, creators, artists, and businesses alike can see a major impact."
Here are the most significant results of the said study:
68% of users say they remember the brand better when its videos feature songs they like.
58% say they feel a stronger connection to the brand when it uses songs they enjoy.
58% of users also say they're more likely to talk about the brand or share the ad if a video features a song they like.
62% say they're curious about the brand if its video uses a song they like.
67% of TikTok users would prefer to see videos from brands featuring popular or trending songs on TikTok.
Stay up-to-date on trending songs on TikTok via the Creative Center. And never miss an opportunity to use popular music in your videos.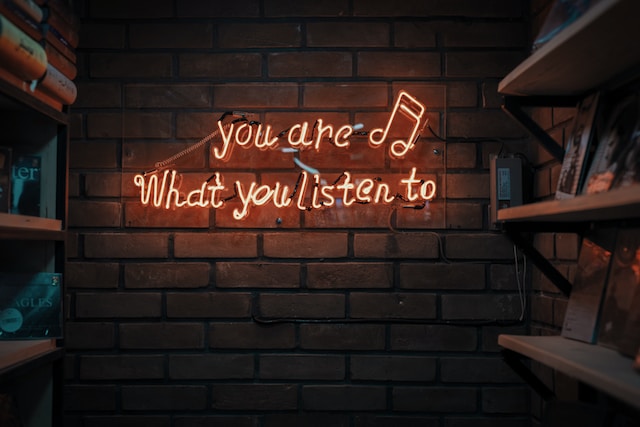 How To Get More TikTok Followers Through Trending Conversations
TikTok trends are not just about challenges, dance choreographies, lipsyncs, and effects. TikTok is also a pioneer in trending and culture-driven conversations. Hopping on emerging trends in your niche or industry should always be part of your plan for how to get alot of followers on Tik Tok.
Sofia Hernandez, TikTok North America Business Marketing Head, said this in the abovementioned article: "Our community invites brands to lean into and participate in trends, to connect through conversations, and to co-create, all of which builds advocacy and ultimately drives purchases."
TikTok's trendsetting opportunities help forge strong connections between brands and their communities. Trends also inspire action and brand affinity. 43% of users say they try something or go somewhere new after seeing it at least once on the platform. And 61% of TikTokers reveal they like brands better when they create or participate in a trend on TikTok.
Whether you want to support a cause or join a conversation on a relevant issue, your participation can help you reach new users and deepen your connections with your current followers.
How To Get Alot of Followers on Tik Tok Through UGC
User-generated content (UGC) is a handy and minimum-effort strategy for how to get alot of followers on Tik Tok. You have nothing to lose and everything to gain when you ask your followers to create content featuring your brand or products/services and to tag/mention you in their posts.
UGC is highly effective in building brand awareness, loyalty, and authenticity. Because UGC features real people, users consider the content trustworthy and the featured brand worth checking out, at the very least. At the most, you'll gain new followers organically.
When encouraging UGC, don't forget to ask your followers to use your hashtags. When you have a community of followers who love you enough to promote your brand willingly and without compensation, you got it made on TikTok.
When you repost or repurpose UGC, always ask for the owner's permission first and give credit to the creator. You can use Duet or Stitch to repost or respond to a user's UGC.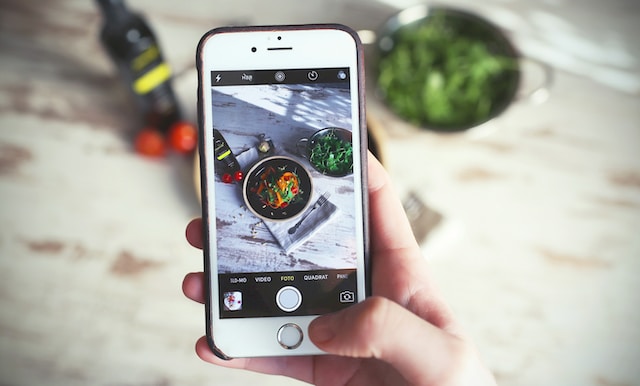 How To Get Alot of Followers on Tik Tok Through Niche Interests
TikTok has made niche interests mainstream with the help of its unique discovery algorithm, which handpicks the most suitable content for every user. Leveraging these niche interests is a nifty and effective trick for how to get alot of followers on Tik Tok.
On TikTok, niche interests or subcultures have the potential to gather lasting and loyal followings. Tapping into a subculture relevant to your brand can effectively drive brand awareness and promote your value to your niche community. These niche communities allow you to reach new and highly interested audiences while giving them the pleasure of discovering your value.
From some of the major content categories on TikTok listed below, dig deeper to find niche communities where you can make a significant impact:
Motivation
Education
Food
Fashion
Sports & Fitness
Culture
How To Get Alot of Followers on Tik Tok Through TikTok Business Tools
Switching to a TikTok business account is a must if you're serious about learning how to get alot of followers on Tik Tok.
What are the benefits of a TikTok business account?
Access Analytics to get accurate performance insights and learn what works for your audience.
Access to business tools to help you scale your brand presence and build your engagement.
Enable business-friendly features to convert viewers into customers quickly.
Access creative tools to help you develop your content creation strategy.
To set up your free business account, just follow these steps:
In the app, tap "…" on the top right of your profile page.
Select Settings & Privacy.
Tap Manage account.
Select Switch to Business Account.
With a business account, you'll also be able to create TikTok ad campaigns, which are SOP for how to get alot of followers on Tik Tok if you're running a business. TikTok offers all types of businesses a full suite of solutions to drive results. TikTok statistics show that:
TikTok ranks #1 globally for ad equity: it's the preferred ad environment for brands and consumers.
TikTok users are 1.5x more likely to immediately go out and buy something they discovered on the platform.
68% of TikTok users find advertising content here unique or different from any other platform.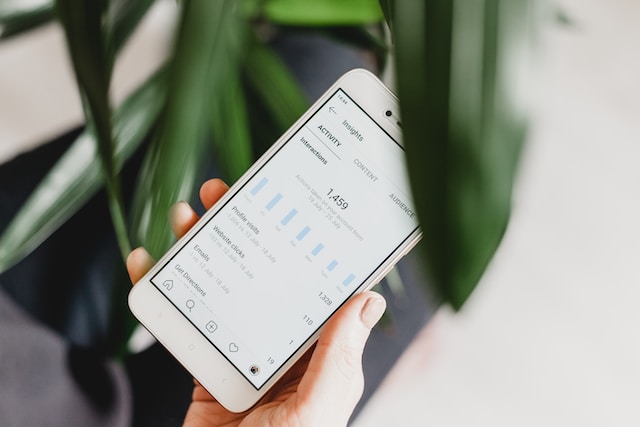 How To Get a Lot of Followers on TikTok Hack
With time and dedication, you'll eventually develop a strategy for how to get alot of followers on Tik Tok that works best for your brand. But if you're in a hurry to boost your follower numbers, a growth tool is a "How to get a lot of followers on TikTok hack" you can try. But should you take this shortcut?
Here are instances when a growth tool might be beneficial:
If you're just starting on TikTok and need the follower numbers to signal the TikTok algorithm, your brand may interest certain audiences.
If you have already shared plenty of videos, your profile is still not getting enough traction on the platform.
If you're still building your name and need help generating buzz and curiosity around your brand.
If you want to explore this option, the following sites are worth a visit.
How To Get Alot of Followers on Tik Tok Via Social-Viral
Use Social-Viral as a quick solution for how to get alot of followers on Tik Tok. You can choose High-Quality Followers or followers with profile pictures in their accounts but very little profile activity. Or opt for Premium followers, which are made up of active accounts.
High-Quality Follower packages are as follows:
50 followers for $1.53
100 followers for $2.96
250 followers for $6.17
500 followers for $7.50
1000 followers for $15.00
5000 followers for $75.00
For Premium followers, some of the available packages are below:
250 followers for $6.00
500 followers for $12.00
1000 followers for $24.00
5000 followers for $78.00
10000 followers for $167.00
How To Get More TikTok Followers Via InstaFollowers
If you're looking for a quick fix for how to get alot of followers on Tik Tok that also offers a free trial, you can try InstaFollowers.
You can claim 25 TikTok fans for free with your username and email. And you can use this free service once per week. This is a smart option if you want unnoticeable, small, and regular increases in your follower numbers.
If you like the service and are ready to purchase more followers, available packages are as follows:
100 followers for $2.50
250 followers for $5.00
500 followers for $8.50
1000 followers for $16.00
10000 followers for $150.00
How To Get More TikTok Followers Via SocialBuddy
If you prefer a solution for how to get alot of followers on Tik Tok that delivers daily growth, check out SocialBuddy. SocialBuddy provides "Steady growth with 10-50 new followers per day." You must sign up for their monthly Growth Plan, which will set you back $99 monthly.
How does it work? SocialBuddy does not deliver followers in bulk like other growth tools. The app draws the attention of your target audience, so you'll gain followers based on their interest in your content.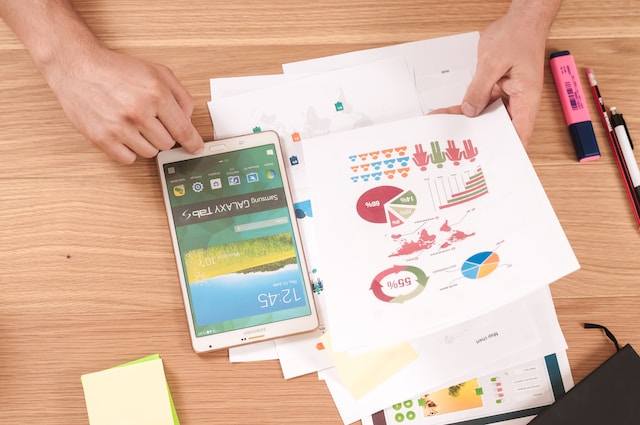 How To Get a Steady Influx of New Followers on TikTok
Knowing how to get alot of followers on Tik Tok is no longer as simple as dancing your way to instant fame. You need multiple strategies to reach your target audience, keep viewers engaged, stay visible and relevant, and sustain your follower growth.
Like other social platforms, real growth begins with connecting with the right audience. TikTok's community-centric approach to social networking makes it easy for creators to forge the right connections. As long as you're committed to your brand identity and deliver authentic content that resonates with your audience, you'll achieve lasting TikTok success.
To reach the right people, knowing who your audience is based on their demographics and interests is only half of the equation. The other half involves having the ability to find them and helping them find you. You must utilize optimization strategies to ensure the odds of showing your videos to interested viewers are in your favor. You can improve your odds with AI technology and expert TikTok growth help for enhanced targeting accuracy.
To find audiences who will likely become active and loyal followers, team up with an expert in TikTok growth management, a company like High Social. High Social's advanced, proprietary AI technology will give you precise audience-targeting capability. When you subscribe to a High Social growth plan, you'll experience a steady influx of new followers who are genuinely interested and highly engaged.
Level up your TikTok game and get the exposure you need. Start growing your TikTok today!