How to Gain Followers on Tik Tok: It's All About Trends
TikTok breached the 1 billion mark for monthly active users in the last quarter of 2021. The platform's immense popularity is nothing short of phenomenal. These days, you can't go online without seeing at least one TikTok video of someone dancing or lip-synching to the latest trending music or song. And the music/song most likely started trending because of TikTok. It may seem like anybody can learn how to gain followers on Tik Tok. But with so many people hoping to become the next TikTok sensation, shooting your way to fame will require more than a 10-minute video.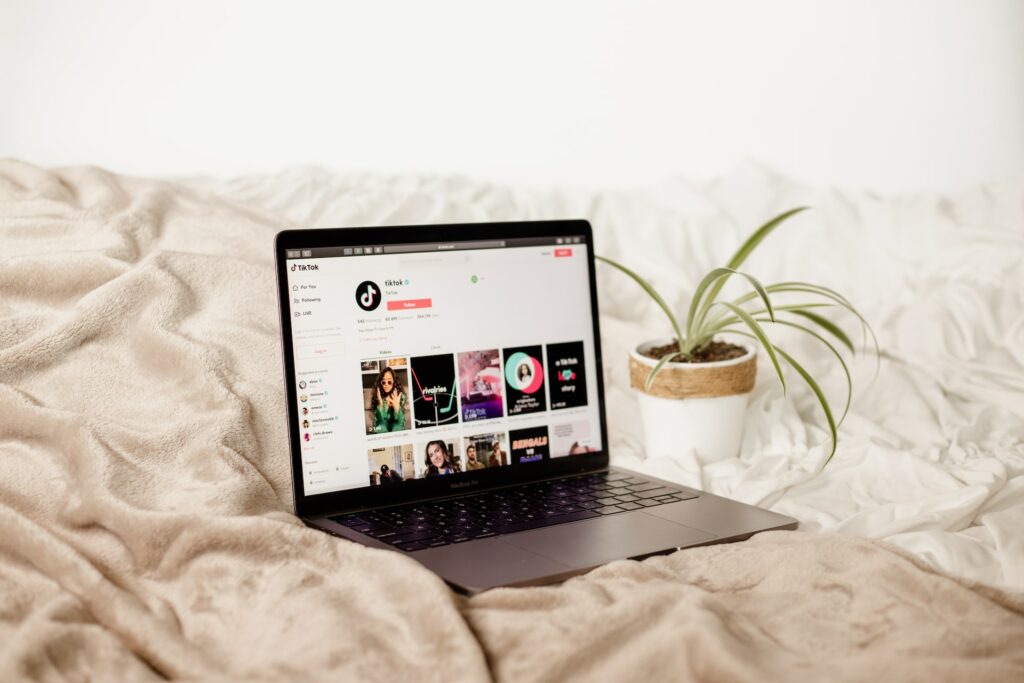 How to Gain TikTok Followers Fast
Are you eager to know how to gain TikTok followers fast? Going viral is more challenging today than only a few years ago. You need tons of followers to get enough views and shares and go viral, but to get tons of followers and you need a legitimate TikTok hit. TikTok growth is the proverbial chicken-or-egg situation. But don't despair. You can try strategies to increase your chances of having 5 (or 10) minutes of fame on TikTok.
How to Gain Followers on Tik Tok by Hopping on a Big Trend
Know what's trending, and you'll know how to gain followers on Tik Tok fast. Hop on a trend, and you can instantly connect with countless users already participating in a hashtag challenge, the hottest dance choreography, or a viral TikTok Stitch or Duet.
Niche trends tell you what your target audience is currently into. Check out the competition to find out what's trending in your community. Choose a trend based on what hashtags are spreading like wildfire or what music has been playing nonstop.
According to TikTok's 2022 year-in-review report, these were the trending tunes around the world:
"Ginseng Strip 2002" by Yung Lean
"Sunroof" by Nicky Youre & dazy
"Wait a Minute" by WILLOW ⌚
"Beat Automotivo Tan Tan Tan Viral" by WZ Bea
"Cool for the Summer" by Demi Lovato
"Jiggle Jiggle" – Duke & Jones & Louis Theroux
"Me Porto Bonito" by Bad Bunny & Chencho Corleone
"About Damn Time" by Lizzo
"L$d" by Luclover 😵
"Una Noche En Medellín" by Cris Mj
The report also lists 2022 trends that are uniquely TikTok: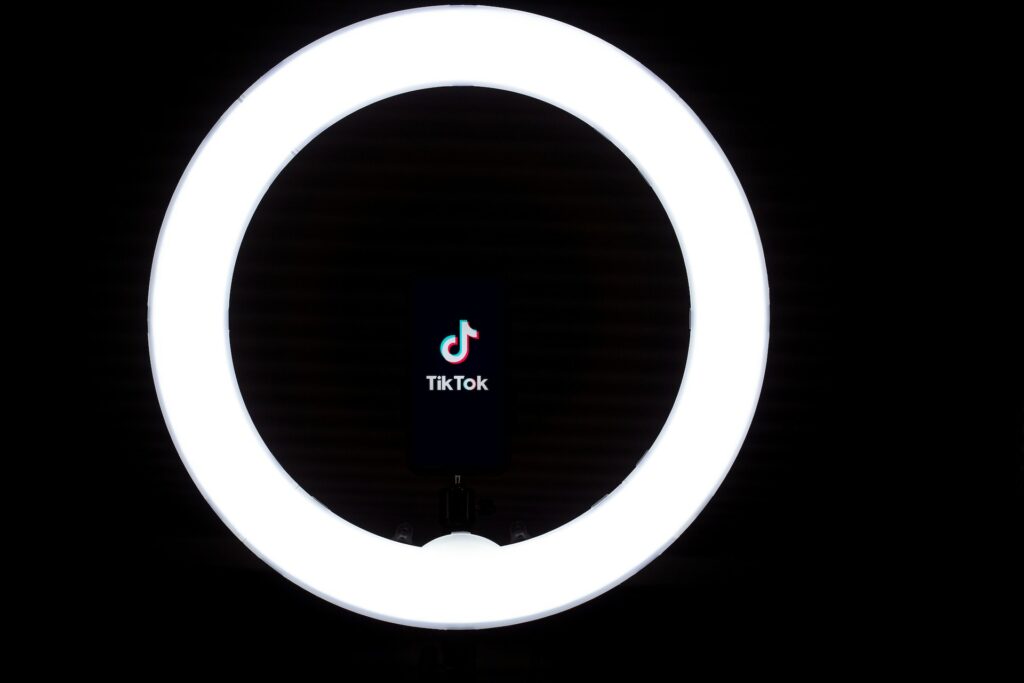 How To Grow Your TikTok Followers Fast by Landing on the for Your Page
As TikTok's primary discovery tool, the For You Page (FYP) is one of the best "hacks" for how to gain followers on Tik Tok fast. The FYP introduces a user to a feed of personalized content chosen by TikTok's algorithm according to the user's interests.
Check out your FYP to identify niche trends you can use when creating content by creating a video based on your target community's interest. Your content can also get featured on the FYPs of other people in your niche. You can gain followers quickly when you get featured on users' FYP.
The same TikTok report lists the top trending For You Faves in the United States and worldwide.
These are the For You Faves in the United States last 2022:
@amauryguichon – Constructing a huge chocolate giraffe
@chipmunksoftiktok – Squishy's back after hibernation!
@rosalia – You can say a lot with the way you chew gum
@blondebrunetteredhead – A deadpan take on "Jiggle Jiggle" by the leads of Riverdale
@little.blooming.women – "I'm just a baby!"
@schmoyoho – The beloved Corn Kid gets remixed
@lizzo – Lizzo helps us learn the choreo for "About Damn Time"
@itsmrfinn – A teacher's elaborate yearly school musical reveal
@jimmydarts – Helping Tom get back on his feet
@meltandpour – The ultimate showdown: lava vs. ice
These were 2022's hottest trends around the world:
@ox_zung – The Stitch expert shares tricks that made us gasp!
@rosalia – Rosalía shows us all how to slay
@lav_sings – Wows us with her #DesiTok singing skills
@robertirwin – The Aussie conservationist rescues a baby blue-tongued lizard in the outback
@thammachad – An iconic Thai creator receives an award in all their glory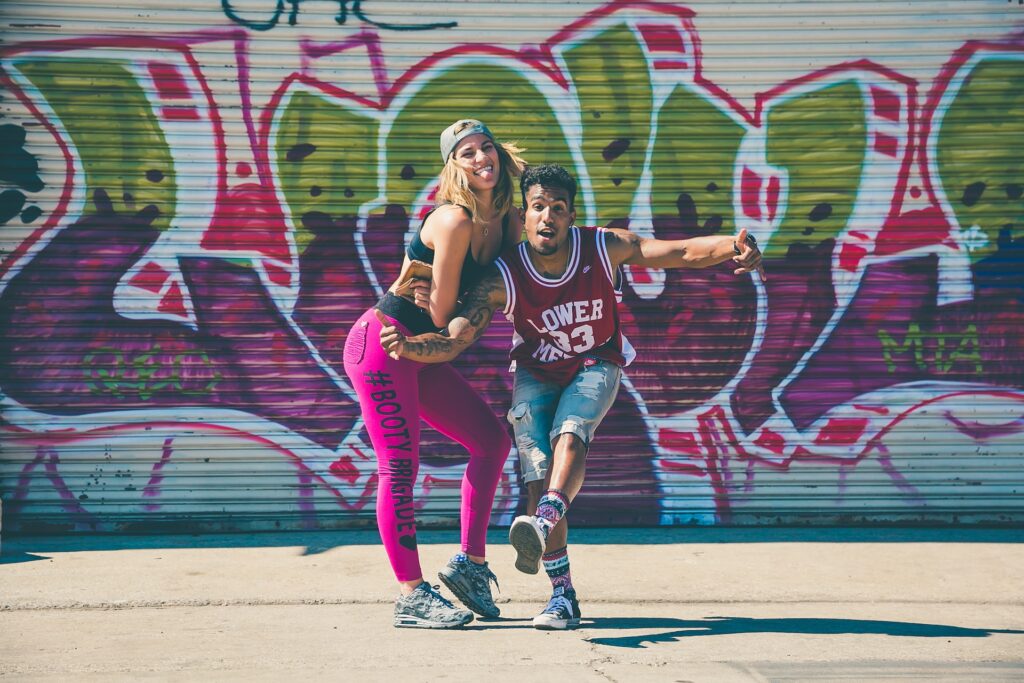 How to Gain TikTok Followers for Free: Participate in a Challenge
You can use TikTok challenges to gain TikTok followers for free in two ways. Participating in a challenge is one of the quickest strategies for gaining followers on TikTok. The second way is by creating a challenge of your own.
Challenges are everywhere on TikTok, so the real challenge is choosing the right one. Keep these tips in mind when selecting a challenge:
Find a challenge your target community/audience is also participating in or engaging in.
Choose a challenge that you can recreate easily and that you can add a personal spin to.
Participate in a challenge that your target audience can relate to.
Choose a challenge with a hashtag relevant to your target audience and community.
Choose a challenge using TikTok music/sound trending in your niche/industry.
When creating a challenge for your brand, grab the opportunity to promote your branded hashtag. Make the challenge easy enough for your followers to recreate. Remember that it should be fun to encourage participation. You can also incentivize participation by turning your branded hashtag challenge into a contest. And don't forget to encourage your followers to invite more people to join.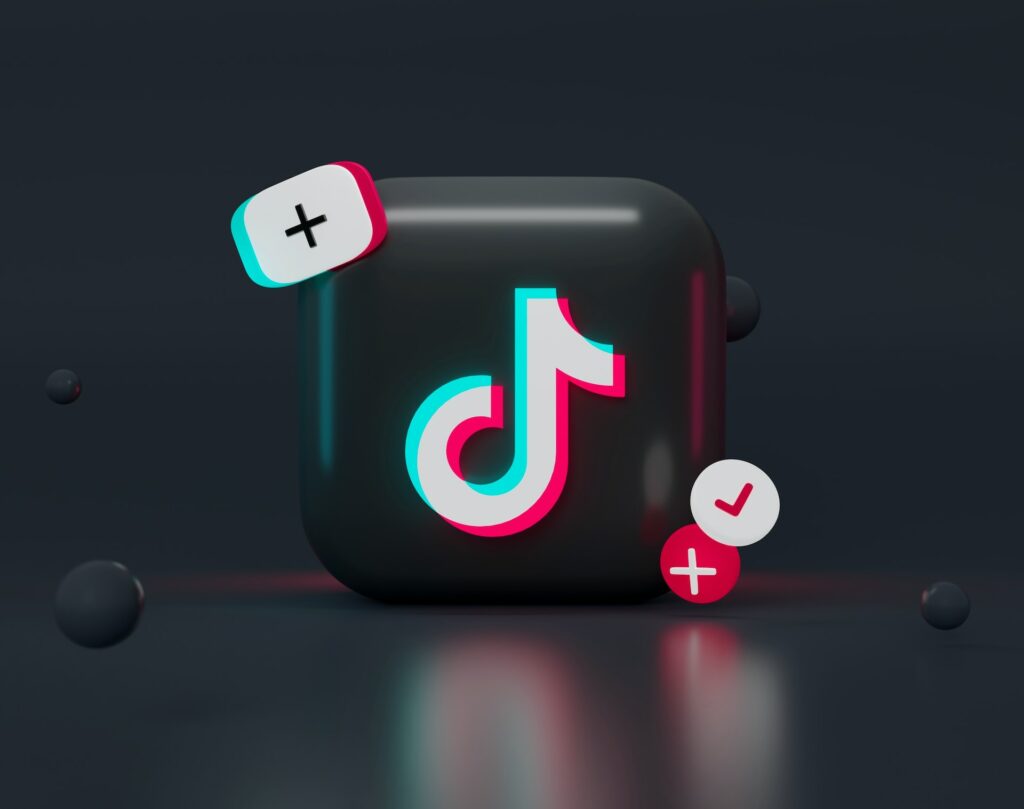 How To Reach New Audiences to Gain New Followers
Reaching new audiences as a strategy for how to gain new followers on Tik Tok is made possible by the platform's active subcultures. TikTok has hundreds of subcultures you can connect with and waiting to discover your brand. According to TikTok:
"Subcultures are groups of people with beliefs or ideas that differ from those of mainstream culture. These submersive worlds represent passionate communities that gather around similar interests, aesthetics, and values on the platform. These modern tribes have exploded across TikTok, drawn to the platform to celebrate their idiosyncrasies and share their passions with like-minded users. Here, they can openly express themselves and discover new ways to stoke their enthusiasm. In many cases, they also converge on products and can organically elevate brands to cult status."
When you align yourself with the right subcultures, you can open the doors to new sets of audience demographics wide open. The right subcultures can help make your brand instantly TikTok famous.
Remember that authenticity is key when connecting with a subculture relevant to your brand. Once you get their attention, ensure they'll appreciate your credibility and how your brand is authentically aligned with their subculture.
TikTok's 2022 report lists the following as the top trending TikTok communities in the United States: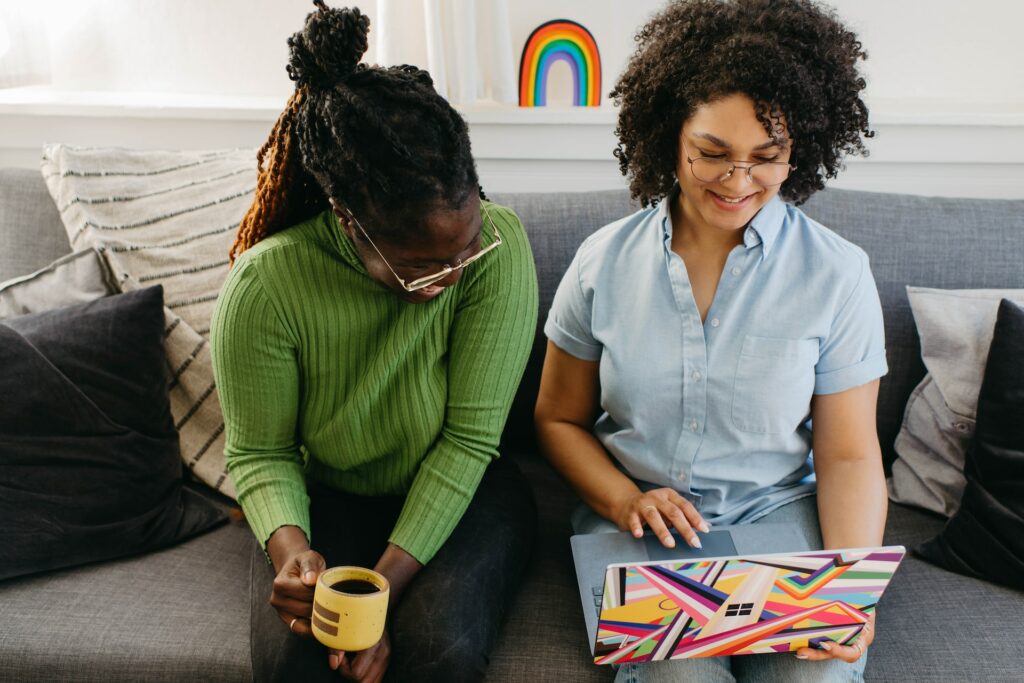 How to Gain Followers on Tik Tok Without Posting: Use Apps
Do you want to know how to gain followers on Tik Tok without posting? You can try apps that offer TikTok follower packages. Before buying followers to boost your brand's popularity and visibility on TikTok, remember that doing so can hurt your credibility. Your real and potential new followers can easily identify fake followers; when they do, they will most likely lose interest in you.
If your brand's growth needs help to gain momentum, you can check out these apps.
Gain Followers for Free
Try these apps to gain free followers on Tik Tok. Note that there's no guarantee that the free followers you'll receive are real users. If you're only looking for a superficial boost in follower numbers, the following sites may help.
InstaFollowers. Just provide your TikTok username to get 10 free TikTok fans on InstaFollowers. You can use the free service once weekly to receive a regular influx of new followers. However, don't take your eyes off your goal. Keep perfecting how to gain followers on Tik Tok who are authentic and genuinely interested in being part of your community.
TikTokFollowing. You don't need to log into your account to get 20 free TikTok followers. You can also avail of the site's free TikTok likes and views.
EnforceSocial. You'll need to provide your username and email address to get 100+ free TikTok followers from EnforceSocial. You can use the free service once per account every 24 hours. The company is new in the industry and still building brand awareness, so take advantage of this offer while it's still available.
How to Gain Followers on Tik Tok in Bulk
If you're interested to know how to gain followers on Tik Tok in bulk, check out these sites and the different follower packages they offer.
SocialWick. You can purchase anywhere between 10 and 20 thousand followers on SocialWick. The site has no set follower packages. You can specify your desired followers based on your budget and other needs.
InstaFollowers. On InstaFollowers, you can buy 10 to 150 thousand TikTok followers. Delivery time depends on the size of your order, but it begins within 2 hours after completing your purchase.
SocialViral. You can choose between high-quality and premium TikTok followers on SocialViral. Their follower packages range from 50 followers to 5,000. You can expect delivery of your entire order within 1 hour of your purchase. However, note that the platform as spam activity may flag a quick and massive increase in follower numbers.
When choosing a site to buy TikTok followers, keep the following in mind:
Make sure the site is SSL-secured. Look for the "https" protocol in the site's URL.
Read customer reviews. Find out what customers say about the service on the company and trusted review sites.
Compare pricing. Find 3 to 5 vendors and compare their packages in terms of pricing.
Review the vendor's refund policy. A trustworthy vendor should offer a money-back guarantee within a reasonable period after purchase.
Look for sites that offer a free trial. Avail of the site's offer of free followers, if available, to test the waters before making a purchase.
Look for sites that offer premium or active followers. Most vendors provide "high-quality followers"; other sites give you the option to buy "premium" or "active" followers. Choose the latter to get followers who actively engage with your brand instead of fake or inactive profiles.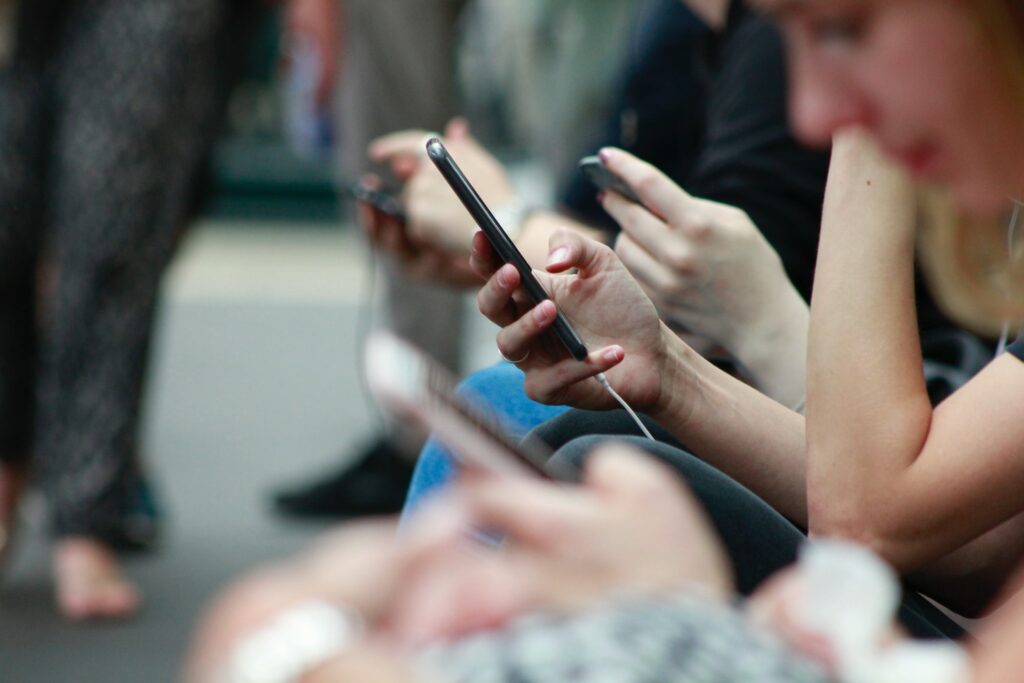 How to Gain Followers on Tik Tok on a Regular Basis
Achieving real and lasting growth requires knowing how to consistently gain followers on Tik Tok. The influx of new followers may be slow on some weeks and fast on other weeks, but the important thing is to have sustained growth.
With nearly 2 billion monthly active users, TikTok offers a massive pool of audiences for almost any niche or sub-culture. Reaching the right audience is the tricky part. You'll need the precise audience-targeting capability to help potential new followers discover your brand. Proper audience targeting is also crucial to put your content in front of your audience every time you upload a new TikTok video. And you need to do this every day to ensure continued growth.
An expert in TikTok growth strategy can give you the push you need to get the ball rolling. High Social offers advanced, proprietary AI technology to give you an audience-targeting advantage. Their team of TikTok specialists will use their marketing know-how to promote your content to your target audience. High Social will deliver real followers who are genuinely interested and highly engaged.
You can be sure of consistent and quality engagement and, therefore, rewarding and lasting growth. Start growing your TikTok today!