TikTok Influencer Salary: How Much Money Can You Make?
TikTok has reinvigorated the influencer economy — giving aspiring influencers a fighting chance against established digital megastars. TikTok walks the talk when they say they appreciate and celebrate talented creators. From tips and virtual gifts to the Creator Fund, Creator Marketplace, etc., plenty of monetization opportunities await on the platform. How much money can you make as a TikTok creator? What's the average TikTok influencer salary these days?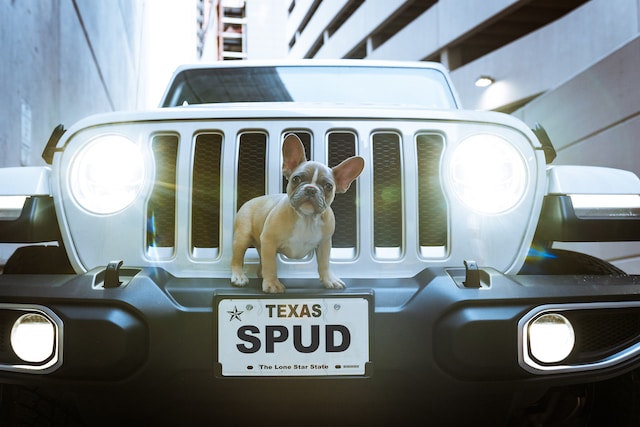 Average TikTok Influencer Salary
For new content creators, Instagram and YouTube have become nearly impossible to break into. Fortunately, the arrival of TikTok several years ago reshaped the influencer marketing landscape. TikTok is the place to be if you're a new music artist, video creator, or influencer.
Are you curious about the average TikTok influencer salary? How much does a micro-influencer or a mega-influencer make on TikTok?
An influencer on TikTok — which falls under the umbrella term "TikTok creator" — can earn on the platform through influencer marketing or brand deals. Like everywhere else, follower count and engagement largely determine TikTok influencer salary.
Brand collaborations offer the most lucrative earning opportunities. Let's have a peek at how much some popular creators are earning from brand deals on TikTok. (These numbers are from a recent Insider report.)
Colin Rocker is a New-York city based creator with over 74K followers on TikTok. His content typically centers around career advice. He has landed brand deals with companies like Google, L'Oréal, Adobe, Kiehl's, and Hollister. He earned $100 apiece to create three videos for his first sponsored collaboration on TikTok. He only had 38k followers back then. Rocker now charges between $400 and $600 per TikTok post.
Naomi Melanie Leanage started as a full-time YouTuber in 2015. She switched to TikTok in 2019 when her YouTube growth plateaued after hitting 22K subscribers by the end of 2016. She now has 500k TikTok followers and charges a minimum of $6,000 for a TikTok post.
Deanna Giulietti is a lifestyle creator with 1.8M TikTok followers to date. She started posting on TikTok in November 2020 after she lost her job due to the COVID-19 pandemic. By January 2021, her community of followers grew from 250K to one million. She made $535,000 in 2021 from brand deals alone.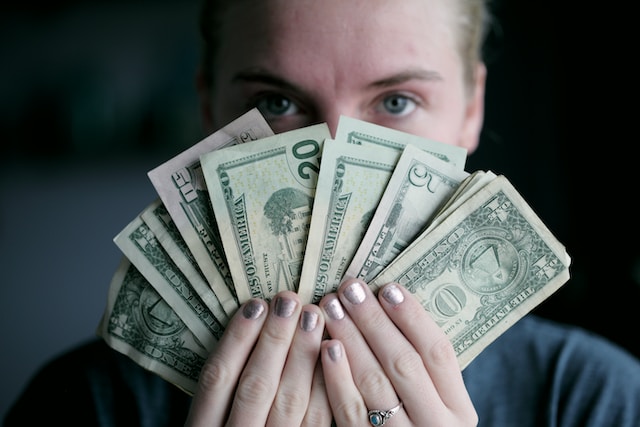 How Do Influencers Make Money on TikTok?
Aside from brand deals, how do influencers make money on TikTok? Creators can explore TikTok's fund-based programs and in-app monetization features. As a relatively new social channel, TikTok is still experimenting with performance-based income models for its talented stars. But the platform has always been steadfast in its commitment to supporting and rewarding its high-performing creators.
Let's look at the different ways that TikTok creators can make money on the platform.
Earn a TikTok Influencer Salary Through Creator Marketplace
If you want to start earning a TikTok influencer salary through brand collaborations, check out TikTok Creator Marketplace.
What is it? TikTok Creator Marketplace is a dedicated platform that directly connects brands with top creators.
Who can join? Any brand on TikTok can go to Creator Marketplace to discover potential partners for collaboration. Influencers and other creators have to apply or wait for an invite to join TikTok's pool of highly recommended talents. Eligibility requirements are as follows:
You must be at least 18 years old.
You must have a Personal/Creator account.
You must have at least 10,000 followers.
You must have at least three published videos in the last 28 days.
You must have earned more than 100,000 likes on your posts within the last 28 days.
Why should you join? When you participate in Creator Marketplace, you can easily connect with brands searching for creators like you. You will also receive official support from TikTok on brand campaigns and have access to online collaboration tools. Because TikTok carefully selects marketplace members, you'll enjoy increased credibility and prestige and better sponsorship opportunities.
Earn Through Branded Content
You don't need to join TikTok Creator Marketplace to earn a TikTok influencer salary through brand collaboration. You can team up with a brand and create branded content all on your own!
What is it? Branded content is any creator-made video that promotes brands, goods, or services in exchange for something of value.
"A branded content post can include a product which you have been gifted or received funds to post about. It may involve you receiving a commission from a third party if other creators purchase the product or service you post about. It can even be a post that features a brand you have a commercial relationship with, such as if you're a brand ambassador or something similar."
Who can participate? Anybody can create branded content on TikTok. You can collaborate with a brand and produce sponsored videos if you adhere to TikTok's Branded Content Policy. You must also enable the Branded Content toggle for any branded content you post.
Why should you create branded content? Branded content is an influencer's bread and butter. For most successful influencers, brand deals are their primary source of income. Even if you're only a nano-influencer on TikTok, you can explore many sponsorship opportunities within your niche. Your level of engagement weighs more than your number of followers when it comes to landing brand deals on TikTok.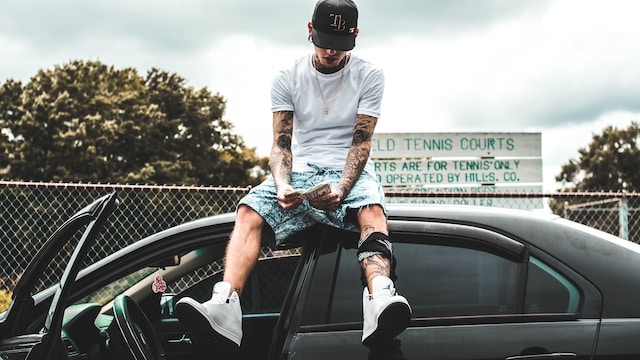 Earn a TikTok Influencer Salary Through Creator Fund and Creativity Program
The Creator Fund and its revamped version, Creativity Program, are additional opportunities to earn a TikTok influencer salary.
What are these programs? The Creator Fund "allows TikTok's best and brightest to earn money with their creative talent." The Creativity Program is simply Creator Fund 2.0 and rewards TikTok's top-performing creators with monetary compensation.
Who can join? To join Creator Fund, you must meet the following requirements:
Be located in the US, UK, France, Germany, Spain or Italy
Be at least 18 years of age
Have at least 10,000 followers
Have at least 100,000 video views in the last 30 days
Have an account that abides by TikTok Community Guidelines and terms of service
If you're already participating in Creator Fund, you can switch to the new Creativity Program. Note that you can't go back once you make the switch. Videos must also be longer than one minute to be eligible for rewards under the Creativity Program.
Why should you join? The Creator Fund/Creativity Program pays creators according to their number of unique video views. How much you can earn depends on the number of published videos from participating creators per day. According to some creators, payouts may range from two to four cents per 1,000 video views. While potential earnings from the fund may be insubstantial, receiving a monetary reward for your work legitimizes your TikTok success.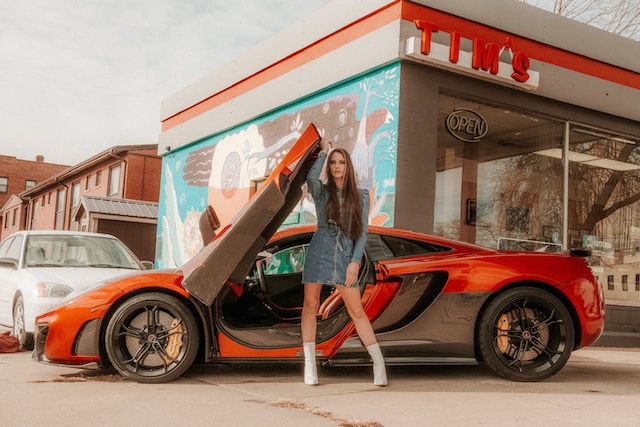 Earn a TikTok Influencer Salary Through LIVE Subscription and Gifts
There's more than one way to turn your creativity into a paying gig on TikTok. Supplement your TikTok influencer salary through LIVE Subscription and Gifts.
What are these monetization tools? LIVE Subscription is a monthly subscription service that gives creators another opportunity to increase their earnings. It also allows users to strengthen their support for their beloved creators. LIVE Gifts are virtual items viewers can purchase through TikTok Recharge and gift to their favorite creators during a LIVE.
Who can participate? Creators must meet the following requirements to participate in LIVE Subscription:
Have LIVE access
Have gone LIVE for at least 30 minutes within the last 28 days
Meet the follower threshold for your region
To enable LIVE Gifts, you must meet the following requirements:
Live in a location where LIVE Gifts are available.
Be 18 years or older (or adhere to local age requirements).
Be eligible to go LIVE.
Have an account in good standing and adheres to our Community Guidelines and Terms of Service.
Why should you give them a try? Through LIVE Subscription, creators can nurture relationships with their loyal fans. Subscribers enjoy exclusive perks, such as Subscriber Badges, Custom Emotes, Subscriber-Only Chat, and Subscriber-Only Videos. The monthly subscription also serves as another revenue stream for creators.
With LIVE Gifts, creators can earn Diamonds which they can redeem as cash. TikTok awards Diamonds to creators with high-performing LIVE streams. Receiving tons of virtual Gifts is one of the indicators of popularity that TikTok takes into consideration. The more Gifts you receive during a LIVE, the more Diamonds you can earn and convert into cash.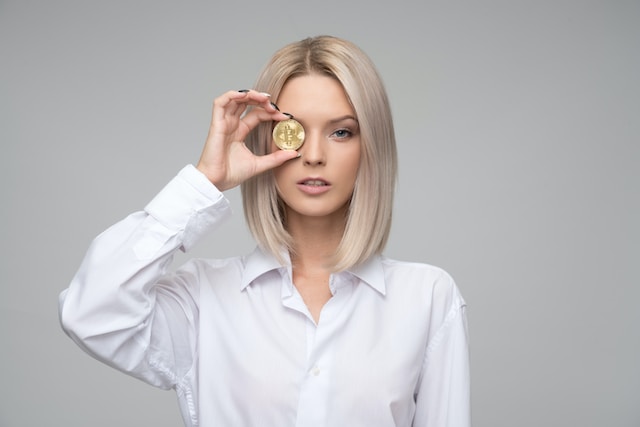 Earn a TikTok Influencer Salary Through TikTok Creative Challenge
Joining the TikTok Creative Challenge is an exciting option you can explore to boost your TikTok influencer salary.
What is it? The TikTok Creative Challenge "allows creators to submit video ads to brand challenges and receive rewards based on video performance." It's a new in-app feature that gives creators a list of challenges they can participate in with full creative freedom.
Who can join? To be eligible to join the Creative Challenge, creators must meet the following requirements:
Be at least 18 years old and have a US-based account
Have a minimum of 50,000 followers
All videos for the Creative Challenge must abide by TikTok's Community Guidelines
Why should you participate? With total creative freedom over the ad creation process, you have the opportunity to be your authentic self. This means you can produce a more native-feeling ad — which has greater appeal to brands and viewers.
According to TikTok, "Rewards are influenced by many factors, including qualified video views, clicks and conversions." Eligible creators can access a dedicated Creator Community group and Mentor Program.
Earn a TikTok Influencer Salary Through Series
TikTok Series is a new way for creators to share premium content and earn a TikTok influencer salary.
What is it? Series "enables eligible creators to post Collections of premium content behind a paywall which viewers can purchase for access." A single Series can contain up to 80 videos, and each video can be up to 20 minutes in length.
Creators determine the Series listing price. They can choose anywhere from $0.99 to $189.99, depending on the value of their exclusive content. Viewers can purchase access via direct in-video links or the creator's profile.
Who can join? Currently, Series is available only in select regions. Eligibility requirements for creators are as follows:
Must be at least 18 years old
Have an account that's at least 30 days old
Have at least 10K followers
Have posted more than three public videos in the last 30 days
Have at least 1,000 authentic video views in the last 30 days.
Creators with less than 10k followers who meet all other requirements can still apply. They need to provide a link to premium content they've previously sold on other platforms to qualify to join Series. 
Why should you participate? Series gives you an opportunity to raise your brand and content value. It allows you to build trust in your brand and strengthen relationships with your fans. You can produce premium content to share your knowledge and expertise and set a price for exclusive access. You can also encourage your community to submit a Series of content requests so you can directly cater to their needs.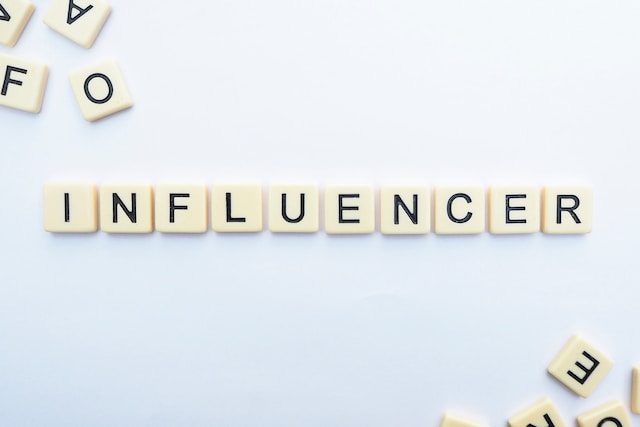 Earn a TikTok Influencer Salary Through Elevate
This is a great time to become an influencer! TikTok continues to find ways to celebrate its high-caliber talent and incentivize truly inspired content. Elevate is another recent addition to the platform's TikTok influencer salary sources.
What is it? TikTok Elevate is the platform's first-ever program to identify, amplify, and celebrate emerging artists.
"Through Elevate, TikTok will identify the next wave of emerging stars poised to break out in the music industry, providing them with meaningful support both in-app and out in the world to build careers beyond a single trending hit."
Via the #TikTokElevate hub and their respective @musictiktok accounts, select artists will share new content and updates on music releases.
Who can join? TikTok selects Elevate artists based on their breakthrough potential. Currently, Elevate's first class of all-star rising artists includes: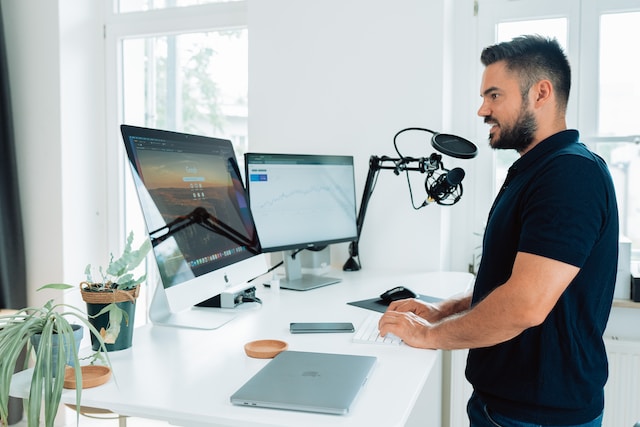 How To Become a Top-Performing TikTok Influencer
Becoming a top-performing influencer with a TikTok influencer salary that allows you to live a high life is hard work! Building a strong presence and following TikTok is only half of the equation. Sustaining your success and staying relevant in the fast-paced influencer economy makes up the other half.
TikTok offers plenty of options for creators to monetize their creativity. You can have multiple income streams as a TikTok creator if you play your cards right! And for any successful influencer, their ace card is always their active and loyal fans.
The good news is that it's easier to build a loyal following on TikTok than anywhere else. The platform's #ForYou recommendation algorithm is an equal-opportunity matchmaker.
This means it doesn't favor accounts with a massive following or videos that have gone viral. The #ForYou algorithm lives up to its name and truly works for you. It does a great job of matching users to accounts and videos based on shared interests, values, aesthetics, etc.
So to become a successful influencer, you must focus on growing a community of genuinely interested and actively engaged followers. This requires consistently creating content that your intended community can relate to. When you produce properly targeted content, TikTok's algorithm will deliver your audiences straight to your doorstep. 

You can give yourself an added advantage by teaming up with a TikTok growth expert like High Social. Leverage High Social's advanced, proprietary AI tool to enhance your audience-targeting precision. Subscribe to a High Social monthly plan to help grow your community and your potential TikTok influencer salary. Start growing your TikTok today!