TikTok Out of Phone Ad Option: Connected Beyond the App
TikTok has always pushed the boundaries of social media connections and interactivity. Thanks to its out-of-the-box and avante-garde innovations, the platform has kept its users hooked and engaged — and done better than any other platform. Its latest trailblazing feature is the TikTok out of phone ad option. Let's discover how it works and what it means for creators and brands.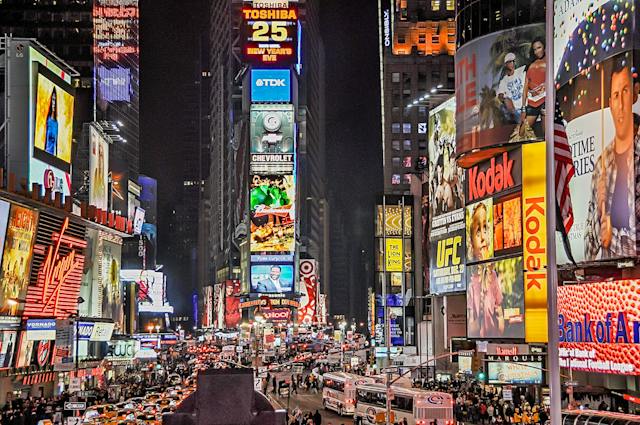 TikTok Launches Out of Phone Feature
Earlier in October, the popular short-form video app launched the TikTok Out of Phone feature. What is it, and how does it work?
This latest feature takes users "beyond the mobile screen" and expands their TikTok experience outside the app. According to their announcement, Out of Phone is their "out-of-home solution that lets partners and brands leverage TikTok content beyond the platform." 
With Out of Phone, brands can bring TikTok Ads to life in the real world. Brands can utilize digital billboards and screens in commercial and public spaces to stay connected with their target audience.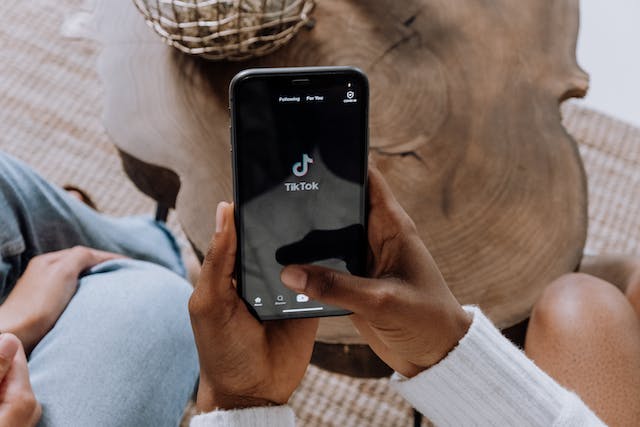 TikTok's Out of Phone: Billboard Option
One way to dominate your industry is with TikTok's larger-than-life Out of Phone: Billboard option. Brands can amplify their voice with TikTok campaigns that extend beyond users' mobile screens and loom large on billboards. This option is available worldwide, which means brands have the ability to reach their audiences far and wide, both on-screen and in the real world.
TikTok's Out of Phone: Cinema Option
The silver screen is still very much alive and kicking — despite the incredible convenience of watching movies on streaming platforms. Just like cinemas, TikTok provides quality entertainment, albeit in bite-sized mobile video format. With the Out of Phone: Cinema option, TikTok allows brands to make their presence felt on the big screen via pre-show ads. 
TikTok Out of Phone Ad Option: Other Screens
You can reach people from all walks of life and in countless settings — as long as there's a digital screen around. TikTok's Out of Phone feature gives brands endless opportunities to "bring the joy of TikTok to the masses." It also allows for location-specific, demographic targeting.
Brands can plug into the screens in bars, restaurants, retail stores, gas stations, airports, and other commercial and public spaces to bring their TikTok campaigns into real-world existence. This expands their marketing channel options to billions of screens and offers more ad customization choices.
TikTok Out Of Phone offers the potential for an omnipresence every brand dreams of. You can capture a more significant piece of your market and build greater brand awareness at every turn and every corner. Even when people leave the app or go offline, out of phone sight no longer means out of mind.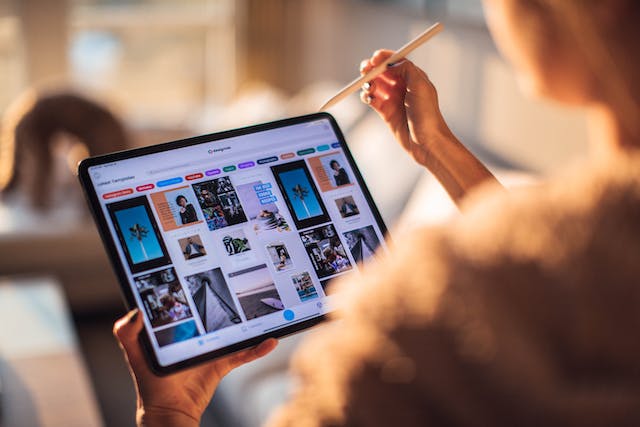 Extend Your TikTok Advantage to the Real World
People's real-world TikTok experiences are often limited to viewing users as they record their TikTok videos. Whether they're performing dance choreographies in the middle of the street or filming a popular tourist spot, you can bet they'll be uploading the content to TikTok.
Soon, TikTok's ubiquitous presence in our daily lives will go beyond the app and our palms. The platform's Out of Phone feature signifies its biggest step forward yet. It's a step that breaks the screen barrier and takes it into the real world. This is excellent news for brands as this groundbreaking ad innovation lets them bring their TikTok presence and brand value to more people. 
TikTok's initial partners for this new feature include:
VEVO, the popular music video network.
Screenvision, an advertising company for cinemas.
ReachTV, a major player in in-airport television.
Loop TV, a free-to-stream TV service for businesses.
Raydiant, a platform offering real-world ad solutions.
GSTV, an ad company for gas stations.
DIVE Billboards and Adomni, popular billboard companies.
If you want to learn more about Out of Phone, contact your TikTok Ad partner.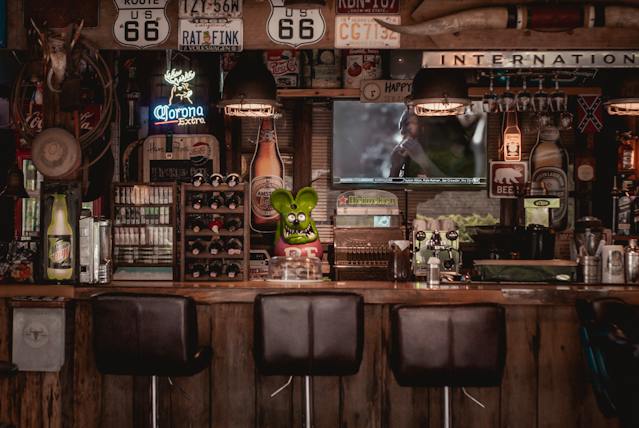 Break the Mobile Screen Barrier: Maintain Top-of-Mind Brand Awareness
More than eight billion humans currently populate the planet. Out of this number, 1.7 billion represent TikTok's monthly active users. This roughly equals 21% of the global population. What if you can expand your brand's reach beyond this 21%?
On top of this, what if you can maintain top-of-mind brand awareness beyond your target audiences' mobile screens?
You can do this with TikTok's Out of Phone feature. User-generated content, hashtag challenges, Duets, and Stitches can deliver incredible organic growth and engagement. In-app ads allow you to boost your presence and performance on the platform.
The Out of Phone feature magnifies your strategy and breaks the mobile screen barrier. You can even reach people who are not on TikTok!
The TikTok Out of Phone ad option gives you an offline targeting advantage. Subscribing to a High Social plan gives you a more precise audience-targeting capability. Double your in-app audience-targeting power with High Social's advanced, proprietary AI technology. 
Your fans on TikTok will always be your core community. Keep building this community with genuinely interested and highly engaged followers. Start growing your TikTok today!