What Is TikTok Creator Marketplace?
Collaboration between creators and businesses plays a crucial role in brand growth. It offers lasting benefits to both parties and opens more opportunities for future success. Realizing the great potential of such partnerships, TikTok has created a dedicated platform to connect creators and businesses. What is TikTok Creator Marketplace? Here's your essential guide.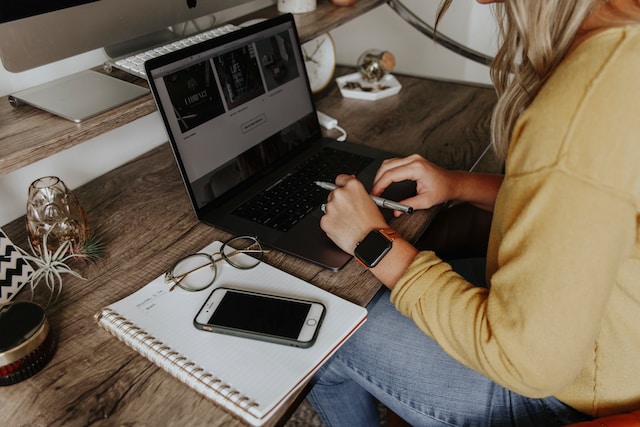 How Does TikTok Creator Marketplace Work
What is TikTok Creator Marketplace? Creator Marketplace is TikTok's official collaboration platform. It's a dedicated space where "creators can collaborate with brands on both paid and reward-based campaigns." How does TikTok Creator Marketplace work?
Using the Creator Marketplace is as easy as 1-2-3. You must meet eligibility requirements to create a profile on the dedicated platform if you're a creator. If you're a brand with a business profile, you can immediately use the platform to discover content creators for potential collaborations.
What Is TikTok Creator Marketplace for Creators?
What is TikTok Creator Marketplace for creators? TikTok Creator Marketplace (TTCM) gives creators a dedicated space to showcase their creativity. It's where they can get discovered by brands looking for creative partners.
You need a personal/creator account to be eligible to join the marketplace. Once you're in, you'll have the opportunity to connect with brands and score sponsored collaborations. You'll also have access to TikTok collaboration tools exclusive to the Creator Marketplace. You'll receive expert tips about creating effective ad campaigns and official support from the TikTok team.
If you're a US- or UK-based TTCM creator, you will automatic admission to the Marketplace Academy for Creators. This is where successful TikTok creators share their knowledge and experience with others. The academy offers introductory and leveled-up videos to guide creators on how to maximize collaboration opportunities on the platform.
Here are the basic steps you need to know after joining TTCM:
To access TTCM, go to your settings and select "Creator Account."
Tap TikTok Creator Marketplace
Start editing your creator profile.
Keep an eye on your notifications via the "Creator Monetization" section, email, and SMS. You'll receive notifications when brands send you an invitation to collaborate.
What Is TikTok Creator Marketplace for Brands?
What is TikTok Creator Marketplace for brands? If you're a brand on TikTok, you can use Creator Marketplace to search for creators to collaborate with. TikTok describes TTCM for brands as an opportunity to leverage "creator-led content in your media mix." This, in turn, will "open your brand's door to new communities and provide you with a masterclass in authentic communication."
As of December 2022, TTCM has over 800,000 qualified creators worldwide waiting to connect with brands and agencies. You can "easily and quickly source the right creators, activate creators at scale, and measure and optimize campaign performance" in one place.
Like TikTok's For You algorithm, TikTok also designed the TTCM algorithm for intelligent brand-and-creator matchmaking. The dedicated platform will help you discover creators perfect for your needs and facilitate a strategic partnership. Other benefits you can enjoy when you join TTCM include the following:
Access to authenticated creator data, such as historical performance data, audience metrics, and video data.
Creator discovery tools let you search based on different performance metrics, audience demographics, video topics, etc.
Browse through available creators by location, category, number of views, follower count, or reach.
Enhanced creator matching results based on keyword searches, as well as your campaign performance and audience insights.
Invite creators to collaborate on a campaign and easily activate collaborations based on your industry, budget, and business goals.
Conveniently manage and measure your campaign with access to detailed Campaign Reporting.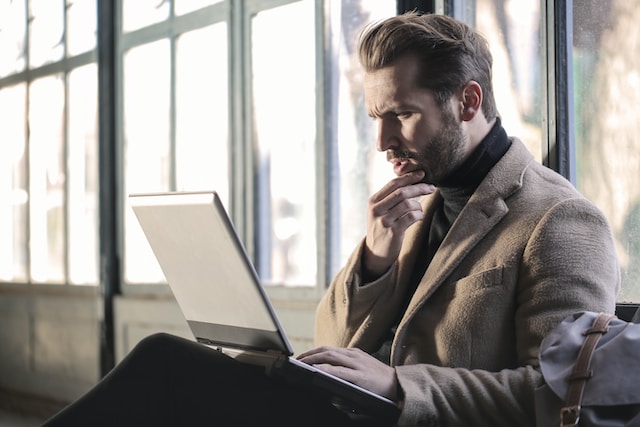 TikTok Creator Marketplace Requirements
Now that you understand what TikTok Creator Marketplace is, here are the TikTok Creator Marketplace requirements.
What are the requirements for creators? Here's the list:
A creator or personal account.
You must be in one of the 24 countries where TTCM is available.
You are at least 18 years of age.
You must meet TikTok's eligibility requirements concerning your followers, video content, and engagement.
You agree to comply with TikTok Creator Marketplace Terms of Use, as specified for your country.
If you meet these requirements, you may send an application to join the Creator Marketplace. TikTok may also invite you to join TTCM. If you send an application and do not pass the initial review, you can reapply after 30 days.
What is TikTok Creator Marketplace looking for in brands who want to join? The number one requirement is that you need a TikTok business account. If you are in any of these countries or regions, you can have access to TTCM:
Australia
Brazil
Canada
Egypt
France
Germany
Great Britain
Indonesia
Israel
Italy
Japan
Malaysia
Philippines
Russia
Saudi Arabia
Singapore
South Korea
Spain
Taiwan
Thailand
Turkey
United Arab Emirates
United States
Vietnam
Brands are also required to engage only with Creators at least 18 years of age.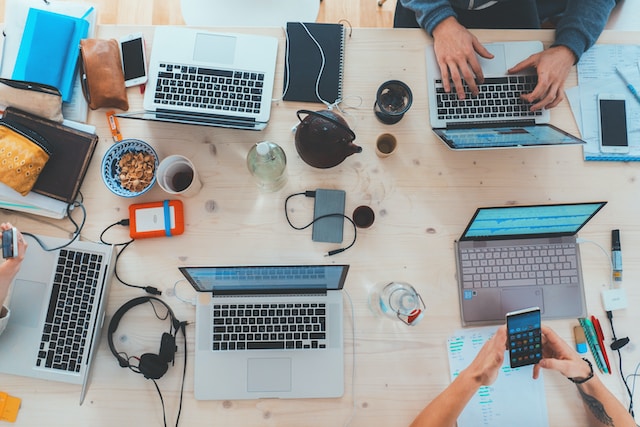 How To Use TikTok Creator Marketplace
Now let's take a look at how to use TikTok Creator Marketplace if you're a creator or a brand.
What Is TikTok Creator Marketplace? A Basic How-to Guide for Creators
When you join TTCM, the first order of business is to become familiar with how everything works. Remember what TikTok Creator Marketplace is for — to connect creators and brands for collaborations. Brands will have access to your TTCM profile, as well as your engagement metrics, audience demographics, and more.
Keep in mind the following best practices for creators when collaborating with a brand on TTCM:
Promptly reply to invitations to collaborate sent by interested brands.
Find out everything you need about the interested brand's campaign goals and what they expect from you. Don't be afraid to ask questions.
Be clear about the scope and terms of your work. Have everything in writing.
Make sure you and the brand are on the same page in terms of your creative process and video details. You should agree on the video format, shooting location, wardrobe, equipment, props, number of reshoots, payment details, etc.
Comply with TTCM Terms of Use, especially regarding the disclosure that you're posting Branded Content. You must also link your video to your TTCM campaign.
What Is TikTok Creator Marketplace? How-to Guide for Brands
Understanding what TikTok Creator Marketplace is for brands is the first step toward many successful collaborations with creators. If you have already completed your TikTok business profile, you can immediately start browsing through creator profiles on TTCM. If you have one, you can also log into TTCM via your TikTok Ads Manager account.
Follow this how-to navigation guide for TTCM:
Browse through creator profiles. You can search for creators based on their product niche, performance metrics, audience demographics, video topics, and more.
Review the TTCM profiles of potential candidates. You can also check out their main TikTok profiles.
When you find creators that are the right fit, send them a message to invite them to collaborate.
Proceed as necessary, depending on the response you get.
Make sure you iron out all the essential details about your campaign and expectations.
Use the TTCM Campaign Reporting tool to keep track of your campaign performance.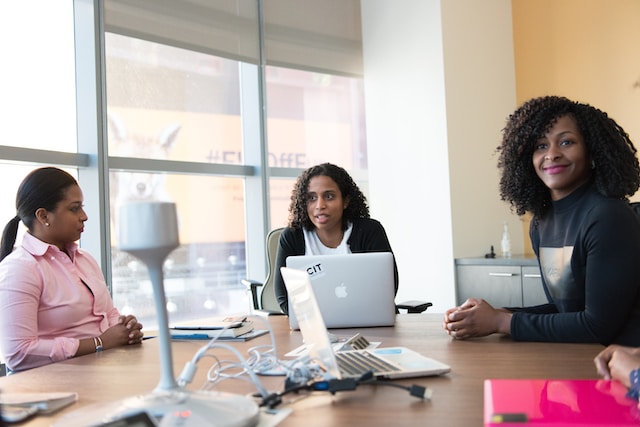 What Is TikTok Creator Marketplace and Why Should You Use TikTok Creator Marketplace?
What is TikTok Creator Marketplace's benefit for you as a creator? Here are the top benefits of joining TTCM:
You will get more exposure to brands that are already looking for creators like you.
Joining TTCM gives you more credibility as a creator.
You will get the best possible matches for brand collaborations.
When you run a campaign linked to your TTCM profile, you'll level up your creator status among influencer teams.
Successful collaborations with brands via TTCM will open up more opportunities for collaboration outside the Creator Marketplace.
What Is TikTok Creator Marketplace? 5 Tips When Working With Creators
What is TikTok Creator Marketplace's number one benefit for brands? It's an all-access pass to vetted and established TikTok talents, from micro-influencers to content professionals. TTCM makes it easier to discover the best creator matches for your campaigns and to narrow down your choices. However, having a successful collaboration with a creator requires a different kind of solid strategy. Here are 5 tips to help you maximize your partnership and get the best possible results from your collaboration.
Be clear about your campaign goal. Be as specific as possible when discussing the details of your campaign and your expectations with your chosen creator. Do you want to increase brand awareness? Do you want to increase sales for a new product? Do you want to drive traffic to your website or boost attendance for an event? Your campaign goal will give your creator the creative direction they need.
Prepare detailed instructions and guidelines. Let the creator know what you want in terms of the video's tone, style, aesthetics, and other details. At the same time, you need to give the creator enough freedom to do what they're good at. Get their input whenever necessary.
Set deadlines for specific deliverables. Provide constructive feedback for every submission. Setting deadlines will help you keep track of the creative process. This will also ensure that the final product will deliver your desired results.
Make sure the video complies with TTCM's content guidelines. This is especially important if this is your first collaboration via the Creator Marketplace.
Keep an eye on your campaign performance. Monitor and analyze your metrics. Whether or not your collaboration delivers a successful campaign, you'll get valuable insights you can use for future campaigns.
Use TTCM to discover creators who can help generate more video views, improve your engagement rate, or build your TikTok community. The creators on Creator Marketplace can offer invaluable help if you're planning to run an ad campaign. If you're lacking in the creativity spectrum, the platform gives you access to a vast pool of certified TikTok talents.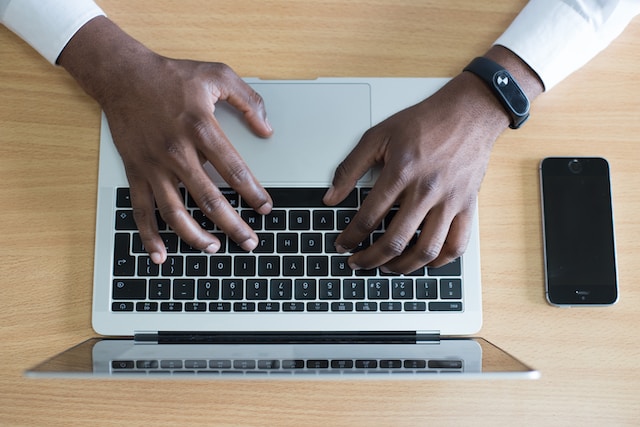 Work With a Growth Expert To Find the Right Audience for Your Brand
Answering "What is TikTok Creator Marketplace?" should help you decide whether or not it's the right place for you. Can it help you build your TikTok community the way you want to? Will it help you create successful campaigns to achieve certain brand milestones or goals?
If you're a creator or a brand on TikTok, exploring what TTCM has to offer is worth the effort. If nothing else, you can use the platform to research trends in your industry or within specific creator groups. Or TTCM can deliver an amazing opportunity for collaboration. Remember that not all creators ask for cash payment in exchange for their services. You can find creators interested in reward-based arrangements.
When you collaborate with the right creator, they can help you connect with suitable audiences for your brand. Whatever your campaign goal is, your collaboration will help you grow your brand on TikTok. Knowing what is TikTok Creator Marketplace in terms of growth benefits should guide your success strategy. You can also achieve rewarding TikTok growth when you team up with an expert like High Social.
High Social's advanced, proprietary AI technology will give you a precise audience-targeting advantage. It's an intelligent tool that will help you identify your ideal audience based on their demographics, interests, etc. When you subscribe to High Social, you'll be able to put your videos in front of interested, engaged viewers. And you can expect to grow your community organically with loyal followers who consistently deliver quality engagement.  
Earn lifelong fans with High Social. Start growing your TikTok today!