TikTok Fashion Trends 2023: Unveiling the Hottest Styles
TikTok fashion trends 2023 have shaped the world of fashion. Fashion trends are now heavily influenced by TikTok, which has become a vibrant hub where fashion and style find new life. Unlike the once-exclusive domain of runway shows, TikTok is an inclusive platform. It is where user-generated content drives fashion trends to the forefront of cultural conversations.
As we explore the TikTok fashion trends 2023, the dynamic and community-driven approach to fashion on TikTok is undeniable. Join us on a journey through the exciting world of TikTok fashion trends in this article.
Discover the fusion of Western flair and beachy aesthetics in Coastal Cowgirl. Go through the artful chaos of Clutter core, and the sensory feast of diverse color palettes. These trends showcase a new era of self-expression, where millions of people collaborate to co-author their unique styles. The collective creativity of a global fashion community is infused into the screens we scroll. This makes fashion more inclusive and accessible than ever before.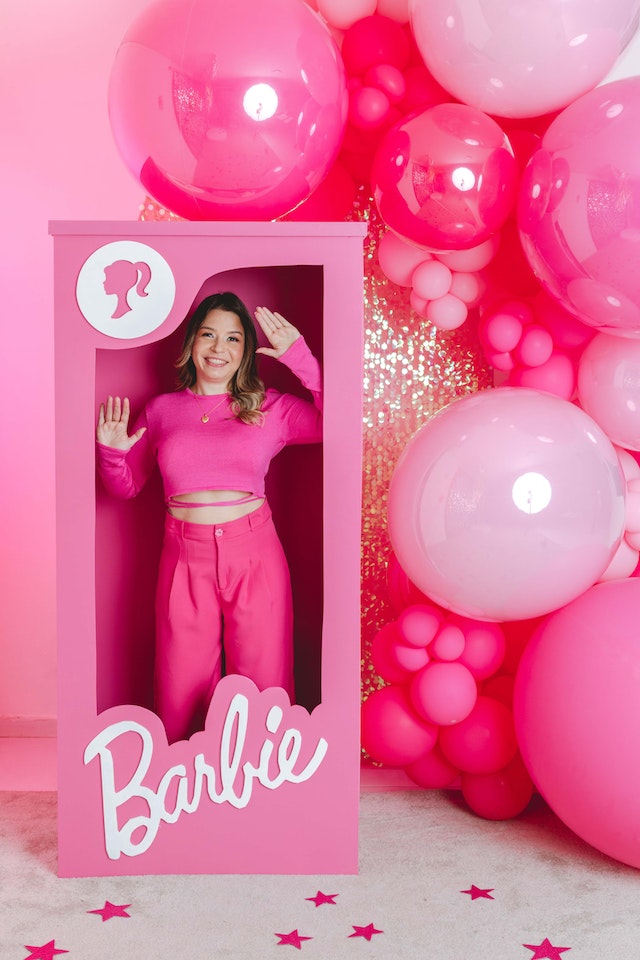 TikTok Fashion Trends 2023 to Jump Onto: Embrace These Viral Styles
In the age of social media, fashion trends no longer revolve around runways. They explode onto the scene thanks to platforms like TikTok. User-generated fashion content now goes viral, offering real-world inspiration from women rather than just designers. Get ready for a trend journey as we unveil the top TikTok fashion trends 2023.
Coastal Cowgirl: Experience a chic update to warm-weather attire with fringed jackets, distressed denim, and cowboy boots. The Coastal Cowgirl trend blends beachy aesthetics with tonal palettes.
Old Money Aesthetic: Embrace the classic elegance of striped shirts, cashmere turtlenecks, and preppy blazers. This trend captures the essence of aristocratic style through high-street finds.
Bloke core: Explore the juxtaposition of sportswear and heels, with baggy jeans and mini bags creating a unique look. Retro 90s styling adds an edgy twist to this lad culture-inspired trend.
Clutter core: Say goodbye to minimalist rules and embrace the chaotic charm of mixing prints, colors, and textures. Clutter core brings maximalist self-expression to both interiors and wardrobes.
Vanilla Girl: Cleanse your fashion palette with versatile and timeless cream and white tonal outfits. This trend offers a polished and cozy aesthetic perfect for any season.
Rockstar Girlfriend: Channel rock and roll vibes with leather trousers, baby tees, and grunge-inspired ensembles. Effortlessly exude polished grunge, epitomizing rockstar chic.
Sungirl vs. Stargirl: Experience the endless summer of love with beachy, bohemian vibes and comfortable styles. On the flip side, dive into the drama of Stargirl, featuring high-octane glamour and gothic embellishments.
Stay ahead of the curve by incorporating these TikTok fashion trends 2023 into your wardrobe. From Coastal Cowgirl's Western flair, these trends are set to make a lasting impact in 2023.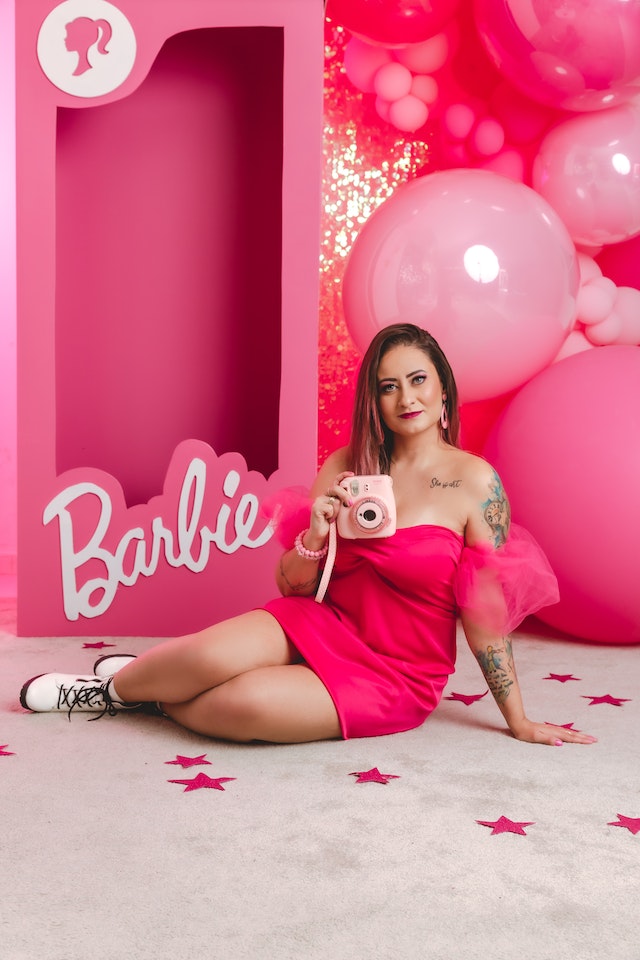 Influencer Insights: TikTok Fashion Trends Taking Over 2023
The world of fashion has undergone a significant change, and you can see this transformation on TikTok. Influencers on this platform have used viral trends to reshape how people perceive and embrace fashion. As we explore upcoming TikTok fashion trends 2023, it's clear that influencers are leading the way to new heights. This has given rise to iconic phenomena like the "Barbie Challenge" and more.
TikTok has emerged as a fashion hub, rivaling even Instagram for style inspiration. Influencers like Charli D'Amelio, Avani, Addison Rae, and Daisy Keech are setting the trend agenda. They're showcasing captivating styles that dominate the platform.
The "Barbie Filter" trend has influencers like pamelapiergentilee and anizide transforming into living Barbie dolls, embracing plastic aesthetics and characteristic features. Meanwhile, influencers such as chrisea_ and yaszou flaunt their Barbie-inspired outfits in the "Barbie OOTDs" sound trend. This is set to "Hi Barbie Hi Ken Barbie Movie Only In Theaters." This trend exudes the playful charm of the iconic doll and empowers users to create their unique interpretations of Barbie chic.
A laid-back Cali vibe dominates with "Chill AF Denim" trend. Distressed high-rise jeans capture the essence of carefree chic. Oversized hoodies and bike shorts create an IDGAF allure, offering both comfort and style. Crop tops, a staple in Daisy Keech's wardrobe, find versatile companionship with sweats, mom jeans, and bike shorts. "Shirt Jackets" emerge as a spring essential, combining the best shirts and jackets. Meanwhile, pleated skirts offer endless styling possibilities, reminiscent of Britney Spears' '90s iconic look.
Influencers have used the platform's capabilities to amplify trends and spark dialogues. As the digital runway unfolds, influencers are poised to continue shaping the fashion landscape. They usher in an era where style is no longer dictated solely by designers but co-created by a global community.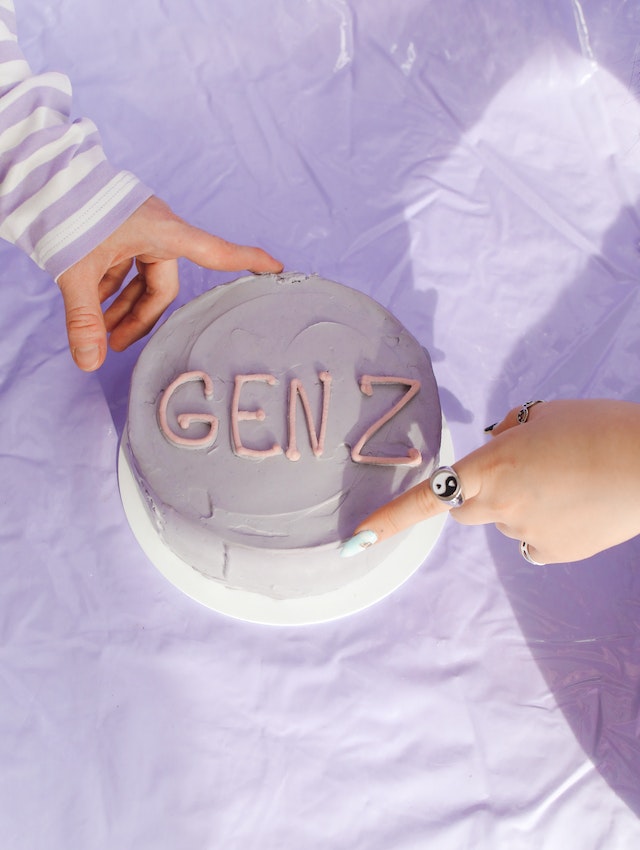 Embracing Gen Z Aesthetics: TikTok Fashion Trends You Can't Miss
TikTok fashion trends 2023 are constantly evolving with the changing preferences of Gen Z. As summer approaches, there are a number of trends that are making waves on the platform. These trends provide insight into the style choices of trendsetters. It may be overwhelming to keep up with the pace of TikTok trends. However, this season's fashion statements are more about capturing a vibe rather than chasing specific pieces. This makes it easier to incorporate into your wardrobe effortlessly.
It is important to be authentic while trying out these trends. They should resonate with what we feel is true to our personal style and explore new looks without commitment. Getting into TikTok's trending aesthetics doesn't necessarily require a complete wardrobe overhaul.
From coastal cowgirl to the Barbiecore phenomenon, these trends paint a vivid picture of Gen Z's fashion language. Coastal cowgirl, a fusion of Western charm and beachy nonchalance, dominates screens with its cowboy boots and beachwear mashup. The Barbiecore aesthetic, filled with vibrant hues, is riding high on the TikTok wave. Quiet luxury, featuring minimalist high-quality pieces, finds favor in its understated elegance.
Sheer slips bring sultry casualness to the forefront, while 3D rosettes elevate ensembles to living art installations. Balletcore brings back ballet flats and tutus for versatile glam and athleisure wear, channeling early 2000s charm. Gingham's revival brings playful plaid to the forefront with diverse styling options. Maxi skirts return with a contemporary twist, featuring muted tones and layered elegance.
In this dynamic TikTok fashion moments, Gen Z's vibrant aesthetics lead the way. They offer countless styles to explore and make your own. As summer unfolds, these trends invite you to weave your own unique narrative, blending nostalgic influences with a fresh, modern spirit.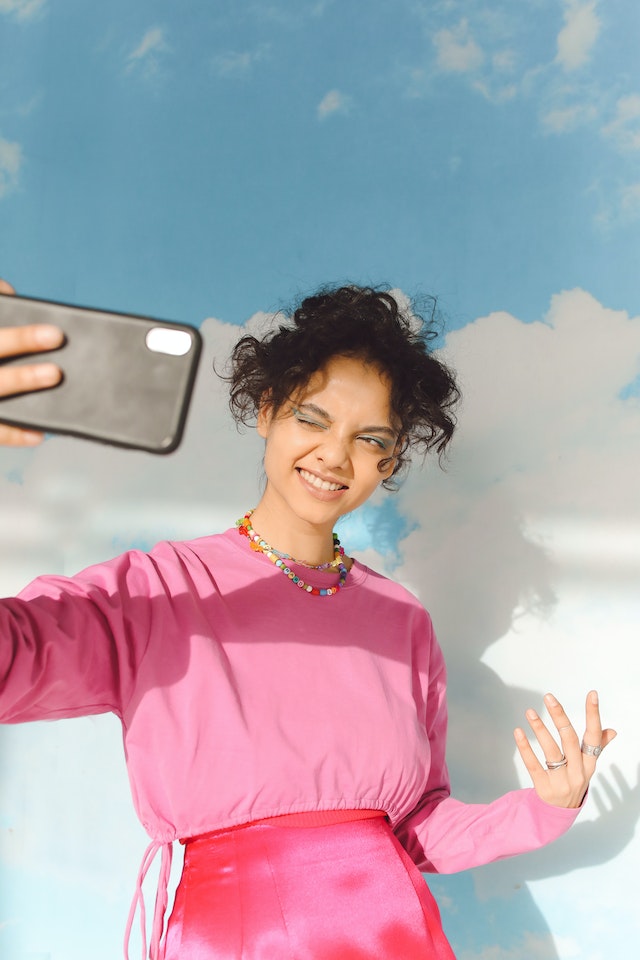 Color Palettes That Define TikTok Fashion Trends 2023
TikTok's fashion trends 2023 are flooded with captivating color palettes that define the year's most prominent trends. Retro Revival brings a wave of nostalgia, featuring pastel hues reminiscent of the '90s and early 2000s. Soft pinks, mint greens, and baby blues dominate, evoking a sense of youthful charm.
Embracing Gen Z Aesthetics, TikTok sees an infusion of vibrant and bold colors. Barbiecore's influence is evident, with electric fuchsias and bubble-gum pinks stealing the spotlight. These hues reflect the carefree and playful spirit of Gen Z.
The definition of fashion Influencer insights delve into a more versatile spectrum. Muted earth tones like camel, beige, and cream embody Quiet Luxury, symbolizing understated elegance and minimalism. Meanwhile, the trend of Chill AF Denim boasts distressed blues and faded indigos, summarizing a relaxed, California-inspired vibe.
The '90s resurgence introduces color palettes that revive the iconic era. Gingham Accents embrace checks in various shades, providing a classic yet refreshing touch. '90s Sunglasses introduce funky frames with a touch of nostalgia, often seen in black, yellow, or translucent hues.
Throughout these trends, one thing remains clear: TikTok fashion trends 2023 are a celebration of color diversity. From soft and dreamy pastels to bold and vivacious neons, each trend offers a unique visual palette. This allows fashion enthusiasts to curate their own statement looks while staying at the forefront of the ever-evolving TikTok fashion scene.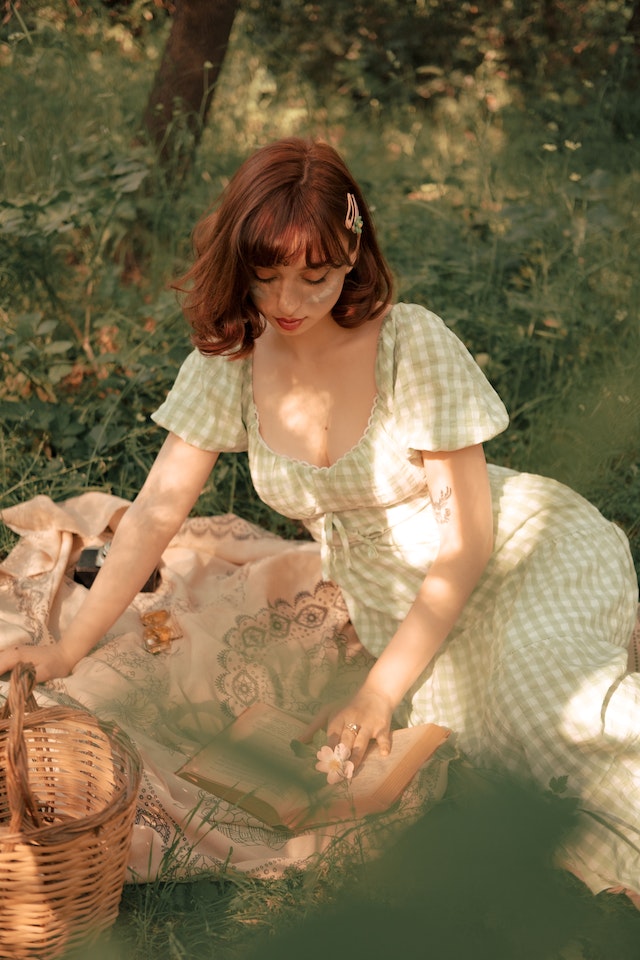 Retro Revival: Nostalgic Vibes in TikTok Fashion Trends 2023
Step into a time machine as TikTok fashion trends 2023 takes you on a delightful journey back in time. They're resurrecting iconic retro trends that once defined eras gone by. The allure of nostalgia has swept over the TikTok fashion scene. This brings a wave of vintage-inspired fashion that have become must-have items for trendsetters of 2023.
Coastal Grandmother. Picture yourself strolling along the shoreline, a box of saltwater taffy in hand, and a breezy novel in your tote. Coastal Grandmother is the epitome of easy elegance. It features gauzy fabrics, relaxed silhouettes, and subtle nautical hints that transport you straight to the Hamptons.
Corseting. Embrace your inner romantic with the captivating allure of corseting. This trend, showcased in strapless busters and sweaters adorned with corset details, has taken the fashion world by storm. Elevate your season outfit ideas by layering a corset over a classic white button-down. You can also pair it with flared jeans for an effortlessly chic look.
Leg Warmers. One glance at the resurgence of leg warmers, and you're instantly transported to the vibrant dance floors of the '80s. These cozy companions are experiencing a full-blown renaissance, warming hearts and limbs alike. Whether adorning ballet slippers or lending an edge to chunky sneakers, leg warmers have become the go-to style.
Birkenstocks. The Birkenstock Boston Clog is a symbol of casual comfort from the '70s outfit. It has been given new life in the TikTok fashion lexicon. With a suede leather variant and the cozy Boston Teddy Shearling Birkenstock, they have been embraced by a new generation.
Cloud Slides. The retro magic continues with cloud slides, a nod to the era of laid-back simplicity. Cloud slides evoke memories of leisurely strolls down the boardwalk and carefree summer days. These cushioned companions have experienced a modern upgrade, making them a fashionable yet comfortable choice.
Accessorizing the TikTok Way: Must-Have Additions in 2023
The world of TikTok fashion trends 2023 is a whirlwind to navigate. But fear not, we're here to break down the hottest accessory crazes that are taking over your screen and closet. Say goodbye to the fashion FOMO and hello to the ultimate guide on how to accessorize the TikTok way in 2023.
Claw Clips: Simplicity meets style with the revival of oversized claw clips. These hair accessories are making a comeback, giving your ponytails and braids a touch of retro flair. Whether you're heading to the office or a night out, claw clips are a must-have in your accessory collection.
Ironic Tote Bags: Embrace meme humor by customizing your tote with playful embroidery, turning everyday items into statement pieces. From "Heavy AF" to "Emotional Baggage," express your personality while incorporating high-waisted fashion and lightheartedness into your look.
Crochet: Handmade charm meets modern style in the crochet trend, where knitted halter tops and woven bucket bags steal the show. Channel cottage-core-meets-Coachella vibes with crochet accents that add texture and character to your wardrobe.
UGGS: From fluffed-up slippers to platform mini boots, UGG's comfort-focused designs are a hit. They offer a cozy and stylish way to embrace this trend, giving your feet the pampering they deserve.
Cloud Slides: Comfort reigns supreme with the rise of cloud slides. It is a trend that perfectly balances style and ease. These cushioned slides offer a chic solution for both casual outings and active pursuits. With podiatrists endorsing their comfort, cloud slides are a must for those who prioritize both fashion and foot health.
Coconut Girl: Think friendship anklets, açaí bowls, and beachy vibes that embody the essence of warm-weather adventures. Embrace the Coconut Girl lifestyle with accessories that exude laid-back charm, inviting you to embrace the joys of sun-soaked adventures.
Stay in Style With TikTok Fashion Trends 2023
There you have it – a front-row seat to the wild world of TikTok fashion trends 2023. From Coastal Cowgirl's beachy chic to the explosion of color in Clutter core, this is a style you've never seen before. It's not just about following trends anymore; it's about being part of a global fashion conversation that's breaking all the rules.
As you scroll through your TikTok feed, remember that you're not just observing. You're participating in a fashion revolution where everyone's a creator and every outfit tells a story. So, while kicking it old school with the '80s vibes, you're making your mark on the fashion scene. Don't forget to share outfit ideas when possible.
Who knows, maybe you'll be the next trendsetter everyone's talking about. As we continue riding this TikTok style wave, let's celebrate the creativity. Let's also high-five the community, and the unapologetic uniqueness that TikTok fashion trends 2023 bring.
If you're a fashion enthusiast but are looking to grow your following, use a TikTok growth service. A reliable one is High Social. High Social will help you achieve organic growth on the platform. So, what are you waiting for? Try it for yourself today!