New TikTok Trends: What's Hot?
What's hot on TikTok right now? Is there a new viral challenge you can join? What's everyone's latest earworm? New TikTok trends come and go in the blink of an eye. Catch them if you can! Hop on a bandwagon, lickety-split! If you're a creator or brand and still growing your community, a new TikTok trend can give you instant fame. Use TikTok hottest trends to get more followers!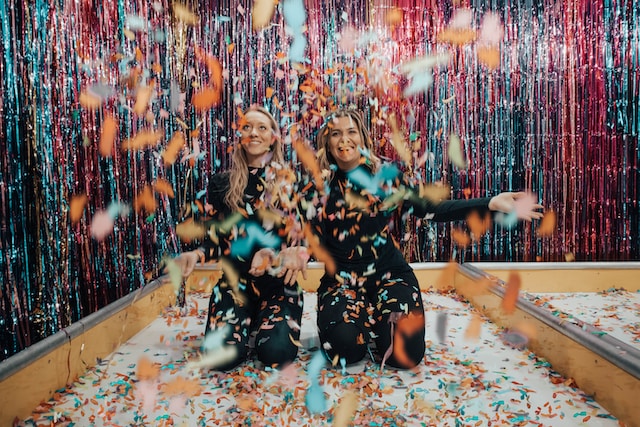 Newest TikTok Trends
What are the newest TikTok trends you should be trying right now? How are TikTok trends born, anyway?
A video or challenge can instantly go viral after a TikTok celebrity shares it with their fans. TikToks often get more powerful and become trends with a high level of user participation. Catchy hashtags and songs also help propel videos to viral status and get tons of TikTok views.
Among many things, TikTok is a trendsetting platform. TikTok is a lively hub for all things cool, hot, and influential. It gives birth to quick viral hits and enduring ideas that influence cultural shifts. Before we explore new trends, here's how TikTok defines trends in terms of their speed and sphere of influence.
TikTok has three trend categories:
Trend Moments. These refer to now-trending, short-term, creative prompts quickly gaining traction and high participation.
Trend Signals. These become long-term trends and emerge from user behavior or interest, which develop through new content patterns.
Trend Forces. These are also long-term trends that influence enduring and large-scale behavioral transformations.
You should participate in short-lived trends to get your 15 seconds of fame. You should also make room for Trend Signals and Forces relevant to your community. This will help you build meaningful and lasting connections with your followers.
But how and where do you even find new TikTok trends?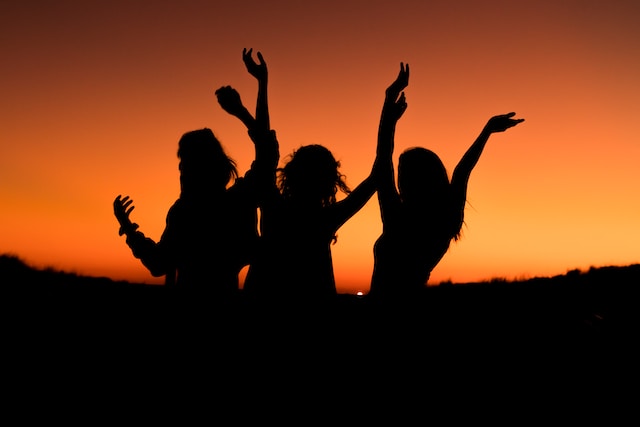 Discover New TikTok Trends on TikTok Creative Center
TikTok Creative Center is the platform's "hub for trends of all shapes and speeds." This is where you'll discover new TikTok trends in various categories, including:
Top ads
Songs
Hashtags
Creators
Videos
Top products
How do you use Creative Center? Just follow these steps:
Go to the TikTok Creative Center page using a browser.
Hover over the Inspiration tab and select the category you want to view.
Select the region you're interested in.
Depending on the category, you can specify the time frame, industry, audience region, etc.
Let's take a look at trending TikTok creators in the United States, for example. The top three trending creators as of June 2023 are:
The list also shows each creator's total number of followers, likes, and some of their most popular videos. What about trending songs in the US? Ensure you're up-to-date on popular sounds to keep your engagement rate up. Here are the top five as of mid-June:
Collide (more sped up) by Justine Skye
Spider-Man 2099 (Miguel O'Hara) by Daniel Pemberton
Bye by Peso Pluma
7 am (Remix) by Keenan Anshari
Makeba by Jain
You can also search for keyword insights per region, industry, objective, and keyword type for TikTok SEO. In the US, the top ten keywords for mid-June are:
50% off
For free
Free shipping
Shop now
Swipe left
Free
Right now
Summer
You guys
Learn more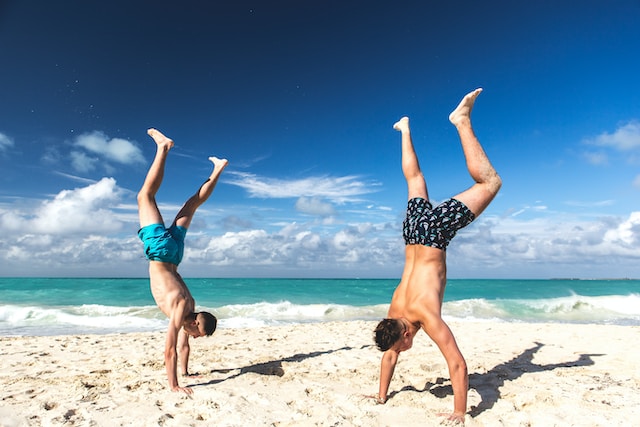 TikTok Food Trends
Let's dig in (pun intended) and savor the most scrumptious TikTok food trends to date.
The Chopped Sandwich. This trend describes what it is precisely. People are finely chopping all their sandwich ingredients together, creating a slaw. Then, they stuff the chopped ingredients, which include the condiments, into a roll to make a hoagie. Users who have tried the chopped sandwich say that you get to enjoy all the flavors equally.
Homemade ice cream. Who doesn't like ice cream? If you can make it at home using ingredients you have, you have the makings of a new TikTok trend. Thanks to the viral TikTok gadget Ninja Creami, many people have been churning their own ice cream. Turn any frozen cocktail into ice cream — perfect for summer.
#WaterTok. The trend is simple: make flavored water using sugar-free powders and syrups. You'll get hydration and a sugar rush in a single drink!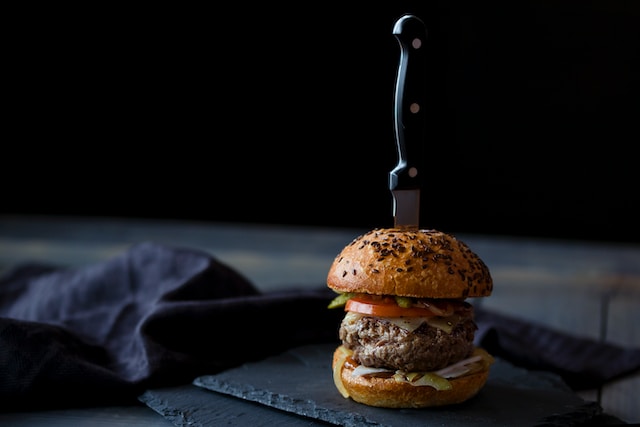 Newest TikTok Dance Trends
Dance trends are among the biggest on TikTok. From young besties to grandmas, almost everybody on TikTok is eager to try at least one dance trend. Here are the newest TikTok dance trends you can groove to.
Say So by Doja Cat. The dance trend using this 2019 song remains widely popular until now. TikToker Haley Sharpe created the choreography for this popular hit. After the remix featured Nicki Minaj, the dance trend blew up.
Collide (sped up) by Justine Skye. The dance moves are tricky, especially when the pacing is faster.
Makeba by Jain. This was a 2015 song but became a new TikTok trend recently, thanks to the fun choreography.
One Margarita by That Chick Angel & Casa Di & Steve Terrel. Women on TikTok are having fun dancing to this catchy song.
Need 2 by Pinegrove. Search the hashtag #pinegroveshuffle, and you'll grab your partner to do this easy shuffle with you.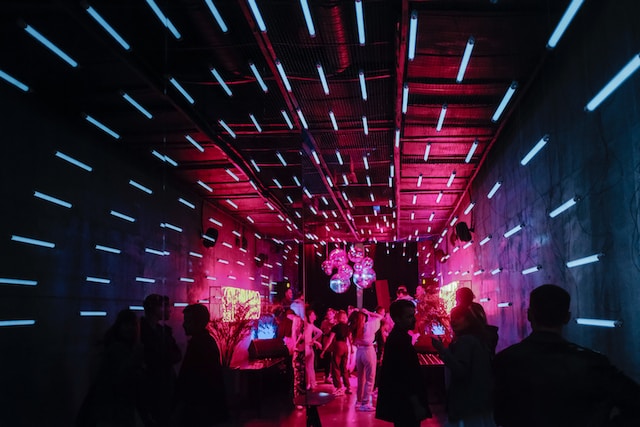 New TikTok Trends: The Most Popular Trends for May and June 2023
If you take your eyes off the For You feed for a TikTok minute, you'll miss a lot. Here's a trend recap of new TikTok trends that captivated audiences in recent months.
New TikTok Trends for May 2023
Let's start with new TikTok trends for May while they're still relatively fresh in everyone's memories.
My Beige Flag. We all know about the "red flag" (a warning) and the "white flat" (peace sign), but what about the "beige flag?" The "My beige flag" trend signifies that someone is feeling blah, neutral, or neither here nor there. Users typically select a piece of generic jazz music and then film themselves for a few seconds doing nothing. They add a running caption that describes what their beige flag is. Here's a good example: My beige flag is I don't drink coffee. But if a client buys me a coffee, I'll drink it.
Leave Me Alone. The 1988 anime film Akira inspired this trend or, more specifically, a soundbite from the film. In the soundbite, the protagonist says, "Leave me alone!" seemingly in pain after seeing a bad vision of their future. Users film themselves while pretending to have unwanted or terrifying thoughts. They say, "Leave me alone!" in sync with the soundbite while grabbing their heads. And then, the video switches to a green screen showing their unwanted vision.
New TikTok Trends for June 2023
What's hot on TikTok this June so far? Here are new TikTok trends you can still join.
Photoshop Generative Fill. Adobe recently launched the beta version of the Generative Fill tool for Photoshop. This latest feature allows users to remove or add objects to a photo via a text prompt. One of the most popular #generativefill videos shows a user expanding the Mona Lisa painting. First, the user expands the painting downward to show Mona Lisa's legs. Then, the user expands it to the left to show a person taking a photo of the famous image.
Now That You've Killed Me. It's not as violent as it sounds, but it is as melodramatic. The trend comes from a soundbite of Beyonce's introduction to her latest song, "Sorry." In the soundbite, Beyonce says, "So what are you gonna say at my funeral now that you've killed me?" TikTokers are using the soundbite to share experiences of being victimized while joking about it.
TikTok Trends 2023: What To Watch Out For
While we're almost halfway through 2023, there are still lots of TikTok trends for 2023 to look forward to. Keep an eye out for these promising new TikTok trends:
A more prominent role for SEO on TikTok. This is no surprise considering that the platform is getting more crowded every day. And we all know that TikTok works hard to make the viewing experience convenient and enjoyable for all users. This means that SEO will significantly influence For You feed recommendations. More people will also use it a lot more to discover new content.
Longer TikTok videos. TikTok is reformulating the Creator Fund to give creators better monetization opportunities via the new Creativity Program Beta. The eligibility requirements are the same, plus one addition: videos must be longer than one minute. The new program is already available to creators in the US.
Niche communities will continue to grow in numbers and popularity. Its unique attractions include TikTok's micro-communities and subcultures built around shared niche interests. Users looking to discover and dive deeper into their specialized interests often flock to TikTok. And they always find what exactly they're looking for.
Authenticity will remain paramount. TikTok offers a vast array of filters and editing tools. But preserving authenticity is still a top priority for the most successful creators and brands. This is because it remains the most effective way of connecting with audiences. And it's a refreshing change from the perfection often portrayed on other platforms.
There will be higher ad spending. As the competition for prime spots on people's For You feeds becomes tougher, brands will spend even more on ads. Given TikTok's massive popularity, it's a hot market that every business wants to tap into.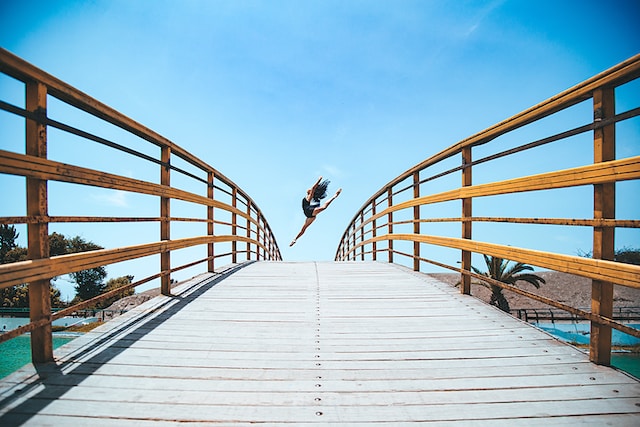 Make Lasting Connections Through New TikTok Trends and With Expert Help
TikTok videos stand out across the vast social media spectrum with their more compelling and interactive format. The endless stream of new videos on TikTok gives users countless hours of entertaining, informative, and stimulating distractions. How do you catch the attention of your target audience and make them stop scrolling through their feed? How do you get in front of people likely to become lifelong fans? Stay up-to-date on new TikTok trends.
But remember that trends often fade into obscurity as quickly as they rise out of it. More often than not, leveraging TikTok trends is a race against time. You must know how to spot emerging trends early enough and be quick to participate while they're still gaining momentum. This is the best time to get maximum exposure. Trends on TikTok typically reach critical mass in the blink of an eye. When too many people participate in a trend, your video can easily get lost amidst the noise.
Creators and brands still growing their presence shouldn't join trends just for fun or to be "in." Participating in trends should be a strategic move that connects you to potential new followers.
Another strategic move you can make is teaming up with a TikTok content marketing partner like High Social. With High Social's advanced, proprietary AI tool, you'll get enhanced audience-targeting precision. This means your videos will have a higher chance of surfacing on your target audiences' For You feeds. When you reach interested audiences, you'll grow faster with engaged followers. And the more engaged followers you have, the greater your exposure to more users.
Reaching the right audiences through new TikTok trends and with expert help will get the ball rolling fast. Earn lifelong fans with High Social. Start growing your TikTok today!