Trending Tags on TikTok To Put Your Channel in the Spotlight
Contrary to what most people practice on TikTok, just adding "#foryoupage" or "#fyp" won't make your video appear on top. Including a mixture of broad and niche hashtags is the path you should take. Therefore, searching for trending tags on TikTok is a wise decision.
TikTok has taken the world by storm, with over one billion active users and counting. If you're reading this article, you're probably looking to push your content in front of this massive audience.
So let's discuss the most trending tags on TikTok. You will also learn valuable insights on how to leverage them and put your channel in the spotlight.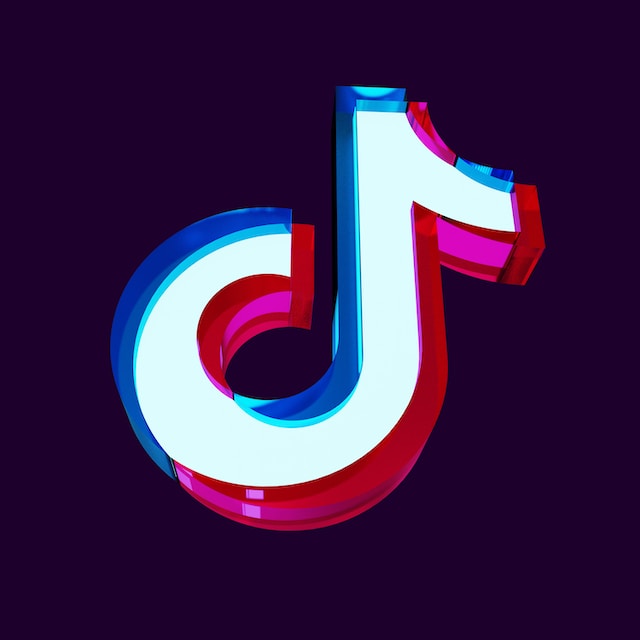 What Happens if You Don't Pay Attention To Trending TikTok Tags?
While tags aren't the deciding factor of viral content, they greatly matter when sending it in front of the masses. But what if you ignore this fact? This section will discuss the situation in precise detail. But first, let's get one thing straight.
Ignoring some popular hashtags won't change the game. Here's a case study to explain this. Stacey McLachlan from Hootsuite experimented to see if hashtags like "#foryoupage" and "#viral" made a difference.
She posted some videos on her TikTok channel without any hashtags and waited for a week. Then she took those down and uploaded them again with generic hashtags that people think will work. Believe it or not, the results were the same!
Therefore, you can't just collect trending tags on TikTok and throw them in your video. The best strategy is to find tags that your TikTok's target audience searches for.
With that said, let's discuss the drastic effects of ignoring hashtags. Firstly, you are essentially cutting off a major source of traffic. Yes, your followers will likely see your videos. But to grow your channel, new people must also discover it. Without hashtags, you won't get any new eyeballs to your content and, consequently, no new followers.
Moreover, it's a chance to build your brand. When you consistently use the same hashtags relevant to your marketing niche, people start associating them with you. And what's better for growth than that?
Ignoring hashtags can be a hindrance to going viral, as TikTok # constantly evolves with new trends. And you can't follow these trends without adding relevant hashtags. And lastly, it should be easy for your audience to find your content. Nonetheless, it is crucial to understand what hashtags to use on TikTok for maximum growth.
Make Your Videos Go Viral: How To Find Trending Tags on TikTok In 5 Steps?
By now, it must be clear that you need to know what's trending to go viral on TikTok overnight. But how can you know that? Well, luckily, you don't need to be a magician to find trending tags on TikTok. You just have to master research, and you're good to go.
In the following sections, you will learn how to find trending tags on TikTok in five simple steps.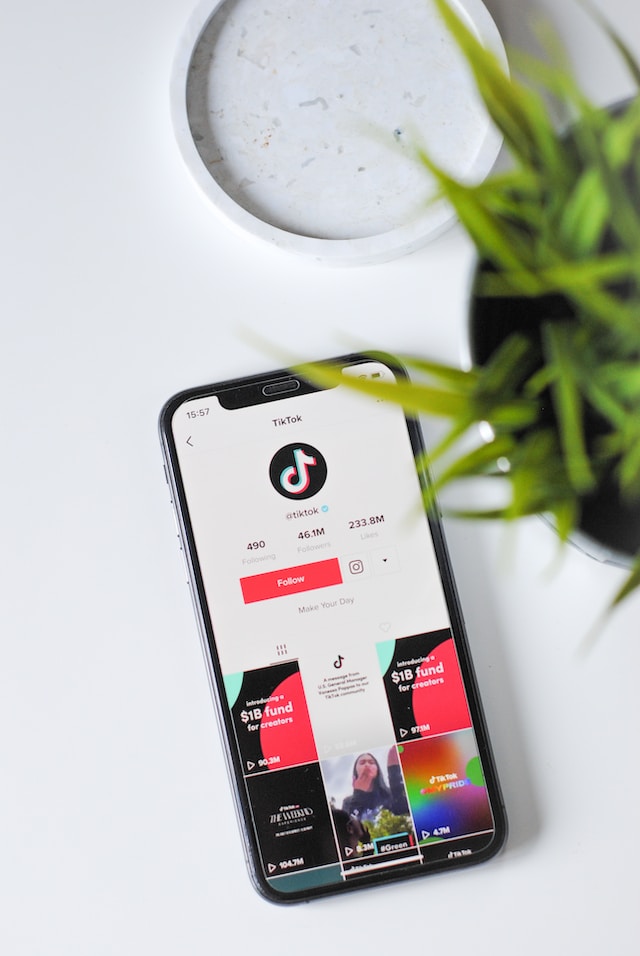 Step #1 To Find Trending Tags on TikTok: Know the Ins and Outs of Your Audience
The first step for finding trending tags on TikTok, is to know your audience. After all, they're the ones you're creating the content for. So knowing who your audience is and the topics they search for will help you plan a working hashtag strategy. Here's how to research your audience.
Start by using social media analytics tools to create audience personas. Then collect information about their age, gender, location, and interests. As an alternative, you can ask them directly through surveys. When looking at data, remember the difference between views and reached audience.
Moreover, search your niche on TikTok and go to the hashtags section. The best part about this section is that it shows you the views for each. This way, you can pinpoint the ones your audience likes the most.
Remember, an audience persona can help you create content that triggers your viewer's heartstrings. The upside? The visibility of your videos will soar and potentially help you go viral on TikTok.
Step #2 To Find Trending Tags on TikTok: Study Your Competition
Once you have your audience persona, check out your competitors' content. Why reinvent the wheel when you can learn trending tags on TikTok from them?
But don't worry. This isn't cheating or stealing. You're just building up on what's working for other people in your niche. Here's how.
Observe the tags top TikTok influencers and your competitors use frequently and are popular among their audiences. Combing through their videos will give you access to valuable insights. See which videos have the most engagement and views. Then check out the hashtags of those videos.
Moreover, you shouldn't blindly start copying from all competitors. After all, not everyone will be doing it right.
So be wise in who you follow to create your hashtag strategy. But remember, you're in this for the long run. Hence, keep researching your competitors and adding new tags to the list.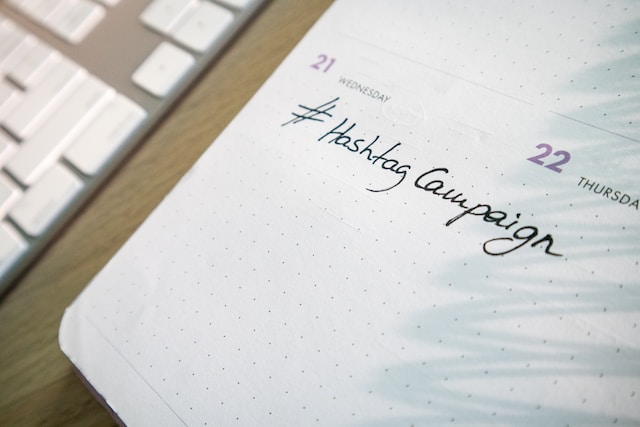 Step #3 To Find Trending Tags on TikTok: Let Tools Help You
While studying competitors and target audience drives huge success, they're not your only options. Then what else can you try?
With tags holding the key to appropriate reach, many have turned to tools that provide insightful hashtag analytics.
But why has our discussion about trending tags on TikTok shifted towards analytics? Because only discovering tags once and slapping them in your content isn't enough. You must continuously track new tags for continued growth.
There are many TikTok tools that present you with a list of relevant tags, along with their respective popularity scores. Verify them on TikTok and repeat this process at least once a week.
However, TikTok also boasts a dedicated section of trending hashtags that facilitates you to explore what's trending.
Step #4 To Find Trending Tags on TikTok: Learn How to Balance
As mentioned earlier, stuffing your content with one type of hashtag won't work. Aim for a balance between broad and niche tags to show to existing followers and gain more in the process. But the question is: what do broad and niche tags mean? Well, let's make an example to understand.
Suppose you review products on your TikTok. The tags that immediately come to mind are "#reviews," "#products," and #" unboxing."
These are the broad hashtags that cover what you do in its entirety. But there are numerous products, and you'll likely choose one category. Let's say you review technology products, especially those by Apple. So your niche tags will sound like "#techreviews," "#applereview," "#appleipad," etc.
If this discussion has made you wonder why this balance matters, read on. Broad tags will help you reach a wider audience. But will all those people be interested in watching Apple products reviews? Of course not!
That's where niche tags come in. They make sure that your product is reaching your target audience. When you combine these superpowers, your content reaches a broader but relevant audience.
However, when you niche down, you'll encounter two types of hashtags. The first type involves the ones that are always popular. On the other hand, some trending tags on TikTok only gain fame for a short period.
For example, if you're running a book channel, hashtags like "#readercommunity" and "#booktok" will always work. But "#fantasy" or specific book names only work well when the particular book, author, or genre trends. So research both hashtags to create a mixture that will work well in your favor.
Step #5 To Find Trending Tags on TikTok: Stay Ahead of the Curve
This last step concerns monitoring tags that have not yet blown up on TikTok. While it might not make sense initially, using emerging tags can work in your favor.
This approach makes your content the frontrunner when these tags gain momentum. Being among the first creators to use emerging tags provides a competitive edge. Consequently, this increases your visibility and potential reach.
On the other hand, waiting until a tag has already blown up might bury your content in the swarm. This makes sense because a tag already saturated with videos will take time to rank your content. And who knows if it will still fall in the list of trending tags on TikTok once that happens?
Therefore, you must keep a close eye on topics that are gaining popularity.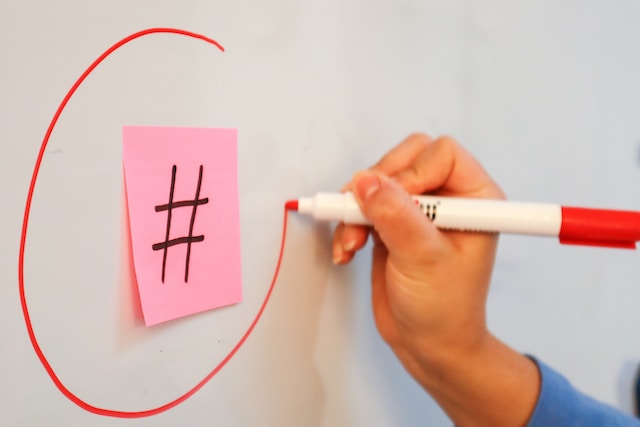 From Hashtag to Feed: Trending TikTok Tags To Appear on the For You Page
By now, you must have a strong grip on finding trending tags on TikTok. If you follow the steps described, you will get followers on TikTok in no time. Now let's get you featured on the For You page. But first, why is this page the talk of the town?
Because being the first page, appearing on this page can send a chain reaction of followers your way.
However, as mentioned earlier, only using "#fyp," "#foryoupage," etc. will miss the mark. To appear on the "For You Page," you should get down to:
Keeping an eye on your audience's interests
Posting at the right time
Mastering the art of captions
Using popular music and tunes
Following, reposting, and commenting on most trending videos
Working with the influencers
And, of course, using the right tags
When it comes to tags, they're not universal. It depends on your niche, what your audience is searching for, and their location.
And remember that the algorithm has become smart. If you add tags that are not relevant to the content in your video, it won't rank you.
Moreover, consider the time of your posting. There are many factors to consider when it comes to deciding the best time to post on TikTok.
Inspecting the Hype in Real Time: What Are the Trending Tags on TikTok Right Now?
What's the point of discussing trending tags on TikTok without stating the soaring ones? But here's the truth. You won't get the advanced features of specific tools without spending some money.
And while TikTok's analytics can help, let us make a small contribution to give you a starting point. So here are some of the trending tags on TikTok right now.
Starting with the broad tags, it shouldn't be surprising when we say "#tiktok" and "#tiktokchallenge" are the most trending. Then there's "#tiktokviral," "#likeforlike," and "#viralpost."
However, remember that these tags will not guarantee to appear on the For Your page. So let's move on to the niche tags which can help with growth.
If you're running a comedy channel, the trending niche tags would be "#meme," "#funnyvideos," "#comedyvideo," "#comedychallenge," "#tiktokcomedy," and "#funny." Mix those with the broad tags to reach the audience craving funny content.
But what if you're a fashion influencer? Then "#fashion," "#fashiontiktok," "#fashioninspiration," and "#fashiondesigner" will hit the jackpot.
Moreover, there's a joke going around TikTok about its influence on people's buying decisions. This is especially true for booktok, where people have introduced "#booktokmademebuyit." It's pretty fun to see the number of books people buy because they blew up on booktok.
Some additional popular tags are "#featureme," "#repost," "#followforfollowback," "#momsoftiktok," "#family," "#love," "#tiktokcringe," "#babytiktok," "#quotes," and "#fitnessgoals."
Tags associated with special occasions like "#mothersday" and "#Christmas" are also great for going viral.
Leverage the Evergreen: Top Trending Tags on TikTok To Escalate Your Reach
It's worth mentioning that some niches are more popular than others. And the top trending tags on TikTok depend on your topics and niche. If you've yet to decide on a niche, fashion, entertainment, gaming, health, tech, fashion, food, and booktok are the most iconic.
Now that we've stated that, here are the tags that are always trending in each. For fashion videos, "#fashionlover" and "#fashionontrend" are the cornerstones.
Similarly, the trending tags on TikTok in the health niche are "#health", "#besthealth", "#tophealth", and "#medihealth". Meanwhile, "#IT",  "#artificialintelligence", "#techworld", and "#techyontop" are the holy grail for the tech niche.
However, some famous call to action tags on TikTok are "#like," "#followforfollowback," "#follow", and "#comment".
And lastly, "#bookie," "#Booklovers," "#bookhook," "#booked," and "#bookpalace" will ignite a book channel.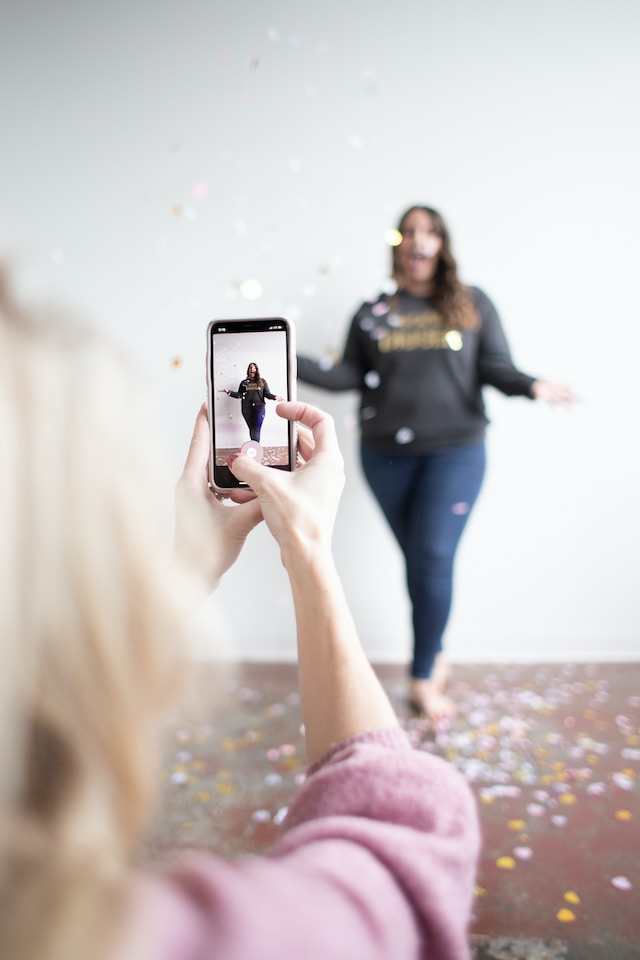 Make Trending TikTok Tags the Surprise up Your Sleeve
In the grand scheme of things, trending tags on TikTok can help you reach your audience easily. Using such tags can help you appear on the "For You Page." The best content at the best time makes up a great audience.
But only using tags won't help you gain followers and grow. You need a strategy, and you need to follow the evolving best practices. If you want to accelerate your growth on TikTok, HighSocial can help you with that. HighSocial is a growth service that helps you reach your ideal users in a natural and organic way. Moreover, you can use HighSocial's tools to start generating the best tags for your niche. HighSocial offers competitive pricing, and you can cancel at any time without losing followers. Start growing your TikTok today!