TikTok Niches: Find Success With the Right Niche Community
On TikTok, niches are more crucial to brand success than other social media platforms. TikTok's focus on community-building plays a massive role in its unprecedented popularity among users. The same focus makes its For You recommendation algorithm effective in serving audiences content they love. The robust algorithm also facilitates the discovery of new interests, brands and products. TikTok niches are at the center of the platform's targeting strategy; they should be at the center of yours, too.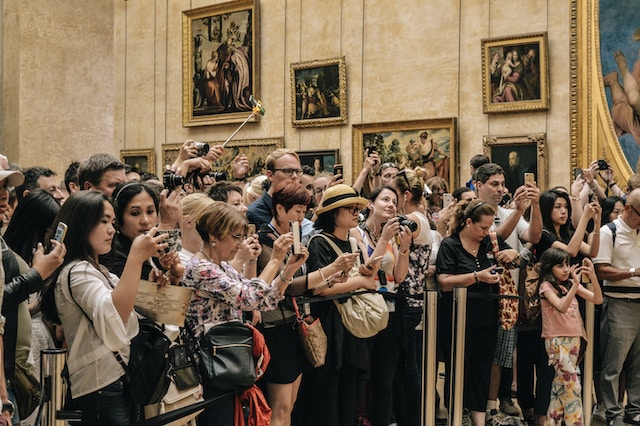 What Is a Niche on TikTok?
What is a niche on TikTok? In business and marketing, a niche is "a specialized segment for a particular kind of product or service." TikTok niches are consistent with this definition. However, the platform also reformulates niches to serve narrower categories within cultural, social, artistic, and other interests.
Serving niche-based audience interests for targeting purposes is not unique to TikTok. But the platform dedicates most, if not all, of its algorithmic calculations to simply giving audience content they enjoy.
For content creators and brands, establishing themselves within their chosen TikTok niche assures them of a dedicated and engaged following. As long as you consistently create content aligned with your niche, you'll also consistently attract engagement and more interested followers.
Choosing the right niche and solidifying your foothold within it is social media 101 for creators and businesses. Establishing your brand identity within the limits of your niche on TikTok may seem restrictive and disadvantageous. But creating niche content helps you stay authentic, and authenticity is a huge deal for TikTok users. Tapping into your niche audience's interests through authenticity influences how they perceive and interact with you in a positive way.
A TikTok niche is especially effective if you're just starting on TikTok. You want to make sure users who are interested in what you have to say are able to hear your voice. Keep in mind that TikTok is a busy and noisy place. If you choose a small room of people with a shared interest, you'll be able to reach them more effectively.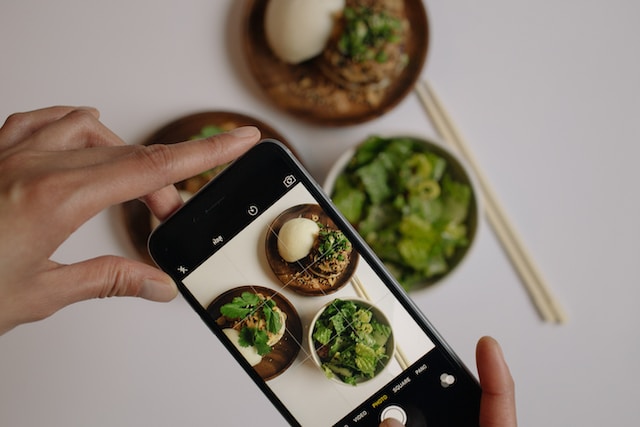 How To Find Your Niche on TikTok
Knowing how to find your niche on TikTok is crucial to any brand's success. But remember that approaching your niche audience on TikTok is different from how you do it on other platforms.
The platform's powerful algorithm has given rise to countless TikTok niches. Unlike other social media platforms, TikTok applies a narrower focus with its recommendation algorithm. So if you're a fashion brand, you can select from sub-categories that cater to more specific interests. For example, your TikTok niche can be plus-size fashion hauls or outlandish vogue outfit combinations.
Users find their niche communities with the help of the For You feed algorithm. Their scrolling and viewing habits and account interactions inform TikTok's algorithm of their interests. As a brand, you want the algorithm to recommend you to interested audiences. You can make TikTok's recommendation system work for you by producing quality content that accurately identifies your niche.
You can nail your TikTok content strategy by first identifying what topics within your general category best represent your brand. And then, explore two or three niche topics and identify which resonates the most with your audience. Build a content plan around this niche topic to establish your brand as an authority in this sub-category. Stick to this strategy, and TikTok will deliver interested followers to your doorstep.
Of course, you also need to determine what kind of content delivery or style your audience enjoys. You'll figure this out soon enough with sufficient audience insights from your Analytics.
TikTok Niches: How To Build Your Community as a Business
Subcultures often define niche communities on TikTok. Notably, 76% of users prefer brands that are part of these special interest groups — or TikTok niches.
Here are some tips to help you find and become an integral part of your niche communities.
What are your audiences' passion points? Do some investigative work to discover what topics they frequently immerse themselves in.
Explore Keyword Insights on TikTok. Get inspiration for your content and ad campaigns when you check out trending script keywords on TikTok. Keyword trends are a reliable indicator of what your niche communities are interested in. Search using specific keywords, use filters that fit your campaign and discover videos related to your keywords. You can start with popular hashtags that many of your target audiences are using.
Use the Top Products tool in Creative Center. Want to know what products have the highest conversion rates? Find out what your users in your niche/s are buying based on your product category. You'll also see examples of ads related to these trending products.
TikTok recommends leveraging a "stay-and-play framework." This framework enables you to identify communities for potential engagement within and outside your domain. Stay within your category and expected communities to grow belief and trust among your current audience. Play in new communities whose culture, values, and innovation are also relevant to your brand to reach new audiences.
Explore both macro-communities and niche/micro-communities. This strategy is helpful when you're still trying to find your footing on TikTok. It's a must when you've already established your brand in your niche/s, and it's time to expand your reach.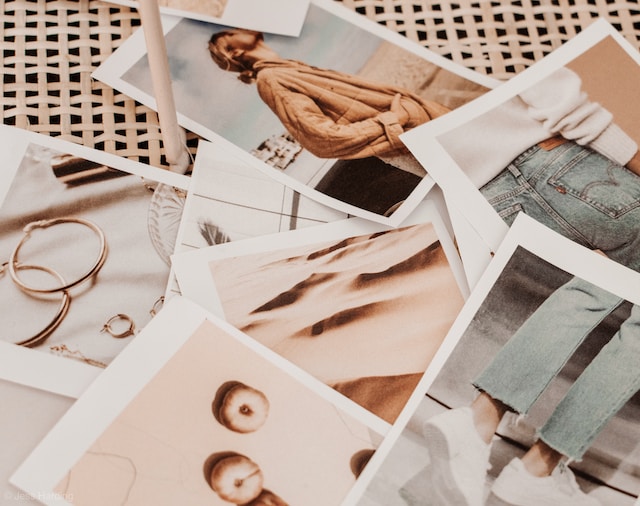 How To Stand Out in Your TikTok Niches
It's ideal to start with a single niche while building your brand. You can also explore two or three TikTok niches for more opportunities for growth. How do you make your presence known to a niche community? How do you stand out? Here are some tips.
Research the best hashtags to use. Check out the most popular videos within your chosen niche. Make a list of the hashtags featured in these videos. Choose hashtags that are most relevant to your content and use them consistently.
Promote a branded hashtag. You should also create a catchy branded hashtag. This is an effective tool for building brand awareness. Your goal is to promote top-of-mind brand awareness when users see your branded hashtag. One of the best ways to promote a branded hashtag is through a contest, giveaway, or TikTok challenge.
Create high-quality content. You don't need professional tools to produce high-quality videos. TikTok's native tools are already great, but you can also try out other third-party editing apps. Make sure you're using the right TikTok dimensions. The most important elements you need to focus on are image and sound quality.
Always use sound. Take advantage of TikTok's extensive sound and music library. A TikTok viewing experience won't be complete without sound.
Try different content styles. You can consistently produce tutorial videos and also play around with different ways to teach your fans. Make it fun by incorporating a challenge into your tutorial. Create a series. Feature a guest. Use the green screen effect for something outrageous or silly.
TikTok Niches 2023
According to TikTok's 2023 What's Next trend report:
"One-size-fits-all ideals are on their way out as people embrace specific and varied lifestyles. TikTok communities, which are both specific and deeply relatable, help users quickly bond over these new interests and priorities. From there, they broaden each other's horizons and inspire one another to make changes in their lives."
So what are trending the TikTok niches for 2023?
TikTok's primer on The Power of TikTok Communities mentions the following TikTok niches:
Sneakerheads for buying and selling sneakers
TechTok for tech brands
GamerTok for esports enthusiasts
FashionTok for all things fashion
GorpCore for a fashion style that goes beyond an outfit's typical use
FoodTok for all things related to food
Miniature World for miniature aficionados
BeautyTok for all things related to beauty
The same article also lists the top TikTok niches based on hashtag popularity:
#Gamer
#LGBTQ
#BookTok
#Parents
#CleanTok
#FoodTok
#TechTok
#BlackTikTok
TikTok Niche Ideas
Are you looking for TikTok niche ideas? According to the Year on TikTok 2022 trend report, the most popular TikTok niches in the United States were:
BookTok
CarTok
FilmTok / MovieTok
Small Business TikTok
Sustainability TikTok
FarmTok
National Park TikTok
Crocheters of TikTok
MuseumTok
WoodTok 
Start exploring these communities if they're relevant to your brand and audience. You should also check out the list of examples of niches above that are worth checking out for 2023.
How Do You Know When a TikTok Niche Is Right for You?
With a diverse sphere of TikTok niches, how do you know when you've found the right one?
There are countless niche communities on the platform waiting to discover you and for you to discover them. Each one has a distinct character, language, values, and aesthetic. When these traits allow you to connect with the members of the community authentically, then you've found your business niche.
If the following applies to you, chances are good that you're in the right place:
You're attracting followers who actively engage with your content.
Your followers are quick to like and comment on new videos you share.
You receive meaningful comments on your videos.
Your videos get a lot of shares.
Your reach is consistent with every post, if not increasing.
Your profile gets a lot of profile visits.
Many of your profile visitors become followers.
Many of your viewers watch your videos until the end.
Your analytics show consistently good engagement rates at any given period.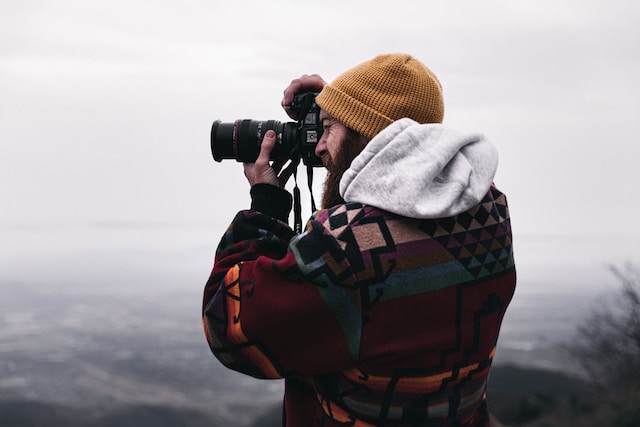 Why Should You Carve Out a Niche on TikTok?
TikTok's more than a billion users represent a massive market. And a market as massive as this means it's also highly competitive. Carving out a place for your brand within your TikTok niche helps you establish a firm hold on the platform.
The right niche will also be a reliable guide for developing effective content plans. It will help you stay authentic and keep you focused. And you'll be able to build a dedicated following.
With a genuinely interested community, you'll have good engagement — at the very least. The quality of your followers will open opportunities for collaboration and to monetize your content. Consistent engagement will signal TikTok's algorithm to boost your discoverability and send more potential followers your way.
Success in your niche means it'll be easier to achieve the same result when exploring new niche communities.
Are There TikTok Niches You Should Avoid?
The right TikTok niches will help you grow a loyal following. But there are also niches that are not beneficial and that you should avoid. Here are some of them.
Incompatible communities. Don't try to fit into a circle if you're a square. Don't pretend to be something you're not. Remember that brands on TikTok thrive on authenticity, so stay true to your identity. It might be tempting to try to connect with a different kind of audience. Unless you're completely reinventing your image, however, you'll find out that this is highly ineffective on TikTok. You won't just compromise your identity but also the authentic connections you've already made with your peeps.
Niches that promote inappropriate content. Make sure you're not using hashtags that are associated with inappropriate content. Explore TikTok safety options and learn about TikTok Community Guidelines.
Niches that promote divisiveness and intolerance. Freedom of speech and expression can be tricky. Creating a niche for your brand and community means promoting specialized interests and ideals. But a niche community does not have to be any kind of phobic while it embraces and nurtures its uniqueness. You can promote a certain kind of image without disapproving of communities that don't align with yours.
Success On TikTok Means Thriving In Your Chosen TikTok Niches
There are many ways to measure your success on TikTok. But finding TikTok niches that allow you to thrive is the first sure sign that you're on the right track. Finding your tribe or subculture is one thing, however. Establishing a solid footing in your chosen niche/s is another.
Whether you're a content creator or a business on TikTok, finding your audience involves aligning yourself with the right community. TikTok makes it easy for users with shared interests, passions, and values to find each other. What's the key to getting a foot in the door of any niche community? It's creating valuable content that's a natural fit with said community.
It sounds simple enough, and it can be once you find the ideal niche for your brand. TikTok niche communities, or subcultures, are highly accessible and have a low barrier to entry.
This is thanks to the platform's visual nature and powerful and effective For You feed algorithm. So long as you consistently produce content for users with specialized interests or shared passion points, they'll find you. They'll easily discover you via their For You feed.
Connecting with the right audience is not as challenging on TikTok as on other platforms. But keep in mind that there's an ever-increasing competition for a spot on users' For You feeds. You can give yourself an added advantage by enhancing your audience-targeting capability. Team up with a TikTok expert like High Social to leverage their advanced, proprietary AI technology. This innovative tool will help boost your discoverability among audiences who are already looking for your kind of content.
Sign up with High Social to hone in faster on TikTok niches and niche audiences that match your brand. Start growing your TikTok today!