Reached Audience vs Views: What's the Difference?
Reaching target audiences is a top priority for businesses and creators on TikTok. Making them view your videos is another. One advantage of creating videos for TikTok is that views are counted from the first second a video starts playing. How should you look at reached audience vs views when analyzing your metrics? What insights can you get from these sets of data?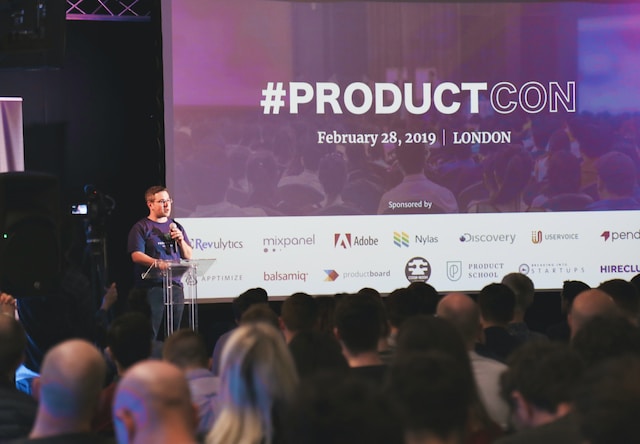 What Does Reached Audience Mean on TIKTOK?
The first question we need to answer is, "What does reached audience mean on TikTok?"
"Reached audience" is one of the many TikTok metrics available on TikTok Ads Manager. You can find it on the main dashboard, inside the Content tab. "Reached audience" measures the number of unique user accounts you reached with a video.
Reach on TikTok looks at "unique user accounts that were exposed to an ad impression at least once." If your video appears on a user's feed and the user is exposed to it (i.e., while browsing their feed), this exposure counts towards your reach. Reach on TikTok, therefore, represents message exposure.
What Do Views Represent on TIKTOK?
Reached audience vs views on TikTok does not refer to a battle between these metrics. When you look at them together, they represent a complementary performance measurement. Before diving deeper into this relationship, let's look at what TikTok views mean.
A view on TikTok represents one video play. Views are different from impressions. The latter only represents the number of times an ad was onscreen. Impressions count repeat appearances of a video on a user's feed; views don't count replays.
As soon as a video plays, TikTok counts this as a view. TikTok breaks down the video play metric according to the length of video views. Below is the glossary of the video play metrics available on TikTok Ads Manager. TikTok does not count replays except for average watch times.
2-Second Video Views. The number of times users played your video for at least 2 seconds.
6-Second Video Views. The number of times users played your video for at least 6 seconds.
Video Average Watch Time. The average time users played your video per single video view, including time spent replaying the video.
Video Average Watch Time Per Person. The average amount of time your video ads played per person. This includes time spent replaying the video.
Video Views. The number of times your video starts to play.
Video Views at 100%. The number of 100% video plays.
Video Views at 25%. The number of 25% video plays.
Video Views at 50%. The number of 50% video plays.
Video Views at 75%. The number of 75% video plays.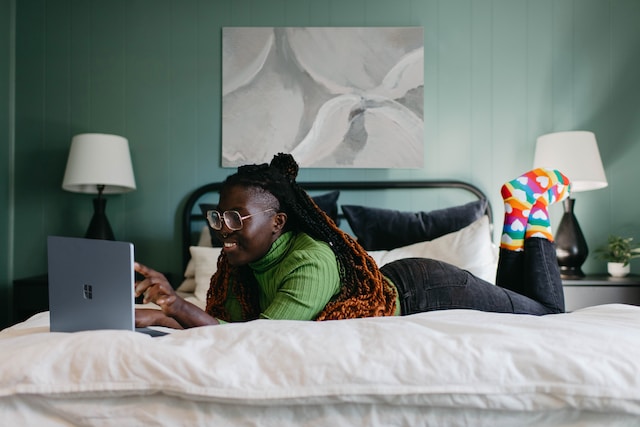 Views vs Reach: Individual and Combined Insights
Views vs. reach insights will give you a fairly good idea of the effectiveness of your content and audience targeting strategies. When looking at reached audience vs views, keep in mind that because TikTok automatically plays videos, one reach automatically counts as one view. You should also know that TikTok's algorithm features content on a user's feed whether or not that user follows the featured video's creator.
That said, it's easy to see how TikTok is a highly conducive platform for building brand awareness and generating high engagement. Let's look at how you can compare your reach and view numbers.
High Reached Audience vs High Views
If the numbers for your reached audience vs views are both high, then you have a good TikTok game. A high reach count means your video lands on many users' feeds because TikTok considers it relevant to their interests. This result indicates that your audience targeting strategy is on point.
A high views count means that the audiences you have reached find your content engaging and of high value. Your video is generating a lot of interest among appropriate viewers. As your views count increases, TikTok's algorithm will also widen your reach even further. You may have also benefited from a high number of video shares which would have added to the boost in your reach and views.
High Reached Audience vs Low Views
A high audience reach, and low views may indicate that you posted your video at a less-than-ideal time. While your content landed on many users' feeds, only a small number watched it. The low view count may also imply that the video was irrelevant to the interests of the audiences you reached. A low viewership will drag your audience reach down sooner or later.
Low Reached Audience vs High Views
Is it possible to have a low number of reached audience vs. high views? Remember that views don't count replays. But if your video reached the same user at a different time and the user played your video again, then you would have doubled your view for that user.
A low audience reach could also indicate poor timing in posting your video. Another reason could be ineffective audience targeting. The good news is that your video is engaging enough for the same audiences you've reached that they watched it again.
Low Reached Audience vs Low Views
If your reached audience and views are both low, you need to improve your audience-targeting optimization and return to your creative drawing board. You won't get the views you need if you don't reach your intended audience. Your content must perfectly match your audiences' interests and vice versa.
You can have an amazing video, but without proper optimization to reach the right audience, your content may not even see the light of day.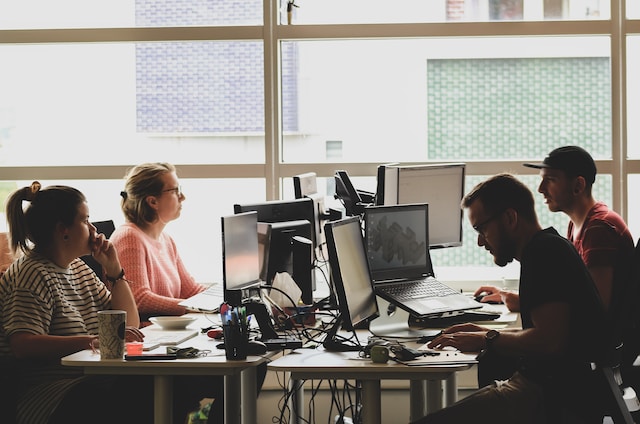 How to Access Your Reached Audience vs Views Analytics
Where can you find your reached audience vs views analytics? If you have just created your TikTok account, you must wait seven days before analytics becomes available. TikTok needs to collect enough data to give you reliable performance insights.
To access analytics, follow these steps:
Head to your profile and tap the Settings and privacy tab in the top right.
Choose "Creator tools" under "Account."
Select "Analytics."
You'll see three tabs on your Analytics dashboard: Overview, Content, and Followers. The reached audience and views data you need are in the Content tab. The Content tab gives you "extended data and analytics for each video you post." All Content metrics are available for the last seven days only. When you open the Content tab, you'll find data for the following metrics, including Reached Audience and Views:
Your trending videos over the past seven days
Total video views
Total likes for each video
Total number of comments for each video
Total number of shares per video
Total play time per video, which includes play times from everyone who watched your video
Average watch time per video
Watched full video, or the percentage of viewers who watched the entire video
Reached audience, or the unique user accounts your video reached
Video views by section, which shows where viewers found your videos, including your profile, the For You feed, etc.
Video views by region, which shows the top locations of viewers for a video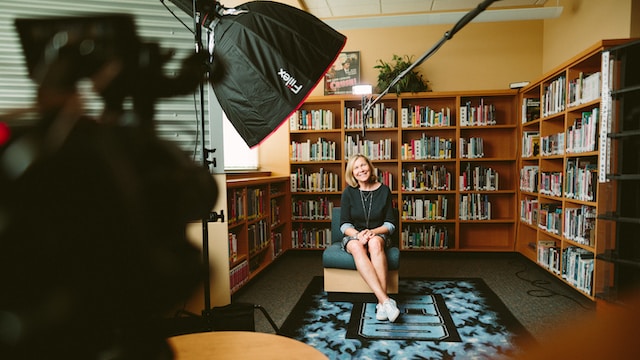 How To Increase TikTok Reach and Views
High numbers for reached audience vs. views on TikTok will give you solid building blocks to create a strong brand presence. It would help if you reached the right audience to get views. Views are also crucial for their snowball effect, i.e., the more views a video gets, the bigger the audience it can reach.
TikTok's algorithm also considers how a user interacts with a piece of content. For example, if your video receives longer watch times and tons of likes from viewers, TikTok will serve it to more audiences. A video with a wide audience reach and many views but shorter watch times will not get the same exposure.
Knowing the basics of growing your TikTok following will give you the reach and views you need. You should also try these tactics to increase the number of users you reach and your view count.
Boost Reached Audience vs Views Through Trends
Social media is all about trends, but trends have the most pull on TikTok. If you want to boost reached audience vs views and get more followers, identifying trends in your niche and community/sub-culture is crucial. These are the trends you should look for:
Hashtags
Hashtag challenges and other challenges
Music or sounds
Choreographies
Effects and filters
Remember that trends on TikTok often come and go in the blink of an eye. So be quick to jump on the latest trending challenge and make sure you're up-to-date on what TikTok stars in your niche are up to.
Boost Reached Audience vs Views With TikTok Duet or Stitch
TikTok's Duet and Stitch features are a popular and rewarding option for collaboration on the platform. Duet and Stitch allow TikTokers to "team up" with other users to create content. Depending on the other user's share settings, participating in a Duet or creating a Stitch video may allow you to reach a larger audience and get more views. These features are another way that TikTok helps users get their five seconds of fame and a shot at becoming a TikTok star.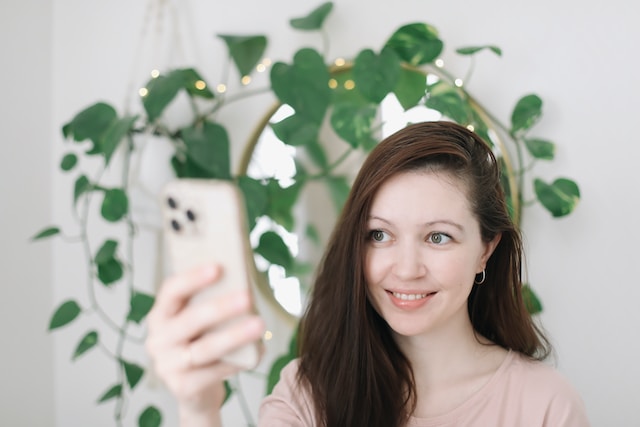 Reach More Audiences and Get More Views Through Ads
TikTok's algorithm puts more weight on a user's interests and history of interactions when curating videos for their feed. But if you're a business or creator and your brand awareness efforts need a stronger push, you'll greatly benefit from TikTok ads. Creating an ad can increase reached audience vs. views; you need to get the ball rolling.
Consider the following when creating a TikTok ad:
Keep your content authentic and relatable. The more organic your video looks, the more relatable and appealing it will be to your audiences.
Always go for funny over salesy. Funny content never fails to get high views and engagement.
Offer value to your audience. Create an ad focusing on how users benefit from your product or service. Show viewers how your brand can change their day or lifestyle.
Choose age-appropriate music or sound. TikTok's sound library is one of its biggest assets. Any TikTok video worth watching must have the element of sound. Be smart when selecting your video's sound. Make sure it will appeal to your target audience.
Keep your video short while maximizing its impact. TikTok ads can be up to 60 seconds long. But the first 15 seconds of your video are often the most impactful. So use these first 15 seconds well.
Level up Your TikTok Game To Improve Reached Audience vs Views
Getting good results for your reached audience vs views will unlock opportunities to gain more followers and increase engagement for your brand. Fortunately, TikTok has a low barrier for reach and views. The platform's algorithm also prioritizes users' interests and TikTok behaviors when curating their feeds. This is why TikTok is a more rewarding channel for businesses and creators than other pay-to-play social platforms.
Finding the right audience for your content is crucial to maximizing your reach and getting more views. You can have an additional audience-targeting advantage when you team up with a TikTok growth service expert like High Social. High Social uses advanced, proprietary AI technology to identify authentic users whose interests match your brand's identity and content. High Social's team of social media specialists will also help you generate more interest and views for your content through targeted promotion.
Level up your TikTok game and get the exposure you need. Start growing your TikTok today!