TikTok Analytics Tool: Enhancing Your Content Strategy
TikTok has become a global sensation, captivating audiences with short-form videos. With over a billion active users, TikTok comprises businesses, influencers, and content creators providing top-notch video content. However, to achieve better success in content creation, there is a need to employ the TikTok analytics tool. Why is this necessary?
This tool provides beneficial insights into the engaging nature of your content. Indeed, it helps you improve your content strategy and ultimately leads to outstanding success on the platform. Interestingly, this guide reveals more details regarding the TikTok analytics tool. It also discusses how to use this tool for your TikTok business account and propel your content to greater heights.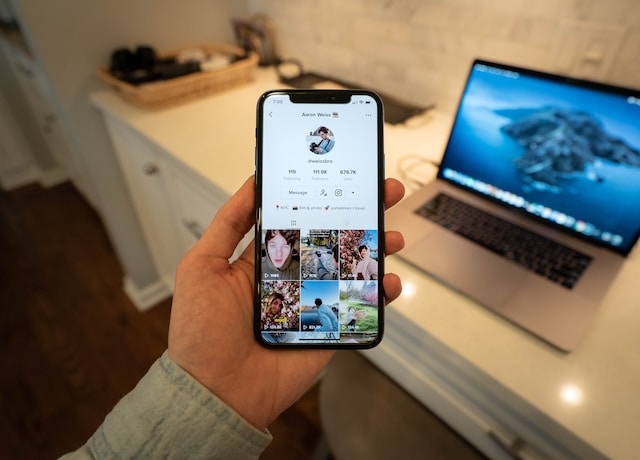 Understanding TikTok Analytics Tool: The Key to Success on TikTok
To better understand the power that the TikTok analytics tool unleashes, we need to discover the concept of TikTok analytics. TikTok analytics provides valuable insights into the influence of your content on your audience.
With these insights, you can evaluate the effectiveness of your strategies, identify trends, and make data-driven decisions for account optimization. TikTok analytics assesses metrics such as cumulative watch time, likes, shares, and comments to help you better understand your audience. It also assists you in tailoring your content accordingly to reach more followers.
What about the TikTok analytics tool? This powerful tool gives creators and businesses an in-depth understanding of their TikTok performance. Via the analytics dashboard, it offers a comprehensive overview of specific metrics that ensures your success on the platform.
These metrics offer deep insights into your content's performance, and they include the following:
Follower Growth: The metrics allow you to track your followers' growth over time. It also helps you identify trends that contribute to your follower count increasing or reducing.
Video Views: You can glean how many people view your videos from the metrics. You can also know which videos perform well and the contributing factors to their success.
Engagement Rate: It measures the level of engagement your content generates by examining likes, comments, shares, and reposts.
Audience Demographics: The metric also discovers your audience distribution based on age, gender, and location. This allows you to tailor your content to your audience's preference.
This tool provides all the necessary information to boost your TikTok account, refine your content, and create impactful videos. Consequently, you attract a larger, more engaged audience ready to relate to your content and identify with your brand.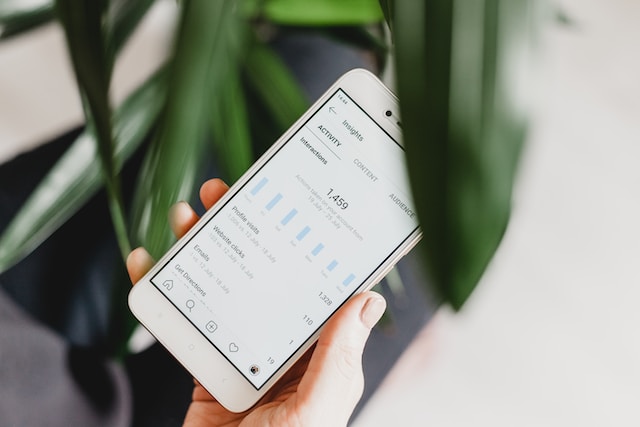 How To Use Free TikTok Analytics for Your Account
As a TikTok content creator, utilizing the TikTok analytics tool is very important. Leveraging it allows you to drive your content to your target audience and increase your global reach. Interestingly, TikTok offers its native analytics freely, which is available on the platform. Users can use the internal TikTok analytics to access certain metrics (discussed earlier) and gain insights from them. Without further ado, here is how to use the free TikTok analytics via your mobile phone or PC.
How to Access TikTok Analytics Tool on Your Mobile Device
Follow these steps to learn more about your activities via the analytics feature on TikTok.
Launch The TikTok app, and sign in to your account.
Tap the profile icon at the bottom right corner of the TikTok interface.
In your profile, tap the three vertical lines in the top right corner and select "Creator Tools."
Under the "Creator Tools" menu, tap Analytics.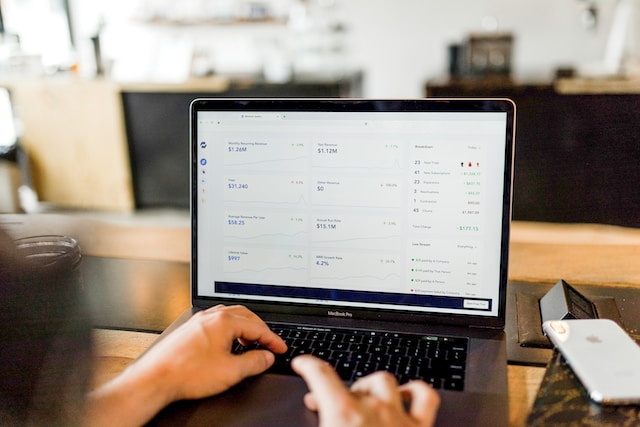 How to Access Free TikTok Analytics From Your PC
To enjoy a better analytics experience, you can use your PC and follow these steps:
Go to TikTok.com. If you have already logged into your account, you can input tiktok.com/analytics on your browser.
Navigate and click your profile icon, and select "View Analytics."
This will take you to the analytics section of your account.
3 Key Features of the TikTok Analytics Tool
The TikTok analytics tool offers an overview of your account's growth over a specific period. This overview includes follower count, profile views, and video likes. The analytics section on TikTok comprises reports on followers, accounts, and hashtags.
1. TikTok Follower Analytics
The TikTok follower analytics provide important details of your audience demographics, follower growth trends, and engagement rates. You can leverage this TikTok analytics tool to engage existing customers and effectively reach newer audiences.
To begin the process, access the follower analytics on your account (follow the steps for mobile devices or PC). You can track follower growth on your account over a certain period. This metric allows you to gain insights into how your follower count changes. Monitoring this data helps identify spikes or declines in follower growth.
You can correlate the data with content or campaigns you ran in the past and learn what drives follower acquisition. Doing this can guide you in improving your content strategy. Here are two tips to follow:
Tailor Your Content To Your Followers' Preferences: Use audience demographics to create content that aligns with your followers' interests and preferences. Consider their age, gender, and location when brainstorming ideas for your videos.
Identify Successful Content: Identify videos with high engagement rates and incorporate their elements into the content. Capitalizing on successful content can help you attract and retain your audience's attention.
Therefore, understanding follower growth trends allows you to replicate successful strategies to increase your follower count and engagement rate.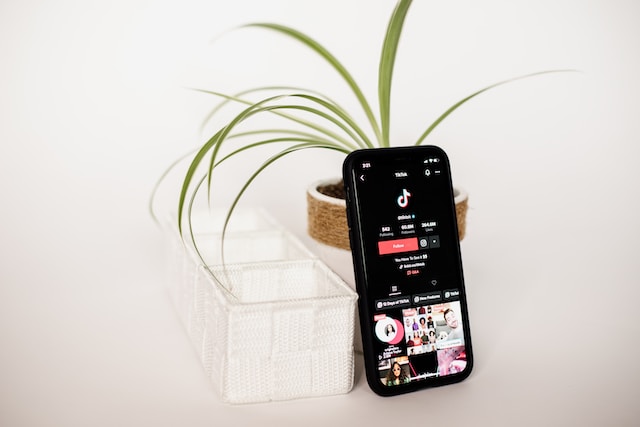 2. TikTok Account Analytics
TikTok account analytics provides a report of your content performance and audience demographics. Via this TikTok analytics tool, you can find the following metrics:
Total Video Views: This metric reflects the total views across all your videos. You can adjust the time range (7, 28, 60 days, or custom) to note when followers view your videos. Analyzing the views helps you understand the reach and popularity of your content.
Average Watch Time: This metric measures how long viewers watch your social video content on average. If the watch time is longer, you can increase your videos' duration and vice versa. This metric indicates the level of engagement and interest your content generates.
Audience Retention: Audience retention helps you know how long viewers watch your videos before scrolling past them. You can refine your content to retain their attention by identifying where viewers lose interest.
3. TikTok Hashtag Analytics
Hashtags are vital components of TikTok's dynamic community. They assist users in discovering and exploring content related to specific trends. TikTok's "Discover page" is a treasure trove of trending hashtags. You can explore this page regularly to discover popular hashtags about your niche. Then, you can employ TikTok hashtag analytics to maximize your reach, engagement, and visibility on the platform.
To utilize this tool effectively, pay attention to the relevance of hashtags to your content. Look for hashtags that align with your niche and target audience. You can consider the following kinds of hashtags and the benefits you'll derive from using them.
Niche-Specific Hashtags: Identifying hashtags specific to your niche helps you reach an audience interested in your content.
Trending Hashtags: Exploring trending hashtags allows you to tap into ongoing trends and increase your visibility. Also, participating in trending challenges can boost your reach and engagement.
Branded Hashtags: Consider creating your brand's hashtags to foster a sense of community around your content. Also, encourage your followers to use the hashtag when creating content related to your brand.
With this TikTok analytics tool, you can monitor the performance of the hashtags you use in your content. You can also analyze the engagement and reach of your videos with different hashtags to determine the best ones. This TikTok analytics tool can analyze account impressions, measuring how often your content reaches users. Consequently, it gives you an indication of the overall reach of your videos with specific hashtags.
Also, you can refine your hashtag strategy and enhance your reach by striking a balance between popular and niche-specific hashtags. Popular hashtags increase your visibility, while niche hashtags target a more engaged audience interested in your content. Also, monitoring trending hashtags and participating in relevant challenges can get your content to a wider audience.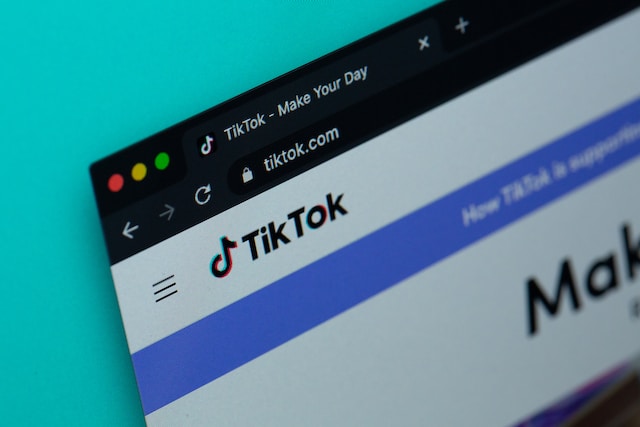 3 Major Benefits of Employing TikTok Analytics Tool in Your Business
TikTok caters to all members of its ecosystem, including creators and businesses. Introducing TikTok for Business allows brands and businesses to keep up with trends and target their advertisement to specific audiences.
Yet, there is more, as you can draw insights from your account's performance and engagement via this TikTok analytics tool. This enables you to optimize your content strategies and achieve success. Let's discuss some benefits of this tool and how it empowers users to make data-driven decisions.
1. TikTok Analytics Tool Reveals Your Performance and Engagement Levels
One fundamental importance of the TikTok analytics tool is that it helps you understand your content performance and audience engagement. It offers various metrics, including views, likes, shares, and comments. Leveraging these metrics is essential to knowing what resonates with your audience and fine-tuning your content strategy accordingly.
2. Analytics Tool Helps You Tailor Content to Audience Demographics
The TikTok analytics tool offers valuable information about your audience demographics, including age, gender, and location. Understanding the characteristics of your audience, like their age group and gender, helps you create content that resonates with them. For example, if your audience mainly comprises young adults, you can create content that appeals to them.
Also, audience location data allows you to create region-specific content. Understanding your global reach can help you tailor content for specific locations and cultures.
3. TikTok Analytics Tool Optimizes Content Strategies
The TikTok analytics tool empowers users to optimize their content strategies through data-driven insights. Here are four ways it facilitates informed decision-making.
Identifying Trends: Analyzing your video performance using this tool helps you identify trends that resonate with your audience.
Posting Schedule: It provides information on when your audience is most active. Leveraging this data helps you determine pleasant times to post your videos on TikTok. This maximizes visibility and engagement with your content.
Collaborations and Partnerships: Using this tool, you can identify potential collaborations with creators or brands sharing your target audience.
Iterative Content Improvement: Data-driven insights from the TikTok analytics tool help you understand what works and what doesn't. You can iterate and experiment with your content and make adjustments based on performance metrics.
The Influence of Third-Party TikTok Analytics Tools
In addition to the native TikTok analytics tool available on the TikTok platform, various third-party tools exist for content creators. These tools offer additional key features and a deeper analysis of your TikTok performance and audience behavior. They employ metrics including audience quality, engagement rates, follower growth patterns, and even estimated earnings for influencers.
They also enable you to benchmark your TikTok performance against that of your competitors via social media monitoring tools. This allows you to gain valuable insights into industry trends and identify areas of improvement. It will also aid you in understanding your competitive landscape, helping you stay ahead of the curve.
Suppose you own a brand and seek to market your products on TikTok. In that case, many third-party TikTok analytics tools specialize in influencer marketing analytics. Some of them include Pentos, Socialinsider, Analisa, and High Social.
They help you to identify suitable influencers based on their TikTok performance metrics, audience demographics, and engagement rates. Of course, collaborating with influential creators enhances your reach and brand credibility.
High Social Can Help You Reveal Vital Analytics, Streamline Your TikTok Journey, and Grow Your Account
Indeed, the TikTok analytics tool is a game-changer for content creators and businesses on the platform. It unlocks valuable data and insights that enable users to understand their audience, track performance, and optimize their content strategy. With access to essential metrics such as engagement rates and follower growth, this tool empowers you to make informed decisions. Also, it helps you achieve unparalleled success on the TikTok platform.
It is vital to note that in the dynamic world of TikTok, staying ahead of the curve is essential. Consequently, you should consider employing a comprehensive third-party tool that takes TikTok analytics to a higher degree – High Social.
High Social gives you access to enhanced metrics like audience quality, follower growth patterns, and engagement rates. You can benchmark your performance against competitors, identify industry trends, and fine-tune your strategy. High Social's marketing analytics enable you to identify and collaborate with influential creators based on their performance and audience demographics.You can boost your effectiveness and reach on the platform by leveraging the power of High Social's TikTok analytics tool. Via this social media management tool, you can refine your content strategy, engage your target audience, and drive growth. Hence, embrace the power of High Social, and start growing your TikTok today.