TikTok Hashtag Generator: Hashtag Your Way to For You Feeds
Some hashtags are smart and catchy. Others are practical and straightforward. Hashtags play a crucial role in SEO, content relevance, and categorization. With an optimized hashtag strategy, you can put your content front and center on your target audiences' For You feeds. How do you identify the best hashtags to use for your content? How do you find popular tags? Here's your ultimate TikTok hashtag generator guide.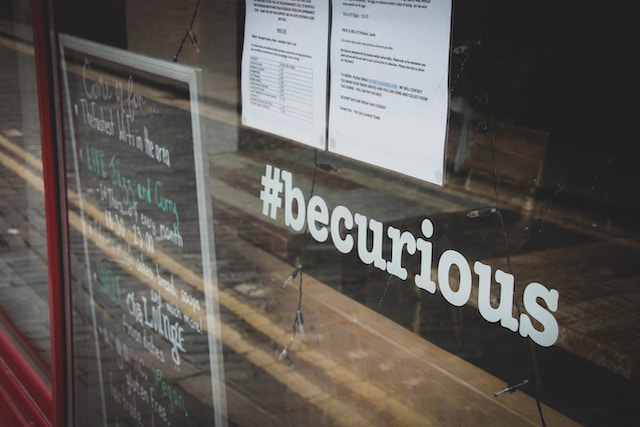 What Are the Benefits of a TikTok Hashtag Generator?
A TikTok hashtag generator is an AI tool that instantly produces a list of tags based on your specifications. Most tools generate hashtags based on keywords, categories, and other descriptions you provide. The tool provides different word combinations that match your search based on their use volume online.
Why should you use a hashtag generator? Let us count the ways that such a tool can benefit you.
It produces quick and highly relevant results.
It saves you a lot of time on hashtag research.
You can instantly get a list of relevant hashtags to choose from.
You can quickly identify top hashtags or select ones based on the closest match to your search.
You can get ideas for content based on your results.
Generating relevant hashtags based on popularity or match can help you reach a wider audience and boost your video's discoverability.
You can climb up on SEO rankings with the help of a hashtag generator.
Your results can effectively signal the #ForYou algorithm to deliver your content to the right audiences.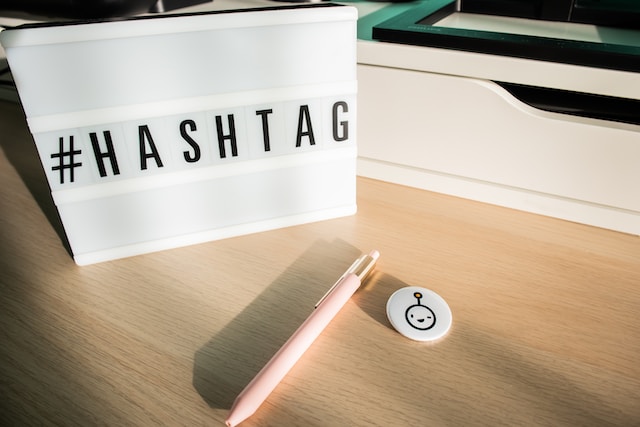 TikTok Hashtag Generator: How Do You Find Relevant Hashtags on TikTok?
You can use the app's search tool as a TikTok hashtag generator. But if you're looking for trending hashtags, you can use the TikTok AI hashtag generator on Creative Center.
As on other platforms, tagging your posts on TikTok with relevant keywords will benefit you in a number of ways. The tagged keywords categorize your content for the For You algorithm and SEO purposes. Your tags land you on dedicated pages for easier discovery. They also help connect you with like-minded communities.
Keep in mind that there are countless word combinations one can use to create tags. Using an AI tool makes the task fast and easy.
How To Use TikTok's Search Tool To Find Hashtags
As a TikTok hashtag generator, the search tool is pretty handy. Here's how to use it.
Open the app and tap the magnifying glass in the upper right.
Type the keyword or hashtag you want to explore. You'll get the most relevant results in all tabs, including the Hashtags tab. But you'll only see a list of matching results in the Hashtags tab.
You can tap the three dots beside the search bar to filter your results. Sort your results according to relevance, like count, date posted, video category, etc.
Swipe to the Hashtags tab to see a full list of related hashtags ranked according to number of views.
Tap on any of the hashtags on the list to go to that hashtag's main page. The page will show you all videos using that hashtag. Tap "Join this hashtag" at the bottom to quickly create your video using your selection.
How To Find Trending Hashtags on Creative Center
How do you navigate Creative Center's TikTok hashtag generator to identify trending tags? Creative Center is a one-stop creative solution for creators and businesses. The site offers resources to help you find inspiration and discover trends. You'll also have access to video tools and the Audio Library.
The Trends section is where you can discover popular hashtags in every country and for different industries. Here's a quick guide:
Open Creative Center on your browser, then click Trends > Hashtag.
Select your country of interest. You can select All regions to get results worldwide.
Select your industry. You can leave this blank to get extensive results.
Select your preferred time frame. You can see the top hashtags for the last seven, 30, or 120 days.
Tick the New to Top 100 box if you want a ranked list according to the newest hashtags. You will still see each hashtag's ranking according to popularity. Otherwise, leave the box unchecked.
The hashtag results will show you the following:
Popularity ranking
Number of posts and views
A line graph overview depicting how well a hashtag is trending
An overview of the top creators using the hashtag
An analytics tab for each result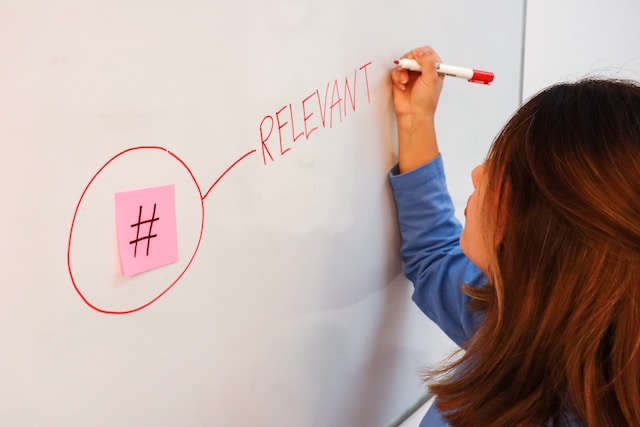 TikTok Hashtag Generator: Third-Party Tools You Can Use
Aside from TikTok's in-app tools, you can explore third-party TikTok hashtag generators. These tools are all AI-based and work the same way. Sites/tools may vary depending on you can filter results. For example, some sites may only ask for a keyword. Other sites may let you specify a language, add a description, and provide keywords.
TikTok Hashtag Generator Based on Keyword Match
As an expert on all things related to social media management, Hootsuite's TikTok hashtag generator is among the most reliable. Hootsuite's tool uses ChatGPT technology — the now-infamous high-tech and uber chatty bot. The powers of this large language model AI can help you "whip up a list of TikTok hashtags in seconds."
Using the technology involves the following steps:
Select your preferred language.
Describe your image or video. Be as descriptive as possible to help the AI understand your content.
Add keywords related to your content. This will give the AI more context and help generate relevant tags matching your search.
TikTok Hashtag Generator Based on Content Match
Influencer Marketing Hub's TikTok hashtag generator lets you upload your TikTok content to generate suitable hashtags. Their AI tool analyzes your TikTok to identify the best tags you can use. It's straightforward, quick, and free.
Generate Related Hashtags
High Social's free TikTok hashtag generator is simple to use and delivers accurate results. Just type a tag you're interested in, and their AI will generate related tags. The tool will also show you popular posts based on your search and similar keyword results.
TikTok Hashtag Generator: Trending Hashtags
Let's test Creative Center's TikTok hashtag generator. Here are the top hashtags in the U.S. in the last 30 days (as of August 2023):
#travisscott, with 51K posts and 452M views
#ken, with 40K posts and 514M views
#aliens, with 48K posts and 581M views
#utopia, with 42K posts and 251M views
#august, a new trending hashtag with 16K posts and 83M views
#ufo, with 32K posts and 480M views
#euphoria, a new trending hashtag with 21K posts and 256M views
#alien, with 29K posts and 416M views
#adventuretime, with 63K posts and 284M views
#cartoonnetwork, with 66K posts and 278M views
#stevenuniverse, with 60K posts and 183M views
#girlhood, with 27K posts and 96M views
#longervideos, a featured hashtag on the Discovery page with 24K posts and 297M views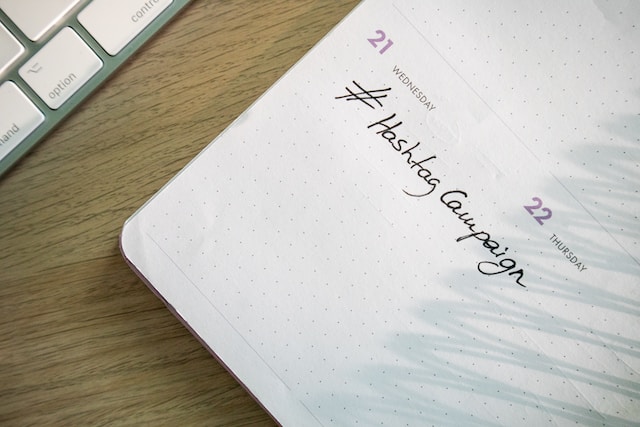 TikTok Hashtag Generator: Hashtag Tips
Using a TikTok hashtag generator makes the task of identifying relevant tags easier. But how many should you use in your post? Should you limit your hashtags to those with the highest number of posts and views? Here are some tips to give you the best hashtag advantage.
Find out what hashtags your target audiences are currently interested in. You can do this by looking at videos from creators and brands who share your audience. Find their most popular videos to date and see what hashtags they're using. You can also read the comments section to get more insights into viewer engagement.
Limit your hashtags to three or five. The consensus is that three to five tags are enough to optimize content for the #ForYou feed. Using too many hashtags will make your caption look cluttered and spammy. You may also end up confusing the algorithm instead of giving it accurate signals. Squeezing in as many tags as TikTok's 2,000-character caption limit allows also makes your content inaccessible to screen readers.
Combine trending and niche hashtags. Doing so will give you the advantage of both worlds. You can reach audiences following the trending hashtags and those with a deeper interest in your niche.
Add a branded hashtag. Don't worry if your branded hashtag has a low use volume. Using it consistently will help you build brand recognition and top-of-mind awareness.
Place your hashtags at the end of your caption. As much as possible, add your hashtags below your main caption. Using them as part of your caption will make the text less accessible to people using screen readers.
How To Find Your Community With Hashtags
A hashtag can bring a community together to support a movement or rally around a shared mission. The right tags can connect people with mutual interests, passions, or beliefs. Hashtags can build awareness, gather interested audiences, and drive results. Using a TikTok hashtag generator can make finding appropriate hashtags for your content easier.
On TikTok, the #ForYou recommendation algorithm also uses hashtags to categorize content properly. The hashtags you use inform the algorithm of who your intended audience is. Hashtags can help people discover your content through related searches or quickly tell them what your video is about. You can also use hashtags to find content inspiration or to learn more about your target audience.
Your hashtag strategy can effectively help you build brand awareness and your TikTok community. A carefully optimized strategy can give you the visibility you need to gain genuinely interested viewers and followers.
Combine your hashtag strategy with an advanced audience-targeting AI tool to further improve your targeting precision. Team up with a TikTok growth expert like High Social to take advantage of their proprietary AI technology. Use their free TikTok hashtag generator for effective content optimization. Get the right audiences for your videos when you sign up for one of High Social's monthly plans. Start growing your TikTok today!