Travel Influencer: Feed Your Wanderlust
There aren't a lot of jobs out there that pay you to travel. Fewer jobs pay you just to soak in the sights, savor the food fare, and revel in the culture. Becoming a full-time nomad content creator and travel influencer is a dream job for many. How and where do you even begin? What essentials do you need to pack in your suitcase and creative kit? Here's your roadmap to fun, successful, sponsored travels.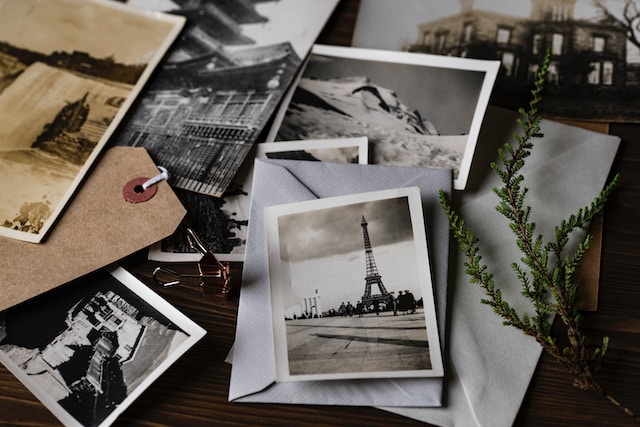 How To Become a Travel Influencer: Where Will Your Wandering Feet Take You?
Don't pack your bags yet! First, you need to know the basics of how to become a travel influencer in today's creator economy.
Stunning travel photos and videos alone do not make one a travel influencer. You need more than your camera and passport to make a valid claim to the label. Whether it's a side hustle or a full-time occupation, getting paid as a backpacking, jet-setting influencer is a serious business.
How do you get ready before embarking on a journey of rewarding explorations and connections?
Your Essential Influencer Travel Checklist
Meeting the travel requirements of countries you want to visit and planning your itinerary is only half the journey. The creator aspects of being a touring influencer make up the other half. Here are your traveling creator essentials.
Choose your travel niche. It's a fiercely competitive world out there for travel influencers. Stand out from the competition by focusing on a niche that suits your expertise and reflects your interests. At the same time, make sure there's a big enough audience for your niche.
Build your personal brand, travel plans, and content strategy around authenticity and your chosen niche. Define your voice and travel and content styles. Can you effectively and authentically translate your expertise and passions through them? You can be a traveling food connoisseur with a refined style, for example, if this truly reflects who you are. How you present your travels in your content should be consistent with this identity.
Hone your photography and video-making skills. Bring your identity and content style to life with high-quality, captivating images and videos. Find inspiration from more successful creators. Learn everything you can from experts. You will have to invest in high-quality equipment to produce content worthy of paid sponsorships. You also need to become proficient in editing.
Know all the tricks of content optimization. Understand how algorithms across different platforms work. On TikTok, for example, the algorithm delivers content to For You feeds based on users' interests. For your TikTok profile, you need to develop an optimization strategy that focuses on your niche audiences' interests. Your strategy should include hashtags, sounds, and effects targeting viewers likely to become lifelong TikTok fans.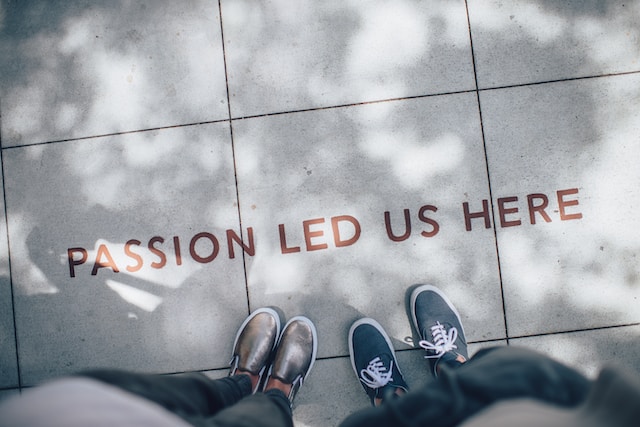 Travel Influencer Jobs: How To Get Paid To Travel
How exactly do you get paid to travel? What travel influencer jobs can you explore?
Influencer marketing is the obvious way to go. But this usually requires a massive following and impressively high engagement on social media. If you're already an established influencer, you can easily find sponsors to finance your travels in exchange for product promotion. But what are your options when you're just starting?
Explore monetization opportunities on social media. TikTok offers tons of rewarding monetization tools, and its robust algorithm will help you grow quickly. Learn the ins and outs of growing your audience on TikTok. And then, you can start earning Gifts and Diamonds with LIVE streams. You can collect Tips. Join TikTok Creator Marketplace (TTCM) and TikTok Creative Challenge to work with brands.
Reach out to local hospitality businesses, tourism boards, travel brands, and startup companies. Find out if the hotel you'll be staying at would be interested in a promotional feature on your social media. You can get discounted rates or a free night in exchange. If you're traveling locally, a travel brand or startup business may be interested in having you as their ambassador. Lots of businesses are now leveraging the popularity of travel bloggers and influencers. Attend travel expos for networking and sponsorship opportunities.
Collaborate with local influencers. You should also reach out to influencers who are based where you're traveling. While you may not earn money from a collaboration, you'll be able to reach local audiences. Just make sure your niche is aligned with or complements theirs.
Explore work exchange or volunteer opportunities. The Worldpackers program, for example, helps you find work exchange offers for travelers. You can exchange your skills or services for free accommodations. You can also find part-time jobs if you're doing slow travel.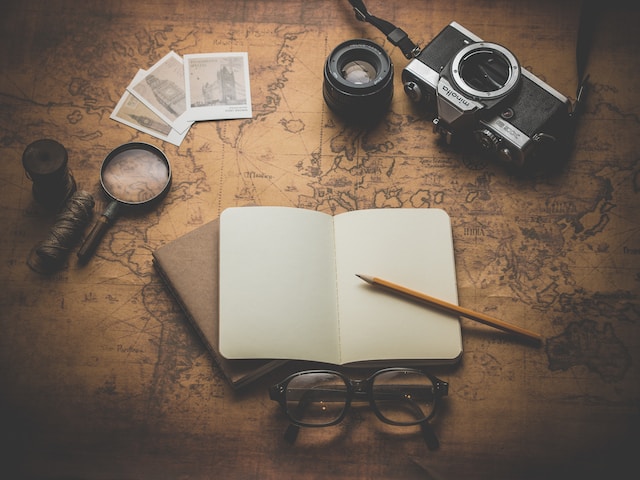 Top Travel Influencers
If you're looking for inspiration, check out the online profiles of these top travel influencers.
Sightsofsara. Sara is a solo female traveler. She shares tips and experiences on traveling the world alone, such as taking various modes of transportation. She has visited Europe, North America, South America, and Asia.
Shetravelledtheworld. Another popular travel influencer on TikTok, shetravelledtheworld, creates content featuring all her favorite spots while traveling solo.
Footluce. Lucy Josephs on TikTok specializes in solo traveling and budget travel. Most of her content features Southeast Asia, but she has also traveled to other destinations across the globe.
_abbyvogel. Follow Abby Vogel on TikTok to learn about traveling on a budget, work exchange opportunities, and her WWOOfing experiences. WWOOF stands for World Wide Opportunities on Organic Farms, which lets travelers enjoy free accommodations in exchange for volunteer work.
Rasmus Peter Kristensen. He is one of the biggest travel influencers on Instagram. He travels the world with his wife and often shares the pros and cons of the places they visit.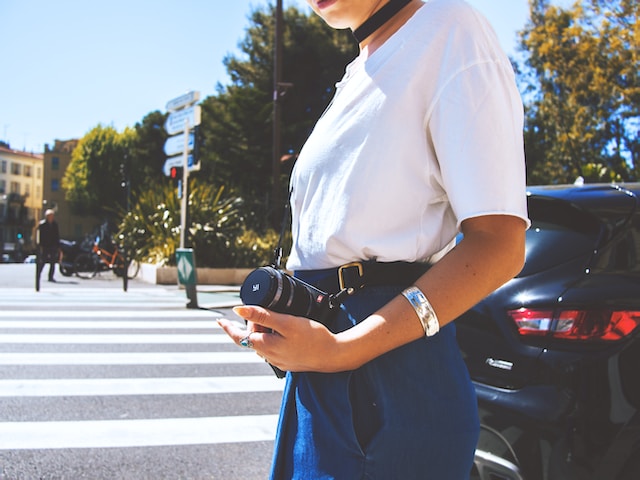 Travel Influencer Salary
How much can you earn as a travel influencer? Travel influencer salaries vary based on a number of factors, such as your main platform, travel niche, and the campaign.
If you're a travel influencer on Instagram, for example, the more followers you have, the more money you can make. If you have one to four million Instagram followers, you can make up to $31,000 per post. Here's how much the biggest tourism influencers are making on Instagram, according to Vogue.
@taramilktea shares the vibrant colors of the world's most photogenic destinations. She has 1M followers and makes an average of $4,115 per post.
@hannes_becker photographs stunning, unexplored landscapes. He has 1.2M followers and makes about $4,938 per post.
@funforlouis is an adventure traveler. He has 1.4M followers and makes about $5,487 per post.
@leoniehanne is a model and luxury travel influencer. She has 1.7M followers and makes $6,858 per post.
@alexstrohl is an American/French travel photographer. He has 1.9M followers and makes $7,886 per post.
@gypsea_lust can do both safari adventures and extravagant sojourns. She has 2.1M followers and makes $8,229 per post.
@doyoutravel visits bucket-list-worthy destinations with his partner. He has 2.8M followers and makes $11,315 per post.
@chrisburkard enjoys exploring and photographing beautiful, far-flung locations. He has 3M followers and makes $12,069 per post.
@paulnicklen is a National Geographic contributing travel photographer. He has 4.3M followers and makes $12,685 per post.
@thebucketlistfamily is a family of four that travels the world. They have 1.2M followers and make $31,542 per post.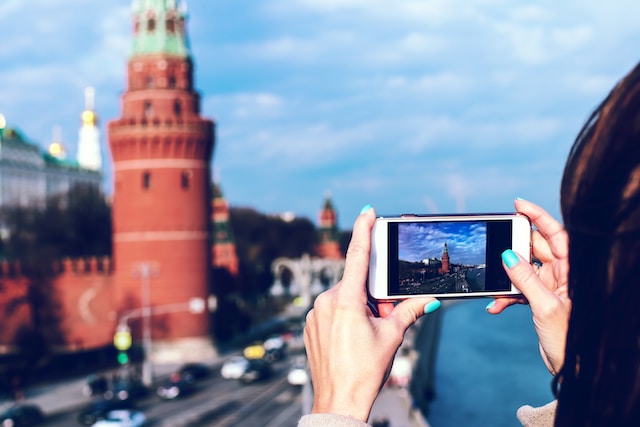 Luxury Travel Influencers
If luxury travel is your passion, these luxury travel influencers will take you to places you could only dream of.
@muradosmann on Instagram. This Russian photographer is the man behind the viral "Follow Me To" series of travel photographs featuring his wife.
@jetsetchristina on Instagram. Christina helps luxury travel brands reach new audiences with her blog and social media content.
@theplanetd on Instagram. Dave & Deb are the husband-and-wife team behind the adventure blog, The Planet D.
@theblondeabroad on Instagram. Kiersten Rich is a solo traveler and blogger. She built a million-dollar travel empire with her passion for traveling and experience in corporate wealth management.
@travelbabbo on Instagram. Eric Stoen is an award-winning travel influencer, photographer, and writer. He has traveled to more than 100 countries across all seven continents — with his kids tagging along.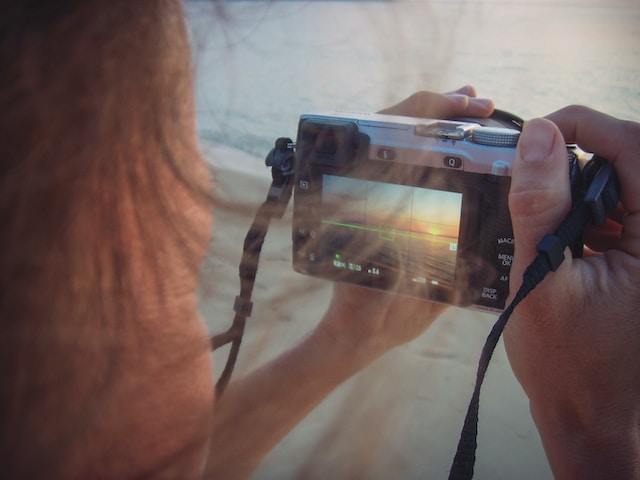 Budget Travel Experts
Do you need a big budget to become a travel influencer? These budget travel experts show us that you can trot the globe without spending too much.
Claireandpeter. The married couple went viral on TikTok after traveling to 19 countries on a budget of $66 per person per day.
@thepoortraveler on Instagram. Vins and Yosh provide free travel guides to help others avoid the mistakes they made while traveling on a budget.
@alongdustyroads on Instagram. Andrew and Emily craft guides and practical advice to "help and inspire curious travelers like you to make the most of your own slow, sustainable adventures."
@thetravelhack on Instagram. Monica Stott is a British travel blogger who has completely embraced the "money-conscious travel" lifestyle.
@racheltravels on Instagram. She's inspiring African Americans to see the world without spending a fortune.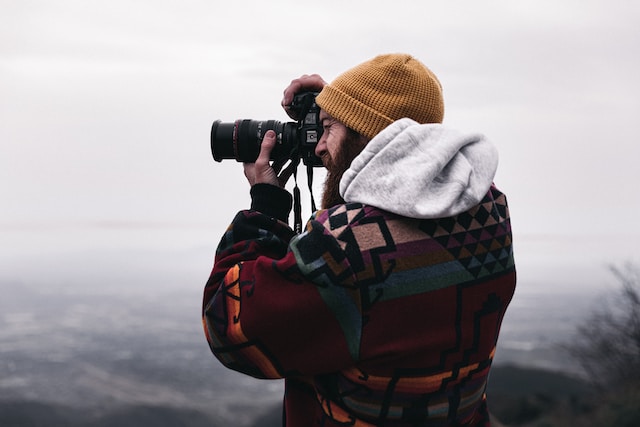 Finance Your Passion for Travel by Becoming an Influencer
If you have the drive to explore new destinations and diverse cultures, becoming a travel influencer is perfect for you. Keep in mind that as a traveling content creator, you need more than just beautiful photos and videos. You need a unique travel perspective. You must embrace unfamiliar experiences. You need interesting stories to tell about your journeys.
To be able to buy a one-way ticket to success, the most important thing you need is a captivated audience. You need online followers who will enthusiastically consume the content you'll be serving.
TikTok offers the best opportunities to build a strong community when you're taking your first steps on this well-traveled road. Whatever niche you choose, there's an audience waiting to discover you on TikTok. The app's short, mobile video format serves as the perfect medium for travel narratives. And its recommendation algorithm is highly effective in matching creators and their content with interested viewers.
As a travel influencer, your wanderlust can also be a rewarding career path. Share stories of your travel experiences with an engaged community, and make meaningful connections both online and on the road. Reinforce your AI-powered targeting capability to reach more people when you sign up with High Social. Leverage High Social's advanced, proprietary AI technology to get your travel content on the For You feeds of more viewers. Start growing your TikTok today!