TikTok Picture Editing Hacks To Elevate Your Visuals
TikTok has been uniting people in a cluster of entertainment. The app has so much to offer for everyone. But the truth is, the dynamic trends of TikTok are a real magnet for its users. So, even if it's a dancing challenge or a TikTok picture editing trend, you need to keep up with the latest hot thing.
The electrifying competition, energetic trends, and engaging content are the identity of TikTok. And if you're here, you're probably one of those constantly working to go viral.
So, let's discover the most applicable TikTok picture editing hacks in this article. Explore powerful ways to entertain and influence your audience with your unique content.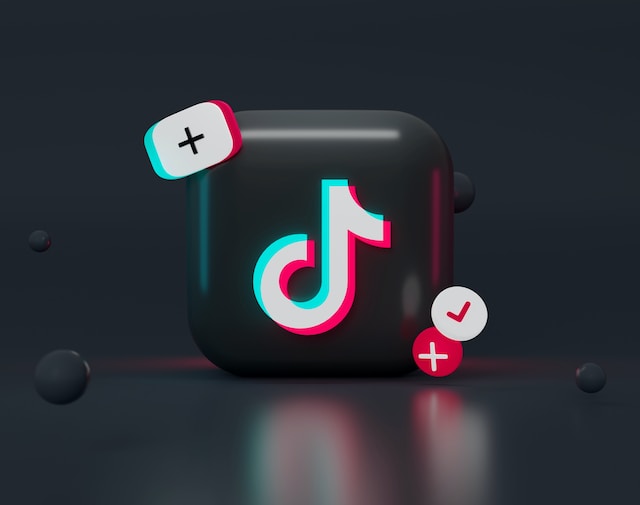 Should You Care About TikTok Picture Editing Trends?
Before we jump into the details of TikTok picture editing, let's discuss why you should care. With continuous growth and banging entertainment, TikTok is ruling with its short videos. The app's success relies on its trends. Therefore, you must keep up with its evolving environment to go viral on TikTok and be successful.
While TikTok's main focus is videos, influencers who create content with striking pictures blow up the app. Therefore, ideas that use editing hacks become viral on this platform.
Influencers bring up something new with each trend, and that's what makes people addicted to the app. If you don't jump on this bandwagon, your content won't have much reach.
Additionally, learning professional photo editing tricks will help you stand out. As a result, you will appear in front of a larger audience, having thus higher chance to get more followers.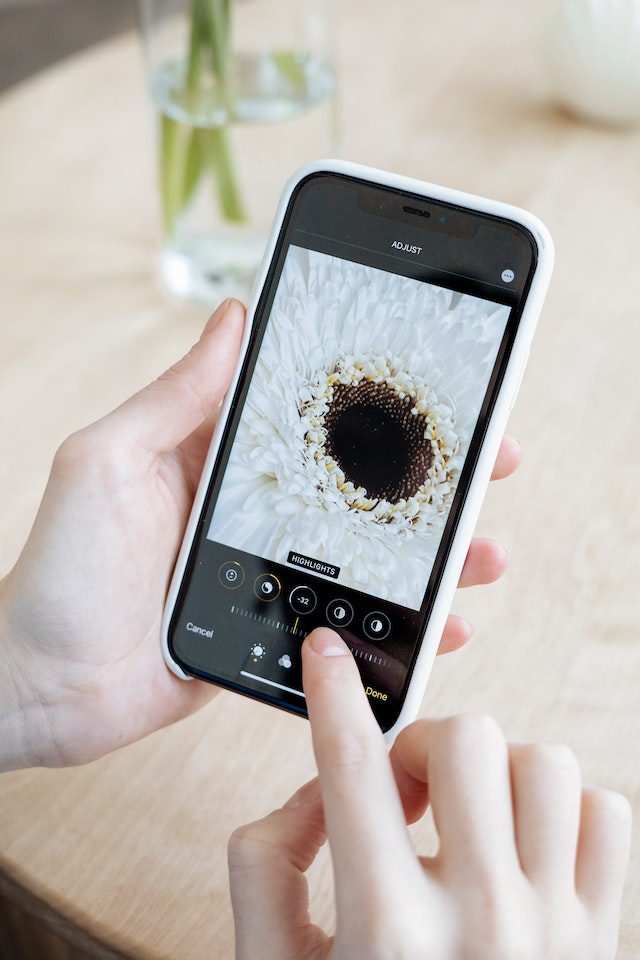 TikTok Picture Editing: Use the Photo Mode and Capture Moments Worthy of Insta
TikTok's latest "Photo Mode" feature has hit the ground running. The reason for this success wasn't its newness but the tough competition it gave to Instagram's Photo Carousel feature. But what is the photo mode?
It allows TikTokers to add up to 10 pictures with slapping music and captions. With this new addition to TikTok picture editing techniques, the photo mode opens the gates to more opportunities. Moreover, this feature brings freedom for professional photographers and others to hone their creativity skills.
While showing ways for new content and creativity, TikTok has become a rival for Instagram. Because even though the photo mode resembles an Instagram photo carousel, it still has more options. Let's dive deeper into those.
Firstly, photo mode allows you to add music, while Instagram introduced music in posts later.
Secondly, TikTok photo mode is a sleek, smooth, and slow feature to swipe photos as you wish. On the other hand, Instagram immediately shows photo after photo. So, overall, TikTok's introduced feature is more friendly to use and creative. If you aim to be a top TikTok influencer, then you need to master these tools.
5 Best TikTok Picture Editing Hacks To Go From Meh to OMG!
70% of users credit TikTok for starting the greatest trends. With a huge audience longing to find the next big thing, the hype around unique content creation is understandable.
It's not easy, but you can skyrocket your content creation with innovative ideas and picture editing tips. So here are the 5 best TikTok picture editing routines to attract engagement.
TikTok Picture Editing Hack #1: Turn Your iPhone Into DSLR
Let's start with the most famous iPhone hack. TikTok user "@anaugazz" turns the tables with the golden-hour photo hack. Since then, influencers have been going crazy over this TikTok picture editing hack.
Why? Because it gives a warm and glistening look to your photos. It's so creative that it makes the picture look like a DSLR captured!
Here's the TikTok picture editing method in Anaugazz style:
Start by opening the iPhone photo editor and set exposure and brilliance to a hundred. Then lower the highlights, shadows, contrast, and brightness to -35, -28, -30, and -15, respectively.
Next, set the black point, warmth, and saturation to ten. Lastly, adjust the vibrance, tint, sharpness, and vignette parameters to 8, 39, 14, and 23, respectively.
Now, enjoy the setting and take astounding pictures. However, keep in mind that what you publish should always suit your TikTok's target audience.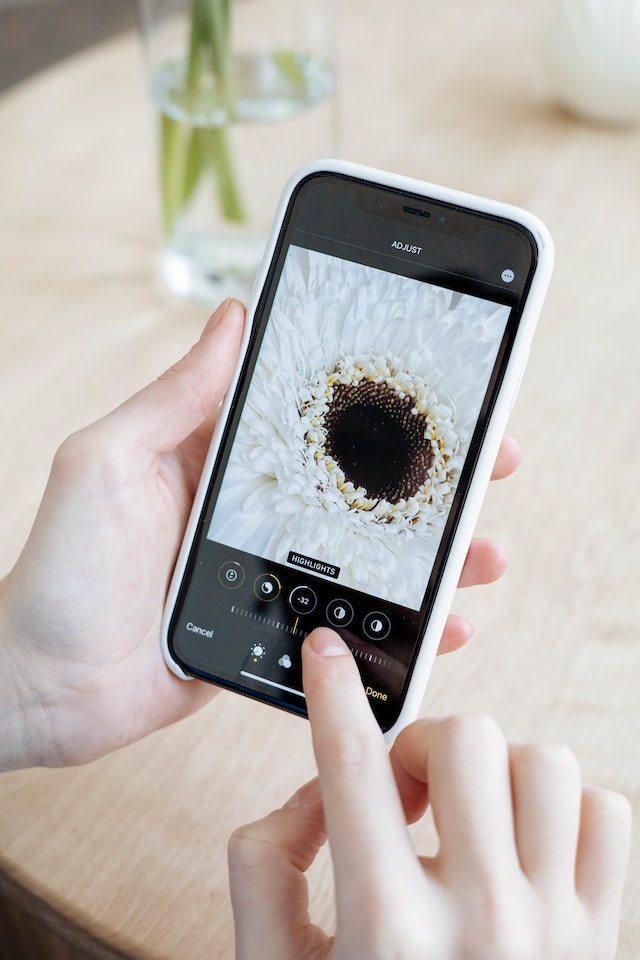 TikTok Picture Editing Hack #2: Pay Attention to the Lighting, Color, and Composition
Next, let's talk about Claudia, a viral TikTok creator whose beautiful images are out of this world. She has quite a lot of TikTok picture editing hacks up her sleeve.
With her dreamy photography skills, she keeps giving lessons and master classes about photos. So, do you want to know what she has to say about the perfect shot? Well, here it is.
Take a shot under the golden hour. The low gleaming sunlight will enhance you or your picture's subject. Also, natural lights are always best for soft and flattering looks.
Place your phone on a tripod, clear your background, and follow the rule of thirds. The rule of thirds is essential to create balanced and visually appealing shots.
Put a timer on your device to avoid shaky photos. Since your subject is crucial, crop the picture to focus on the subject.
Steal Claudia's photo editing technique by visiting her TikTok page "@thosemomentsofmine" and become a game changer with your shots. This type of content can go wild, especially if you choose the best time to post on TikTok properly.
TikTok Picture Editing Hack #3: Take Aesthetic Photos Without Even Showing Your Face!
You don't want to show your face on TikTok? No problem at all! It doesn't mean you will be an outcast. Let's discuss the creative TikTok Aurora trend that doesn't require you to show your face.
The Aurora trend indeed exploded on TikTok, but it involves the Instagram "Runaway Aurora" filter. If you're wondering how to use it, here's your answer.
Open your Instagram story, and you'll find the "Runaway Aurora" filter in the effect gallery. Take a photo or select a photo from your phone gallery. Apply the filter and adjust it as you want. And you're all set to share it on your TikTok channel.
It's an incredible TikTok picture editing technique that gives a silhouette effect. The starry night in the background of the filter is what you want for your next photo.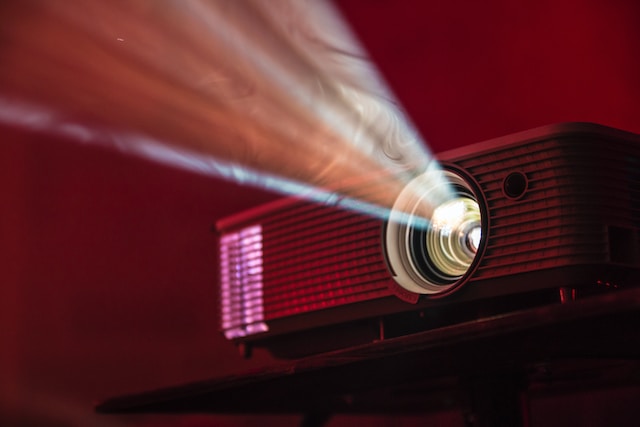 TikTok Picture Editing Hack #4: All You Need Is a Projector for This Trend
As crazy as it may seem, a single projector is enough to go viral with this next trend. The fake window trend doesn't require a lot of tools. You only need productive TikTok picture editing knowledge, and there you are.
Since 2021 the fake window trend has been viral around the app. You just need a projector, a blank wall, and a YouTube video to create an illusion of a window.
Are you wondering how? Then let's dig deeper.
Start by adjusting your projector in front of the blank wall. Then select a video from YouTube and play it on the projector. Put the projector setting according to your desired image size. And there's your fake window.
With this trend, you can give an illusion of being in your favorite natural surroundings. Even an ocean wouldn't be out of reach!
TikTok Picture Editing Hack #5: Why Not Use Editing Apps?
While these techniques work wonders, many editing apps for TikTok can further improve the results. Here are some free TikTok picture editing apps to use with engaging details.
CapCut is a free photo editor that does it all in one place. From trimming and cutting to adding music and text, it's a one-stop shop. Moreover, its handy features are why it's a beginner's favorite.
iMovie is a free photo editor for iOS users. It has numerous video effects, split, trim, crop, and create a picture in picture. It's convenient to use and offers a massive music library as well.
Splice is another free photo editor with the potential for ingenious photo editing. It has tons of features, but its main reason for fame is creating smooth transitions. The app is available for both iOS and Android users.
Inshot is rather a paid app. The price ranges are $3.99/month, $14.99/year, or $34.99 lifetime. Its features resemble Capcut, but additional features like creating collages can justify the price.
Riverside is another paid app but worth the money. It helps in creating innovative style highlights. With its great features, your TikTok video game will be in flying colors. It's available for Windows, macOS, Android, and iOS.
Turn Pictures Into Videos: How To Edit TikTok Videos With Pictures?
Now that we've discussed the hacks let's get you on the TikTok For You page. But how can you attract attention in the race? Here's a solution for you.
TikTok audiences seek new kinds of trends and content. Most video styles are outdated, so it's time to shine with pictures! So, let's introduce how to edit TikTok videos with pictures.
There are two formulas for TikTok picture editing. Merge your pictures and videos with different effects. Or upload photos and videos on TikTok in a single post. Let's discuss both in vivid detail.
Play with effects: Open your TikTok app and click Create a video. Record the video until you want to add an image. Stop the video where you want to add a photo. Choose the effect of "adding image" from the TikTok effect gallery.

When your camera images appear, select the photo you want to add. Then, hold the record button to add the photo for as long a duration as you want. Now, if you want to add another image, repeat the process, and your picture video is ready.
Put Photos and Videos in a Single Post: For the second method, click the upload button on your TikTok app. When it starts showing your camera gallery, select a video and images. Moreover, you can select a video and photo and video again. It depends on how you want it to be.

Create the collection of videos and pictures and click next for a preview. Once you've checked, it's good to go.
However, choose what suits best for you and your target audience.
Trim With Professional Flair: How To Edit Picture Time on TikTok?
After learning how to add pictures to videos, you might need to edit the time duration on your TikTok pictures. Why? Because adjusting the time duration enables you to target content toward your audience.
Moreover, it has a nice user experience to give a broad look to your photos. But this area is confusing for many TikTokers. There are endless questions about photo slideshow duration. So let's lift the curtain from How To Edit Picture Time on TikTok?
You can take three approaches to setting duration while TikTok picture editing.
Use TikTok adjust clip feature. It's the feature within the upload section of TikTok. When you've placed your picture in the upload section, click next. On the editing page, there's an adjust clip option.

Avail it to set the length and duration of your photos in the form of a short video. It also allows you to sync your sound or music with your pictures.
Use the Green Screen effect. The green screen effect is available in your effect gallery. Choose the Green Screen and add your image. Then hold on to the record button for your desired duration. This way, you have control throughout your picture.
Use standard editing tools to adjust the duration. You can also use the photo editors mentioned above or any photo editor you prefer.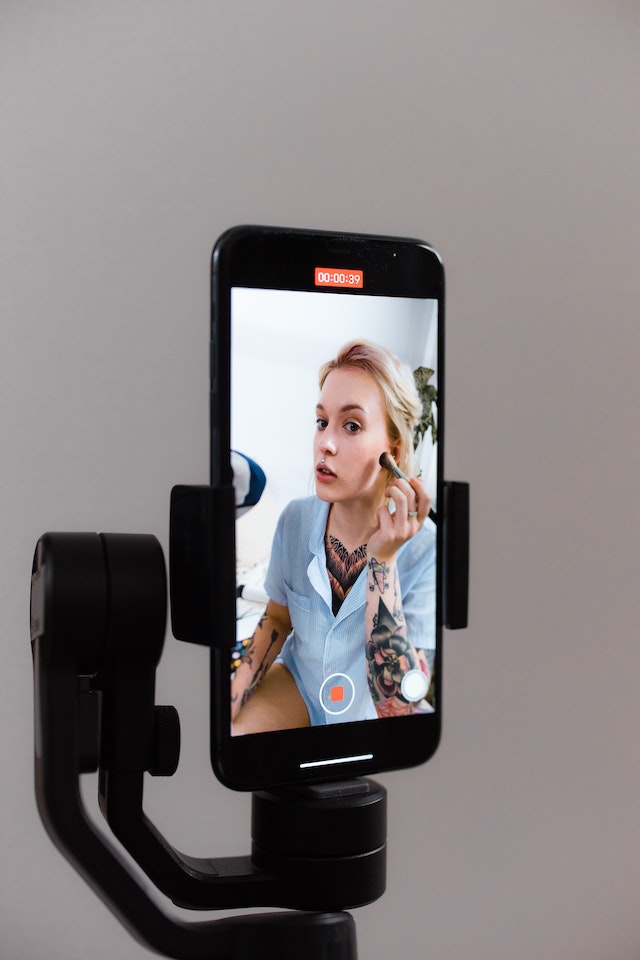 From Newbie to Pro: How To Grow Your Channel on TikTok?
To summarize the discussion, TikTok is a great way to discover yourself and people worldwide. It enables you to set trends with your creativity.
From dance videos to TikTok picture editing, it's Pandora's box of entertainment. But the competition is high, so you have to learn a few techniques to win in the long race.
Start by focusing on creating quality content. However, make sure you know your target audience beforehand. Moreover, be consistent with posting. If you want to skyrocket your growth on TikTok, try out HighSocial. Our growth service will help you gather the attention of users and get the most out of your content. In other words, you focus on content while HighSocial's strategy experts do the hard work for you. Start growing your TikTok today!