Follow-for-Follow TikTok: An Easy Growth Trick
Follow-for-Follow is a popular growth strategy for TikTok that you can use to increase your follower count. People who partake in follow-for-follow TikTok add the phrase in their bio. Alternatively, they use it as a caption in their videos. Some even include it as a hashtag to attract other participants. It's an easily adaptable practice widely used by a reasonable percentage of the 1.6 billion global TikTok users.
Because this growth strategy is old, some wonder if it's still in use. Interestingly, it is, and more people continue to try it out as time progresses. However, before rushing to try this growth tactic, it would be best to understand how it works. This way, you can predict whether a trial is worth the stress. So, this article thoroughly explains follow for follow, thereby equipping readers with sufficient information for decision-making.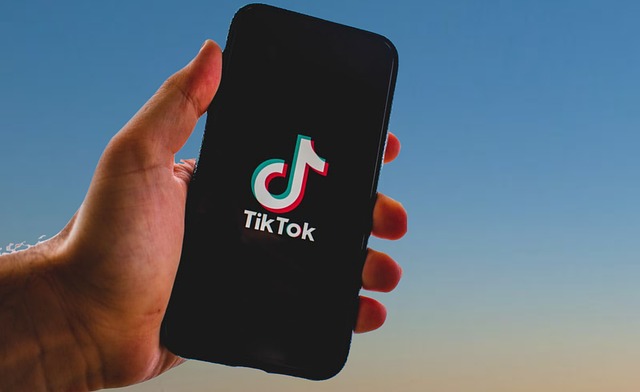 Does Follow-for-Follow Work? Is It Worth a Trial or Not?
A question on the mind of many is, "Does follow-for-follow work?" You need to decipher your aim to gauge whether the follow-for-follow TikTok growth strategy works. What do you hope to achieve as the result of mass following of TikTok users? Do you want to increase your reach or grow your target audience in line with your niche? If you can answer this question, you're a step away from discovering the success rate of this promotional plan.
Can You Increase Your TikTok Reach With Follow for Follow
If you want to increase your reach, getting free followers for TikTok through this strategy is a good plan. That's because it's compatible with your goals. Your reach increases as you follow random accounts, and they follow you back. So, your original content will appear on the following feed of several users, thus expanding your visibility.
As a result, your exposure will climax and reach its zenith if your content is relevant and relatable. Thus, this heightens the possibility of great opportunities for you. So, if you want a greater reach, getting free followers for TikTok through mass following works just fine.
Can You Grow Your Target Audience With Follow for Follow?
If your aim becomes building an interested target audience in your niche, mass following might not be the best plan. Owners of professional TikTok accounts majorly use the app for influencer marketing or advertising to create brand awareness. And the end goal of brand awareness is gaining patronage.
So, this means you don't need random followers. Instead, you need a specific set of people on the social media platform, like a subculture. Moreover, the interest must correspond with your niche. For example, let's say you own a clothing line; your target audience will be people who love fashion. To ensure your business progresses, you should connect with fashion enthusiasts. But sadly, mass following doesn't target a specific audience so it won't produce outstanding results.
However, you can still try since it's a game of chance. Some of the many people who follow you back may like your niche and content. So, a trial won't hurt. Therefore, if you'd like to learn more about getting free followers for TikTok, keep reading.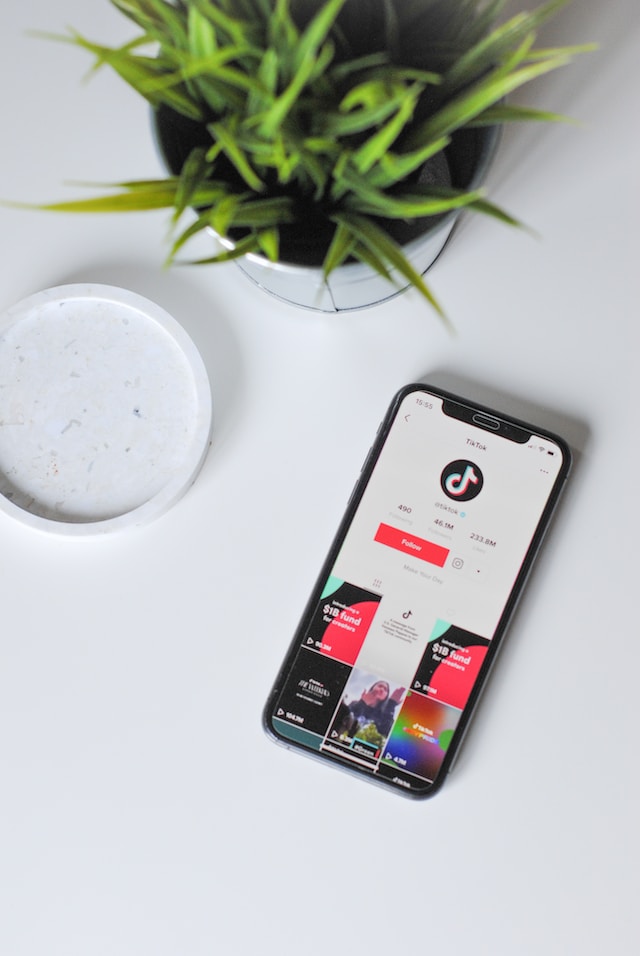 How To Follow for Follow on TikTok: Two Steps To Master the Trick
Before proceeding to follow people in hopes that they follow you back, remember there are dangers to be wary of. TikTok will tag your profile as a scam account if you overdo it, so you must always be cautious. With this reminder, I can now answer the pressing question, providing the insight you need. So, keep reading to learn how to follow-for-follow on TikTok.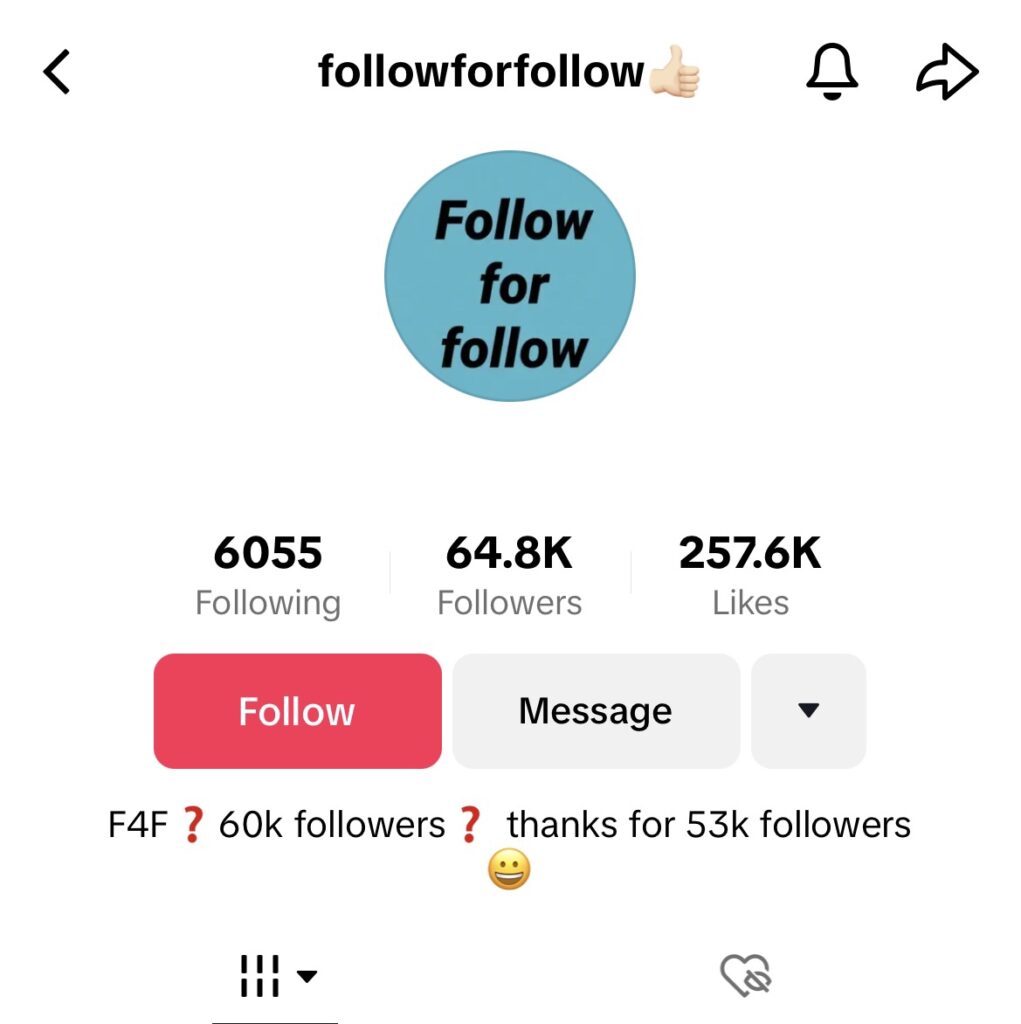 Indicate Participation
It's easy to learn how to grow your account using the follow-for-follow method on TikTok. It doesn't require any complex steps, only a few easy procedures. First, you must indicate your interest in following users who'll follow you back. You can do this by updating your bio or creating one if you have none.
All you need to do is add the phrase "follow" to your bio so anyone who visits your profile can follow you. If you prefer, you can use the phrase as a caption for your most popular video. But for best results, I suggest including the phrase as a hashtag since they're more searchable.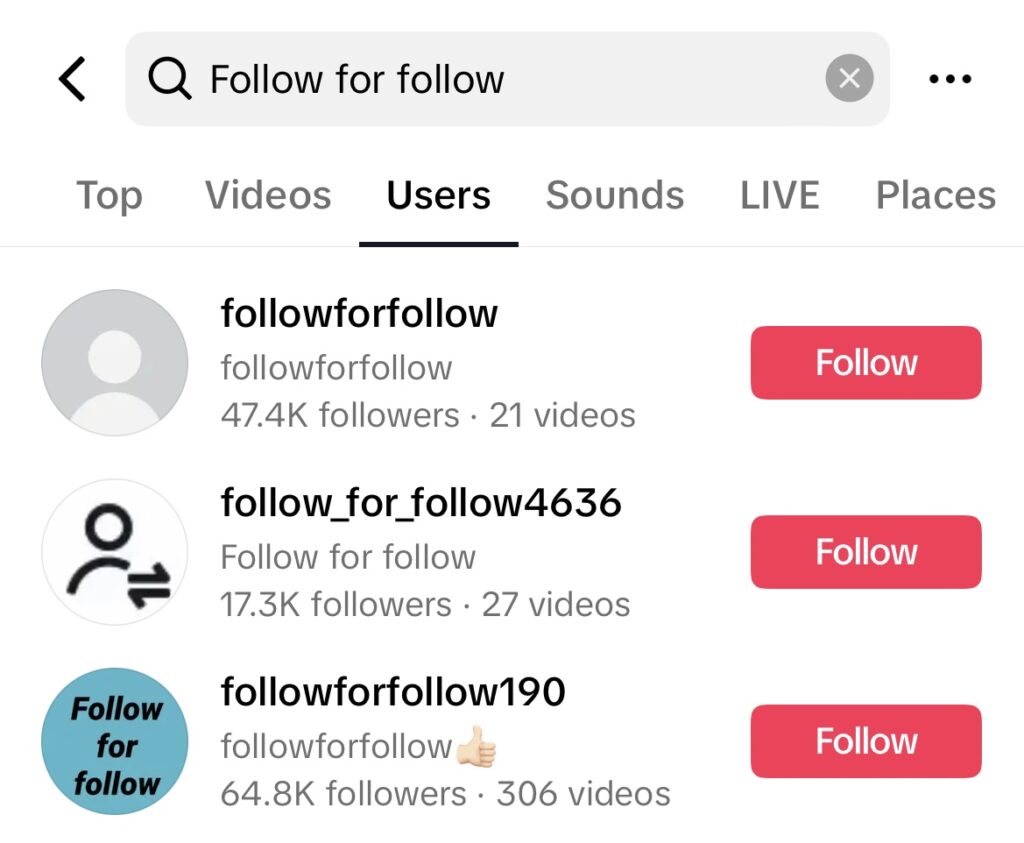 Use the Discovery Tool
You can sit and wait for people to follow you so you reciprocate or take charge of the situation. Taking the lead always works. All you need to do is search for the follow-for-follow hashtag on TikTok. You'll marvel at how long the list will be. You're not the only one who wants to grow their account.
So, you can get to work and begin following several users. Though you shouldn't expect all the users you follow to reciprocate, a good percentage will. Don't worry; this will significantly boost your follower count. As the saying goes, half a loaf is better than none.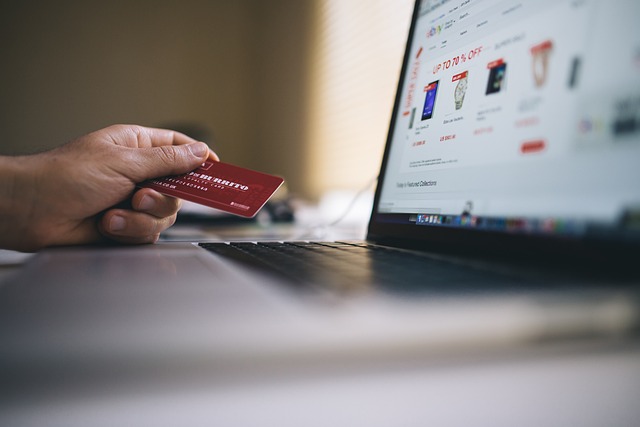 How Much Will I Pay for TikTok Followers? Negotiable or Fixed Pricing
The concept of follow for follow may be strange to some people. It's okay to wonder whether or not you have to pay for TikTok followers. You don't have to spend a dime to get followers for TikTok. This strategy gives free followers for TikTok, so why would you pay?
You only have to follow interested people, and they'll follow you back. You'll only have to pay for followers if you purchase them from a website. Even at that, some websites offer free trials. Depending on the site, you can get as many as 25, 15, or 10 free followers in these trial sessions. Check out Thunderclap if this piques your interest.
However, you'll have to spend some money to get a larger quantity, like 1000 followers. After all, nothing good comes easy. You either sacrifice your money or effort to get the result you desire. Interestingly, you can even get up to 10,000 followers on TikTok if you know how to play your cards right.
If you're considering buying followers, you might wonder about the price. However, there is no specific price for followers. It differs depending on the quantity of followers you want and the site you patronize. But with a general survey, five dollars can fetch 100 followers from various reliable websites. The more followers you need, the higher the price. But you should note that the fee is non-negotiable. So, it would be wise to budget a bit more in case of increases.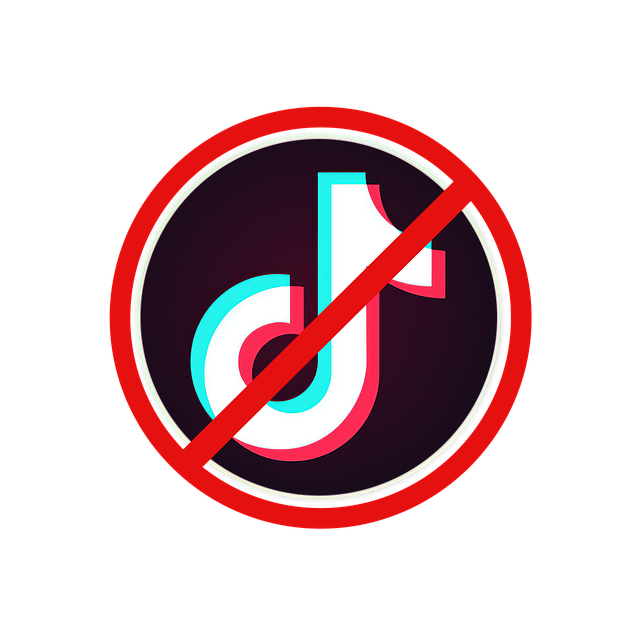 Is There a Follow-for-Follow TikTok Ban? Following Too Fast
TikTok has several rules that guide the conduct of its users to maintain order on the app. Among these rules are several limitations, one of which concerns the following. If you follow above the daily limit, you'll receive a "following too fast" warning. This violation will result in a shadow or complete ban on your TikTok account. So, to prevent this from happening, you need to know the maximum number of people you can follow on TikTok.
How Many People Can I Follow per Day on TikTok
Since TikTok might ban your account for over-following, your curiosity may spike. You'll want to know the number of people you can follow daily. TikTok's safe limit for following is 200. Thus, you can safely follow 200 profiles per day. TikTok implemented this practice to avoid manipulative mass following and unfollowing techniques.
It helps to avoid spam activity and protect users' interests. So, for a seamless experience on the app, it's best to remain within the confines of their regulations. So, in your follow-for-follow TikTok aspirations, never subscribe to more than 200 profiles per day.
You can reduce the limit to 190 to prevent mistakes and keep yourself in check. If you decide to do this, you can follow 1,330 accounts weekly. But if you're confident in your ability to stick with the limit, you can follow 1400 accounts weekly. You can still build your followers up regardless of the limit you choose to use.
How Long Does a Follow Ban Last?
If you get the "following too fast" message on your timeline, brace yourself for what's coming next. TikTok apprehends users who follow too quickly by banning or deactivating their account. Why, you may ask. Well, the reason is simple. Following too quickly indicates an attempt to manipulate the system or trick the algorithm. Therefore, it's a spammy move.
So, TikTok punishes violators of the limit by deactivating their accounts for 24 hours. That's an entire day of inactivity on the app. This ban will slow down your progress rate. So, if you're wise, you'll stick to the limit to avoid such a retrogressive consequence.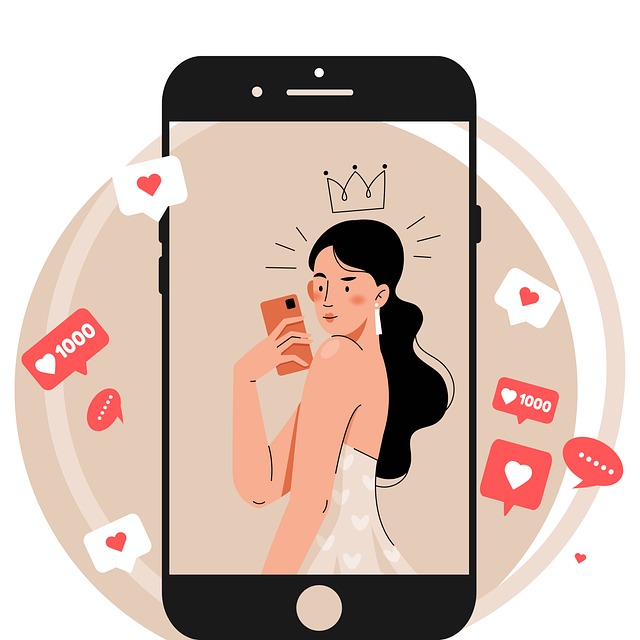 Other Techniques for Boosting Your TikTok Reach: Building an Engaged Fanbase
You've learned a lot about getting free followers for TikTok via follow-for-follow. However, you can use several other techniques to increase your follower count. One unique thing about these strategies is that they produce active followers, which is good for publicity and growth.
Who's Your Target Audience
To grow an interactive fan base, you must identify your target audience. To whom do you want to sell yourself, your brand, or your product? If you can identify this set of people, you'll be able to discover your content niche.
Then, you can find a subculture and target them with ads and promotions. This way, you'll get TikTok followers who will help you build your online community and foster visibility.
Get Free Ambassadors With Branded Hashtags
The internet is yet to uncover the full potential of relevant hashtags. This seemingly little tool can create exposure and lead your profile to the spotlight. Brands can spread awareness with branded hashtags that are short, exciting, and easy to remember. If your branded hashtag becomes successful, many people will want to use it, leading to popularity. People who use your hashtags are mini ambassadors who create User-generated content for your business.
Take Advantage of Trending Hashtags
Next up are trending hashtags that individuals and brands can use. You only need to use the right trending hashtags in a relatable way to get to the top. If your video amasses traction, it may be a top result in the hashtag's search results. If this happens, your visibility will skyrocket. Thus, this puts you where other users can easily interact with your fresh content and follow you.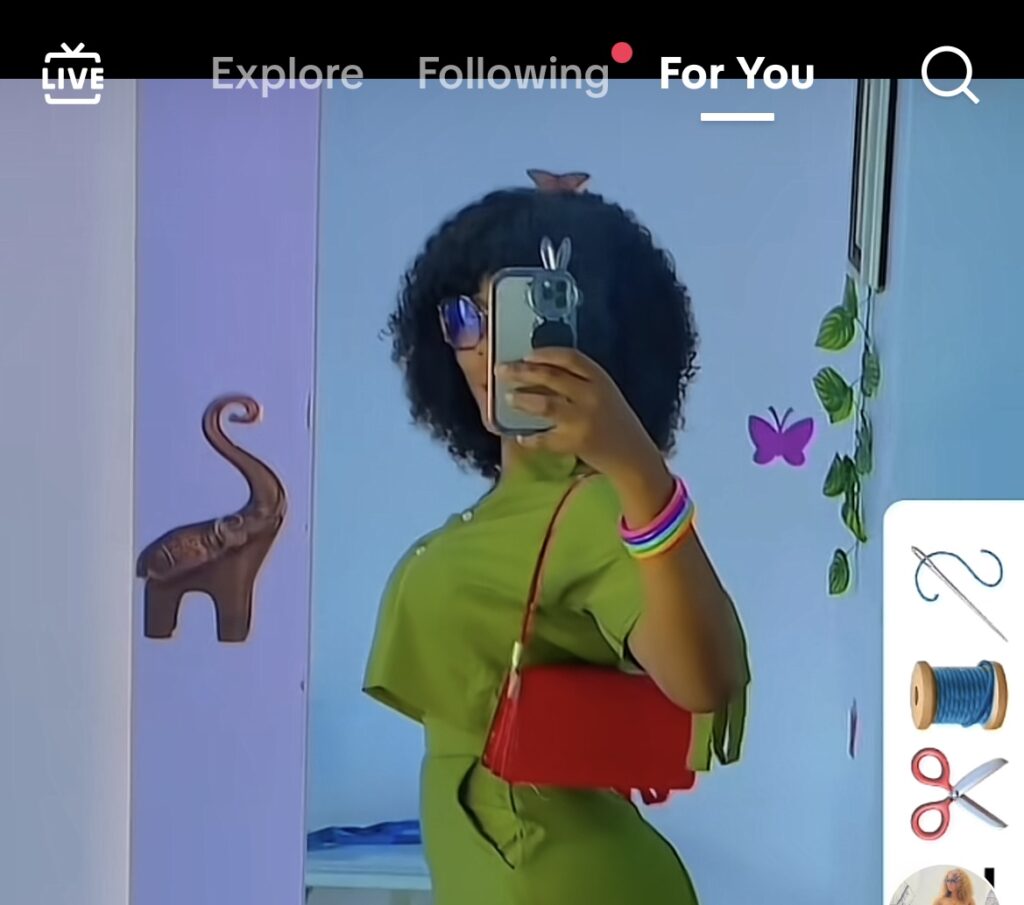 FYP Exposure
You should appear on TikTok's "For You" Page to attract potential followers. If you can get on many users' FYP, you're on your way to hitting your follower benchmark. However, you must find a way to beat TikTok's algorithm, which is the basis of content curation on the FYP.
Engagement can always help you reach the top, so create engaging content. The basis for assessing content is relevance, recency, and relatability. If your high-quality videos tick these boxes, you can make it to the For You Page.
Use TikTok Popular Songs and Partake in Challenges
There are various kinds of videos on TikTok—duets, mimes, pranks, skits, product reviews, ads, clips, etc. But one spectacular thing about the various kinds of videos is that they mostly have background music. You'll find that various songs trend according to seasons, and creators always use these songs.
You can ride the wave of trends and get more exposure by using popular TikTok songs and sounds. There is a high tendency for people searching for such songs to encounter your profile and press the follow button.
Moreover, some songs are peculiar to specific challenges on TikTok. Interestingly, successful challenges often go viral. So, you stand a chance to attain fame, which attracts followers by participating in fun challenges on the app.
Post at the Right Time
Timing is crucial in all activities, so you must figure out the best time to post on TikTok. Posting when users interested in your niche are online improves engagement. You can get free followers for TikTok in different ways, but it's essential to know your target audience. You should also use hashtags for publicity, land the FYP, leverage songs and challenges, and manage your timing. These can take a toll on you, but it doesn't have to.
High Social's advanced targeting tool makes gaining followers more accessible. You can boycott the manual labor of follow-for-follow TikTok and focus on audience targeting. This act prioritizes your social channel's demographics alongside user interest and passion. With the High Social TikTok growth service, you can connect with the right viewers, thus accelerating your organic growth. So, start growing your TikTok today!