Tik Tok Short Format Videos and Why They're So Popular
Our feeds are often a blur of images, headlines, and status updates as we mindlessly scroll through them. We may pause mid-scroll long enough to decide to like a post. And then, amidst the selfies, food pics, aesthetic travel photos, and click-bait headlines, you see movement. The footage draws you in completely. It has a beginning, so you have to know the end. It has sound. It's dynamic and more immersive content. These and more are what Tik Tok short format videos are about.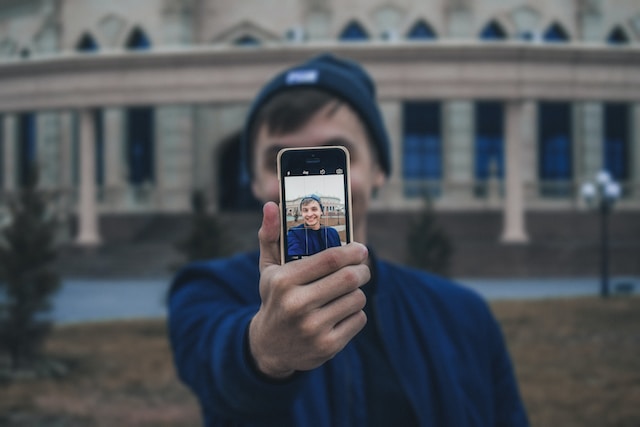 Why Are TikTok Videos So Short, and Why Is the Short-form Video Popular?
TikTok videos are short because users need help to concentrate beyond 60 seconds. According to a TikTok survey, "Nearly 50 percent of users […] said videos longer than a minute long were stressful; a third of users watched videos online at double speed."
The attention span of social media users is getting shorter by the minute. If a still isn't visually enticing enough, or the first few words of a text don't hook you right away, they quickly disappear into the void with an upward flick of your thumb. You'd think this would mean that videos won't work because you'd have to invest more of your attention. But TikTok's short-form videos are the perfect, "snackable" length.
TikTok's short format videos, typically 15 to 60 seconds, appeal significantly to audiences because they deliver a more immersive and entertaining experience. And they're short enough to capture most viewers' limited attention span fully.
Add TikTok's highly trending audio and suite of unique and fun filters and effects to the mix, and you'll have bite-sized videos that are a joy to consume. Here are more reasons you should take advantage of TikTok's popular video format to get more TikTok followers.
Tik Tok Short Format Videos Are Perfect for On-the-Go Consumption
Many users consume social media content while on the go. You don't need to sit down for several minutes to fully enjoy a Tik Tok short. You can learn something useful or simply find entertainment in 60 seconds or less.
TikTok videos are easily digestible. They cut to the chase and wrap things up quickly and satisfactorily. They don't require too much of your time, and time-strapped users who are always hungry for more content or rushing to finish tasks appreciate this.
TikTok Videos Are Perfect for Sharing
Why do users re-share content? Because they want to share the value or fun experience with their family and friends. TikTok videos always offer one or both of these. Because they're bite-sized, users can also make a quick decision about whether or not a video is worth sharing.
This shareability factor means marketers can start conversations and raise brand awareness more quickly and effectively than with other types of content.
Tik Tok Short Videos Have an Organic Quality and Are Easier To Make
Tik Tok short videos require minimal editing and often create a spontaneous and organic quality. Creators might need some practice runs and do several takes until a video is just right. But even with the myriad of in-app editing tools available, a video that's only 60 seconds long or less is also easier to edit than long-form videos.
Statistics About Tik Tok Short Format Videos Confirm Their Value
The following statistics further demonstrate the value of Tik Tok short format videos to both creators and viewers.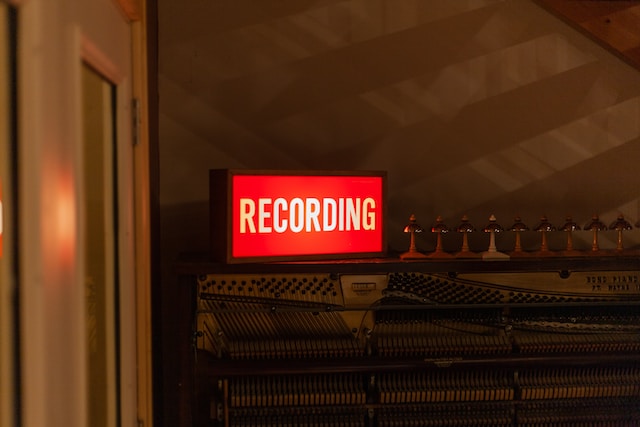 How To Make TikTok Shorts
Knowing how to make TikTok shorts is your ticket to TikTok fame and fortune or, at least, to one-time viral status. You only need your phone, a TikTok account, and a video concept. If you're looking for inspiration, check out what's trending on the platform. Find your favorite brands or visit similar accounts to see what videos they create and share.
Here's your guide to making TikTok shorts straight from the TikTok app using some of its most popular features.
Create a Tik Tok Short Using the Green Screen
You'll start creating your Tik Tok short by launching the Create mode. Tap the "plus" symbol at the bottom to enable the in-app camera, then follow these steps:
Flip to your front-facing camera and enable the countdown timer so you can record your video hands-free.
Tap the Effects option, and under the "Trending" section, look for the #greenscreen or #greenscreenvideo icon.
Choose any photo or video in your phone library for your background.
At the top of the screen, tap Add sound and choose a popular TikTok sound clip or music. You can skip this step if you don't want to add sound.
Hit record.
If you're happy with your recording, you can edit further by adding text, stickers, additional filters, voiceovers, and more.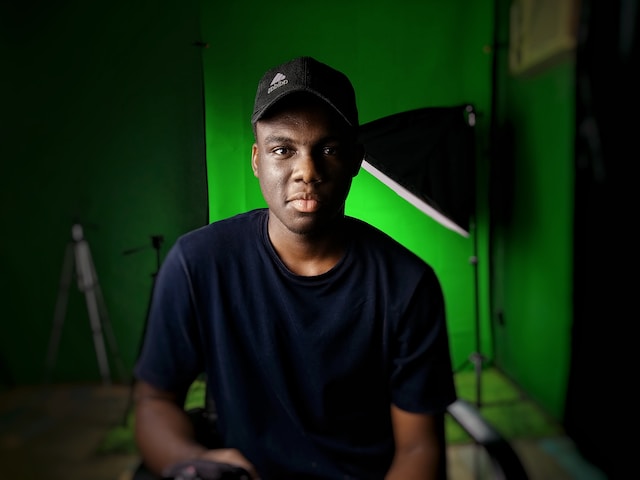 How To Use Effects for Your Tik Tok Short
Explore other Effects options besides the Green Screen when creating your Tik Tok short. These built-in filters and graphic effects offer many ways to create TikTok video magic.
Tap the "plus" symbol to launch Create mode.
Tap the Effects menu.
Scroll right to explore the various effects categories. Tap a category and then select an effect to preview how it will look in your video.
When you have selected an effect, tap out of the Effects menu and start recording.
Again, you can edit further by adding text, stickers, additional filters, voiceovers, and more.
How to Apply the Transition Effect
The transition effect allows you to combine sequential frames or clips to create your Tik Tok short. Below are the different ways to do video transitions.
Jump Cut Transition. This is the most basic type of transition, which involves placing one clip after another. There are no effects in between transitions. Ensure all the main elements in your video are perfectly aligned in all the clips to make the transitions seamless. When editing your TikTok video, you'll add clips to the sequence. You can do this by tapping the Upload button to the right of the Record button or tapping the Record button to record a new clip.
Finger Snap Transition. This transition simply adds a finger snap in between clips. Use this for transformation video clips.
Camera Cover Transition. This is also a good option for before and after reveals. When transitioning to the next frame, cover the camera entirely with your hand or another object. The following clip should begin with your hand uncovering the camera.
Leaping/Jumping Transition. You will jump in place, forward, backward, or to the side to transition to the following clip. The jump creates the illusion of being magically transported to another place. Use this transition edit for travel-themed Tik Tok shorts.
Add Text-to-Speech to Your Tik Tok Short
The text-to-speech feature is among TikTok's accessibility features. Use this feature if you're adding text to your Tik Tok short. To add text to your video, just follow these steps:
Tap Text at the bottom of the editing screen.
Select your desired font and customize the color of your text and background.
Tap Done, then drag your text to a desired spot on your video.
Here's how to enable the text-to-speech feature:
After editing your video with text and other effects, tap on the text.
From the menu that appears, select Text-to-speech.
Remember to re-apply the text-to-speech feature if you need to edit your text.
Use Auto Caption in Your Tik Tok Short
Enable auto caption to automatically transcribe any spoken audio in your Tik Tok short into text. Auto captions will make your videos accessible to deaf or hard-of-hearing viewers or allow viewers for whom audio is inconvenient to read what you're saying instead.
To enable auto-captions:
Continue recording or uploading a video to the editing screen.
Tap Captions on the right side of the screen.
If using auto-captions for the first time, turn the feature on by opting in.
After generating your captions, you can play back and edit each line of text before tapping Done.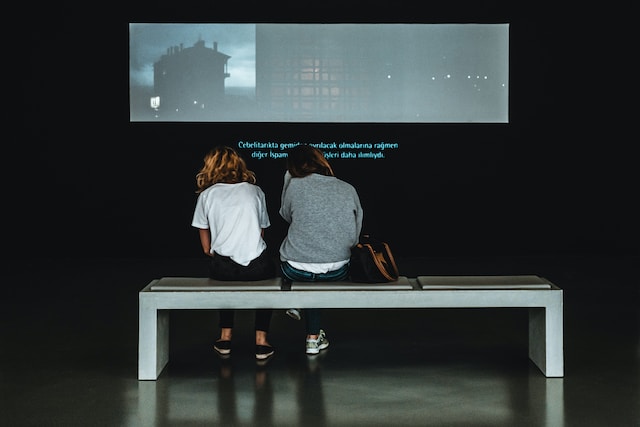 How To Shorten a Tik Tok Video
Learn how to shorten a Tik Tok video to ensure you don't lose viewers' attention and maximize their watch time. Whether you're uploading or recording a video, you can trim it to your desired length when editing. Here are the steps:
In the editing screen, tap Adjust clips.
A bar will appear at the bottom, displaying the frames of your video.
Drag the red sliders on either side to adjust where your video starts and ends, and trim it to the desired length. You will see the length of your selected video section on top of the bar.
Tap Save when done.
Create Maximum Impact With Your Videos Through Precise Audience Targeting
Creating Tik Tok short format videos can attract more views and increase engagement. Viewers' preference for video content that's 60 seconds in length or less also works in your favor, as these quick clips are easier to produce. But you must also know how to optimize your videos for searches and discoverability. You don't just need any audience for your TikToks; you need the right audience.
On TikTok, targeting the right audience involves knowing their interests and passions and understanding their needs and identities. Your videos must align with who your audience is and how they behave on the platform to be able to reach them. If you're a business or a creator on TikTok, getting followers and video views depends largely on reaching the right audience.
You can get enhanced audience-targeting capability when you team up with an expert in TikTok growth management, a company like High Social. High Social leverages its advanced, proprietary AI technology, which delivers targeting precision. The technology identifies authentic users that are a perfect match for your brand based on their interests and behavior history on the platform.
High Social's social media specialists will also lend you their extensive TikTok marketing know-how to promote your content and generate maximum engagement.
Subscribe to High Social, and before you know it, you'll have enough engaged followers who will drive organic growth simply through their continued engagement. All you have to do is continue delivering excellent and timely content.
Level up your TikTok game and get the exposure you need. Start growing your TikTok today!