TikTok Dimensions: Get the Sizes Right
What are the required TikTok dimensions when creating a TikTok video? Why is it important to get the dimensions right? You may be a simple point-and-shoot away from creating a viral TikTok video, but your viral potential will be just as poor if the quality is poor. Keep reading to learn more about dimensions, resolutions, file sizes, etc.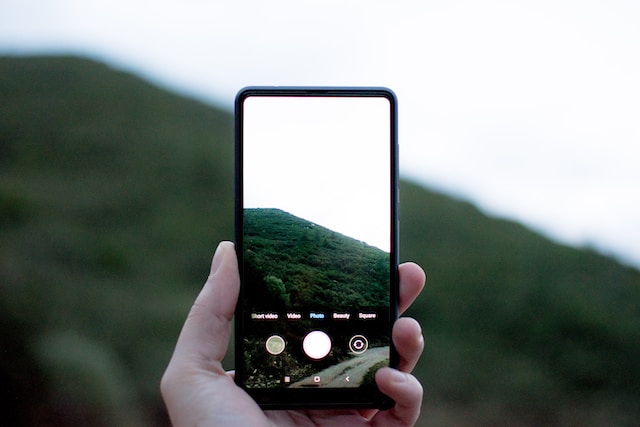 H2: Why Do You Need To Get TikTok Dimensions Right?
Knowing the correct TikTok dimensions for videos ensures that audiences will get the best possible viewing experience. You will likewise benefit when you earn their follows and engagement. Here are more reasons you should be recording your TikTok videos using the ideal dimensions for the platform.
Note that when you create a video straight from the app, TikTok automatically converts it to the appropriate size. But if you upload a previously recorded video, TikTok will adjust its size accordingly. When this happens, your uploaded video may be scaled down, pixelated, distorted, or cut off.
Most smartphone cameras record at a ratio that's suitable for TikTok. But if your camera records at a different ratio or you decide to play around with various filming options, you need to adjust your TikTok dimensions. Converting pre-recorded videos to the right size before uploading them preserves the video quality.
When you optimize your video dimensions for TikTok, you won't lose important video elements that will make your content stand out.
When you share high-quality and visually compelling videos, you maximize your chances of converting your views into follows, likes, and comments.
If you want to be a genuine TikTok star and grow a loyal fanbase, you need to deliver professional-quality content consistently.
Best Dimensions for TikTok
So if you choose not to use the app camera to create your video or upload a clip from your camera roll, what are the best dimensions for TikTok? Horizontal/landscape, vertical/portrait, and square dimensions are all viewable on the app. However, these different orientations may also have different resolutions.
Users typically watch TikTok videos on their phones, so your TikTok dimensions have to be suitable for small-screen viewing. TikTok's short-form video format is best viewed in portrait mode or, more specifically, in 1080 x 1920 pixels.
You don't have to worry about learning technicalities in photography to capture videos with this recommended resolution. The default mode for most smartphones, DSLRs, and modern camcorders is to record video at 1920 x 1080. This video resolution is also equivalent to the 16:9 aspect ratio, which you might notice when filming with your smartphone.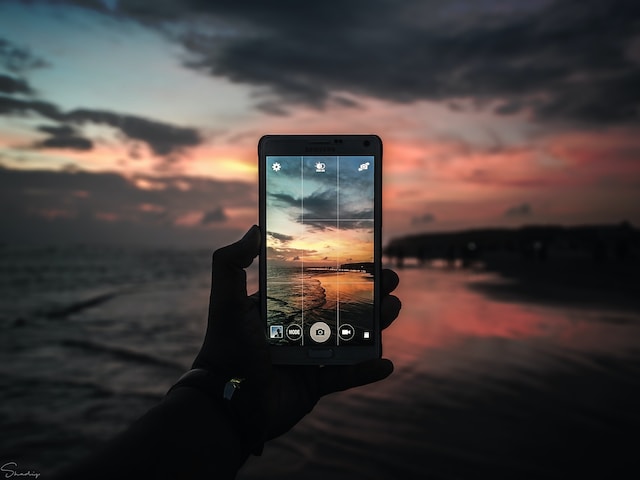 TikTok Video Dimensions
TikTok is geared toward mobile users and is, therefore, a mobile-focused platform when it comes to its features. Everything from its user interface to TikTok dimensions for videos is specifically designed for the small screens of smartphones. So what TikTok video dimensions are recommended to provide the best viewing experience?
If you want to use a pre-recorded video and edit it using a third-party video editing tool, frame your video specifically to 1080 x 1920 pixels. This resolution maximizes most phone screens' standard width and height and delivers the clearest images to viewers. This means your video must be in portrait mode. If not, you may consider filming a new one in the mode and aspect ratio optimized for the platform.
When it comes to file size, TikTok has some requirements as well. If you're using TikTok on Android, the maximum video size allowed is 72 MB. If you're an iPhone user, the maximum file size is 287 MB.
Knowing the appropriate video dimensions for TikTok is crucial to create content that will appeal to its users. When in doubt, simply create your videos directly from the app. TikTok will take care of the video dimensions for you.
TikTok Profile Picture Dimensions
When you create a TikTok profile, you can upload a profile video or picture. The TikTok dimensions are the same for the profile video as for regular newsfeed videos: 1080 x 1920 pixels. However, your profile video can only be six seconds long.
TikTok profile picture dimensions must be at least 20 x 20 pixels to upload. The ideal size is 200 x 200 pixels. This resolution ensures that your photo is sharp and clear whether users view it on your profile page, as a thumbnail on feeds, via their phones, or on a computer screen. If you decide to replace your profile photo with a video, all your profile photos will no longer be visible on your profile.
You should also keep in mind that the TikTok profile image is placed inside a circular frame. So select a photo that frames nicely inside a circle. You can use a selfie, cartoon avatar, logo, or something you love as your TikTok profile pic.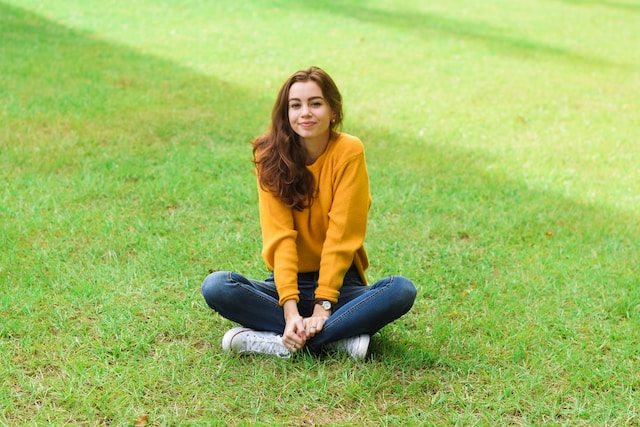 TikTok Dimensions for Ads
Many TikTok ads are typically full-screen videos played in-feed. They look like regular TikToks, except for the "Sponsored" label at the bottom of the screen. Another huge difference is that video ads usually take viewers to a landing page or an app when interacting with the video.
If you're creating a regular video ad, the TikTok dimensions and other video specs you should meet are as follows:
Aspect ratio: 9:16 is ideal, but you may also use a 1:1 ratio
Minimum resolution: 540 x 960 pixels, 640 x 640 pixels, or 960 x5 40 pixels; 1080 x 1920 is the maximum and will deliver the highest quality
Video file type: .mp4, .mov, .mpeg, .3gp, or .avi
Video length: 5 to 60 seconds (TikTok recommends 9 to 15 seconds for best results)
Video file size: 500MB maximum
Users expect ads to be of professional quality, so you must follow TikTok's required video specs if you want your ad to succeed. If your video ad is blurry or does not fit on the screen, it will not capture users' attention.
Video Editing Tools That Help Achieve the Right TikTok Dimensions
To help you create TikTok magic without using TikTok, you can try these video editing tools that make sizing your videos to the appropriate TikTok dimensions easy.
Adobe Premiere Rush. Achieve quick and professional editing with this compact Adobe software. You can shoot your video straight from the app and the Auto Reframe feature to achieve TikTok's vertical output.
Canva. Another well-known name in professional image and video editing, Canva helps creators with zero to minimal design and editing experience produce high-quality videos. The app also offers a full load of templates and stock content.
CapCut. This app is also owned by ByteDance, the company that created TikTok. It's free to use and offers many of the same video editing features as TikTok, plus more options for effects, video transitions, etc.
Quick Tips for Creating Compelling TikToks
Using the appropriate TikTok dimensions when creating videos is a must to get people's attention and have a fighting chance against the competition. Here are more tips to help you produce TikToks that are worth watching and keep viewers coming back for more.
Make slideshows. Add variety to your content by creating slideshows. A creatively put-together slideshow can be as engaging as a 15-second TikTok if you know how to tell an exciting story with pictures. Don't forget to add effects and music!
Use TikTok's voice effects. Give viewers something unexpected and entertaining by narrating something in a chipmunk voice or singing like a robot at the top of your lungs.
Experiment with the green screen effect. You can transport yourself and your viewers to another world. Or you can tell a more captivating tale when you use the right background with the help of TikTok's green screen. You can choose a photo or video as the background for your video.
Play around with TikTok's video transitions. Use fun transitions to combine video clips for before-and-after looks, outfit changes, or trending challenges.
Add closed captions. Make your videos more accessible by adding captions to them. You can customize the font style, color, and alignment and place the captions anywhere on the video.
Timed captions. You can set when a caption appears in your video so it perfectly coincides with an action you're making or the beat of the music you're using.
Do a Stitch or Duet. These unique TikTok tools allow you to collaborate with other users through videos!
Use trending music. Find out what people in your community or industry are listening to. You can also visit TikTok's Creative Center to see what songs are trending in your region.
TikTok Dimensions and Other Features That Make TikToks Engaging
TikTok dimensions are more about the technical aspects of TikTok videos that make them visually engaging. Beyond the aspect ratios, pixels, and megabytes, TikTok's short-format mobile videos are immensely popular because they give users a more immersive digital experience.
TikTok videos are bite-sized and easily digestible. They're perfect for on-the-go consumption. You often only need less than a minute to finish a video. You can learn something new or be entertained in 60 seconds or less.
Because most TikToks are created straight from the app, the videos are authentic. Even with all the in-app editing tools one can use, the final product often showcases people in real-life situations, doing everyday things, and being completely relatable.
Check out these statistics, which reveal users' high preference for TikTok videos: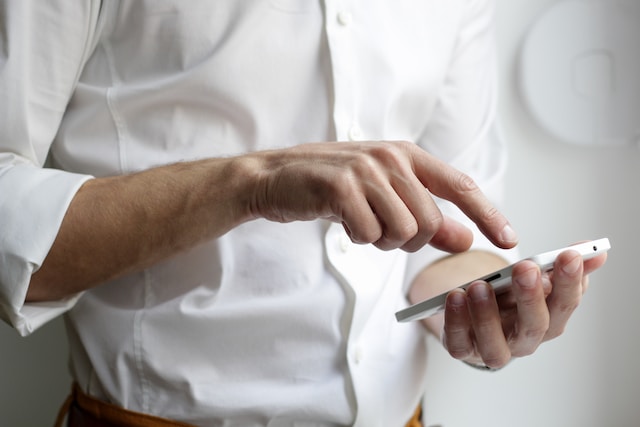 Your High-Quality Videos Deserve a High-Quality Audience
Creating high-quality videos for TikTok requires the right TikTok dimensions. You can lose video quality if you upload a video that does not meet the ideal aspect ratio for smartphones. And with poor video quality, you won't capture audiences' attention no matter how amazing your content is.
You don't have to be an expert in video editing or use advanced editing equipment to produce visually compelling films for social media. TikTok's widely popular short-format videos, in particular, only require a smartphone and TikTok's in-app editing tools. You can also use any third-party video editing tool to create impressive results. As long as you stick to the required dimensions for TikTok videos, all the hard work you put into creating awesome content won't be for naught.
While you have complete control over the video-creation process, finding audiences who will appreciate your handiwork is often an algorithmic game of chance. As incredible as your video is, it won't receive the appreciation it deserves if it does not reach the right audience. Your high-quality content won't drive follower growth and engagement if you cannot place it in front of interested viewers.
Find interested audiences for your TikTok videos with the help of High Social's advanced, proprietary AI technology. Subscribe to one of High Social's growth plans to enhance your audience-targeting precision. Connect with viewers who will deliver engagement to your content time and time again. Rest assured that your videos will reach genuinely interested and actively engaged users who will quickly become loyal followers.
Build a strong presence and a loyal fanbase on TikTok. Level up your TikTok game and get the exposure you need. Start growing your TikTok today!