How To Become a UGC Content Creator and Be Great at It
Breaking into the influencer field is tough, and making it big as an influencer is even tougher. If you have fantastic content creation prowess and the determination to back it up, you can be a UGC creator. What is a UGC creator, and how are they different from an influencer? Learn how to become a UGC content creator and compete with the best of them.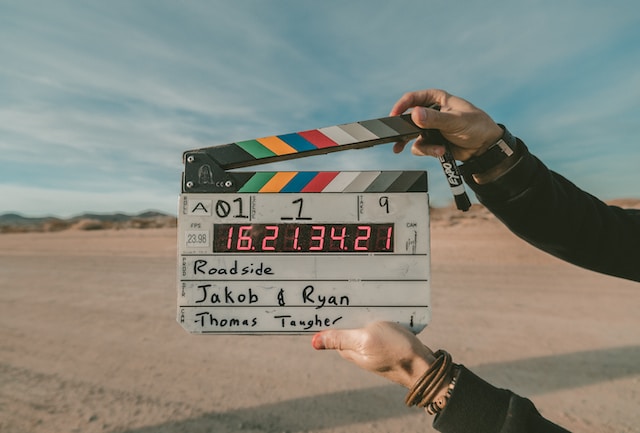 What Is a UGC Creator?
TikTok has given creators better opportunities to find a space for their knowledge and skills and make a fast buck. Even with increased and on-the-nose exposure, the competition among influencers on the platform is still challenging. Fortunately, the booming creator economy continues to make room for aspiring talents. In fact, there's a new breed of creators making big waves on the platform — user-generated content (UGC) creators.
What is a UGC creator, and how are they different from influencers? How are they the same?
Like influencers, UGC creators create sponsored content for brands. But UGC creators are different from influencers in three ways.
First, a UGC creator produces video content that appears organic while recommending a product or business. The video often has a raw and unembellished feel, so it also feels more authentic. Influencer marketing, on the other hand, typically involves a straightforward promotional campaign. An influencer's sponsored video needs to be polished and professionally made.
Second, most UGCs are featured directly on a brand's page. The brand only pays for the content itself, not the distribution. The creator doesn't have to share the post on their page, although they may do it for an additional cost. When brands pay influencers for sponsored content, the deal includes exposure via the influencer's channels. The cost may also include any engagement the influencer generates from their sponsored content.
And third, a UGC creator does not need a huge following. In comparison, an influencer's following is always a significant consideration in brand collaborations.
Given these differences, it's easy to see why learning how to become a UGC content creator offers excellent opportunities. Are these opportunities you'd like to explore? Keep reading to find out how!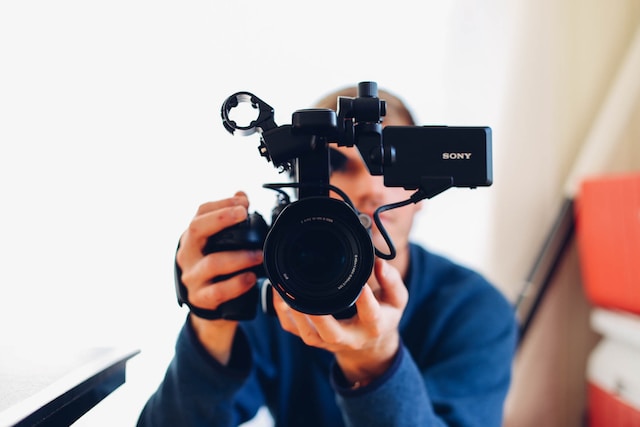 How To Become a UGC Content Creator and Make a Name for Yourself
To effectively learn how to become a UGC content creator, you need to know what makes user-generated content powerful.
Brands have been using user-generated content in their marketing and content strategy since the early days of social media. UGC creators are simply reproducing the organic, authentic, and unpolished quality of traditional UGC.
UGC featuring products or brands may come in the form of reviews, testimonials, how-tos, behind-the-scenes looks, etc. Normally, users tag brands in their organic content, and these brands re-share the UGC on their pages. In this way, brands use UGC as an unpaid, organic promotional tool.
If you want to make a name for yourself as a UGC creator, here are some tips to get you on the right track.
Know How To Leverage the Power of User-Generated Content
Do you want to know how to become a UGC content creator and be really good at it? Then, you must understand the value of traditional UGC and how to reproduce its powerful impact and social proof value. Here are some strategies you can try.
Use the same raw and unpolished filming style of everyday individuals who create traditional UGC.
Stay authentic to your identity. Use the same voice that your niche community knows and trusts.
Figure out what makes an ad feel like an ad and what makes UGC feel more real and truthful.
As much as possible, create UGC for products or brands that you believe in. Your trust in the brand will naturally translate into your content. Never compromise your audience's confidence in your credibility as a creator.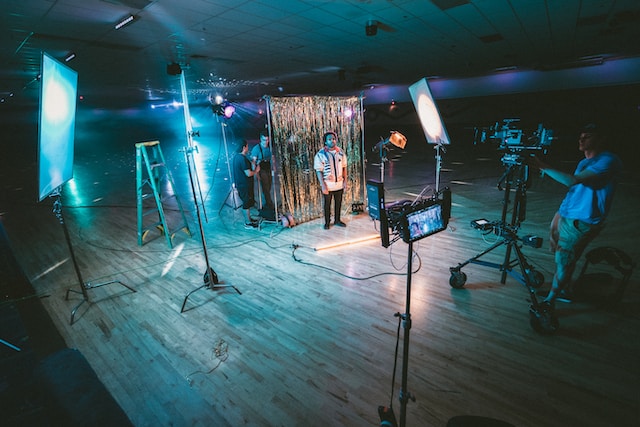 Learn How To Become a UGC Content Creator and Be Good at It With the Right Setup
If you want to know how to become a UGC content creator, you need a well-prepared filming setup.
You can easily produce good-quality UGC with just your phone. But you should still devise and put together the appropriate setting for your video. If you already have a setup that works well for your purposes, you can continue using it. Just make sure it's appropriate for the "branded" UGC you'll be creating.
What do you need to get started? A decent camera phone, a tripod for your phone, and a quiet place with a clean background and good lighting. As soon as you're able to, you should consider investing in other film equipment. Add the following to your to-buy list:
Ring light.
Good-quality microphone (as part of a pair of earphones/headphones) or a Lavalier mic.
Backdrops like solid-colored curtains or decorative items will create your desired ambiance.
Props appropriate for your niche, industry, target audience, and potential collaborations.
Start Building a UGC Creator Portfolio
You should be able to showcase the value you have to offer as a UGC creator. Start building a cohesive portfolio with videos that feature products and brands you like. If you want to learn how to become a UGC content creator, start creating UGC. Just remember that your videos should not appear as if the brand is paying you to promote its products. Again, your content should be 100% organic in terms of quality.
Do at least one of these most popular forms of UGC:
Unboxing video. Product packaging plays a significant role in marketing, especially for products bought online. An unboxing video shows how a brand packages its product and if it was delivered intact. While opening the package, creators typically describe what they're doing, their impressions, and the items inside.
Product review. Remember to give an honest review. It doesn't have to be in-depth. Keep it short, but mention product features or observations that you think regular users will find most helpful.
How-to video. Create a straightforward tutorial video showing how you use a product. Make your content more authentic by demonstrating how you naturally use the product in your daily routine.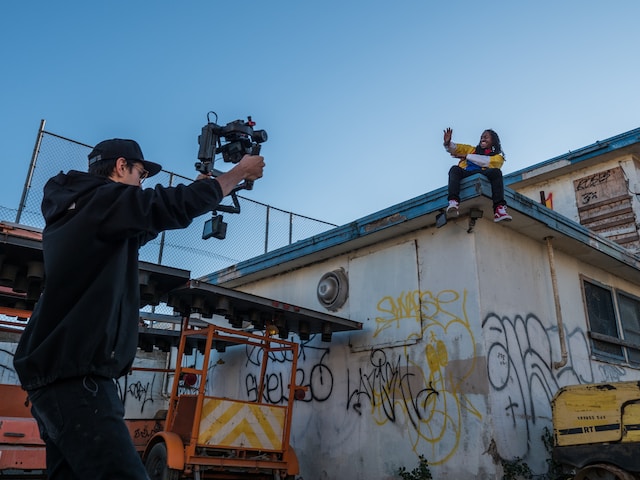 Learn How To Become a UGC Content Creator and Produce Professional-Quality Videos
You don't need professional editing equipment/software to produce high-quality videos while learning how to become a UGC content creator. TikTok offers plenty of useful editing tools in-app. You can also try any easy-to-use but excellent third-party editing apps chockful of innovative features.
It's important to know the appropriate TikTok dimensions to produce professional-quality videos. Navigating the dazzling array of tools may be overwhelming at first. But it's true what they say: practice makes perfect. If you need help, you'll find tons of videos to help you learn the basics of video editing.
Pick one or two editing apps you feel comfortable with. Practice using them until you become familiar with all the features and get your desired results in your UGC.
Master How To Become a UGC Content Creator by Posting Your Content and Evaluating Your Performance
While learning how to become a UGC content creator, performance insights will help you refine your skills and techniques.
UGC creators typically don't post their brand-commissioned UGC on their feeds. But while you're building your portfolio, you should be sharing your videos with the public. Doing so will benefit you in several ways.
First, you can get insights about your videos' performance via your analytics. Use the data to produce better content and improve audience engagement. Second, your audiences' response to your UGC will help you improve your strategy. You can directly ask viewers for feedback or simply gauge the general audience response via their likes and comments. Third, posting your UGC on your wall and making it public will allow brands to see your work.
When posting your UGC, find the best combination of hashtags to use to help brands discover your content. The right hashtags will signal TikTok's algorithm to show your content to brands who may be interested in a collaboration. Industry- and product-related hashtags are always a safe bet. You can also check trending hashtags in your industry on TikTok Creative Center or use a hashtag generator.
Make sure your TikTok bio includes your email or other contact info so brands can reach you easily.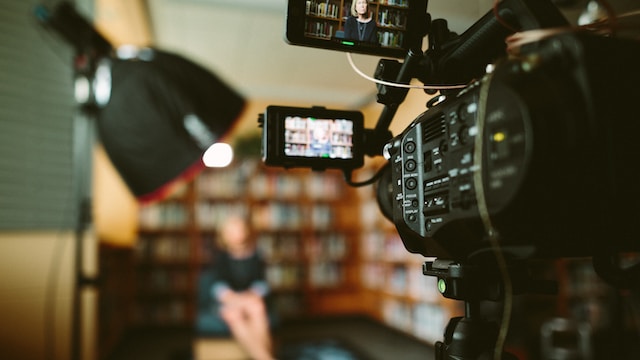 Explore Opportunities in Creator Marketplace While Learning How To Become a UGC Content Creator
It's never too early to start getting exposure as a UGC creator. The best place to connect with brands for possible collaboration is TikTok Creator Marketplace (TTCM). Start establishing a presence on Creator Marketplace even while you're still learning how to become a UGC content creator.
TTCM is the official platform for brand and creator collaborations. It's where brands can discover creators, and creators find great opportunities for sponsorships and brand deals.
If you're interested in joining, you must meet the following requirements:
A Personal/Creator TikTok account
At least 100K followers
At least 18 years old
At least three public videos posted in the last 28 days
At least 100K likes in the last 28 days
If you're eligible but haven't received an invitation from TikTok, you can submit an application to join. If TikTok doesn't approve your application, you can re-apply after 30 days.
More Facts About How To Become a UGC Content Creator
Here are more noteworthy facts you need to know about how to become a UGC content creator:
How to set your UGC creator rate. As with influencer rates, a variety of factors determine how much you can earn as a UGC creator. Find out the standard rates for your niche and industry. You can negotiate your rate based on the industry standard, your experience, and TikTok engagement. Don't be afraid to reach out to other creators in your industry to find out how much is fair pay.
How many followers do you need to start making money as a UGC creator? Unlike influencers, your follower count is not a major consideration when collaborating with brands for a UGC campaign. Brands typically only pay for the content; they don't need to tap into your reach and following. What matters more is how effective you are at stimulating engagement with your content.
Where to find brands to work with. TTCM is a great place to start. But if you're not eligible to join, you can also explore the recently launched TikTok Creative Challenge. This new in-app feature allows creators to participate in brand campaign challenges. Additionally, you should stay up-to-date with your favorite brands. Watch out for call-outs for UGC creators.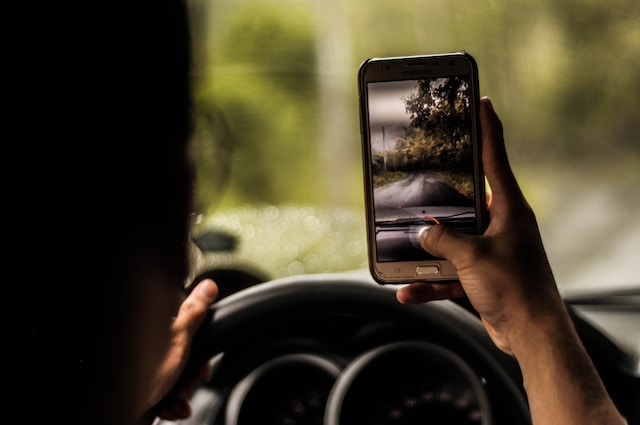 Grow Your TikTok Community and Learn How To Become a UGC Content Creator
Learning how to become a UGC content creator lets you explore more opportunities to collaborate and earn money. You don't need a massive following to be a successful UGC creator. But you need a solid and engaged community to show you can deliver compelling content.
The power of user-generated content lies in its authenticity. Viewers are more likely to trust UGC than branded content and ads because it comes from a regular user. If you want to become an effective UGC creator, you must first build trust within your community. And you do this by understanding what appeals to them and interests them.
With the help of TikTok's robust algorithm, you can reach users who are likely to enjoy your videos. But reaching them is only half of the growth equation; the other half involves earning their engagement and trust. You should be able to connect with them through your content. Give them something they'll enjoy and value. Speak their language. Produce content that's worth watching.
But as you appeal to their aesthetics and values, never lose your authenticity. This will encourage them to place their confidence in you as a creator. And then you'll have a better chance of success when you learn how to become a UGC content creator.
Reinforce your AI-powered audience-targeting advantage by teaming up with High Social. High Social's advanced, proprietary AI tool will deliver your content to genuinely interested viewers. When you sign up for a High Social plan, you'll have high viewer-to-follower conversion rates. Start growing your TikTok today!