How To Get Likes on TikTok: Activating the Game Changer
Your content may have lots of views. But are the likes concordant with the views? Having likes on social media platforms is essential as it impacts account growth. Your TikTok likes can spiral into followers, comments, shares, and monetization. Likes can also result in an excellent engagement rate. So there's little wonder why most brands and individuals are curious about learning how to get likes on TikTok.
This powerful metric measures your performance and success in TikTok digital marketing. So, it's a silent proof of social validity and a strong, spectacular, consistent online presence. Unlike other social media platforms like Facebook and Instagram, where you can hide likes, you can't do that on TikTok. So, you should learn to grow your likes from zero to a hundred.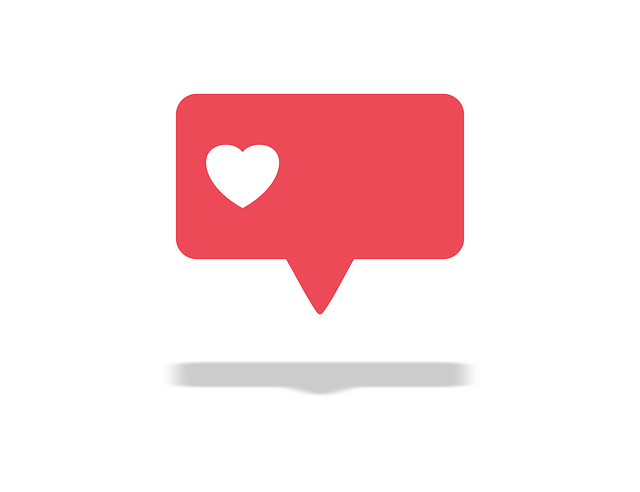 How To Get a Lot of Likes on TikTok: Increasing Video Interaction
So many TikTok users live in doubt and constantly second-guess their actions on the app because they lack social validity. This does not offer a healthy social media experience at all. The fear of not getting likes on their content even holds some people back from posting. That's sad because these self-imposed limitations restrict growth. But because of the will to overcome, people often question how to get a lot of likes on TikTok.
Be an Attention Grabber
Have you been wanting to enhance engagement in your TikTok videos? Sometimes, exploring new and more captivating content ideas could help increase traction and attention from viewers. Viewers will keep scrolling if you fail to grab their attention in the first five seconds. So, you've got to spruce things up and fan the flame of interest in your users.
You should aim to catch viewers' attention in less than five seconds. If you're questioning how to do this, use these tips. People find colors attractive, so color coordination is a big part of the design. You can grab attention by making your videos colorful. 
Another idea that works particularly well with food blogging is showing the recipe's final result before the step-by-step instructions. This display of creativeness will intrigue your followers to learn the processes behind the result.
Something else that you can try is to start your video with an intriguing question that'll pique curiosity. Curious people will go to great lengths to uncover things. So watching your video to learn will be easy for them. If you can use these ticks to get video views, it'll translate to more TikTok likes.
Incorporate the Latest Trends in Your Content
One thing TikTok always has is trends. One always gives way to another. Gen Z constitutes most of TikTok's population, so they always dive in head first. So, if they're your target audience, you'll reap many benefits, including likes from jumping on trends.
Trends can be anything from dance challenges to photoshoot concepts, lip-syncing, and more. However, they can become monotonous with time, so you should spice things up. Let's assume you're marketing your fashion line. You can pair clothing items attractively for your outfit when making a trending video challenge. To take things up a notch, switch outfits in your video. 
Doing this will help you attain recency, a vital measure for success, which TikTok's algorithm observes. If you can score recency, the algorithm will promote your posts, increasing your chances of gaining more likes. Additionally, people recreate trends, so you'll give your audience new ideas and more reasons to like your videos.
Tap Into Influencer Marketing
Influencer marketing could be your ticket to more likes. It expands your reach and visibility while opening your content to an influencer's audience. It's excellent because influencers have a more genuine connection with their followers. So, if they endorse, feature in, or share your videos, they can influence the public to admire you. Therefore, you should find influencers whose visions align with yours and contact them for collaborations.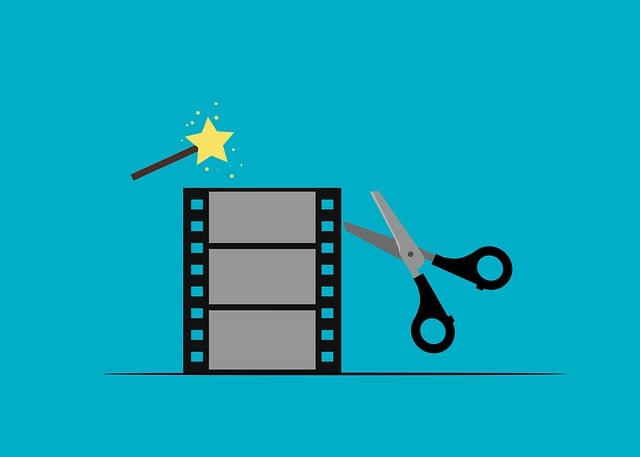 Make Use of Video Editing Tools
If there's any area you need more perfection, it should be content quality. TikTok prioritizes clear, high-quality content. So always ensure to use good lighting or get a ring light. For better enhancement effects, you can use TikTok video editing apps.
TikTok has an in-app editing tool with which you can introduce effects like the green screen to change backgrounds. Smooth graphics and transitions will attract active users looking for good video graphics. If you can impress them, they'll part with their likes.
Provide Your Audience With Their Wants
Use polls on other social media platforms to ask your wider audience what content they'd like to see you create. It might be humorous, fun, or informative posts. Do it, be authentic while at it, and ace it. People love attention, and your inquiry is proof of attentiveness. So, they'll appreciate your care and effort by tapping the like button.
Inquiring on your socials aids cross-promotion while informing your followers that you're also active on TikTok. If they like you that much or gain value from you, they'll follow you and like your posts.
How To Get 1000 Likes on TikTok for Free: Going Viral on the App
Have you ever thought about how to get 1,000 likes on TikTok for free? That's a lofty dream, but it's highly achievable. However, you have to be a mastermind with genius ideas. But don't worry, I'll give you different ideas that will be effective now and in years to come.
Research Hashtags Before Use
Imagine getting more publicity with half the effort. That's what hashtags can give you if you use them properly. Relevant and successful TikTok hashtags often have a moving bandwagon following them. They're popular enough to pique viewers' interest. Using trending hashtags, you can convert the number of people interested in a hashtag. 
If you need to know what hashtags to use, follow TikTok's suggestions. Alternatively, you can use research tools that provide hashtag analytics to decipher lucrative tags. However, use only a few hashtags to prevent being spammy. Note that although not all potential followers and viewers may like your posts, a reasonable percentage will.
Additionally, another idea is to create branded hashtags. If people live them, that's a source of free advertising and promotion. It'll lead to a rise in user-generated content, increasing your views and leading to thousands of likes.
Target the TikTok For You Page
You'll become famous on TikTok by reaching your followers and other users' For You Page. So, you should target appearing there. But to make this possible, you need to learn the metrics of TikTok's algorithm and ace them all. You can post videos about trending challenges and popular stuff to attain recency.
Pass on valuable information for relevance and create scroll-stopping videos to influence watch time. People watching your video till the end indicates relevance and can help you override the algorithm controlling TikTok's FYP recommendations. You can research other tricks for letting the algorithm promote you.
Appearing on the for you page helps in drawing traction. It opens you up to likes from potential followers interested in your TikTok niche or content. It's like a spinning wheel. Show up on FYPs, increase your reach, get more likes, and amass a larger follower count. Then, the algorithm will spread your content to more FYPs.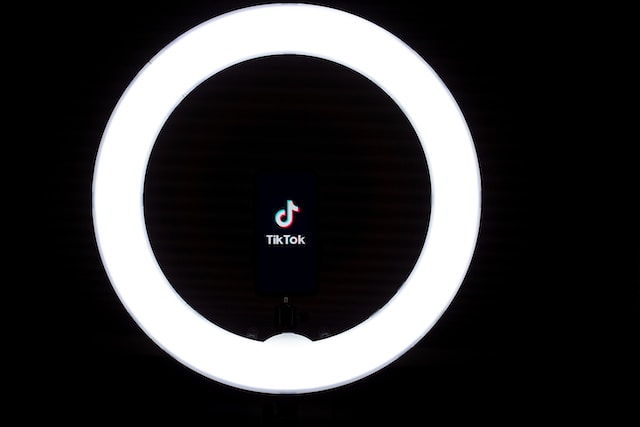 Shoot Duets
TikTok is a musical app where you can use music to get likes. If you're not a great vocalist, you can lip sync. But if you are, duets are your ticket to thousands of likes. All you need to do is connect with someone whose voice blends melodiously with yours and collaborate to create magic. You can use the split screen effect to mesh the video combination.
Alternatively, you can find an original video of a TikTok and create yours. Then, carry out edits to display both videos side by side. This TikTok video stitching technique works wonders. Lovers of the original video will stop to watch your rendition and part way with likes.
Host Live Sessions
If you're a great orator, you should go live on TikTok. However, this requires massive promotional efforts to get a good turnout. But once you've done it, you can always do it again. One tip is to make your live sessions engaging by discussing trending topics. A Question-and-Answer segment is also advisable as it triggers interaction, which can transcend to profile visits and likes.
Switch to a Professional TikTok Account
A professional TikTok account is the standard for creators. It provides in-app analytics with which you can constantly analyze post-performance. With this, you can spot trends that identify what your followers like and track campaign success. With massive insights, you can figure out how to better entertain your target audience and get their likes.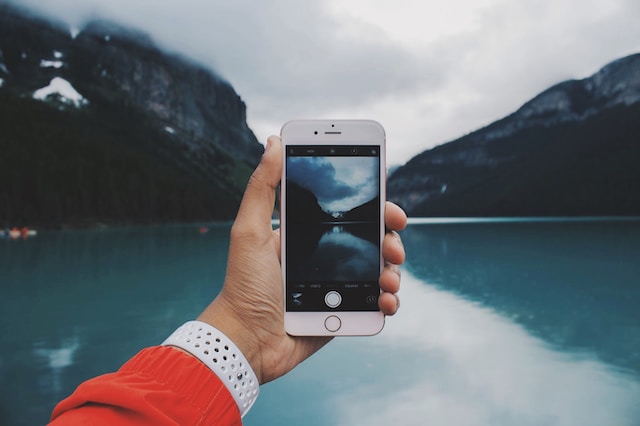 How To Get Likes on TikTok With Content Strategies: Engagement Boosting Hacks
You don't have to stress to get likes on TikTok. Learn a few content strategies, and you're good to go. Effective strategies include using the creative center, popular TikTok songs, word artistry, and activity. 
Take Advantage of Sounds and Music
Popular TikTok sound plus attention-grabbing video equals magic. TikTok promotes videos that use trending songs, as there are ongoing deals with record labels. That's why most songs that trend on TikTok top musical charts.
So, the algorithm rewards TikTokers who make this happen. Moreover, you can tap into a musician's fame and get likes from their fans by using their songs. You can save popular sounds from your FYP or use suggestions from the popular song tab.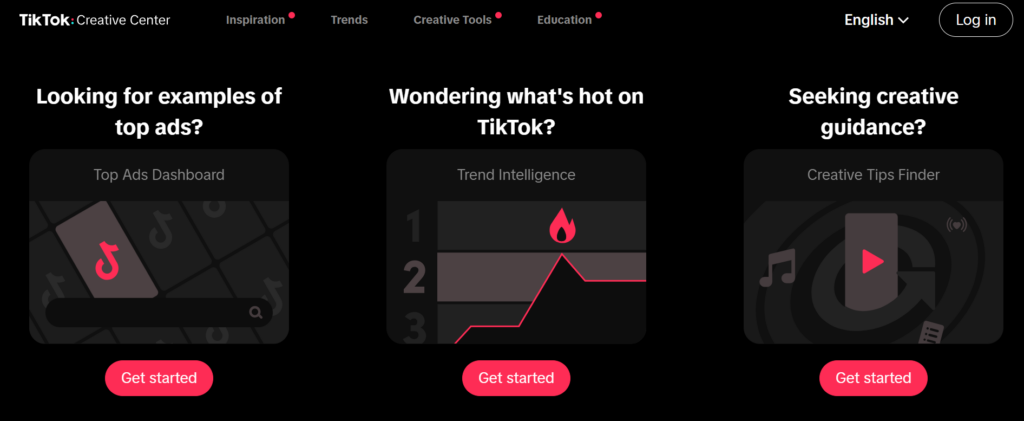 Use TikTok's Creative Center
TikTok Creative Center is the ultimate creator tool without which you'll keep toiling. This tool can help you score the activities that'll fetch you more likes. It also lets you discover trending songs, TikTok video challenges, and relevant hashtags. You already know the advantages of all these. Furthermore, you can connect with creators for collaborations and partnerships, thus increasing your visibility and potential for likes.
Summon Your Literary Prowess
TikTok focuses on visuals, but your captions also help. You can use ADA-compliant deletions to contextualize your videos for deaf viewers. Besides that, some people use the app at a low volume. So, you must ace the word game with intriguing and compelling captions. Feel free to showcase your literary creativity and even use puns.
Don't Overlook the Comment Section
Many TikTokers are unaware of what they can gain from the comment section. These chat boxes are a new world of engagement, communication, and ideas. You can respond to viewers and follow to keep them stuck on you and encourage more interaction.
They're also helpful in building genuine connections that promote your videos, resulting in likes. Moreover, your followers use them to tag other potential followers. So, it's wrong for your comment section to be devoid of your voice. 
Always Be Active
Let your creativity take the lead at all times. Always create amazing content and post it regularly and at the right time. You can use TikTok scheduling tools for this. Consistency is the ultimate key. If you don't constantly engage your audience, you will lose followers. But when you engage interested users, your likes will spiral. Be sure to stay within your niche as it brings active followers to you.
As you can see, followers are the main component of receiving likes, so they're indispensable to your success. Learning how to get likes on TikTok and grow followers are two sides of a coin. So, to boost your followers, you need to master audience targeting and prioritize the interests and passions of potential followers. To do this perfectly, you'll need the services of an expert and advanced targeting tool like High Social.
High Social's growth service can give you an invaluable advantage by establishing connections with the right audience. This act will accelerate the organic growth of likes, followers, and engagement. So, start growing your TikTok today.