How To Make Money on TikTok Live and Maximize Your Income
Are you an aspiring TikTok influencer with a burning desire to earn from your creative passion? If so, you should learn how to make money on TikTok Live. TikTok has emerged as a powerful platform for talents like you to entertain and earn a substantial income.
Gone are the days when TikTok was merely an entertainment platform famous for its viral dance challenges and trends. Today, TikTok is a platform where influencers can earn from their loyal following by performing Live sessions and receiving gifts. This article will guide you through how to make money on TikTok Live sessions and maximize your income.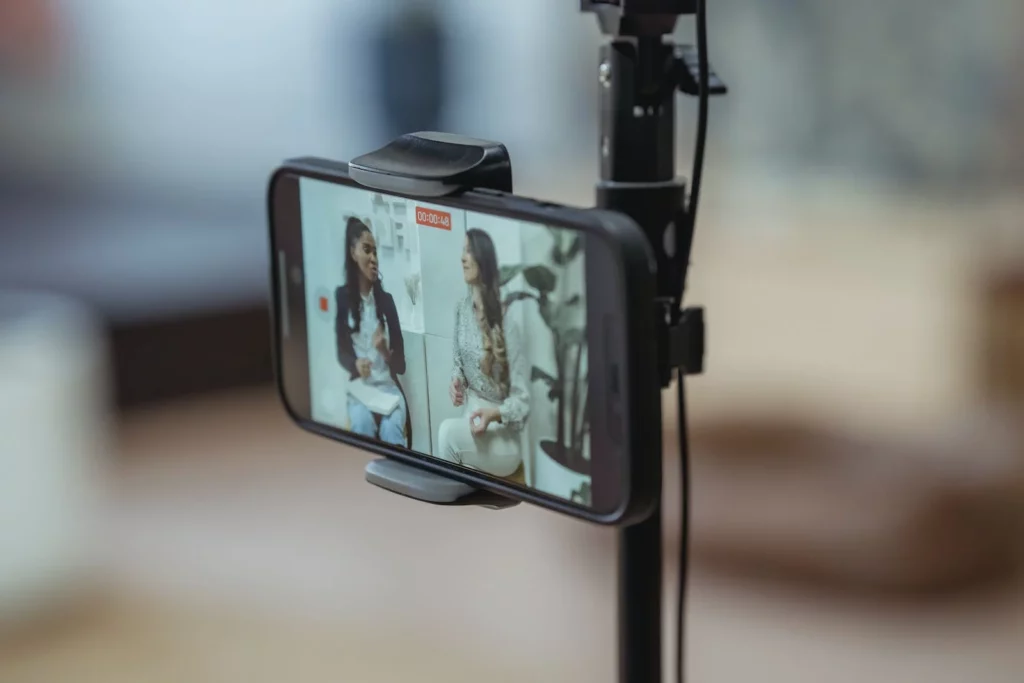 What Is TikTok Live and Its Eligibility Requirements?
You have been hearing about how TikTok influencers make money on TikTok Live. But what exactly is TikTok Live, and what must you do to be eligible for it?
TikTok Live is a feature on TikTok that allows creators to engage with their audience in real time through live streaming. It lets you live stream, interact with your followers via comments and chat, and receive virtual gifts. TikTok Live streaming platform allows creators and influencers to monetize their content and earn directly from their audience.
Before learning how to make money on TikTok Live, you must know if you can engage in TikTok Live. Here are some eligibility requirements to meet:
You must be 18 years or older.
You must have 1000 followers or more. You may not have up to 1000 followers as a budding TikTok influencer. That's fine. You only need to learn how to go live on TikTok without 1,000 followers.
You must adhere to TikTok's community guidelines and content policies. This includes maintaining good behavior, following copyright rules and guidelines, and ensuring your content meets TikTok's standards. The TikTok Live feature is unavailable in all regions. You must be in a supported region to access this feature.
After meeting these requirements, you can learn how to make money on TikTok Live. Keep reading to learn how.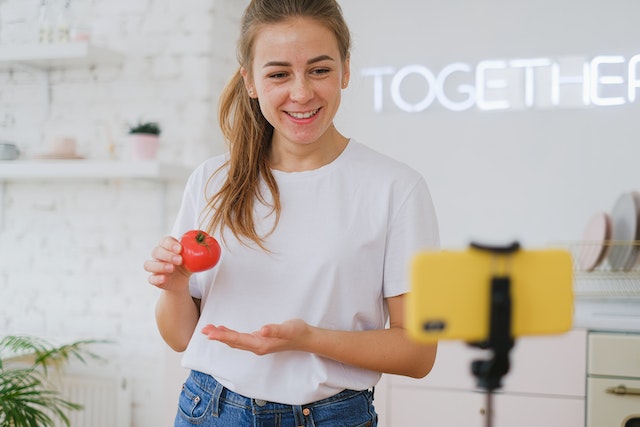 How To Go Live on TikTok
Before thinking of how to make money on TikTok Live, you should first know how to go live on TikTok. Going live on TikTok can help you connect better with your fans. You can show your talent, organize Q&A sessions, or share moments from your daily life. Here's how to go Live on TikTok
Step 1: Update your TikTok app to the latest version to access the newest features and improvements.
Step 2: Open the TikTok app and log in to your account.
Step 3: Tap the "Plus" (+) icon at the bottom-center of the screen. Then, swipe left on the options at the bottom until you find the "Live" option.
Step 4: Before going live, think about what you want to discuss and how to make it engaging for your audience. Consider any music or special effects you may want to add during your broadcast.
Step 5: Add a catchy and descriptive title to attract people to join your live session. It can hint at what your broadcast will offer, encouraging users to tune in.
Step 6: Set your privacy settings depending on the level of engagement you want. Choose between "Everyone" or "Friends" to control who can view and interact with your live stream.
Step 7: After everything is ready, tap the "Go Live" button to start your Live broadcast. Interact with your viewers by reading and responding to comments, addressing questions, and acknowledging their presence.
Then, that's it! Remember to experiment with different content types, engage with your viewers, and have fun while going live on TikTok. After going Live on TikTok, the next thing is to explore how to make money on TikTok Live.
How To Make Money on TikTok Live Through Virtual Gifts
Making money on TikTok Live through virtual gifts is the easiest way to monetize your content and engage with fans. To fully maximize your earnings, you must learn how to make money on TikTok Live via virtual gifts. TikTok gifts are digital items viewers can purchase and send to you during live streams or in-app events.
These gifts include virtual currencies, stickers, emojis, and animations. They are for fans to show support and engage with their favorite creators. Encourage viewers to send virtual gifts during live sessions by providing entertaining and interactive content. You can convert these virtual gifts into TikTok diamonds or coins and exchange them for real money.
To maximize your earnings, interact with your audience, appreciate them, and offer incentives for sending virtual gifts. So, if you're wondering how to make money on TikTok Live, virtual gifts can earn you lots on this platform.
How To Make Money on TikTok Live Through Brand Partnerships
Another effective option for making money on TikTok Live is partnering with brands. TikTok is a go-to advertising platform for brands. With that in mind, you need to know how to make money on TikTok Live through collaborative deals.
As your TikTok Live following grows, brands can approach you for collaboration opportunities. To attract these partnerships, create high-quality, engaging content that makes you stand out. Showcasing products or services during your live sessions naturally can attract brands.
Charge a reasonable fee for creating and promoting brand products on your TikTok Live broadcasts. By leveraging brand partnerships effectively, you can increase your income and establish yourself as a top-rated influencer. Exploring brand partnerships is a valuable avenue to consider if you want to monetize your TikTok Live presence.
How To Make Money on TikTok Live Through Affiliate Marketing
When considering how to make money on TikTok Live, you should have affiliate marketing among your options. Learning how to make money on TikTok Live through affiliate marketing provides a stable income stream.
It offers a fantastic opportunity for aspiring TikTok influencers to monetize their TikTok Live presence. You can make money on TikTok Live by marketing affiliate products and driving sales through unique referral links.
You can integrate affiliate marketing into your TikTok Live sessions by delivering honest reviews, recommendations, or instructions on affiliate links. Encourage your viewers to use those links to make purchases. Whenever they do this, you'll earn a commission. TikTok Live affiliate marketing is a significant source of income, as you can leverage your influence to create revenue.
How To Make Money on TikTok Live Through Cross-Promotion
To earn more money on TikTok, you must know how to make money on TikTok Live through cross-promotion. Use your presence on other social channels like Instagram, YouTube, or Twitter to drive traffic to your TikTok Live sessions. Thus, it is important to understand how to promote TikTok videos on other platforms.
Sharing highlights or creating teasers on other social media platforms can spark interest and attract more viewers. With a larger audience tuning in, you can earn more through virtual gifts, brand partnerships, or affiliate marketing. Cross-promotion allows you to increase your video views, expand your reach, and monetize your TikTok Live content effectively.
What Is a TikTok Live Money Calculator?
Interestingly, you now know how to make money on TikTok Live sessions. However, is there a way to calculate the money you can earn from your Live stream? TikTok does not have an official calculator to help you calculate your earnings. Instead, TikTok will automatically convert your virtual gifts into TikTok diamonds and convert them to cash.
Therefore before going Live, you can use a TikTok Live money calculator to estimate the earnings from your live session. This calculator allows you to evaluate your potential revenue from any TikTok Live sessions you do.
This calculator considers factors like follower count, engagement rate, location, influencer marketing, and target audience to estimate potential earnings. Some popular TikTok Live calculators include Exolyt TikTok Money Calculator and TikTok revenue calculator.
They also assist in setting goals, planning how to make money on TikTok Live, and strategies to maximize your earnings. However, building a successful and profitable presence on TikTok Live requires more than relying on a TikTok calculator. Building a real audience, creating engaging content, and consistency are crucial factors in achieving financial success on TikTok Live.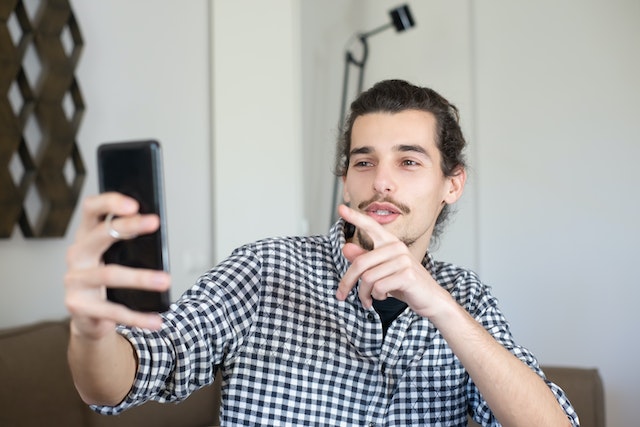 How To Make Money On TikTok Live, View Your Earnings and Cash Out
Now you know how to make money on TikTok Live and the importance of virtual presents on TikTok. It's time to cash out your earnings! Here are steps on how to make money on TikTok Live, view your earnings, and cash out:
Step 1: Open your TikTok app on your mobile device.
Step 2: Click "Profile" and tap the three horizontal or vertical lines in the upper-right corner of your screen
Step 3: Select "Settings and privacy" from the list of options in the menu. Then click "Balance."
Step 4: Tap "Gift revenue." You will see your total TikTok Live earnings and your transaction history.
Step 5: Click "Withdraw." TikTok will automatically convert your TikTok coins to diamonds. You can now convert your TikTok diamonds to dollars and withdraw them.
Step 6: Log into your registered PayPal account or create an account if you don't have one.
Step 7: Proceed to confirm your withdrawal and follow other prompts.
To cash out quickly, ensure to follow TikTok guidelines and patiently wait for verification. This usually takes about 14 days.
How To Make Money on TikTok Live and 5 Other Ways To Earn on TikTok
There are several ways for influencers to make money on TikTok. Let's explore how to make money on TikTok Live and five other ways to earn on TikTok.
TikTok Creator Fund
Most of TikTok's highest-paid users earn from the TikTok creator fund. This program allows popular creators to earn based on their content performance and engagement. You receive regular payments from TikTok based on factors like your content's views, likes, and shares.
TikTok Live Subscription
TikTok Live subscription allows you to provide exclusive content and behind-the-scenes access to your devoted followers. You can convert your TikTok journey into an income-generating stream by engaging in Live subscriptions. As you earn, subscribers can enjoy custom emotes, subscriber badges, and subscriber-only chat. 
Influencer Campaigns
With over a billion active users, TikTok attracts businesses looking to collaborate with creators for influencer campaigns. Top TikTok influencers like Charli D'Amelio earn a lot from influencer campaigns. You can partner with brands to create sponsored content, promote affiliate products, or participate in brand campaigns. You will receive payments based on your reach, engagement, and campaign scope.
TikTok Creator Next Program
The Next program supports and nurtures aspiring TikTok influencers. It offers educational resources, workshops, and mentorship opportunities to enhance your skills, grow your audience, and attract brand collaborations. Moreover, by participating in this program, you can gain insights into how to make money on TikTok Live.
Tipping Platforms
Some TikTok influencers use external tipping platforms to receive additional support from their fans. Tipping platforms allow fans to donate money directly to their favorite creators as a form of appreciation for their content. You can provide links to these platforms on your TikTok profiles or video captions.
6 Tips and Tricks To Maximize Your Earnings on TikTok Live
Ready to maximize your earning on TikTok Live? Then you should learn the tips and tricks to do so. With these strategies, you can learn how to make money on TikTok Live. Let's quickly take a look at six of them.
Engage With Your Audience
Engage with your audience by responding to their comments, answering their questions, and acknowledging their presence. Engaging with your followers creates a connection and encourages them to send you virtual gifts and stay longer on Live.
Offer Incentives
Offer incentives for viewers to support you with virtual gifts during live streams. You can offer exclusive content, special shoutouts, or giveaways to those who appreciate you with virtual gifts.
Strategically Promote Your Live Sessions
Build anticipation and excitement by promoting your upcoming live session on your TikTok profile and other social media channels. Create a buzz and tell your followers when and why they should tune in.
Protect Your Audience
To maximize earnings on TikTok Live, you should also protect your viewers from harmful troll comments. You should learn to hide TikTok comments to prevent offensive or inappropriate comments during live streams. 
Use Eye-Catching Visuals and Props
TikTok has many visually appealing stickers and props that make interactions more lively. Use attractive visual stickers and effects to enhance the visual experience of your live streams. This can make your live streaming more engaging and memorable, thus encouraging viewers to stay longer and offer you gifts.
Provide Value and Entertainment
Consider how you can add value to your fans when thinking about how to make money on TikTok Live. You can educate and entertain your audience through tips, live hacks, insights, and reviews. Balancing valuable content with entertainment ensures fans find your live sessions worthwhile. Ultimately, this can prompt them to support you with virtual gifts.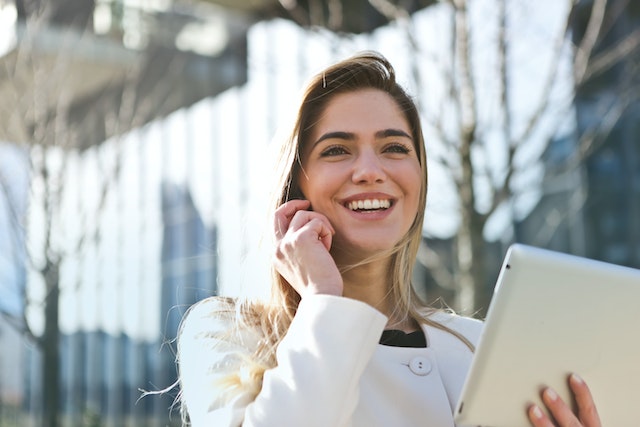 How To Make Money on TikTok Live and Boost Your Earnings With High Social
TikTok Live allows influencers to monetize their content and earn directly from their live streams. Learning how to make money on TikTok Live and following the tips we discussed can help you maximize your earnings.
Engaging with the audience and promoting live sessions are all essential to encourage fans to send you virtual gifts. You can view your earnings in the app, withdraw, and explore platforms like the TikTok Creator Fund and influencer campaigns. However, you must build a solid and real following base to increase your earnings on TikTok Live. The process may seem difficult, which is why you need the services of an organic growth agency.
High Social is a leading social media agency specializing in TikTok's organic growth. This platform helps aspiring influencers enhance their presence and grow their TikTok followers organically. Leveraging its strategic approaches can build a solid and engaged audience base. This, in turn, boosts your potential to earn more on TikTok Live.
With High Social's support, you can unlock the secrets of how to make money on TikTok Live and be successful. Contact High Social today to start growing your following base.