What Are Gifts on TikTok; The Power of Virtual Presents
Attention, aspiring TikTok influencers! Have you ever wondered, "What are gifts on TikTok?" Well, let's unveil the mystery together. TikTok gifts are virtual tokens that TikTok users buy and send to their favorite creators as a mark of appreciation. But here's the exciting part: when you receive these gifts, you can convert them into real money. Imagine having fun creating content and making money. Cool, isn't it?
Not only do these gifts offer a monetary boost, but they also enhance your credibility and engagement on the platform. You can unlock the potential of profitability through live streaming and virtual gifts by having a passionate fanbase. If you're eager to begin your influencer adventure, it's time to learn about TikTok gifts. First, let's discuss "What are gifts on TikTok?"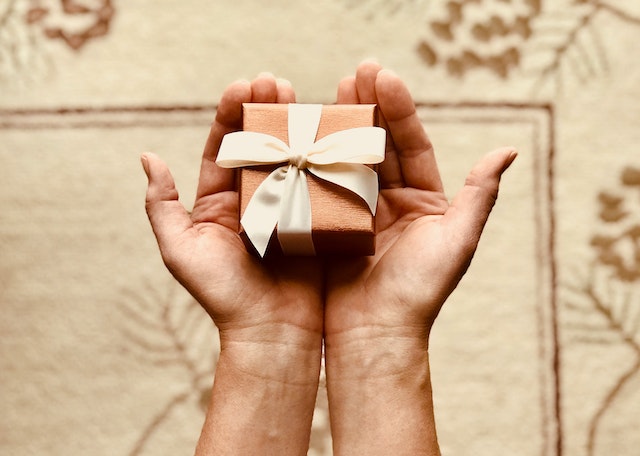 What Are Gifts on TikTok, and What Do TikTok Gifts Worth?
What are gifts on TikTok, and what do TikTok gifts worth are major questions TikTok users ask. TikTok gifts are virtual gifts that TikTok users can purchase and send to their favorite content creators. On TikTok, these gifts have both symbolic and monetary worth and play an essential role in interactions on the platform.
TikTok video gifts symbolize appreciation, recognition, and support from fans to content creators. Loyal fans can express their admiration and engage with their favorites on a deeper level by sending gifts.
These virtual presents are usually animated icons, emojis, or virtual currencies in the shape of roses, diamonds, coins, or gems. Each gift has its worth, and the more gifts you receive, the more popularity and success you gain on TikTok.
TikTok gifts have financial value for influencers and the site. When a user buys you a gift, you receive a share of the value of the gift as money. You can then exchange your virtual gift for real-world money, allowing you to earn from your TikTok presence. TikTok also benefits monetarily, receiving a commission from each gift transaction.
TikTok gifts encourage creators to create high-quality and captivating content while building a dedicated fan base. You can receive virtual gifts during live streams or when your video goes viral.
Through this gifting system, TikTok promotes a vibrant atmosphere and strengthens the bond between influencers and their fans. Now that you know what are gifts on TikTok, let's explore the different gifts your fans can give you.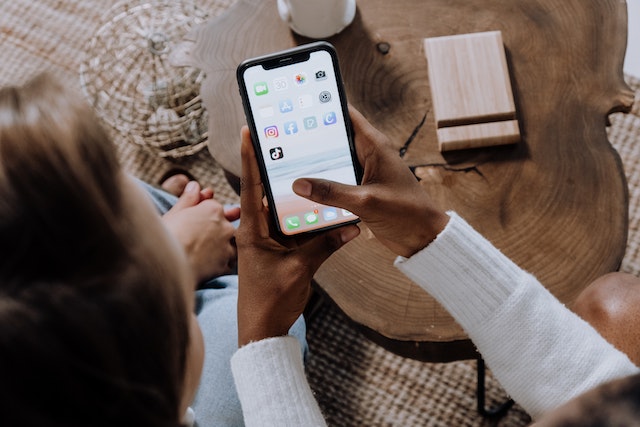 What Are Gifts on TikTok and Their Types?
Gifts on TikTok are virtual presents users can purchase to show support for their favorite creators. It is not enough to know what are gifts on TikTok; it is equally important to know their types. There are various TikTok gifts, and their exact monetary value varies depending on factors such as locale and platform rules. Let's explore four common types of TikTok gifts.
Coins
Coins are the first thing that comes to mind when people ask what are gifts on TikTok. TikTok coins are the most popular gifts among users. Users can buy them in packs and trade them for other virtual gifts. Coin prices range from a penny to a few cents per coin. As an influencer, you receive a share of the cost of these coins, which helps you earn more money.
Roses
Roses are virtual tokens that fans buy and present to their favorite TikTokers to express their love or respect. They represent affection, support, or appreciation for the content you share with your audience. Roses add to your virtual money balance and can help you expand your platform presence.
Unique Effect Gifts
TikTok offers special effect gifts with amazing animations or effects. The cost of unique effect gifts varies, with more elaborate and visually appealing gifts often costing more. Unique effect gifts include rainbows, sparkles, fireworks, etc.
Beauty Gifts (Props and Stickers)
TikTok also offers beauty gifts, such as props and stickers, as virtual gifts. These gifts allow you to include entertaining and interactive features in your videos or live streams. Props can consist of virtual hats, instruments, and even virtual pets. The cost of these presents varies depending on the prop or sticker.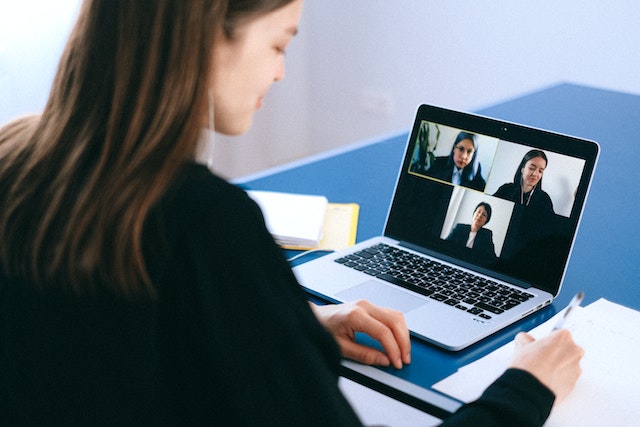 What Are Gifts on TikTok Live and Their Benefits?
Understanding the significance of TikTok live gifts and how they can improve your live streaming experience is vital. So, what are gifts on TikTok live, and how can they help you as a TikTok creator?
TikTok live gifts are virtual tokens that viewers may buy and give to creators during live streaming. They let viewers show their support, involvement, and appreciation in real-time. These gifts go beyond graphics and significantly impact TikTok live's interactive nature. They create an exciting and dynamic ambiance during your live streams.
Viewers who send gifts appear on the screen as virtual stickers, animations, or other effects. These eye-catching pictures capture the attention of other viewers, creating a lively and participatory atmosphere. Furthermore, TikTok Live gifts give budding influencers a unique opportunity to monetize their live streams. When viewers offer gifts, it is an indirect method of supporting you financially.
You now know what are gifts on TikTok live and how they can increase the interaction of your live streams. Embrace the power of TikTok gifts and its tipping features to engage your audience and create exciting experiences.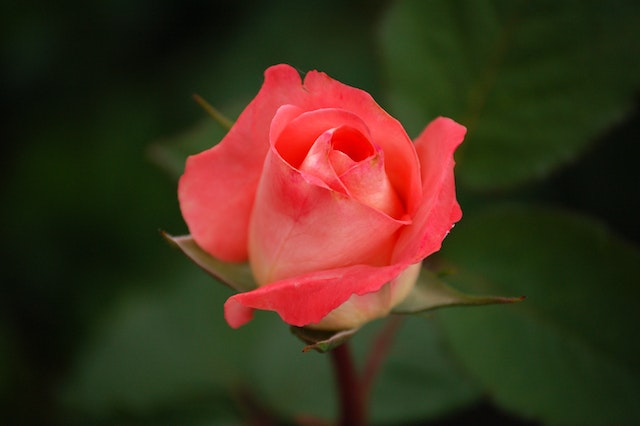 What Are Roses and Gifts on TikTok?
Understanding "What are gifts on TikTok" is vital for every aspiring TikTok influencer. But what are roses and gifts on TikTok? TikTok roses and gifts are virtual tokens that viewers give to their favorite influencers to show their thanks and support. They help develop a strong connection with your audience and establish a vibrant community. A common gifting feature is roses. You may ask, why roses?
Roses, in particular, have a unique importance on TikTok. They represent your fans' appreciation, affection, and love. When your audience sends you roses, it's a powerful way to express gratitude for the value you contribute to TikTok. It's not just the monetary value but also the emotional connection and support they bring.
Building a loyal and engaged following is critical to your journey to being among the top TikTok influencers. Encourage your audience to send roses and gifts to strengthen their bond with you. You can inspire your followers to show their support through roses and other virtual gifts by creating engaging, high-quality content.
Knowing what gifts are on TikTok and appreciating them is essential. Remember that TikTok roses and gifts are more than just transactions. They express your audience's gratitude and support, emphasizing your impact on their lives. As you start your TikTok influencer journey, let roses and gifts serve as a testament to your progress and success.
What Do Gifts Do on TikTok?
As a TikTok influencer, note that TikTok gifts offer more than just cash benefits and expressions of affection. So, what are gifts on TikTok, and what do gifts do on TikTok?
Recognition
TikTok gifting features serve as a kind of acknowledgment and affirmation of the effort of TikTok creators. Receiving gifts from your audience validates and recognizes your abilities, creativity, and hard work. It boosts your confidence and encourages you to keep creating high-quality videos.
Increases Visibility
Gifts can help increase the visibility of influencers' content. TikTok highlights top gift-givers on creator profiles, exposing you to a larger audience. This exposure can help you get new followers, enhance engagement, and establish a loyal fan base.
Social Standing and Influence
Receiving gifts can raise your social status and improve your influence within the TikTok community. The more presents you receive, the higher you rank, and this perceived value may attract businesses and collaborations.
Builds Connection
Gifts foster a sense of friendship and connection between you and your fans. Viewers feel a part of the community and participate in a shared experience by participating in gift-giving. This increases your connection with your audience, resulting in a devoted and supportive fan base.
Encourages Participation
Giving incentives for presents, such as special shout-outs or exclusive access, encourages participation from other fans. This encourages viewers to participate more actively, resulting in more interactions, comments, and shares.
TikTok gifts give creators recognition, community-building chances, collaboration possibilities, and improved engagement. Now that you know what are gifts on TikTok and their benefits, use them to boost your presence on the site.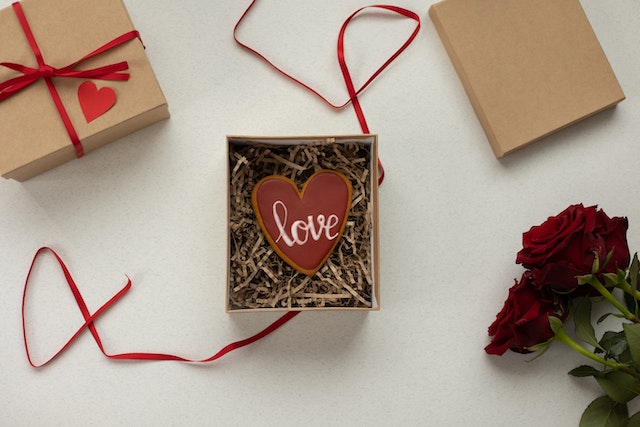 What Are Gifts on TikTok and How To Encourage Viewers To Send You Gifts
You may ask, "What are gifts on TikTok, and can I encourage my viewers to send gifts?" Encouraging viewers to give you virtual presents can be a fantastic way to engage with your audience and earn income. Here are three ways to encourage viewers to send you gifts on TikTok.
Create Quality and Interesting Content
The secret to receiving TikTok gifts is to create high-quality, engaging, and distinctive content that resonates with your audience. Creating engaging content and learning how to promote Tiktok videos will attract viewers and encourage them to send you gifts. Knowing how to do challenges on TikTok or how to create a TikTok challenge can also keep your audience engaged.
Show Appreciation and Give Incentives
Appreciation is simply an application for more. Show your appreciation to your viewers who send you gifts. Also, you can provide special incentives to viewers who send you gifts. Access to behind-the-scenes content, private live feeds, or personal interactions are examples of this. Offering one-of-a-kind benefits fosters exclusivity and motivates viewers to support you with gifts.
Engage Your Audience
Interact with your viewers via live streaming, comments, and direct messages. Know the best time to post on TikTok or start a live stream. If you begin live streaming at the wrong time, you may not reach enough viewers to send you gifts. Understanding your TikTok target audience can help reach them. This also boosts the possibility of them sending you gifts.
Congratulations! You now know what are gifts on TikTok and how to encourage viewers to send them. In addition, you can also create a gift-related challenge with a specific hashtag to engage your audience. As such, knowing what hashtags to use on TikTok is essential.
What Are Gifts on TikTok: 7 Steps To Cash Out Your TikTok Gifts
Thankfully, you now know what are gifts on TikTok and how to encourage your followers to send you gifts. You may be wondering how to cash out these gifts. Not to worry, here is a step-by-step guide on how to do so.
Step 1:Open the TikTok app and log in to your account.
Step 2: Click your "Profile" and tap the three horizontal lines in the upper-right corner. A list of options will appear.
Step 3: Select "Settings and privacy" from the options and look for "Balance."
Step 4: Tap "Gift revenue." You will see your total balance and transaction history.
Step 5: Tap "Withdraw." TikTok will direct you to a new page.
Step 6: Log into your registered PayPal account or create an account if you don't have one.
Step 7: Proceed to confirm your withdrawal.
After following these steps, TikTok will send the money to your PayPal account. Remember, you can only cash out with over 10,000 TikTok coins in your account. The TikTok app does not impose any transfer fees, but PayPal does. Payments can charge 2% or more depending on your location and fixed costs for every transfer.
Congratulations, you now know what are gifts on TikTok and how to cash them out. But do you know the concept of TikTok gift relies heavily on a solid follower base?
Boost Your TikTok Gifts and Follower Count With High Social
Gifts are avenues of showing appreciation and support to TikTok influencers. During live streams, fans can send these virtual tokens, usually in the shape of stickers or animations. Knowing what are gifts on TikTok is not enough; you must also encourage your viewers to send you gifts.
Additionally, it is vital to recognize that having many followers is essential for receiving more tokens. Creators with a larger and more engaged following agave higher chances of getting more gifts. That's why you should know how to get followers on TikTok who will engage actively with your content. Looking for help in that arena? Try High Social.High Social is a robust social media agency committed to increasing your TikTok visibility and followers. Via its industry insights, you can create a strong and engaged follower base via its industry insights. This, in turn, raises your chances of receiving more TikTok gifts. Now you know what are gifts on TikTok and how followers play a significant role in gifting. Therefore, join High Social today and take your TikTok adventure to newer heights.