How To Promote TikTok Videos: Grow Your Audience and Get More Followers
"Going viral" is every TikTok creator's dream. That's what's in the back of their mind each time they make a video. There's no other joy quite like seeing your view count climb. But sometimes, you need extra help to put your content in the top spot. If that sounds like you, it's time to look into how to promote TikTok videos effectively.
The more people who view your videos, the easier it is to gain followers on TikTok. But with so many on the popular social media platform, it's easy for your content to blend with the crowd. That's why it's essential to look into organic video promotion and paid options. In this guide, we'll walk you through your options.
Use them well, and who knows—you might join the list of the top TikTok influencers.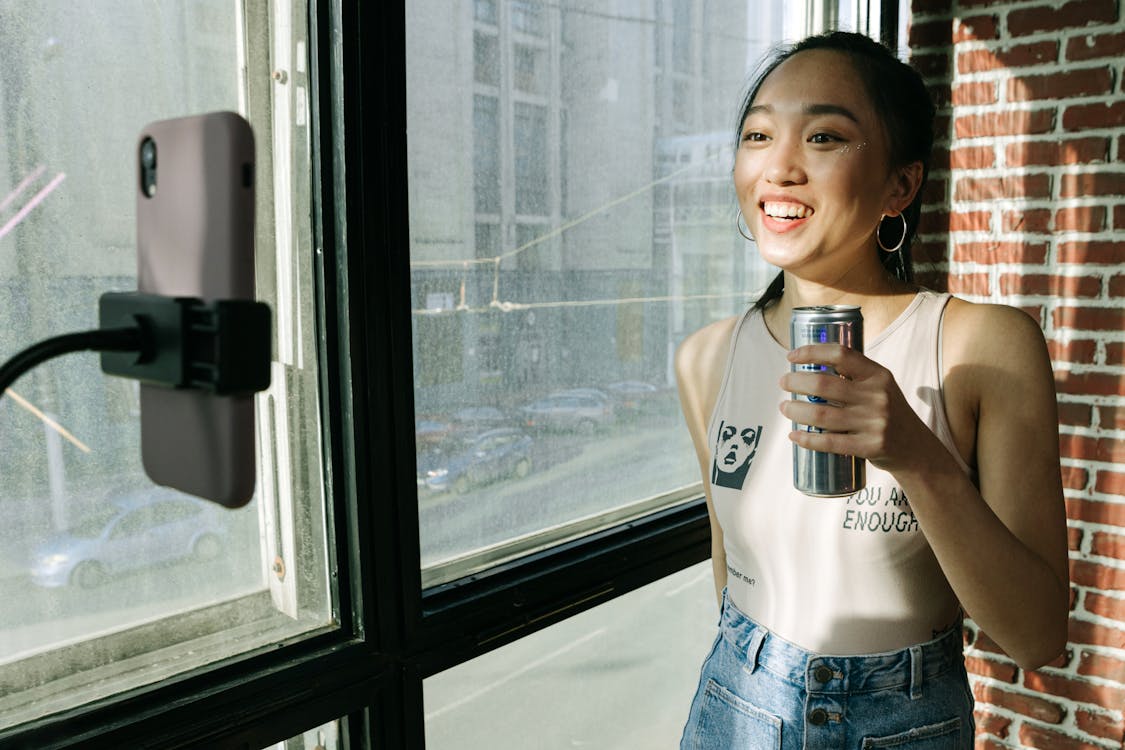 What Does "Promote" Mean on TikTok?
In general, promoting means marketing or getting the word out about something. However, in TikTok, it also refers to the promote feature. "TikTok promote" is an advertising tool that allows creators to convert organic TikTok videos into an ad directly within the app.
It's the quickest and simplest option from Tiktok Ads. It also offers advanced audience targeting and other options for optimizing videos for greater visibility and discoverability. TikTok launched the Promote tool to "help businesses reach more people and grow their community with their TikTok videos."
Does this mean all it takes to go viral is putting money behind in-feed ads? Of course not. Most people succeed on the app because they know what content to produce and who's watching it. Before promoting TikTok videos, first ask yourself, "Who is the target audience for my Tiktok?"
How to Promote a Video on TikTok: Finding Your Target Audience on TikTok
A target audience refers to who you want to reach with your content and who's currently engaging with it. For example, let's say you're a beauty influencer and you want to know how to promote TikTok videos successfully. Your key audience would be anyone interested in hair, makeup, skincare, etc.
But who are those people? What data and demographic information do they tend to have in common? Demographic information includes:
Age
Gender
Location
Hobbies
Race, nationality, ethnicity, etc.
And many more data points. Here's how you figure out that information:
Interact with followers you already have. Anyone who's on your page, liking your videos and commenting is part of your audience. Engage with them and look at their pages and other activity. See what demographic data you can find.
Look at other influencers in the same space as you. See what they're doing and who's interacting with their content. You don't have to copy what they do, but you can gain valuable insights into your peers and potential fans.
Use hashtags to your advantage. Hashtags and hashtag challenges are one of the main ways that people connect and form subcultures on TikTok. Click on a tag to see what other content creators in your sphere are doing.
TikTok analytics. You can leverage the TikTok analytics data to see who's watching your content and valuable demographic info.
Once you identify your target audience, use the new Promote feature with your own Tiktok videos. You can convert your organic content into an ad with only a few clicks. Now you can customize your audience targeting, grow your following and engagement, and drive traffic to your website.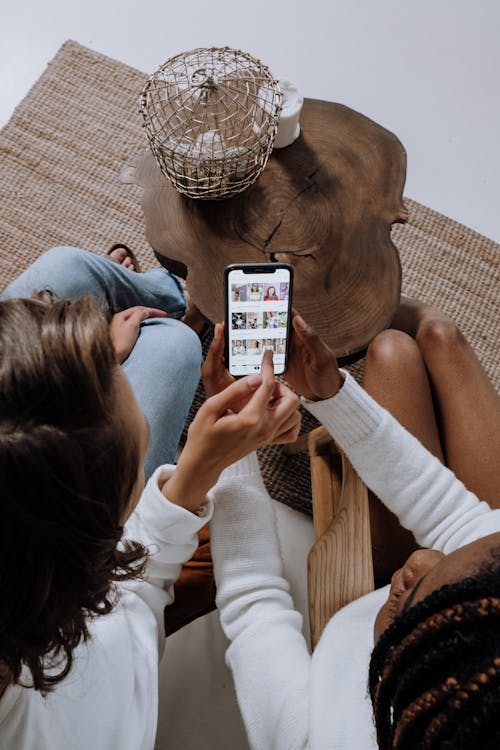 How To Tell if a TikTok Video Is Promoted
Wondering how to tell if a Tiktok video is promoted? Just take a look at the grey stamp just above the caption. By federal law, all sponsored or promoted posts on social media platforms must clearly state that they're paid for. On TikTok videos, you'll see the words "promoted" at the bottom.
If you want to know if one of the videos from your own TikTok account is promoted, that's also easy. Go to the video in question and click on the three small dots at the top right-hand corner. Then, you'll see the "promote" option. There, you can see if you've already put money behind it.
How to Promote Videos on TikTok
Are you ready to learn how the TikTok promote feature works? Here's your step-by-step guide on how to promote Videos on TikTok.
How to Promote a Video on TikTok: Accessing Your Promote Page
To promote TikTok videos or run TikTok ads, you must first find the tool. You can access the Promote tool directly from the video you want to promote via video settings. Or, you can do so from your profile's creator settings.
Select the video you want to promote. You should start with one of your best-performing organic videos. Tap the three dots on the right, and then tap "Promote.
Alternatively, you can go to your profile and tap "Settings." Tap "Creator tools," and then tap "Promote."
Step one, complete! You've found the TikTok promote function. Next, let's set up your TikTok promotion with the right preferences for your needs.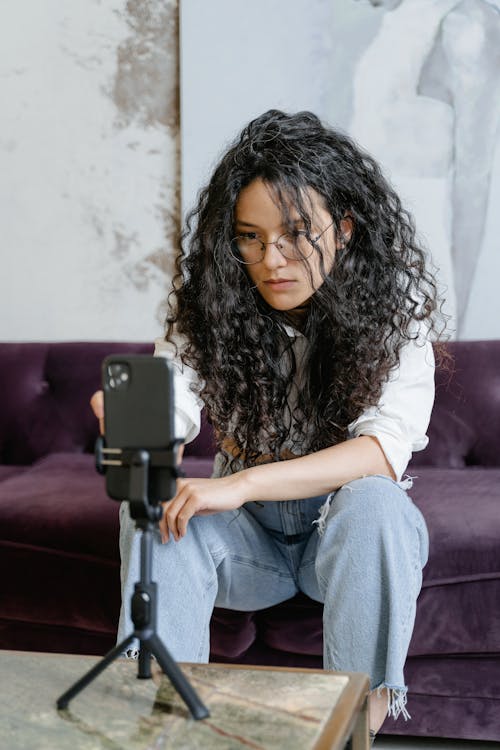 How to Promote Videos on TikTok: Setting Up Your Promotion
Knowing how to use Promote on TikTok involves customizing your promotion settings to optimize your mini-campaign for success. Here are the steps to set up your promotion:
Choose your TikTok promotion goal. It can be any of the following: more video views, more website visits, or more followers. And then tap "Next" at the bottom. If you want more website views, you'll enter your URL and select an action button (e.g., Learn More, Shop Now, or Sign Up). Tap "Save."
Choose your target audience. If you choose "Automatic Audience," TikTok will choose the audience for your video. If you choose Custom Audience, you can specify the gender/s, age range/s, and interests of targeted TikTok users. Tap "Next."
Set your campaign budget and duration. Tap "Next."
Complete the payment process.
Tap "Start promotion."
Congratulations! You just went from not knowing how to promote TikTok videos to launching your first TikTok promotion.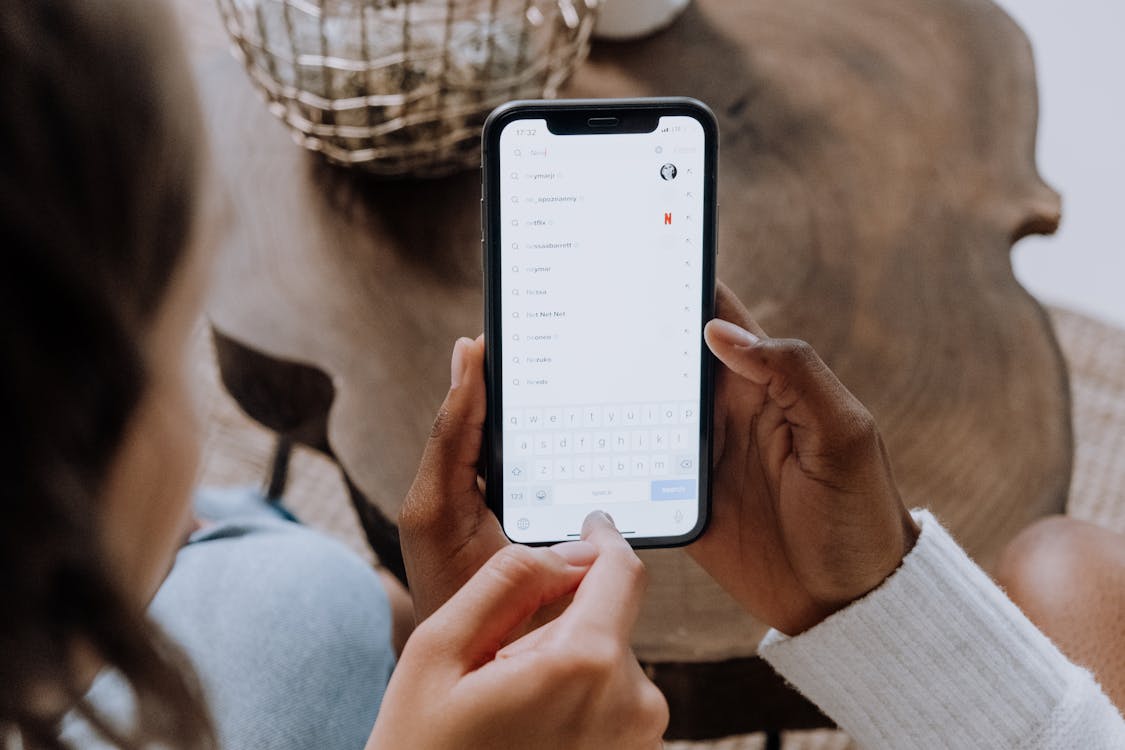 How to Promote TikTok Videos: Tracking Your Promotion and Growth
Of course, understanding how to use the TikTok promote video settings is just the beginning. The real benefit of knowing how to promote TikTok videos is that it gives you invaluable insights. You can keep track of your video's performance. Your promotion details will include:
Your promoted video's status, i.e., whether it's still pending review, approved, active, paused, or rejected.
How much you've spent and how long your promotion has been running.
The number of views it has.
The number of link clicks—if your goal is to drive traffic to your website.
The number of likes, comments, and shares.
Audience information, i.e., their age ranges and genders.
Why is all of this so important? Because you can learn what's working with your TikTok content and what isn't. You'll see your most engaging videos and which could use some work.
When you're making future videos, you'll be able to estimate which are worth a marketing campaign or video promotion.
To access your Promotion details page, follow these steps:
Go to your profile.
Open your settings.
Hit "Creator tools," then tap "Promote."
On your Promotions page, tap "See details."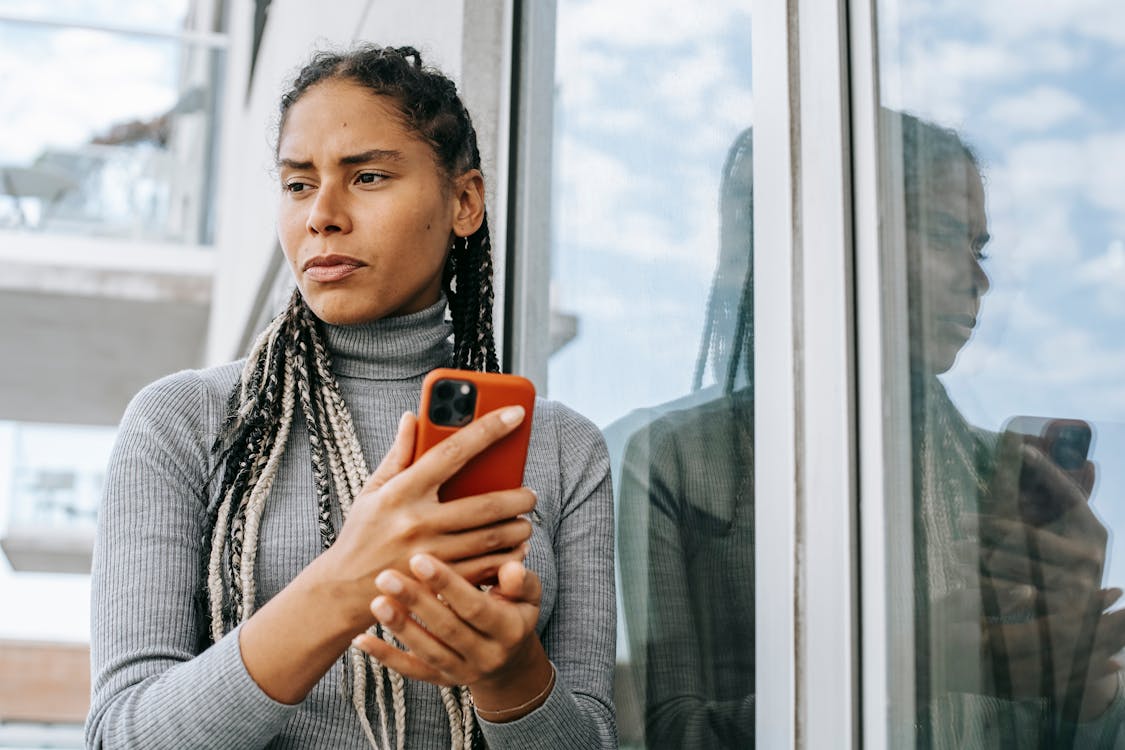 How To Cancel a Promotion on TikTok
Did you change your mind about promoting one or more of your TikTok videos? Well, here's where it gets tricky due to The TikTok Promote Program's Terms of Use. There it states that once the app confirms Promoted Content order, you can't cancel it.
However, you can pause the campaign after launch. TikTok also has sole discretion in determining "if it is not feasible to cease the serving of the Promoted Content upon your pausing of the campaign." In that case, you "remain obligated to pay all charges resulting from the served "Promoted Content."
In other words, there are no refunds on promoted campaigns. Pausing your campaign may also be subject to TikTok's approval. So before you dedicate part of your ad budget to how to promote TikTok videos, be 100% sure you want to.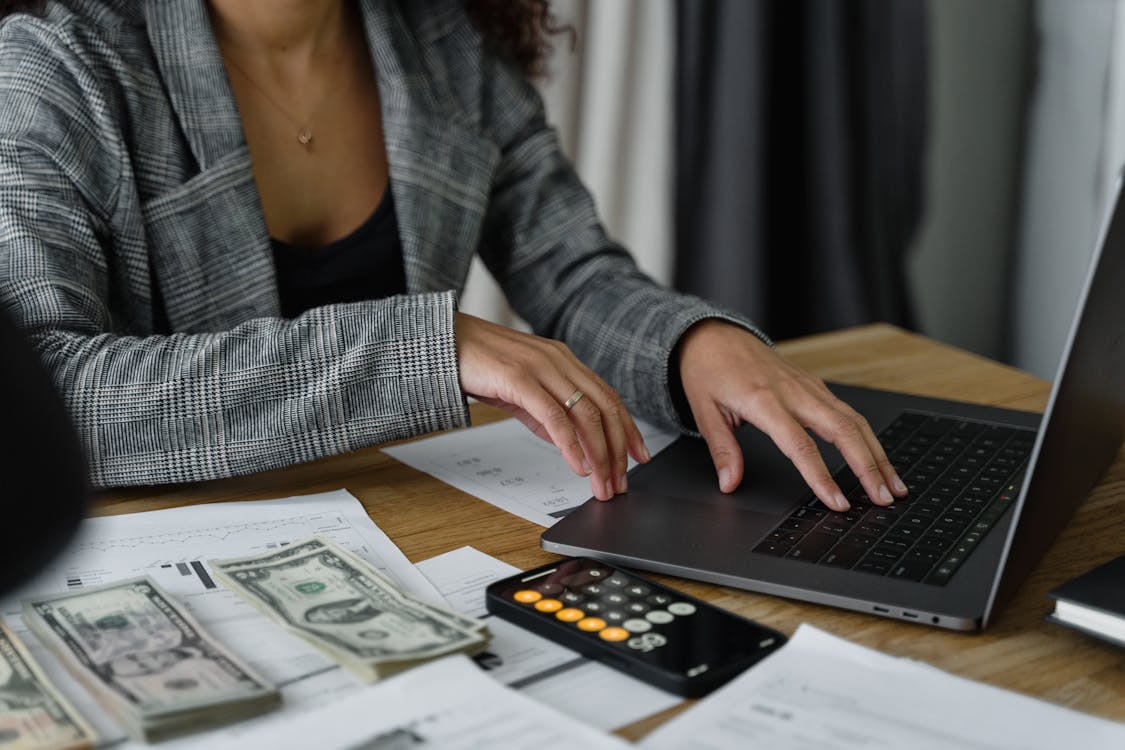 Is Tiktok Promote a Free Option?
Like ad and campaign features on other social media platforms, TikTok's Promote tool is not free. But you have some flexibility over how much you'll spend.
You can set your campaign budget based on its duration and audience targeting specifics. Remember that cancellation is no longer an option once you confirm your "order" for Promoted Content. You must pay the total amount as indicated in your campaign budget.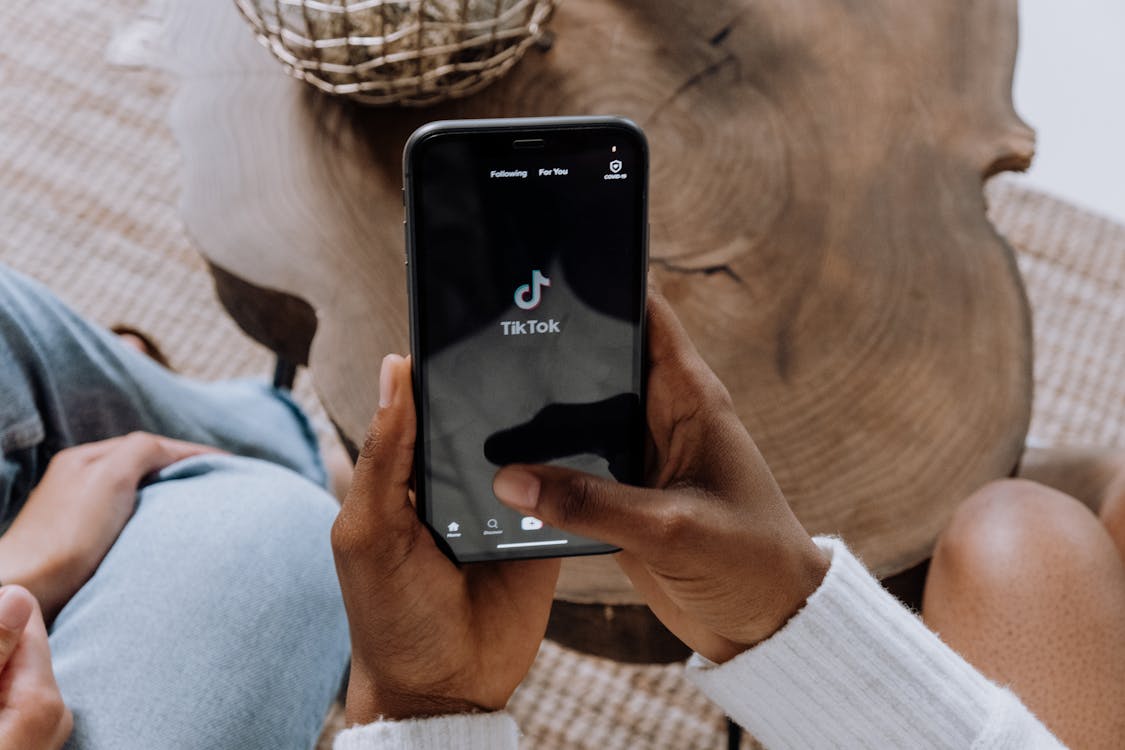 Is "TikTok Promote" Worth It?
Yes, promoting your own videos with TikTok's promote feature is worth it. If you use it correctly, that is.
You can make TikTok Promotion worth the investment by using your Promoted Content's insights. Here you'll learn more about your audience and the changes that will improve your content strategy, future campaigns and videos.
When you Promote content, you maximize the discoverability of your video. This means you're reaching more of the right TikTok users. You're gaining new audiences, driving more people to your website, and increasing brand awareness.
To use TikTok's Promote tool, remember:
You can only use Promote for public videos.
You can only Promote public videos that use original sounds or TikTok songs and sounds from TikTok's commercial music library.
For Android users, the cost to use Promote displays in your local currency during Promote setup. However, for iPhone users, you'll see it in rechargeable TikTok coins.
You must be 18 years or older.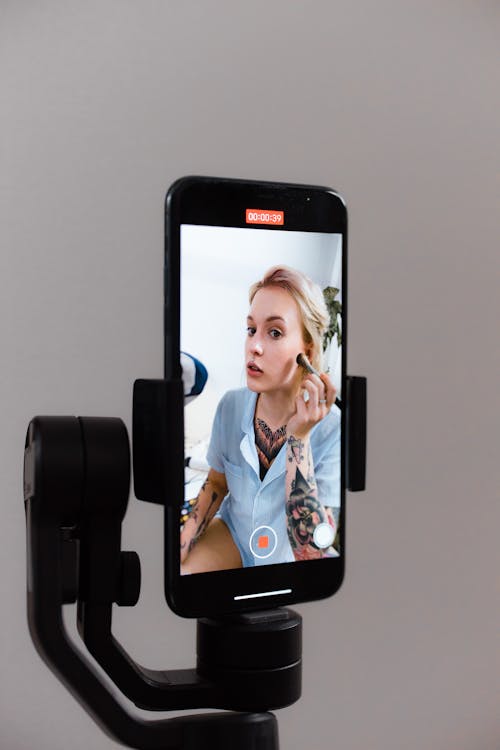 How To Promote TikTok Videos for Free
Using the TikTok promotion tool is a great (paid) way to increase your video views, website visits, and followers. However, if you're interested in how to promote TikTok videos for free, there are other options.
Below we've picked out eight crucial strategies to use when you create content. These will boost your placement in the algorithm, keep your audience engaged, and give your account longevity.
We recommend using these eight methods even if you use TikTok's business suite of promotion tools. Why? Because they'll increase your performance overall.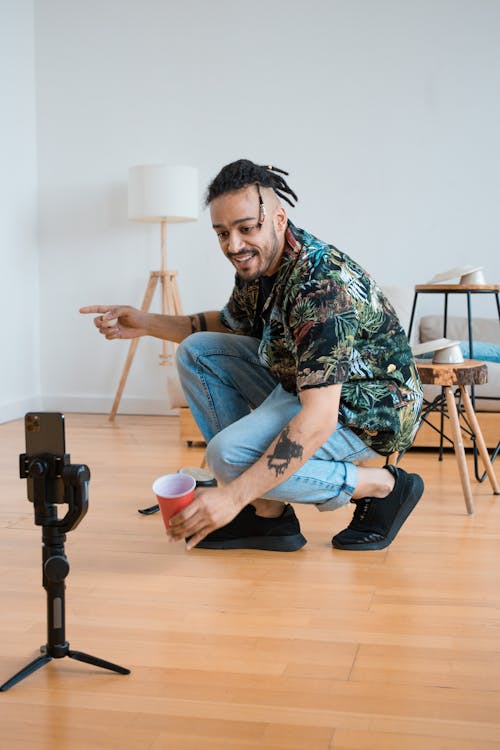 1. Post High-Quality Content
This should be a no-brainer, but if you want people to enjoy your content, it needs to be good. With the app's wealth of creators, brands, and businesses, you need to put your best foot forward. Make sure you're only posting well-made, high-quality, engaging content.
Take the time to make sure what you're filming is well-lit, well-edited, and has a clear perspective. If you're not proud of a video, don't post it. Instead, take the time to think out what you will do and gather the resources you need.
2. How to Promote Videos on TikTok: Jump on Trending Sounds
One of the rules of any social media platform is timeliness. The internet moves quickly, so keep up to date with trends. TikTok content lives and breaths off of "sounds," so scroll through the app and see what's trending each week. If you find one that you can create a relevant video about, do it.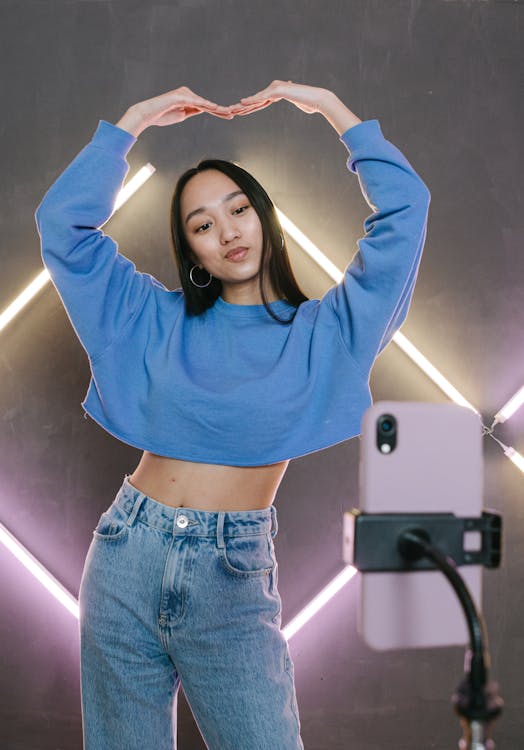 3. Learn Trending Dances
Not every TikTok user is a dancer. But it's another one of the trends unique to the app. Jumping on dance trends and adding your own twist has worked for many other Tiktok creators. If it fits with your brand, give it a try.
4. How to Promote a Video on TikTok: Use Relevant Hashtags
If you're curious about how to promote a video on TikTok, hashtags are your friend. In our opinion, the number one way to find other creators and other videos similar to yours is with hashtags. We mentioned it earlier for discovering your audience. However, it's just as crucial as a Promote campaign for expanding your reach.
Add related hashtags when you post an original video to your TikTok profile. Use the research you did earlier to know which ones fit your needs.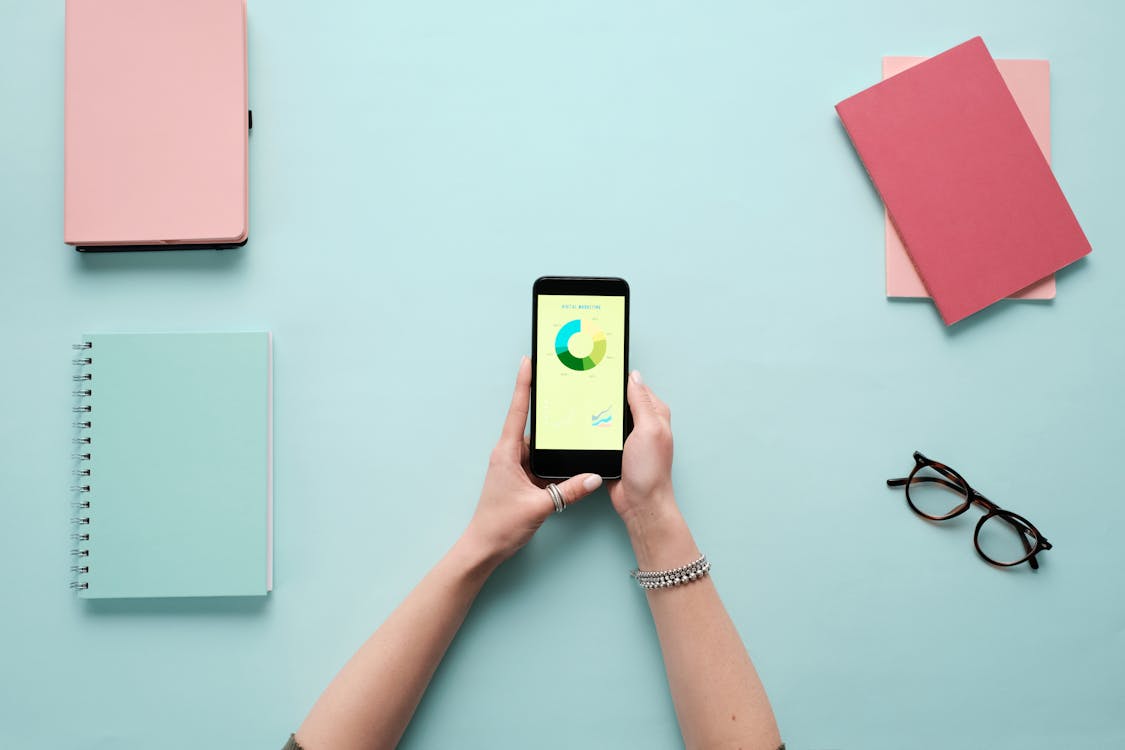 5. Utilize TikTok Analytics
TikTok offers a fantastic suite of tools to help you understand account data. Ensure that you check in on that tab regularly. That way, you can monitor what's working, what needs adjusting, and what you should drop.
You'll find TikTok Analytics in your creator tools tab. Or, if you have a business account, it'll be in your TikTok business suite tab.
6. How to Promote Videos on TikTok: Post at the Right Time
Have you ever heard the phrase, "timing is everything"? It's true even for knowing when to post a TikTok video. Look up the best time to post on TikTok and try it yourself.
The app often recommends posting in the morning before people go to work/school and after traditional work/school hours. However, you might find other times work better for you and your audience.
Test different times of day and stick to it once you find something that works for you.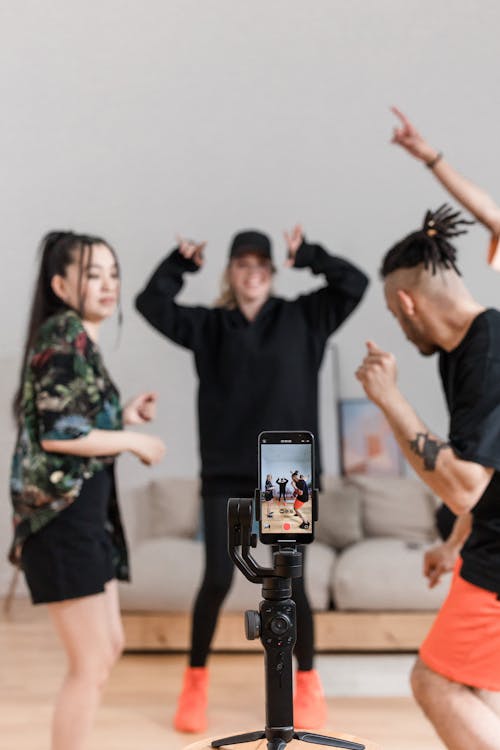 7. Promote Your TikTok on Other Social Channels
Nowadays, it's crucial to cross-promote and link your social media channels. That way, you reach as many people on as many apps as possible. This is especially important if you have a larger audience on another app, like Instagram.
In that case, you can turn your TikToks into reels and post them there. Or, you can post a clip of one of your TikTok videos on your story. Then, use Instagram's swipe-up feature to bring followers to your TikTok account.
8. How to Promote a Video on TikTok: Collaborate with Other TikTokers
Our last tip for how to promote a video on TikTok for free is to collaborate with other creators. If you're just starting on the app, collaborate with your friends. Or duet and stitch videos from bigger influencers.
Once you have more of a following, you can reach out to other creators like yourself. The advantage of this is you get access to new audiences already tailored to your field and type of content.
Add all these promotion ideas into your business plan before splashing out money on ads.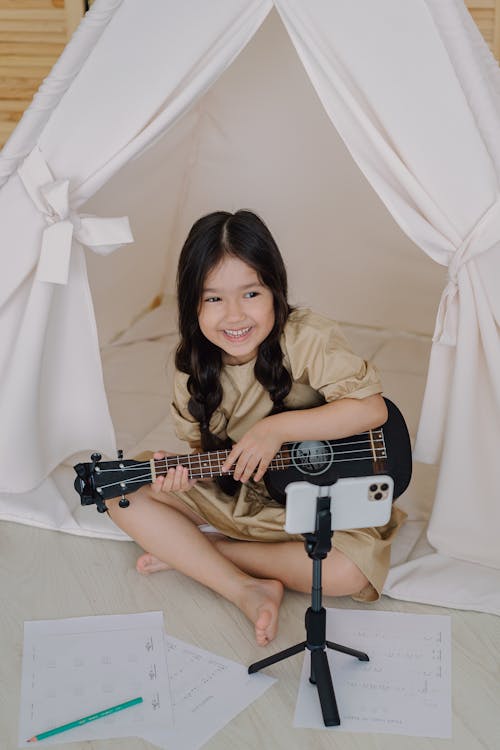 How to Promote a Video on TikTok: Closing Thoughts
Knowing how to Promote a video on TikTok will bring you many steps closer to your TikTok goals. If you have the budget and wish to reach relevant audiences, TikTok's Promote tool is a worthwhile investment.
The insights you get from your Promoted Content will also help you create videos, whether organic or for new campaigns. Your videos will better resonate with your audience and deliver higher views and engagement.
That said, achieving lasting and rewarding growth on the TikTok app hinges on having a growth strategy. Your strategy must target the right audience for your content and brand while delivering sustained audience engagement.
For a long-term solution for how to promote TikTok Videos, team up with a TikTok growth strategy expert like High Social. That way, you can leverage their advanced audience targeting capability and the specialized work of their in-house social media strategists. High Social can help accelerate your TikTok growth and build a strong presence for your brand on the platform. Start growing your TikTok today!