Affiliate Marketing on TikTok: Earning From Your Influence
Welcome to affiliate marketing on TikTok, where creativity meets commerce and influencers become entrepreneurs. TikTok is one of the most influential social media platforms, with over a billion active followers. Due to this vast user base, TikTok affiliate marketing is the new way of promoting products and generating revenue.
With affiliate marketing, brands can tap into the vast pool of TikTok influencers to expand their reach and boost sales. TikTok influencers can monetize their content and earn massive income by promoting products that align with their niche and followers. Are you ready to make money through affiliate marketing on TikTok? Then, join this exciting ride into the affiliate marketing world.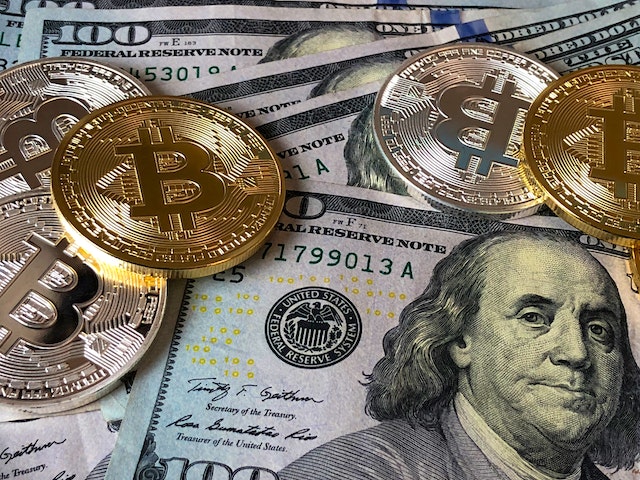 What Is Affiliate Marketing on TikTok?
Before delving into how to go about TikTok affiliate marketing, you must understand what affiliate marketing on TikTok is. Basically, it is a collaboration between influencers and brands eager to boost their products' visibility.
Here's how it works: you choose a product and create an engaging video showcasing its features, benefits, and usage. Then, you'll add a unique link your followers will use to purchase the product at a good price.
Honesty sets affiliate marketing on TikTok apart from other forms of advertisement. Unlike traditional advertising, where product promotions are evident and intrusive, TikTok influencers integrate product recommendations into their content seamlessly. Moreover, TikTok's dynamic nature allows you to experiment with different creative approaches. You can use popular TikTok songs, dance challenges, or skits to promote products in ways that match your unique style.
As your video goes viral on TikTok, your followers will rush to grab the fantastic deal you present. And this is where the magic happens! You earn a commission whenever someone uses your affiliate link to purchase that product.
TikTok affiliate marketing on TikTok is an incredible win-win situation. Your followers get access to fantastic products at a fair price, and you earn from your creative efforts. It's an excellent way to build trust with your target audience, as they know you only share quality stuff.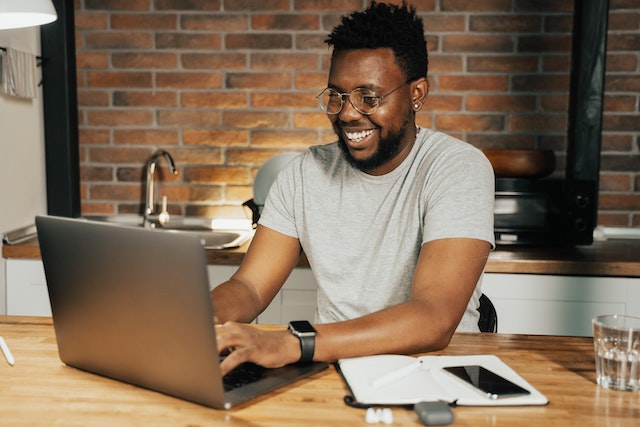 Can You Do Affiliate Marketing on TikTok?
Now that you understand the concept of TikTok affiliate marketing, the question is, "Can you do affiliate marketing on TikTok?" Yes, you definitely can! As an aspiring TikTok influencer, it's an opportunity to turn your passion into a rewarding income stream.
You don't need a massive following to start affiliate marketing on TikTok. However, having a large and engaged audience can significantly boost your chances of success. Brands usually seek influencers with genuine connections and large followers, as this fosters trust and credibility when promoting products.
It is also important to know how to use bio links, discount codes and partner with brands to be successful. You can also explore TikTok bio ideas to make your bio more engaging and professional. So, whether you're an aspiring influencer or a pro, TikTok affiliate marketing is an exciting way to monetize your influence.
How To Do Affiliate Marketing on TikTok
Affiliate marketing on TikTok allows aspiring influencers to monetize their content and partner with brands they love. If you're eager to start, here's how to do affiliate marketing on TikTok:
Identify Your Niche
Identify your niche or area of interest you genuinely love. Focusing on a specific niche like beauty or fitness lets you connect with a targeted audience that shares your interests.
Build Your Follower Base
Though you don't need a massive following to start, having a broad audience base increases your chances of success. Create captivating and engaging content to attract and retain more followers. Interact with your audience and stay current on new TikTok trends to grow your community.
Select Brand
Research and choose brands with affiliate products that align with your niche and resonate with your audience. Choose reputable and trustworthy brands that provide products or services you believe in and offer attractive commission rates.
Obtain Affiliate Links or Discount Codes
Affiliate links are vital for tracking sales the brand generates through your promotions. Place the link in your bio if you have more than 10,000 followers. Notably, you must upgrade to a TikTok business account to add a clickable link to your bio. Alternatively, get unique discount codes that you can share with your audience from the brand.
Create Compelling Content
Now it's time to do you! Create eye-catching and viral videos showing the products or services you're promoting. Be authentic and genuine in your approach, provide valuable insights, and show how the product will benefit your audience. Add captions to provide additional information, including the affiliate link or discount code.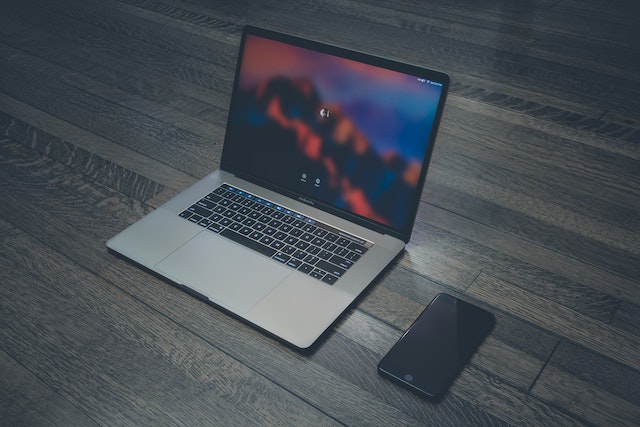 How To Upgrade to a TikTok Business Account
Upgrading to a TikTok Business account is vital to participating in affiliate marketing on TikTok. The TikTok business account lets you access valuable analytics, audience insights, and promotional tools to help you maximize your potential. Here's how to upgrade to a TikTok Business account:
Step 1: Open the TikTok app on your smartphone and log in to your existing TikTok account.
Step 2: Click the profile icon at the bottom right corner of the screen to navigate to your profile page.
Step 3: Click the three horizontal or vertical lines (Android/iPhone) at the top right corner of the screen. A list of options will appear.
Step 4: Tap "Settings & Privacy" to access your account settings.
Step 5: Tap "Account" and select "Switch to business account."
Step 6: Choose the accurate category for your account, depending on your industry. Then add your profile picture (optional), email address, and bio. You can now proceed to add the affiliate link to your bio.
That's it! You can now upgrade to a TikTok business account to start affiliate marketing on TikTok. You'll see new "Business suite" options that include TikTok analytics tools for your videos and TikTok advertising options.
From there, you can register your business via the "Business registration" option. Once TikTok approves your registration, you can add the clickable link in your bio to the affiliate products you promote.
How To Start Amazon Affiliate Marketing on TikTok
Amazon is one of the world's largest e-commerce platforms where brands sell their products. Amazon affiliate marketing on TikTok is an excellent way to earn commissions while promoting products for different brands. Here's a step-by-step guide on how to start Amazon affiliate marketing on the TikTok platform
Step 1: Go to Amazon and scroll down to the bottom. Then click "Become an Affiliate" and sign up to create an associate account.
Step 2: Browse through Amazon's vast product catalog and identify products that fit your niche with positive reviews. You can choose products with high ratings and customer satisfaction to increase the chances of successful affiliate marketing on TikTok.
Step 3: Create engaging and funny videos showing the Amazon products you're promoting. Use attractive visuals, music, and text overlays to highlight the product's features and benefits.
Step 4: Incorporate the latest TikTok trends and challenges into your Amazon affiliate marketing strategy. Participating in trending challenges can increase your content's visibility and reach a broader audience.
Step 5: Get your unique Amazon affiliate links for the products you want to promote. These links will track the affiliate sales Amazon generates through your TikTok promotions. Add the links to your video captions. Alternatively, you can use the TikTok "Link in Bio" feature if you have 10,000 or more followers.
Step 7: Don't just promote the products; provide valuable insights, reviews, or tips to help your audience enjoy the products. Offer recommendations and show how the products can benefit them daily.
Following these steps, you can effectively use the TikTok platform to promote Amazon products as an affiliate marketer.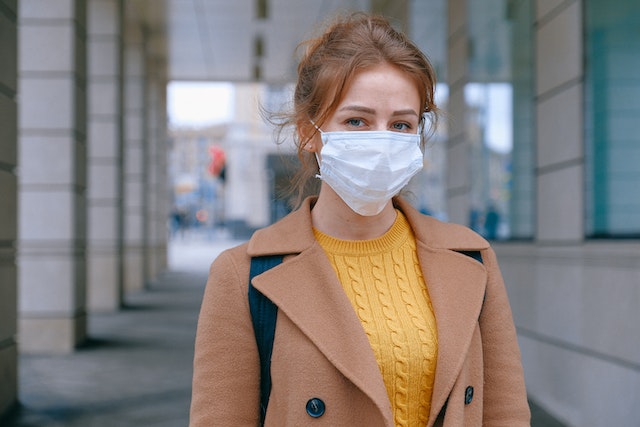 How To Do Affiliate Marketing on TikTok Without Showing Your Face
You may opt for affiliate marketing on TikTok without revealing your face to maintain privacy and reach your audience dynamically. This approach lets you focus on product promotion, use animations or user-generated content, and effectively monetize your influence. Here's how to do affiliate marketing on TikTok without showing your face:
Choose a Niche
Choose a niche that interests you and matches the products you want to promote. It can be anything from fashion and tech to home decor or fitness.
Create Engaging Content
Combine captivating visuals, text overlays, and animations to create attention-grabbing videos focusing on the product's benefits and features. Use eye-catching transitions, trendy music, and effects to make your video stand out.
Voiceovers or Text Narration
Instead of revealing your face, engage with voiceovers or text narration to explain or share your experience with the product. You can use your voice or find voice actors with nice accents.
Add User-Generated Content
You can encourage your followers to share their experiences with the affiliate products and feature their videos in your content. Adding your followers' content adds relatability to your affiliate marketing efforts.
Use Storytelling
Tell engaging stories about the affiliate products you're promoting to connect and appeal to your audience's emotions. Stories can create curiosity and a desire to purchase a product.
Use Animated Characters or Mascots
If you don't want to show your face or use voiceovers, use animated characters to deliver your message. Using animated characters or mascots in your TikTok videos offers a creative and fun way to engage your audience.
Add a Strong Call-to-Action (CTA)
Add a strong CTA to encourage your audience to purchase the product you're selling. Your CTA should encourage them to use your affiliate link to purchase or check the product's website for more information.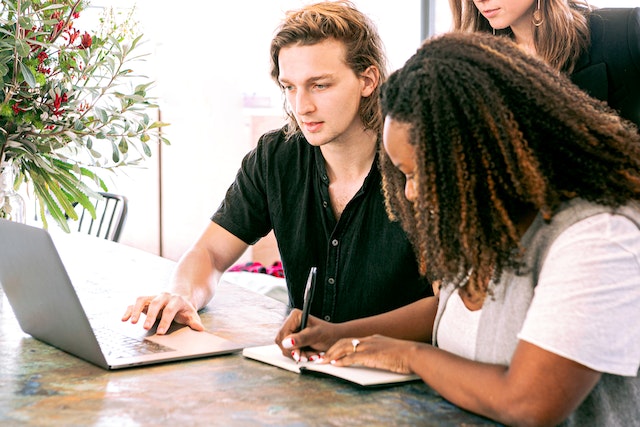 3 Reasons You Should Do TikTok Affiliate Marketing
Affiliate marketing on TikTok offers many enticing benefits, making it an exciting opportunity for aspiring influencers. Here are three reasons you should do TikTok affiliate marketing:
Vast Audience Reach
TikTok boasts over a billion active users globally, making it a goldmine for reaching a diverse audience. Your affiliate marketing videos can go viral by tapping from its vast user base. This will significantly expand your reach and maximize your chances of becoming a top TikTok influencer.
Monetization of Your Influence
As an influencer, affiliate marketing lets you monetize your influence without creating products. Partner with big brands, promote their products and earn commissions for each successful sale through your unique affiliate links. This lets you turn your creativity and influence into a sustainable income stream.
Authenticity and Credibility
TikTok's emphasis on authenticity blends perfectly with affiliate marketing. Promoting products you've personally tried and loved builds trust with your audience. Your genuine review recommendations resonate with followers since most value peer-to-peer suggestions over traditional ads. This boosts your credibility as an influencer and fosters stronger connections with your audience.
Overall, affiliate marketing on TikTok lets you tap into a vast audience and monetize your influence. Embracing this innovative marketing approach helps you flourish, build brand partnerships, and drive successful affiliate campaigns.
5 Other Ways To Make Money on TikTok
Are you wondering about how to make money on TikTok asides from being an affiliate marketer? There are many other ways you can monetize your presence on the platform, including the following:
TikTok Influencer Marketing
Influencer marketing is another way to make money asides from affiliate marketing on TikTok. As an influencer, brands can approach you to collaborate on sponsored content. By partnering with them, you can make money by promoting their products or services in your TikTok videos. These brand partnerships can range from one-off campaigns to long-term collaborations, thus providing a steady income stream for you.
TikTok Live Subscription
TikTok offers live subscriptions where your devoted followers can subscribe to access exclusive content or other perks during live streams. Through the Live subscription, your loyal fans can support you financially while they exclusively enjoy your content.
Creator Next Program
The TikTok Creator Next program is an exclusive initiative that supports and rewards content creators with high potential. If you're part of this program, you will gain access to resources, growth opportunities, and support from TikTok. This can help you reach a broader audience and increase your earning potential on the platform.
Virtual TikTok Gifts and Donations
Viewers can send you TikTok gifts to support your content during your live streams. You can convert these gifts into diamonds and exchange them for real money.
Paid Collaborations
Apart from affiliate marketing on TikTok, other influencers can reach you to create exclusive content with them and pay you. Learn how to find TikTok influencers for collaborations to help you earn more on TikTok and grow a broader audience.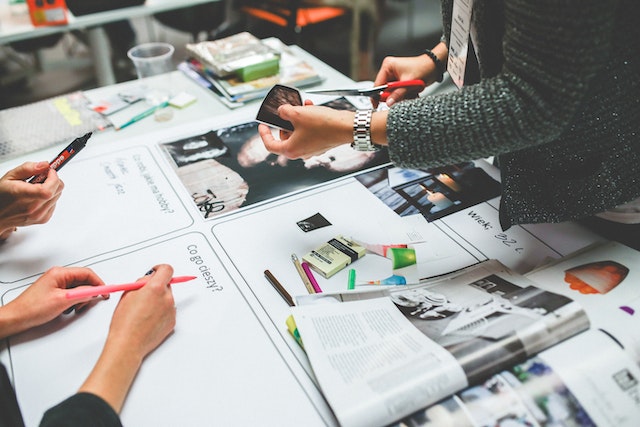 Grow Your Audience With High Social To Start Affiliate Marketing on TikTok
Affiliate marketing on TikTok allows aspiring influencers to partner with brands and monetize their content. With TikTok's vast user base, you can use your creativity and authenticity to drive successful affiliate campaigns. Thus, it is crucial to have a large number of authentic followers to succeed. This is because brands consider this factor when choosing influencers to promote their products.
Notably, High Social is what you need to grow an authentic audience quickly. High Social is a social media agency that organically helps you grow your TikTok followers. 
Through its targeted strategies, you can attract genuine and engaged followers. This boosts your influence and increases your chances of securing brand partnerships for successful affiliate marketing on TikTok. Partner with High Social to start growing organic followers today.