TikTok Captions: Engaging Your Audiences, One Line at a Time
Do you know why your awesome TikTok videos are not getting the likes and views they deserve? It is because there are no captions in your videos. Yes, TikTok captions are the gateway to enhancing your video's message. People worldwide watch TikTok and may need help understanding everything you're saying. That's exactly where captions come in; they help explain your video to everyone.
Using the wrong or not adding TikTok captions can reduce your video's potential to reach and engage more people. In this guide, we'll look into captions on TikTok and explore how to add them to your videos. Get ready to learn the art of captions, boost your TikTok presence, and watch your videos get many likes.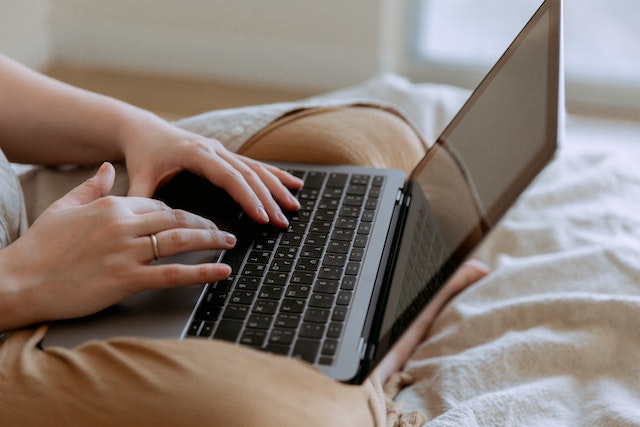 What Are TikTok Captions, and Why Are They Important?
TikTok captions are the text overlays accompanying videos, providing context, information, and a creative touch. Imagine captions as the icing on a cake: your video is the cake, and the caption, the irresistible icing. They are the words that dance with your videos, adding an extra layer of meaning and engagement.
Captions are a powerful tool for communication on TikTok. They enable you to express yourself, connect with your audience, and make your content stand out. But why are they important? Let's break it down:
Increases Your Video Accessibility
TikTok captions make your videos accessible to a broader audience, including those with special needs. They ensure everyone can enjoy and understand your content. As such, this helps you to get more viewers for your content.
Tells a Story
Captions allow you to tell a story, share a joke, or pass a message in a clear and cool manner. They help you set the mood and add extra information that viewers may miss in your video visuals.
Increases Engagement
A well-crafted caption will grab your viewers' attention and encourage them to watch the entire video and even share it. Engaging captions can spark conversations, encourage comments, and increase users' interaction with your content.
Adds a Personal Touch
Captions allow you to add your unique personality and style to your videos. Through emojis, slang, or a particular writing tone, captions can make your content more relatable and authentic.
Increases Discoverability
Good captions can make your videos more searchable and discoverable. Including relevant hashtags in your caption can increase the chances of users finding your video or content on similar topics.
Overall, captions are like the supporting actors in an action movie. They may not be in the spotlight, but they add meaning and fun to your content.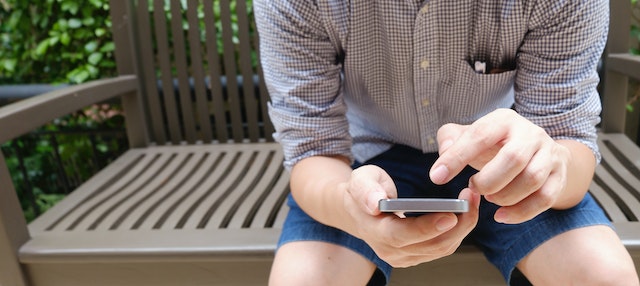 How To Add Captions to Your TikTok Videos: 3 Easy Ways
Now you know the importance of TikTok captions. You may ponder, "How do I add captions to my videos? Don't fret! Adding captions to your videos on TikTok is very simple. There are three ways to add them before posting your videos. They include the following:
Adding TikTok Captions Manually
Adding TikTok captions to your videos manually is a fantastic way to attract more viewers. Captions ensure that everybody can understand your videos, even if they're watching without sound or have difficulty hearing. Here's a step-by-step guide on how to add TikTok captions manually:
Step 1: Open the TikTok app and select the "+" icon. Here, you can use the record button to create a new video. You can also click "Upload" to choose your video from your camera roll.
Step 2: Once your video is ready, Tap the "Text" icon on the screen's right corner to open the text editing tool. Here, you can manually type in the captions for your video. Listen carefully to your video's audio and use your device's keyboard to type in the words.
Step 3: TikTok allows you to customize the appearance of your video captions. You can choose the text color, font, and size. Then, move the text box to where you want your viewers to see it on the video.
Step 4: Double-tap the text box to adjust the timing of the text in the video.
Step 5: Preview your video with the captions to ensure everything looks and sounds right.
Step 6: Tap the "Done" button and add any effects or stickers to your video before posting it.
Step 7: Tap the "Next" button to add a description and catchy hashtags in the caption box. Then, share your video with your followers, friends, or the wider TikTok community.
That's it! You can now add captions to your TikTok videos manually. However, manually adding TikTok captions is time-consuming, especially if your video is long. Let's explore other methods.
Adding Auto-Generated TikTok Captions to Your Videos
Another way to add captions to your TikTok video is through the TikTok auto-generated captions feature. This feature helps you to generate captions for your TikTok videos automatically. Compared to the manual method, auto-captions save time and ensure that your content always includes subtitles. Here's how to add auto-generated TikTok captions to your videos:
Step 1: Create the video you want to put on TikTok. You can record it using the app or use a video you already have.
Step 2: Click the "Next" button after recording your video. This will take you to the editing part, where you can customize your video.
Step 3: Click the "Captions" icon in the screen's right corner. A message will pop up; tap "Agree." Then, tap "Turn on Captions" to allow the TikTok app to auto-generate subtitles for your content.
Step 4: The text will appear at the bottom shortly. Scroll through it to ensure the captions match the video audio.
Step 5: Click "Save" at the top right corner to continue editing your content. Add filters and other effects to beautify your videos. Then, write a little description, add some top hashtags, and finally, click the button to share your video with everyone.
That's it! You can save yourself from the stress of manually adding TikTok captions to your video with this method. However, note that auto-captions can be prone to errors, so you must carefully proofread your captions before posting your videos.
Adding TikTok Captions Through Third-Party Apps
You can also add captions to your videos through TikTok caption generator apps. These apps are a good option, allowing you to generate captions quickly and efficiently without manually transcribing audio. Here's how to add TikTok captions through third-party apps:
Step 1: Research and choose suitable software for adding captions. Compare their features and benefits to select the one that fits your needs.
Step 2: Download and launch the software on your mobile phone or laptop. Follow the app's directions to set up the app to generate captions for your TikTok video.
Step 3: Upload the video you want to generate a caption from your device's camera roll into the app. You just have to click the "Upload" or "Import" button (depending on the app).
Step 4: Start generating captions automatically. Depending on the app, you just have to click a specific button or option to generate captions automatically.
Step 5: Review the captions carefully after generating them to ensure accuracy. You can edit any mistakes or errors you find.
Step 6: Many apps will automatically put captions into your video. However, some will instruct you to download the TikTok captions in formats like TXT or SRT files. Then, the app will guide you on using an editor to add them to your TikTok video.
Step 7: Download your captioned video to your device, then open the TikTok app to upload it.
Step 8: Click the "+" icon to upload a new video and choose the captioned video from your device's camera roll.
Step 9: Customize your video by adding TikTok stickers, relevant hashtags, and descriptions. Then, click the "Post" button to share your video with the TikTok community.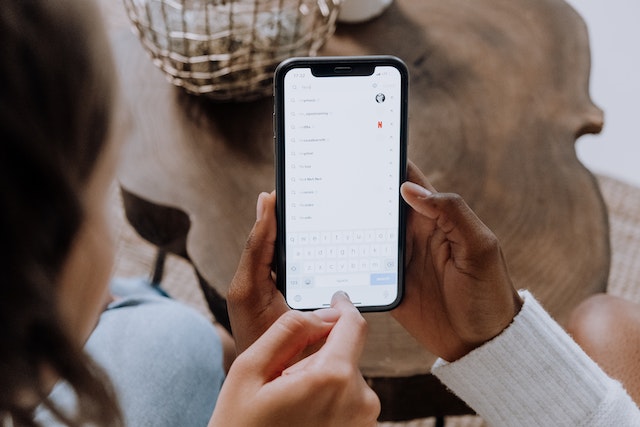 How To Turn on Captions on TikTok Using Settings
Are you trying to add captions to your video through the TikTok auto-generated captions but can't find the "Captions" option? You don't need to worry! All you have to do is to enable the caption option in your TikTok settings. Here's how to turn on captions on TikTok using settings:
Step 1: Open the TikTok app on your mobile device.
Step 2: Tap the "Profile" icon at the bottom-right corner of your screen.
Step 3: Click on the three horizontal or vertical lines at the top-right corner of the screen.
Step 4: Tap "Settings and privacy."
Step 5: Select "Accessibility" under the "Display" section.
Step 6: Toggle the "Captions" option to enable TikTok captions on your videos.
That's it. You can now return to your home page and click the "Plus" icon to upload your video. The "Caption" feature will automatically pop up on your editing screen. You can also turn off the TikTok captions if they are not matching your videos. All you have to do is to follow these steps and turn off the caption feature.
TikTok Captions:  How To Edit Caption on TikTok Before Posting
Sometimes, you may notice errors in the TikTok auto-generated captions when editing. Don't worry. You don't need to delete your video. You can manually edit auto-generated captions yourself. After TikTok generates your captions, Here's how to edit captions on TikTok.
Step 1: Tap the play button next to each caption to check where the caption doesn't match your video's content.
Step 2: Tap the pencil icon to edit the text and retype the captions.
Step 3: After reviewing, click "Save" to finalize and proceed to post your video.
However, note that you can't edit your TikTok captions after posting your video. This is because the text on your video is part of your content, regardless of how you generate your captions. The only way you can correct TikTok captions after posting is to delete your video and repost it with the correct captions. This is usually difficult, especially if the video has many likes and views. Hence, ensure you double-check your captions before you post your videos.
6 Tips To Maximize TikTok Captions in Your Video
Now you understand how to add and edit TikTok captions. Without further ado, let's explore some tips to optimize your caption game. Captions are not just words on your videos; they make your videos more fun and easy to understand. Here are five tips to maximize TikTok captions in your videos.
Speak Clearly
Ensure you clearly speak when creating videos so that TikTok can generate captions that match your words correctly.
Check your Language Choice
Check TikTok settings to ensure the captions are in the same language you speak. This way, your words will match.
Keep it Short
Instead of writing many words in one caption, break them into smaller pieces so people can read them easily. This is especially useful if you are creating audio content.
Make it Look Nice
Time your captions with your speech, pick colors and font, and place them where your viewers will easily see them. This helps everyone read along without problems.
Check Before Sharing
Always check your captions before posting your TikTok video. This helps you fix any mistakes and makes your video better.
Add Relevant Hashtags and Stickers
Add stickers and relevant hashtags in your TikTok niche to add more vibe to your video's story.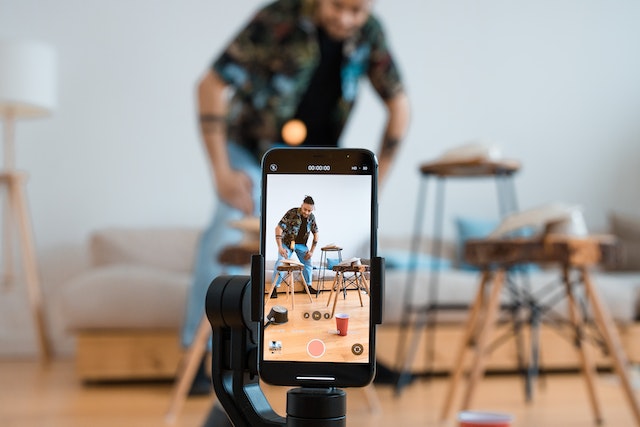 How To Create Engaging Content To Get TikTok Likes and Views
Remember that captions are just an extra touch to increase your video engagement rate. Creating captivating videos and adding TikTok captions is a powerful combination to captivate your audience and get instant TikTok likes. Here's how to create engaging content to get TikTok likes and views
Know Your Audience
Understand who is the target audience for TikTok. This will help you tailor your content to their preferences, interests, and humor. You increase the likelihood of many likes and shares by delivering what they enjoy.
Hook Them Early
Capture your viewers' attention in the first few seconds. You can start by asking an intriguing question that will entice viewers to watch the entire video.
Create a High-Quality Video
Invest more time in creating a high-video quality video. Good lighting, clear audio, and attractive stickers attract more viewers.
Add a Good Jamz
They say music is life! Hence, add popular TikTok songs to add energy and flair to your videos. Music can set the mood and encourage viewers to engage more with your content.
Engage With Trends
Stay current with new TikTok trends to be on top of the game. Learn how to do challenges on TikTok to get more likes and views.
Use Hashtags Strategically
Strategically add relevant and trending hashtags so that people can discover your content easily. However, avoid overusing them.
Add a Catchy Caption
Encourage interaction by adding TikTok captions and asking viewers to like, comment, share, and follow you. Engagement boosts your video's visibility on the platform.
High Social: Your Ultimate TikTok Partner for Real Followers
TikTok captions are not just words. They're like magic spells that make your content more awesome and excite more people. You're helping everyone understand your videos better and making them want to watch by adding captions to your videos. Irrespective of the method you choose, ensure you add captions to your videos.
But here's the deal: having many followers on TikTok is also super important. The more followers you have, the more people will see your videos and the more fun it'll be. That's precisely where High Social comes in.
High Social is your ideal personal follower growth expert. This TikTok growth platform understands all the strategies to help you get more followers and make you more popular. With High Social, your videos and TikTok captions will excite many viewers to see what you have to share. So, partner with High Social and start growing your audience today.