Types of Influencers Based on Industry and Follower Count
Influencer marketing is among the most effective forms of digital marketing in terms of market reach and ROI. Successful influencers live up to their epithet in more ways than one. Their authority and credibility influence their audiences, niche, and industry. With the size of their following, they can influence the kinds of partnerships and sponsored deals they land. The high demand for social media influencers has given rise to all types of influencers. In addition to being identified based on follower count, you can also classify these influential creators according to their niche.
Are you looking to make a name for yourself as an influencer? How do you find the right niche? Are you a brand looking for a creator for your marketing campaign? How do you pick the best one for the job?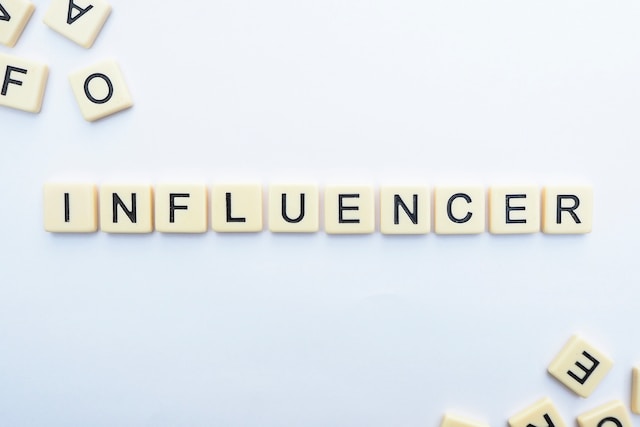 Four Major Types of Influencers Based on Follower Count
The online world usually classifies influencers according to their number of followers. Depending on the platform they're using, follower numbers often count for a lot. The size of your reach typically determines how much you can earn as an influencer. There are four major rungs on the influencer ladder based on follower count:
Mega or celebrity influencers: 1M followers or more
Macro influencers: Between 100K and 1M followers
Micro-influencers: Between 10K and 100K followers
Nano influencers: Between 1K and 10K followers
1. Mega or Celebrity Influencers
With more than one million followers to their name, mega influencers are celebrities in their own right (excluding traditional celebrities). These creators have the biggest and strongest audience pull and the most diverse follower types.
You can expect the broadest possible dissemination for a single post. You won't reach each and every one of your/their followers. But even a fraction of one million translates to at least tens of thousands of followers one can reach. You can have the guarantee of getting a brand, product, or service in front of a massive audience. This means that mega influencers often earn the highest rates among other content creators.
The immensity of their audience size also translates to a wide variety of audience types. These social media celebrities don't focus on a single niche or industry. They may be known for their specific passions or pursuits. Most times, however, their influence covers a multitude of brand, product, or service categories. Their influence and credibility are defined more by the size of their following and not their actual authority or expertise.
Mega influencers are ideal for brands with big budgets and target markets across multiple segments.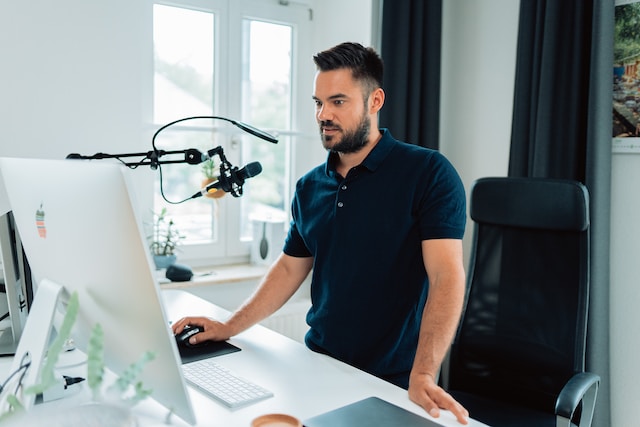 2. Macro Influencers
With between 100 thousand and one million followers, macro influencers may still have the luxury of focusing on their passions. Their following is not as "diluted" as that of mega social media celebrities.
They're a good match for businesses with a large but specific target market and a considerable marketing budget. They can help boost brand awareness, reach, and engagement on social media. They can also help drive sales and website visits. Medium- to large-sized businesses that need help growing their online reputation can benefit from partnering with macro influencers.
3. Micro-Influencers
Micro-influencers have a decent and more dedicated following compared to the first two. At this level, these influential content creators are often still specializing in their chosen niche. Their narrower content focus makes them more relatable to their audiences. And because they have a targeted audience specific to their niche, they enjoy consistently high engagement.
Micro-influencers have better opportunities to nurture meaningful and lasting relationships with their followers. They're highly trusted in their niche and able to satisfy the content consumption needs of their followers. They work hard to establish their credibility. As a result, they can easily grow an enthusiastic and devoted niche community.
These influencers typically only work with brands whose interests and messaging align with theirs. They endorse products/services that they genuinely trust and use themselves. They're an excellent choice for businesses looking to build social proof and a strong presence within their niche.
4. Nano Influencers
Nano influencers may be on the lowest rung of the influencer ladder but often enjoy the highest engagement rates. They are very vocal about the things they love and don't like. They are able to directly engage with their followers regularly and, therefore, cultivate deep connections with them. Their tight-knit community considers their content highly authentic.
Nano influencers are the perfect option for entry-level influencer marketing, especially for niche-specific product launches or new services. They're a cost-effective choice for startups and small- to mid-sized businesses with a limited budget.
Influencer Categories According to Niche or Industry
Creators work with brands, and vice versa, within their shared niche or industry. Think of any niche with a hashtag following on any social media platform, and there's an influencer working within it. Here are the most popular types of influencers based on niche or industry.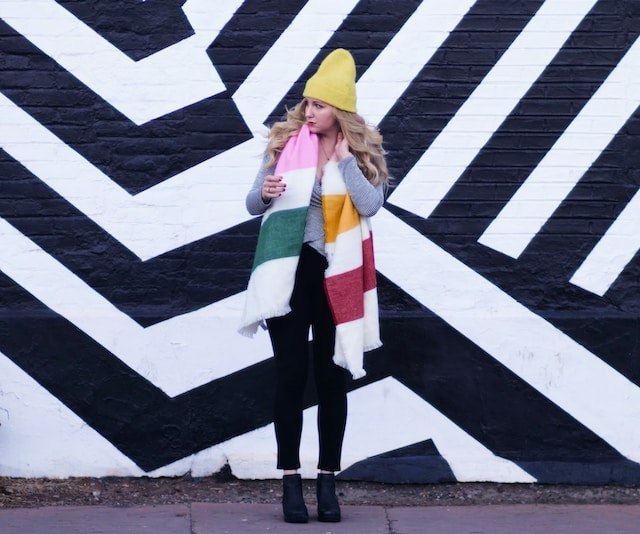 Gaming Influencers
Gaming influencers have overtaken YouTube and Twitch. They live-stream their games and easily rake in hundreds of thousands of views. Gamers often show other players how to play popular video games and share game hacks, tips, and tricks. They also test and review new games and game-related products.
Businesses also often tap the biggest gaming influencers to promote non-game-related products, such as clothing, shoes, beverages, and even vehicles.
Health and Fitness Influencers
The health and fitness categories often intersect, if not completely merge. Influencers within these subjects can choose among a diverse selection of niches to specialize in.
Weight-lifting
CrossFit
Yoga
Running
Weight-loss diets
Healthy eating
These influencers are typically experts or professionals in their chosen niche. They're highly motivated and are able to translate their drive through their content effectively. Their followers often consist of individuals looking for inspiration and motivation to get fitter and healthier.
These influencers often collaborate with sports/fitness brands, food brands that promote health, energy beverage brands, and health supplement brands.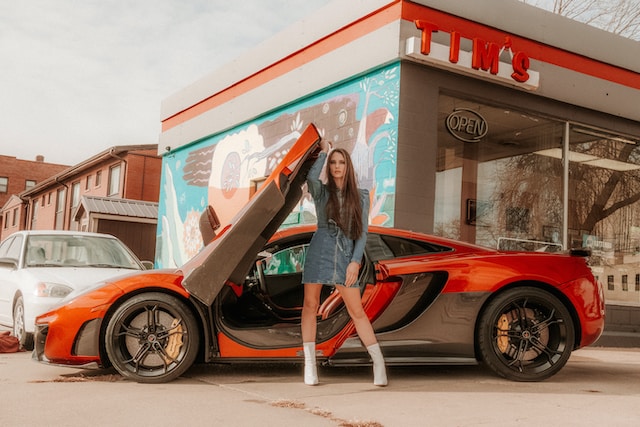 Travel Influencers
Are you passionate about travel? You can live a jet-setting lifestyle as a travel influencer! Check out some of TikTok and Instagram's most popular digital nomads to learn how they do it. Get tips on traveling on a budget, going at it solo, financing your adventures while on the go, and more. Travel influencers also provide hotel and restaurant reviews, recommend itineraries, endorse travel-related products, and offer tons of traveling tips.
Fashion and Beauty Influencers
Fashion and beauty influencers are among the most followed personalities on social media. These two categories also often intersect, so it's typical to find influencers dabbling in both. In the realm of beauty, creators share beauty and skincare tips, makeup how-tos, product reviews, etc. On the other hand, popular fashionistas are all about living life in style. Fashion influencers recommend a wide range of fashion products, from hats to shoes and everything in between. They also do product reviews and offer tips on putting together an outfit, overhauling a wardrobe, and more.
Food Influencers
They're not your run-of-the-mill restaurant critics. Food influencers turn eating into a flavorful adventure in itself! Their content may cover recipes, cooking how-tos, product testing and reviews, eating challenges, and more. You can also expect the usual restaurant recommendations and, of course, mouthwatering food photos.
Unique niches within this category include tablescaping, street food, spicy food, meat-less diets, exotic cuisines, family meal planning, wines, etc.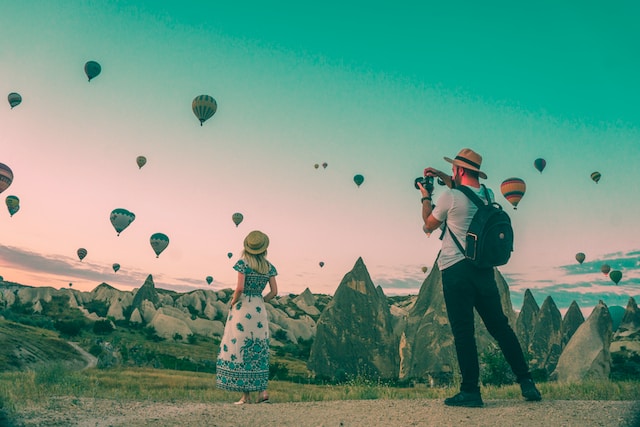 Parenting Influencers
A parenting influencer on social media gives sage advice for your parenting concerns. Whether you're a new parent, single, working full-time, staying home, divorced, etc., you'll find your community online. Aside from parenting tips, influencers in this niche often share a-day-in-the-life content, product reviews, and their successes and woes.
Lifestyle Influencers
A lifestyle influencer is an umbrella label for anyone who shares content about how they live their life. Lifestyle content covers a wide range of topics, including the following:
Traveling
Daily routines
House and home
Health
Staying fit and active
Green living
Finances
Gardening
Cooking
Work-life balance
Many influencer niches fall under the category of lifestyle. But lifestyle influencers primarily focus on how they live and breathe their passion — how their daily life revolves around it.
3 Influencer Types According To Content Format
We can also classify influencer types according to how they deliver their content. There are three major types: bloggers, vloggers, and photographers.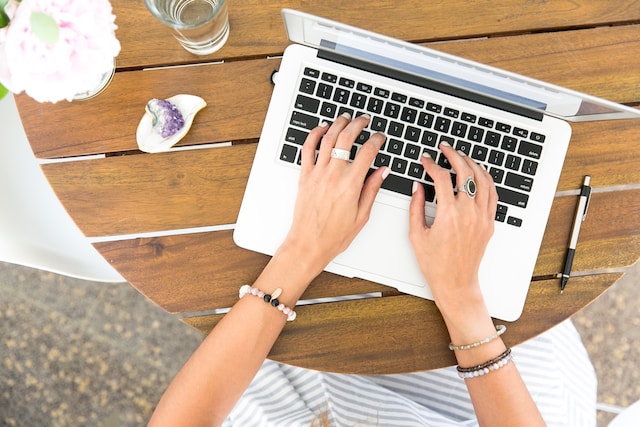 1. Bloggers
Bloggers wield the power of the written word. They write high-quality, engaging content on topics that interest them, but most also focus on their chosen niche/s.
Successful bloggers have substantial and up-to-date SEO know-how. In today's content economy, ranking high in Google search results is the name of the game. They also rely on referral traffic from sponsored content, authoritative and credible backlinks, and affiliate links to earn money.
Blogging typically involves long-form content published on a blogger's own website. But you'll also find bloggers on popular platforms like Facebook, Instagram, and Twitter. They utilize social media to reach their audiences and promote their blogs.
Blogging is a valuable tool for certain influencer categories, such as parenting, travel, and health.
2. Vloggers
A vlog is a portmanteau of the words "video" and "log." Vloggers use video as their content medium, and you'll usually find them on TikTok and YouTube. You don't need professional know-how in filmmaking or professional equipment to become a vlogger. But you need to hone your skills over time and invest in high-quality equipment sooner or later. If you're just starting, TikTok's editing tools and numerous editing apps can help you create professional-looking videos.
Vloggers also rely on SEO to reach their target audience and amass views. They may employ multiple content styles, depending on their identity and niche. They're a great choice for influencer marketing, as they utilize both audio and visual elements in their content. Travel, fashion, beauty, fitness, and food influencers often use vlogging as their main content format.
3. Photographers
Anybody with a camera phone can be a photographer these days. In fact, many successful influencers used photos as their primary content format when they started their journey. As with vlogging, photography doesn't require fancy equipment or professional-level skills. If you want to become a big-earning, full-time influencer, you need to invest in some equipment and develop your skills.
Influencers in travel, food, fashion, beauty, gardening, and many other visual categories rely on compelling images to deliver their content. Many creators develop and promote their unique visual aesthetic and build their brand around it. You'll find countless editing apps and sites offering features to help produce high-quality and stunning images for your socials.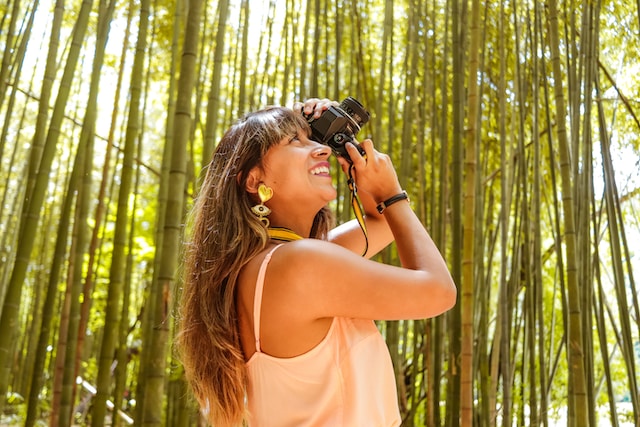 Leveraging the Influencer Era
Influencer marketing remains a powerful marketing strategy, and influencers continue to be relevant and in demand. Breaking into the world of creative influence is tougher today than it was years ago. Fortunately, creators also have more options today to monetize their content aside from traditional influencer marketing.
How do you start your influencer journey on the right path? Here are some tips.
Select a niche that perfectly suits your expertise/skills and identity.
Learn as much as you can about your niche audiences' interests, needs, preferences, and passions.
Consistently create authentic content that offers value to your target audience.
Try different content styles and formats. Track your content performance through your analytics to find out what works and what doesn't.
Engage with your audiences directly to nurture relationships and get new content ideas that will resonate with them.
Build a digital portfolio that showcases your strengths as an influencer in your niche.
Create content featuring brands and products you love and trust in your niche. Choose brands based on their degree of affinity to your identity and interests and those of your niche community.
Explore platforms that help match creators with brands for collaborations, like TikTok Creator Marketplace.
The different types of influencers may excel more on one platform than they do on others. On TikTok, you can double your AI-powered targeting advantage when you sign up for a High Social plan. Let High Social's advanced, proprietary AI technology deliver your content to the feeds of genuinely interested users. Utilize cutting-edge algorithmic technology to fuel your influencer journey. Start growing your TikTok today!